The beautiful Tiwi Islands comprise of two main islands – Bathurst and Melville, located 80 kilometres north of Darwin. Often referred to as the 'Islands of Smiles', the residents of the Tiwi Islands are mostly of Aboriginal descent and it's these welcoming people and their culture that is the key drawcard. They are known for their traditional lifestyle, stunning artworks, vibrant fabrics and textile, not to mention their passion for Aussie rules. Alongside the locals, the other drawcard is nature herself – the Tiwi islands are one of the most untouched ecosystems in Australia and offer a wealth of nature based adventures.
Visitors can do day trips from Darwin via ferry, helicopter, seaplane or private charter, or they can spend a little longer and truly immerse in this remote and wonderful destination.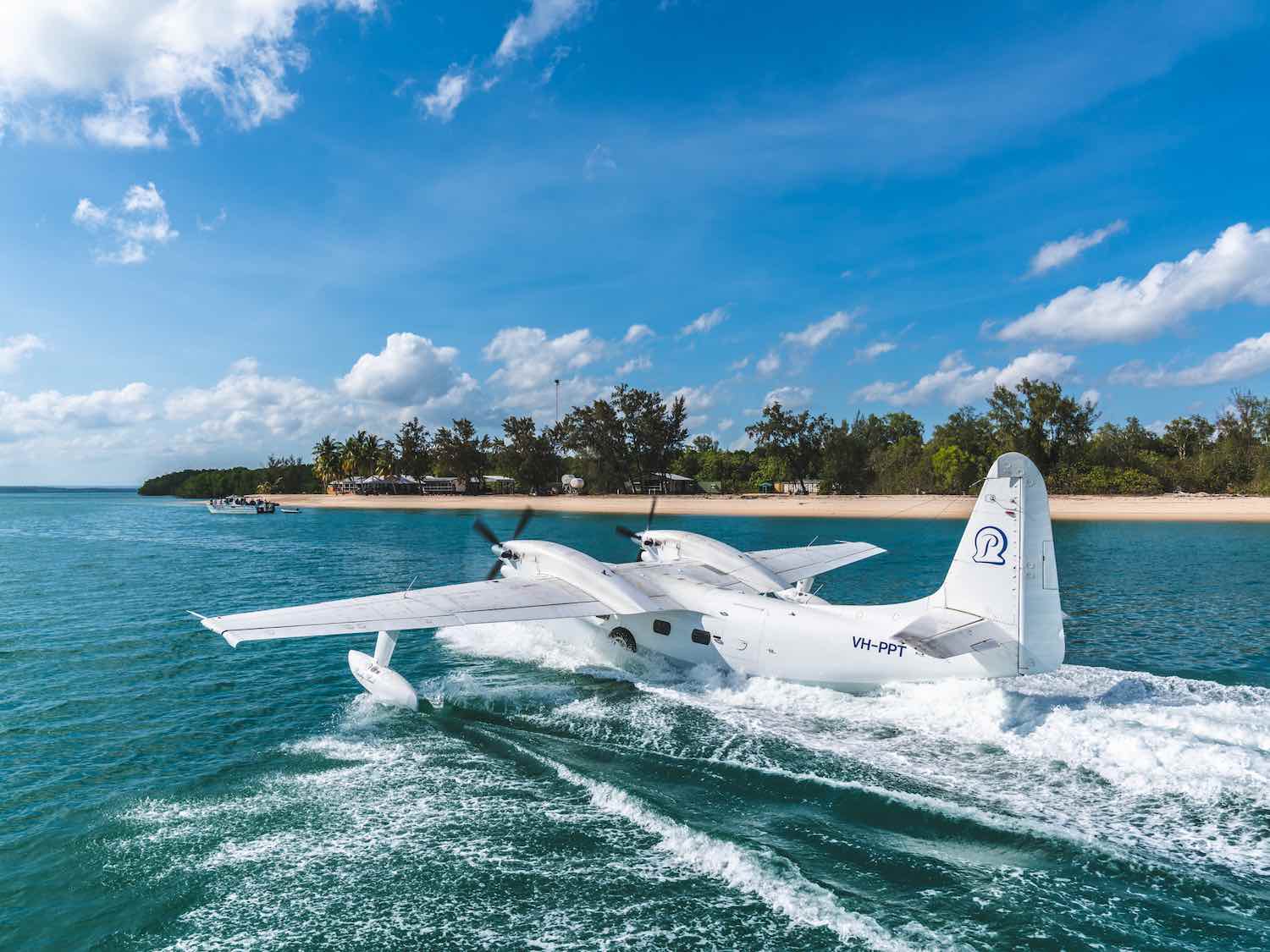 Accommodation on the Tiwi Islands – Tiwi Island Retreat
Tiwi Island Retreat is a remote, exclusive and pristine beachfront property located on the South West coast of Bathurst Island. It is locally owned and operated by National Geographic's Outback Wrangler, Matt Wright.
Tiwi Island Retreat is the perfect place for any intrepid explorer looking to get off the beaten track and enjoy a truly pristine, remote island holiday.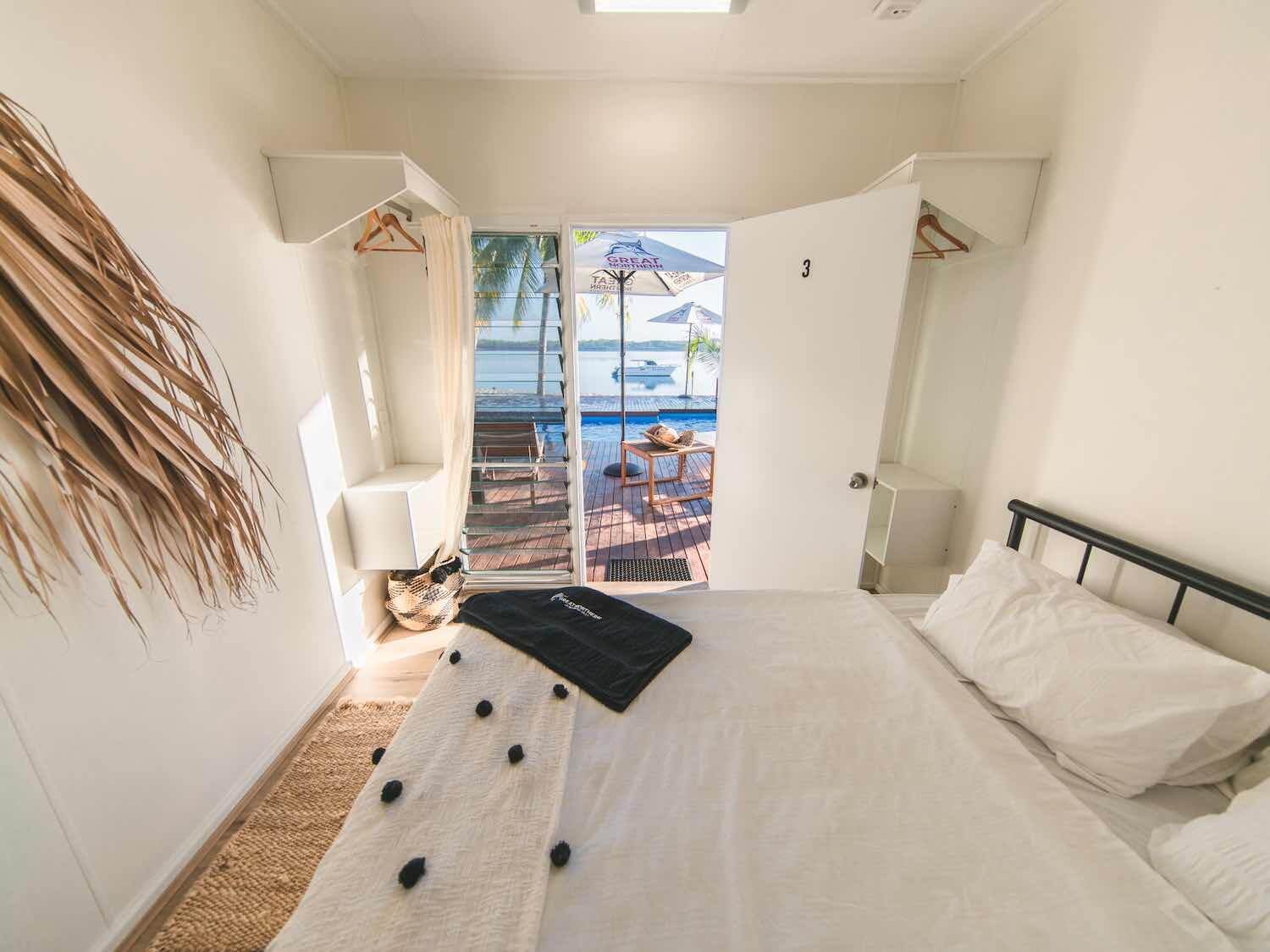 Visitors can simply relax and enjoy the exclusive beach front location and pool, or experience once in a lifetime outback and fishing adventures, helicopter and 4wd buggy tours, wildlife encounters or amazing Indigenous arts and cultural tours.
Experiences on the Tiwi Islands
Beach Buggy Cruise & Cheese Platter – Travel along the pristine 4 Mile Beach by quad bike to a secret creek spot followed by drinks and a cheese platter.
Mud Crabbing & Fishing – Pull crab pots, fish for barramundi in the creeks and eating your catch at the end of the day.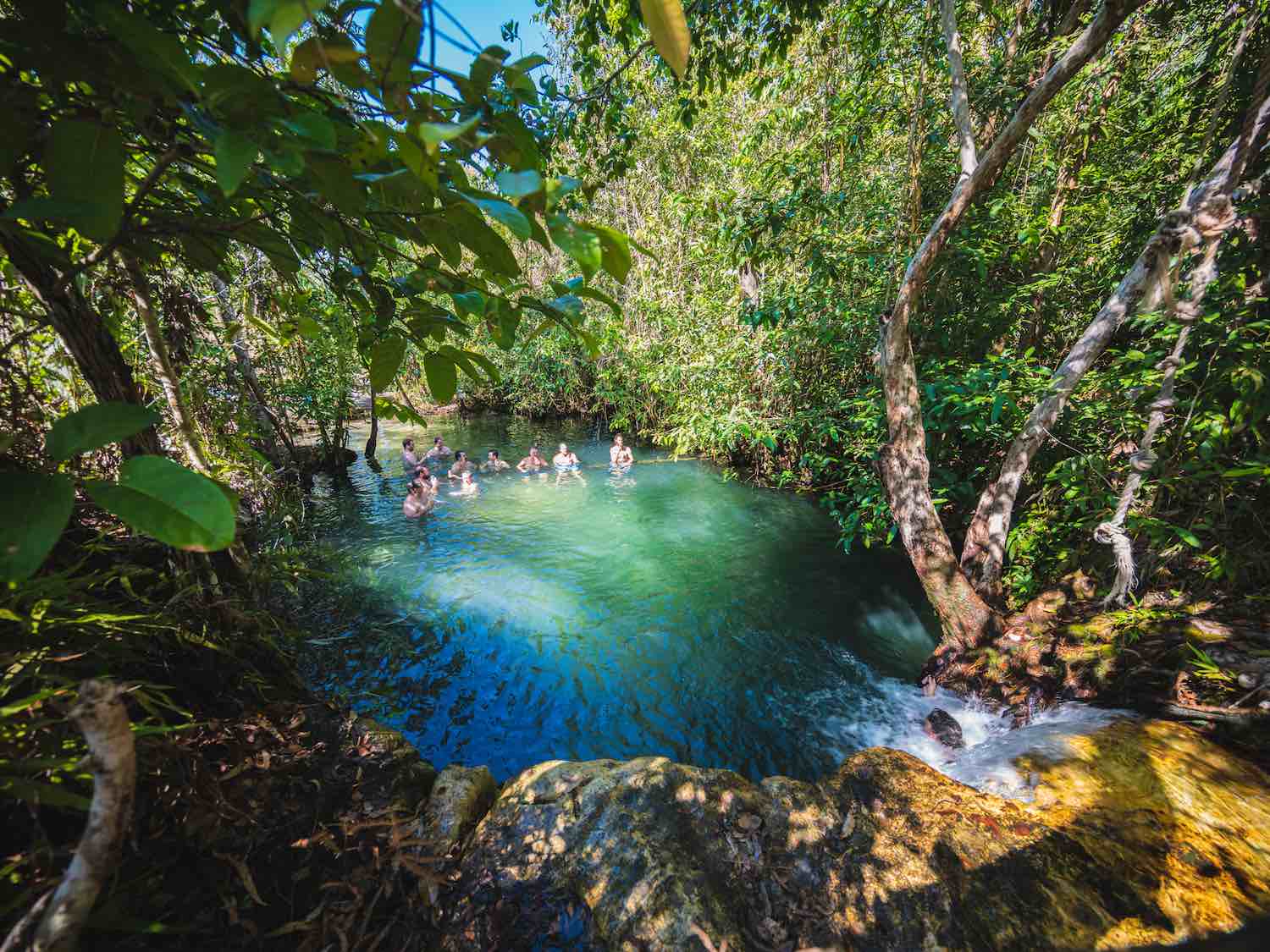 Remote Swimming Hole Helicopter Adventure – Explore the beauty of this pristine location from the air combined with a visit and swim in the crystal-clear waters of one of Australia's most remote water holes.
Creek Fishing Adventure – Exceptional once in a lifetime barramundi fishing experience in one of the most remote, pristine fishing environments in the world.
Private Indigenous Arts & Cultural Experience – Spectacular scenic flight across Bathurst Island combined with a truly special Indigenous art and cultural tour ran on 'Tiwi time'.
Deep Sea Fishing Charter – Our full day deep sea fishing charter takes you to some of the most remote, pristine fishing environments in the world.
Heli-fishing adventures – You'll be flown to a remote, pristine and exclusive fishing locations around the the Tiwi Islands, targeting the elusive Barramundi.