The outback sprawls across the vast interior of our sunburnt continent. Some of our favourite outback experiences are within a few hours' drive of a major city, others must be reached in light aircraft that traverse miles and miles of the "never-never". What they all have in common is the promise of adventure, a quintessential Australian experience, colourful hosts (often with a rather irreverent sense of humour) and raw, rugged beauty.
The Top End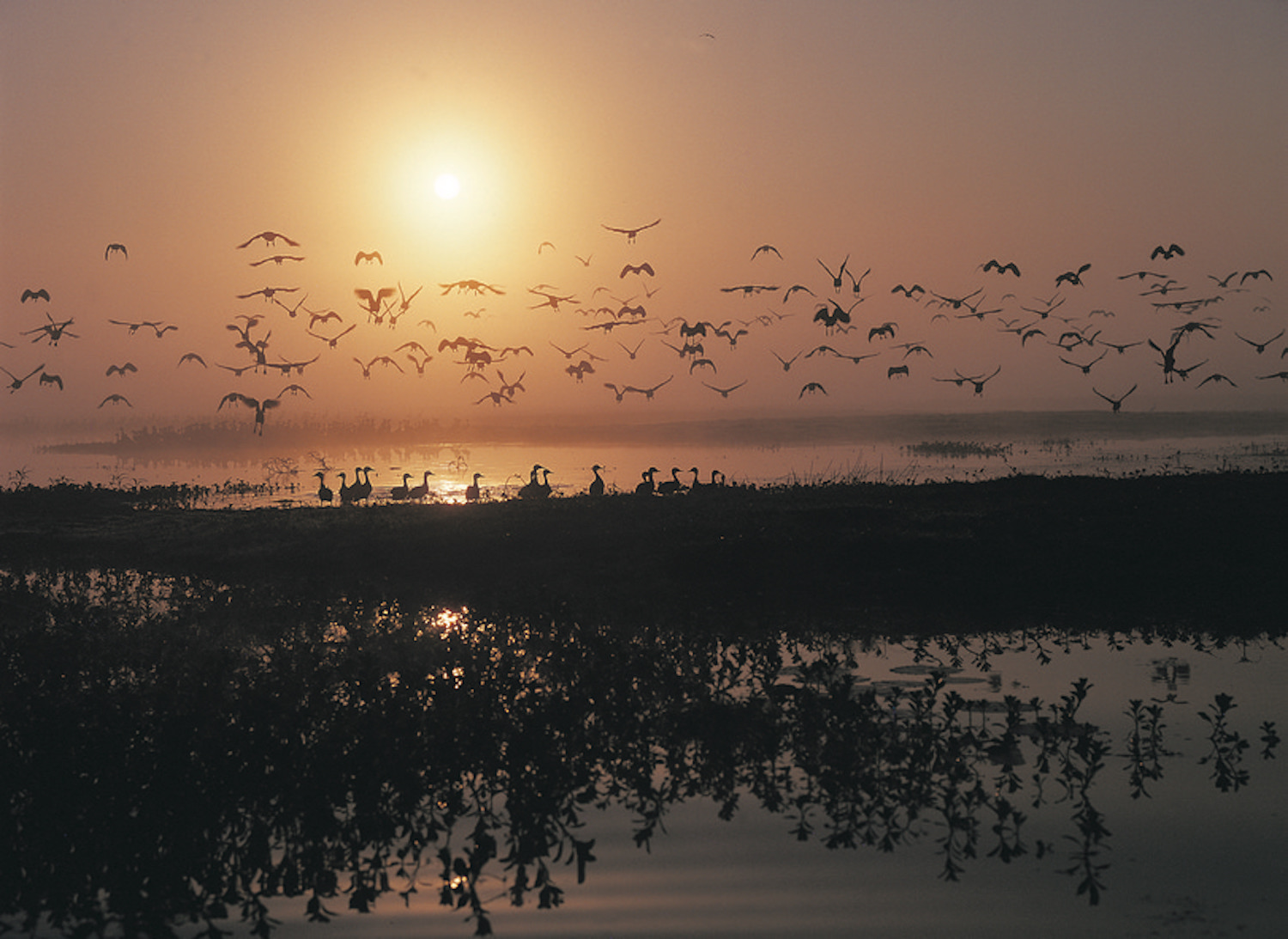 The Top End is dotted with crystal-clear swimming holes and pleasant bush walking trails, rugged sandstone escapements with spectacular waterfalls surrounded by monsoon rainforest and low-lying coastal floodplains comparable with the Okavango Delta of Botswana.
It is a region of seasonal extremes and is best visited from April to October after the heavy monsoon rains and sweltering heat give way to an explosion of wildlife. Up here is where you'll find Kakadu, Australia's largest National Parkland and a biological wonderland, teeming with mammal, reptile, bird and insect life.
Perched on the edge of this Australian icon is Bamurru Plains, a unique and exclusive bush camp that exudes 'Wild Bush Luxury' and brings a touch of style to such remote and beautiful wilderness. Awaken to the sound of Magpie geese that congregate by the hundreds of thousands, view large crocodiles as they bask in the sun, or try heli-fishing for a barrumundi.
The Kimberley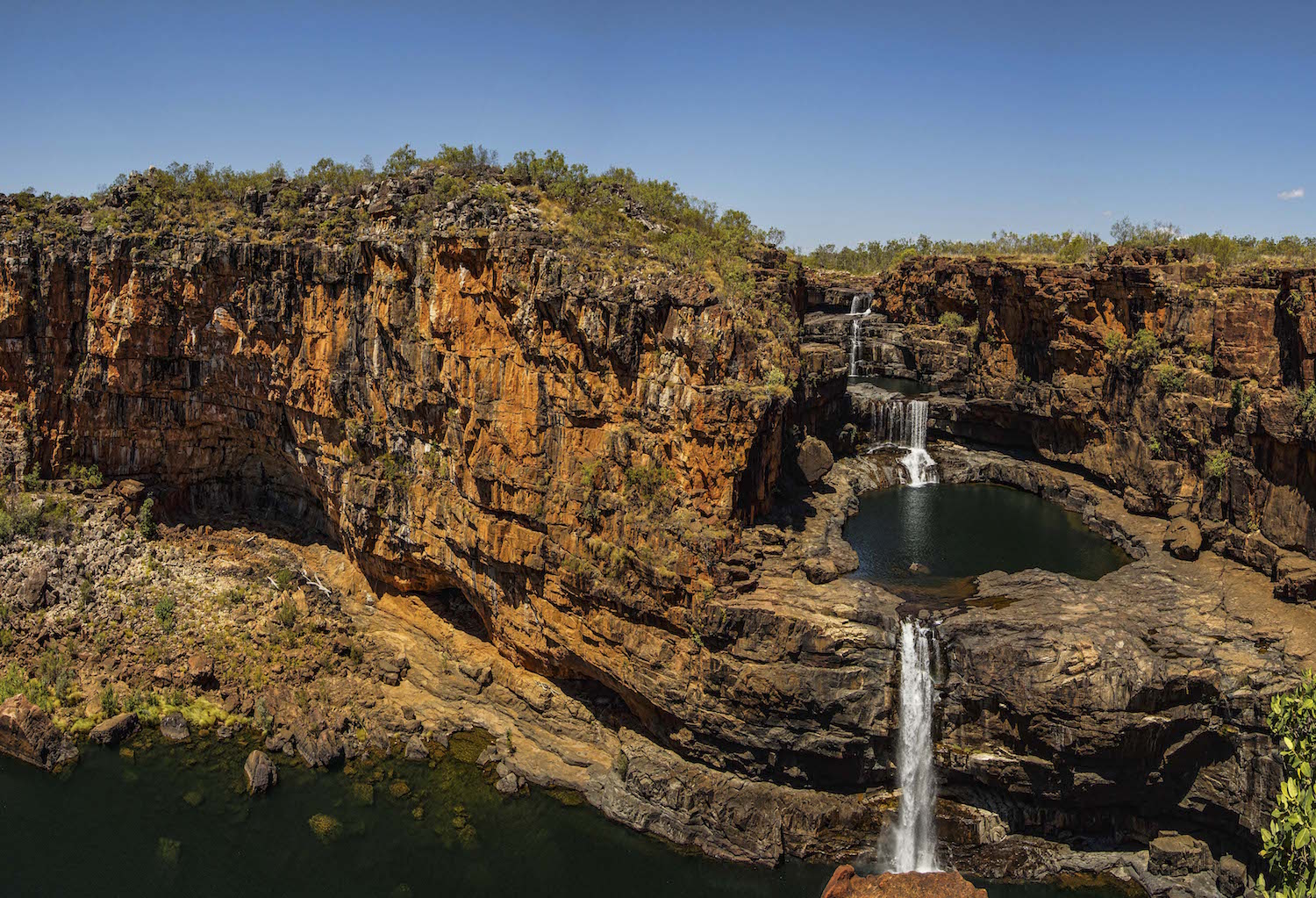 Tucked away in Australia's northwest, the Kimberley is an ancient landform of rugged ranges with deep, spectacular gorges and pristine sandy beaches that fringe the turquoise waters of the Indian Ocean. Mighty river systems produce thundering waterfalls during the wet season and pockets of lush rainforest can be found. The area has fewer people per square kilometre than almost any other place on earth but is home to a huge variety and quantity of wildlife. With an area of about 420,000 sq. km, the Kimberley is almost double the size of the UK, yet has a total population of only 35,000.
Rich in Aboriginal art and sacred sites, the region encompasses an extraordinary variety of scenery that bears the signs of occupation reaching back tens of thousands of years. Despite this European settlement is a very recent event experienced by parents and grandparents of people living today. The Bungles Bungles is a unique formation of sandstone beehive domes and majestic gorges, while the Buccaneer Archipelago is often referred to as the 'Thousand Islands', constantly moulded by tides that can reach up to 11 metres in extremes. The Kimberley's most famous town is Broome, a unique and exotic seaside settlement with a romantic and often flamboyant history since its establishment as a pearling port in the 1880s.
The Southern Outback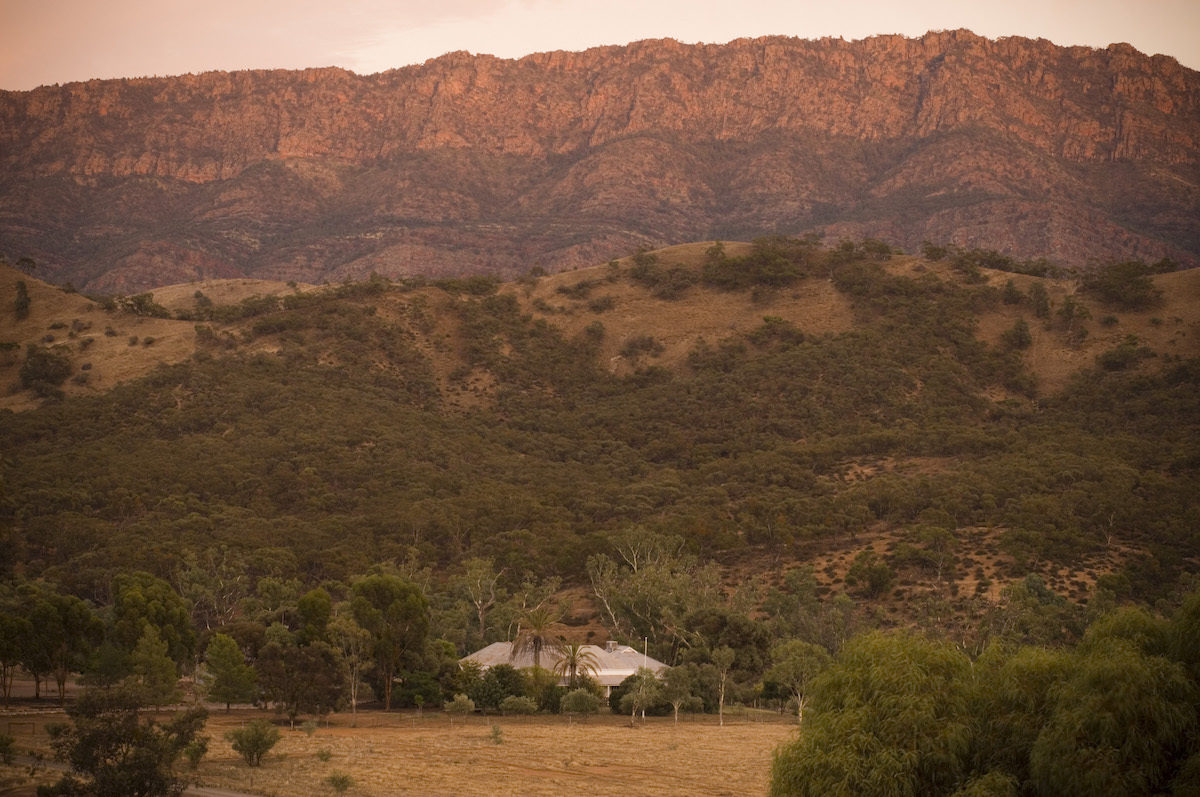 A truly ancient landscape moulded by hundreds of millions of years of geological activity, the Flinders Ranges offers some of Australia's most spectacular outback scenery. For taking in the sheer size and scale of Australia's outback, bush-walking, photography, Aboriginal rock art or just soaking up the sights and sounds of the bush, the Flinders is in a class of its own.
Nestled here on 60,000 acres is Arkaba, a private wildlife conservatory and home to an extraordinary variety of birdlife and wildlife. Dating from the 1850's as a sheep station, Arkaba Homestead offers guests a taste of classic Australian country hospitality while a few 'Wild Bush Luxury' touches ensure comfort and style. There are just five guest rooms, each with en suite bathroom, comfortable living areas and a pool overlooking Arkaba Creek.
Learn about the workings of a sheep station, tackle the foothills of the Elder Range on a mountain bike, take a scenic flight over the salt pans or spend a day with an indigenous guide learning of the regions rich Aboriginal culture. On guided 4WD drives visit historic towns, enjoy an outback pub lunch and search for wildlife – Red and Grey Kangaroos, Euros, the rare Yellow-footed Rock Wallaby and more.
For those who prefer a more active holiday, this is where you can do The Arkaba Walk, one of the Great Walks of Australia with two magical nights spent under the stars & one at the homestead.
The Desert Centre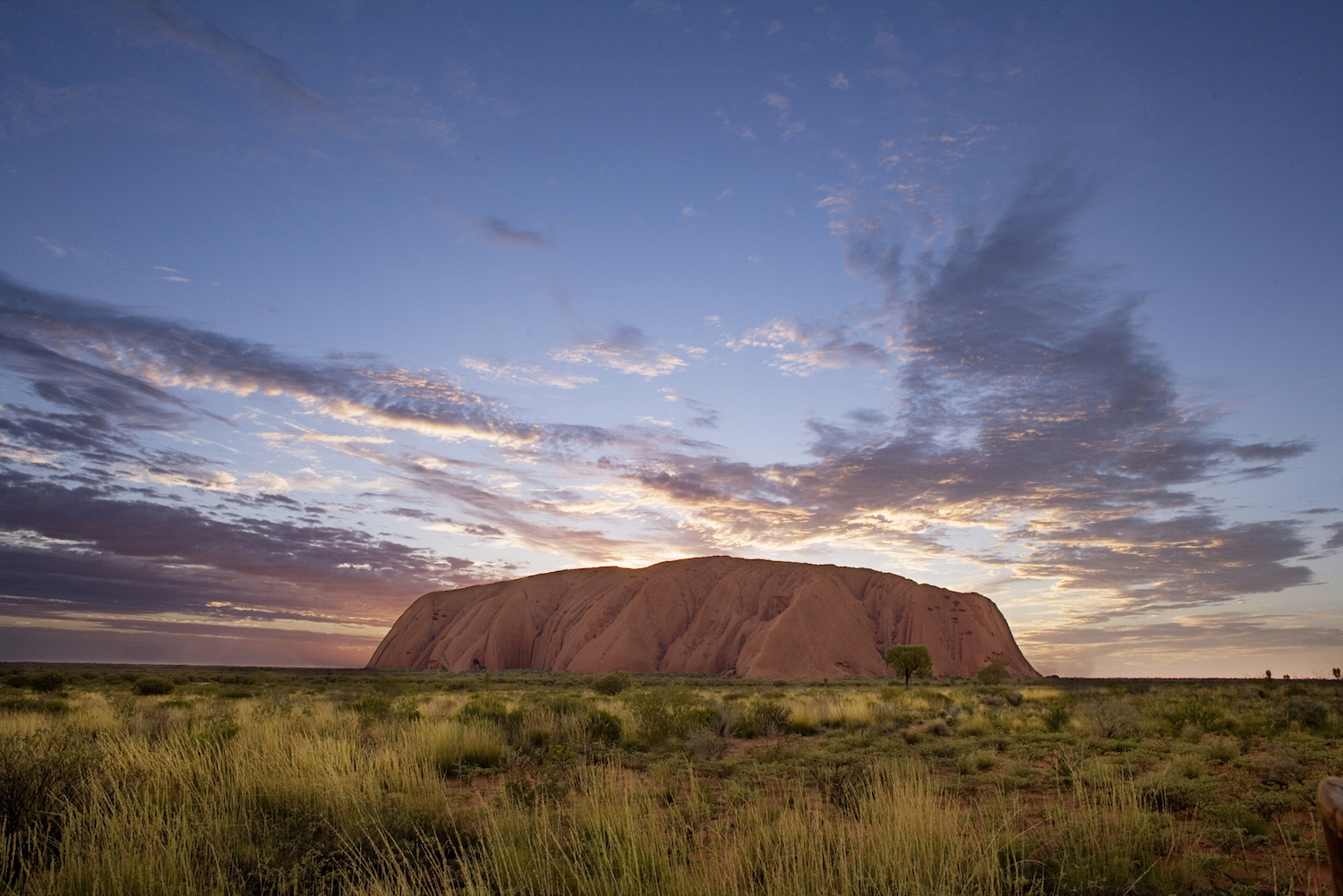 In this arid, dry and seemingly barren land sits the world's most famous monolith, Uluru, capturing the imagination of all who visit. Nearby, equally if not more beautiful, Uluru's ancient neighbour Kata Tjuta (The Olgas) sits 50 kms to the west and is a spectacular collection of 36 weathered red domes with steep sides, separated by narrow valleys.
Discover this unique part of arid Australia through tales from the local Anangu Aboriginal people. Their stories relate to how ancestral beings formed the Rock and a visit to their communities will stay with you long after the sun sets.
Beyond this World Heritage Site you'll find equally stunning desert scenery, fascinating plants and animals which are a source of wonder and inspiration to also explore.

The Blue Mountains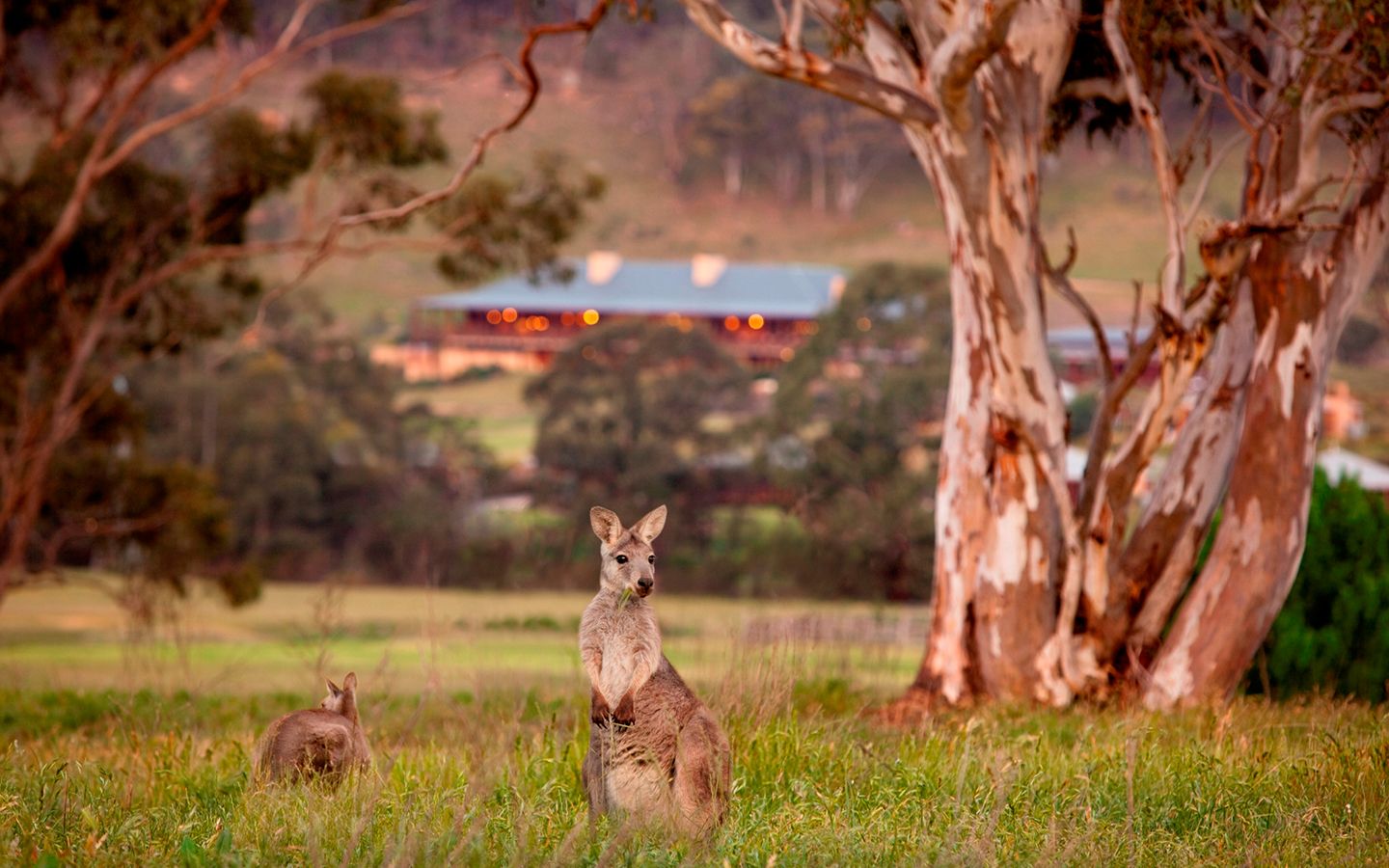 Just two hours inland from Sydney is the Greater Blue Mountain World Heritage Area. Its striking deep canyons make for a great day tour but are best enjoyed with more time as this wonderland for nature lovers and adventure seekers is underrated for its beauty and breadth of experiences. Nestled amongst the bushland is One and Only's Wolgan Valley, where luxury meets nature and is the perfect place to spend a couple of nights.
Coastal | Urban | Experiences