We transform the ordinary into the extraordinary.
WHY US?
We tailor make each journey, taking into account our guest's passions and interests. The more you tell us, the more we are able to do this.
Our journeys include authentic and local experiences; encounters with local experts and colourful Australian characters.
We truly do design our journeys to enrich, surprise, delight and captivate the travellers.
We know the intricacies of each region and how best to reveal what makes them special.
Our entire team travels to various parts of the country – we are always out & about discovering more.
We draw on a big pool of relationships to create unique experiences.
We have developed a range of unique 'Alquemie Exclusive' touring experiences – only available through Alquemie
Our network of contacts around the country is second to none and means we are uniquely well-informed to design an experience of Australia that goes to the heart of the country.
Most importantly – our creativity! High-end experiential travel borders on event management. Ask us about the more creative things we have arranged for clients.
Our goal is to leave every guest spellbound after their journey in Australia. With this in mind, we prefer to craft the entire Australian experience from the moment you step onto our beautiful continent. This allows us to reveal the magic of Australia through a carefully constructed itinerary that will enchant, educate and surprise. Our mantra: 'anybody can book accommodation, where we add value is by layering in the magic'.
With expertise, we will weave together any or all of the following:
Bespoke experiences • Private Tours  • Special interest guides  • Accommodation  • Yacht charter  • Dining  • Air safari • Light aircraft • Jet • Heli • Rail • Transfers • Self-drive
In March 2020 Alquemie hosted PURE Pursuits Australia in conjunction with Tourism Australia – a five-night wilderness journey for leaders of experiential tourism companies from around the world.
Click here to begin your tailor-made journey to Australia

OUR STORY
Alquemie specialises in creating magical high-end experiential travel and tailor-made itineraries around Australia. Initially aimed at supporting high-end nature based safari experiences across Australia, our portfolio originally included a range of stations, homesteads, bush camps, island and private guides that were off the mainstream tourism radar and were the result of extensive travel and research. This knowledge of and passion for the
wilder parts
of Australia still runs strongly through the business and has been encapsulated in the experiences we offer.
The business was expanded to offer a broader range of
experiences
 (
urban
,
outback
and
coastal
) across the country to provide a complete tailor-made service across Australia for high-end clients looking for an altogether more immersive experience of Australia. The ethos of the company is in
creating experiences
around the country that transform the 'ordinary into the extraordinary', above and beyond the traditional luxury properties/services that are overtly marketed for Australia.
MEET OUR TEAM
Our passionate team of specialists bring together leading experts, experiences, and products to tailor an itinerary specific to the interests and profile of each traveller. Each trip has its own unique character and influence.
Jamie Strickland, General Manager
Jamie Strickland, General Manager
I grew up with the iconic Aussie childhood of sand & surf and was born and raised in Coffs Harbour, so I know the secret travel spots of mid-north coast of New South Wales up to Byron Bay really well. During the 70's my grandmother was a cook at Pine Tree Lodge on Lord Howe Island, and I spent many school holidays exploring the island. It's one of Australia's most idyllic places.
In 1990 I joined the travel industry and spent many years travelling the far reaches of the world, however since joining Alquemie I have become aware of all the beautiful places in my own backyard that I previously didn't realise existed. I'm excited that others will get to discover them as well.
Aimie Ellman-Brown, Australian Product Specialist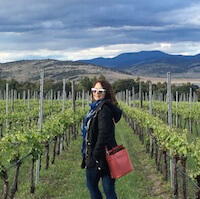 Aimie Ellman-Brown, Australian Product Specialist
Aimie joined Alquemie in 2018 as our Product Specialist, an avid traveller born in Zimbabwe, raised in Saudi Arabia and Oman with a few years in New Zealand making her a true global citizen. Aimie has experienced the wonders of the world from a young age, sparking a passion for travel. Establishing herself firmly into the Inbound Travel and Tourism sector over the last 11 years, Aimie has gained extensive industry insights and hands on experience. Aimie has developed a vast and diverse network of Tourism and Hospitality professionals, who are key pioneers of this industry. Aimie is a genuine advocate for all things Australia, and loves to share her incredible product knowledge with the team to better enhance the traveller's journey.
Anthony Radic, Australian Specialist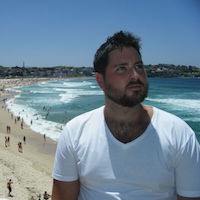 Anthony Radic, Australian Specialist
Anthony joined Alquemie in 2015 as our lead Australia Specialist and since, has focused on creating memorable itineraries for our inquisitive travellers. Born and raised in iconic Bondi, Anthony is a true local that knows Sydney like the back of his hand. Raised by travel passionate parents, he began travelling from a very young age, which ignited a passion for exploring the world. Inspired by different cultures, culinary encounters and vibrant cities, Anthony began a journey to seek the most amazing experiences here in Australia. Alquemie helps fuel and drive this passion and enhanced his knowledge of all corners of this great country of ours. Anthony is determined to share what this part of the world has to offer!
Eva Huezo, Head of Sales & Marketing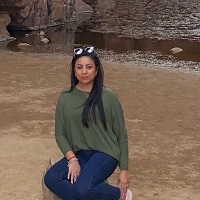 Eva Huezo, Head of Sales & Marketing 
Eva joined Alquemie in 2017 as an Australia Specialist, an aspiring innovator, she conveyed her creative skills by pivoting to Sales and Marketing, with a desire to grow the Alquemie brand and strengthen its position. Eva has worked in varied facets of the travel & tourism industry for 20 years. Early in her career, she had a strong passion and curiosity for seeing the world, exploring it and helping others achieve that dream. Fascinated by Australia, she found her enthusiasm in designing the most unique and personalised ways to see it. Eva believes in the power of brands telling a story and bringing people together, she acknowledges the unique diversity and history that our country offers. Eva considers herself an ambassador for Australia set out on a mission to share it's wonders with others.
Charles Carlow, Advisor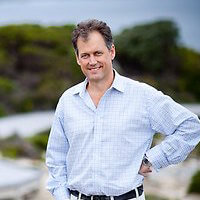 Charles Carlow, Advisor
Travel, almost since birth, has been an integral part of my life. Although born in Australia, I was packed off to school in England at the early age of 8 years and remained there for much of my education through to a geography degree in Edinburgh, Scotland.
A trip to my mother's homeland, Kenya, when I was 11 years old sparked an interest in wildlife that has flourished over the years and spawned many trips back to Africa. My father's working life was in Australia and South-East Asia, a linkage that took itself back through a family business established by his great grandfather as an early investor in Australia's beef industry and cold storage businesses in South-east Asia.
After years living and working in various regions around the the world I returned to Australia to work with a nature tour operator/conservationist based in Canberra. Following this I spent almost a year searching out the right places and people around Australia, who I felt had the natural location, the charisma and the knowledge to provide an experience of the "real Australia" rather than the somewhat contrived versions that many visitors to the country experience from the air-conditioned confines of a mini bus, or the 5 star international luxury of a coastal resort.