The Australia we see today when we travel through it isn't the Australia it was when white-men first set foot on our sunburnt country. As the Australian Conservation Society so eloquently stated, 'The centre is a much different, diminished place compared to the landscape that greeted the early European explorers'.
This had never occurred to me but is so obvious once enlightened. Having grown up in the city, I took for granted that the kilometres of dry, bare land with few gumtrees that I drove by was how it had always been, forgetting that the early-settlers had cleared much of the country for farming.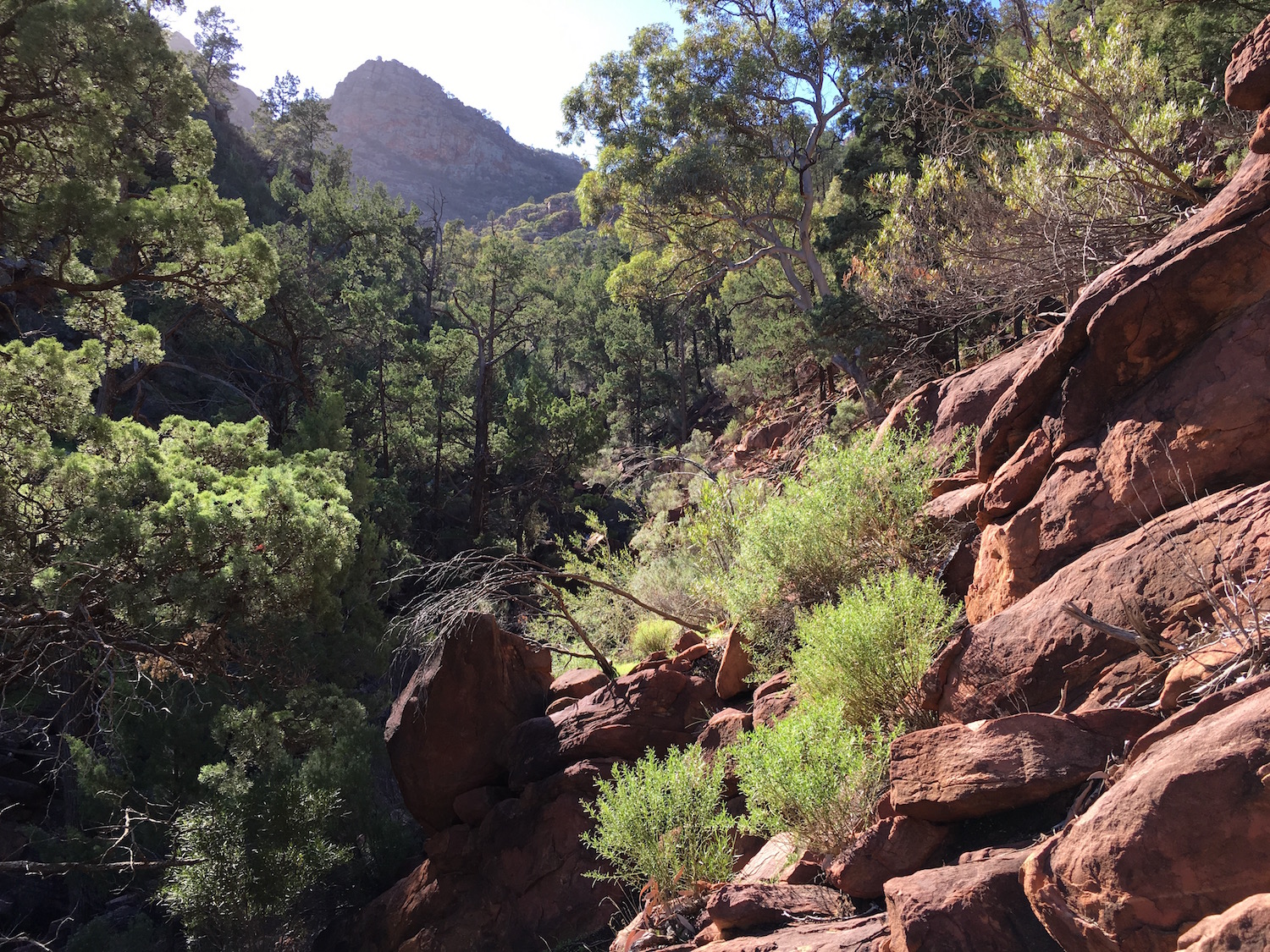 I learnt this firsthand when as part of the Alquemie team, I had the opportunity to visit Arkaba, a private wildlife conservancy in the Flinders Ranges of outback South Australia. Arkaba is a dramatically stunning 60,000 acre property that had been a working sheep station for over 150 years but now caters for small numbers of guests at its five bedroom homestead or on a four day walk. I was privileged to join one of their conservation efforts to return it to the original landscape – searching for signs of return of the endangered yellow-footed rock-wallaby, a gorgeous little creature that had been hunted to near extinction for its beautiful fur.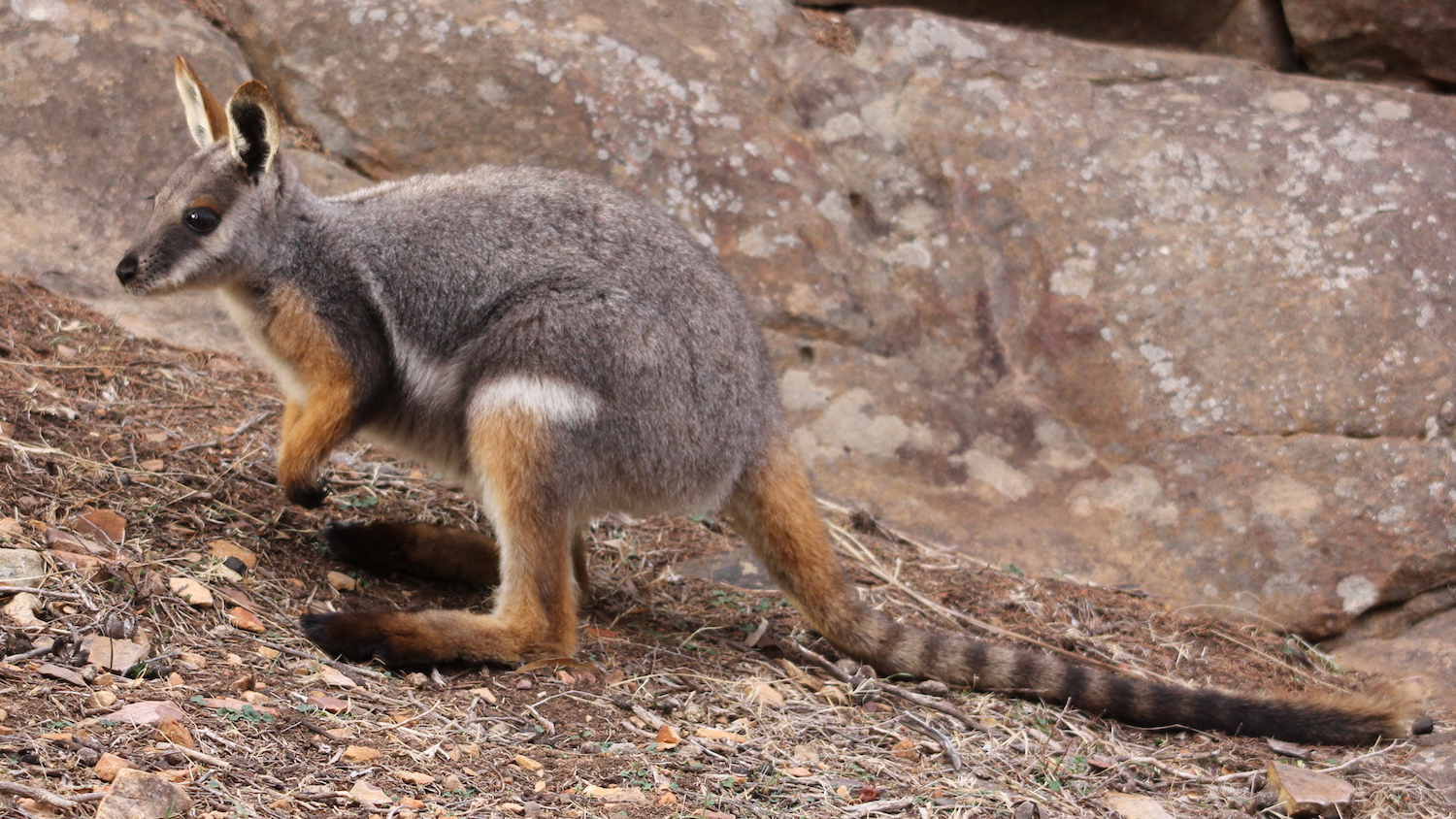 What's so special about Arkaba is that you get to see what happens when nature gets a chance to breathe. With the removal of sheep stock, control of non-native invasive plants and active daily efforts to eradicate feral animals such as cats, rabbits and goats, Arkaba is a prime example of how conservation benefits tourism. As the land heals, the habitat regenerates and Australia's unique wildlife such as the rock-wallabies are now hopping back to this ecologically unique environment, making the tourism experience even more exceptional.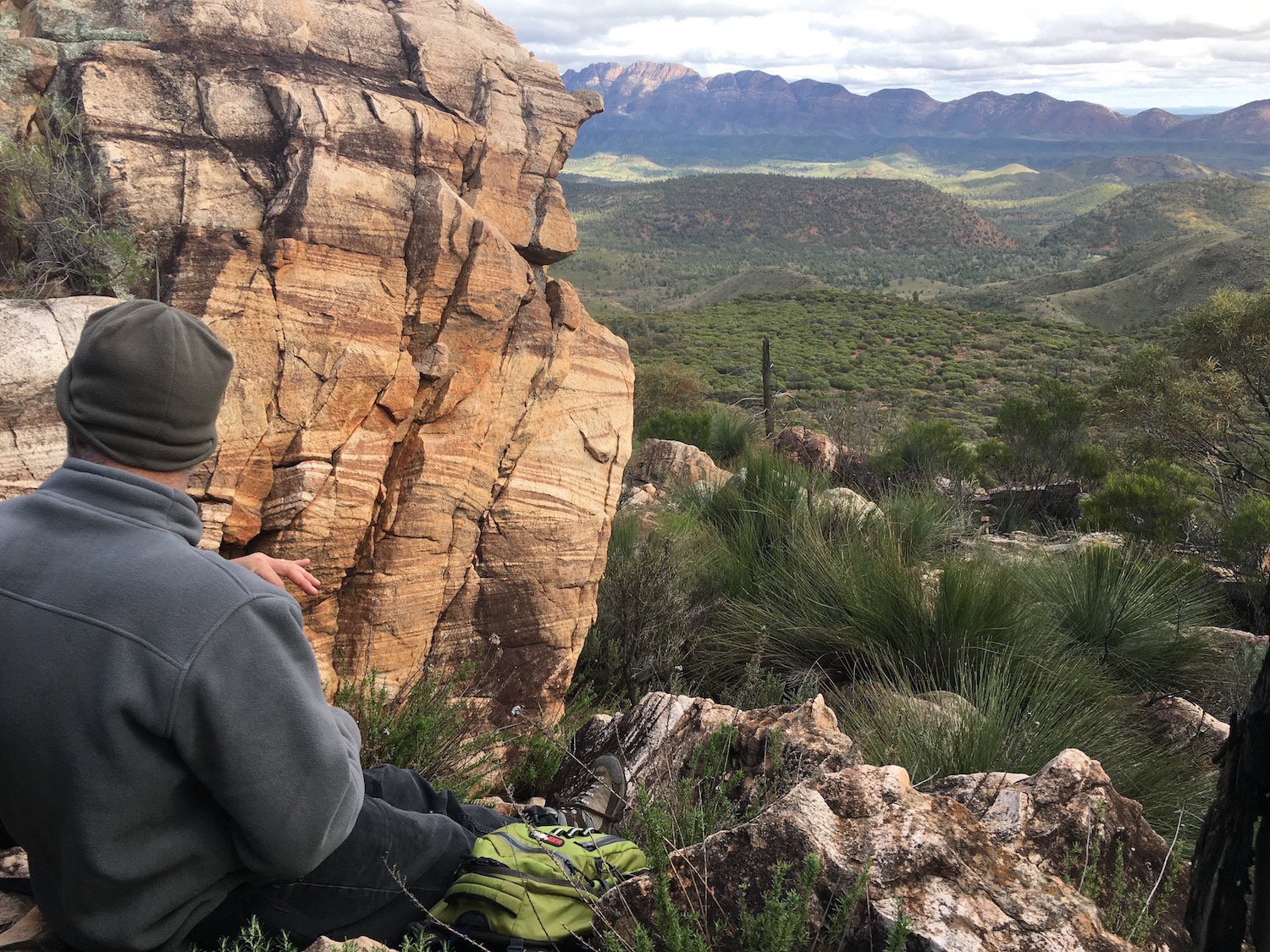 Arkaba's Property Manager Brendon Bevan is as passionate about conservation as they come and it's easy to see why Arkaba was a 2016 finalist for Conserving the Natural World in the National Geographic World Legacy Awards.  His vision and dedication stems from working in his home country of South Africa where he saw first hand how conservation and tourism are intertwined. At Arkaba he's put together an enthusiastic team of specialists to bring a top-end African wildlife safari experience to Australia, all with the underlying goal of returning the land to its former glory.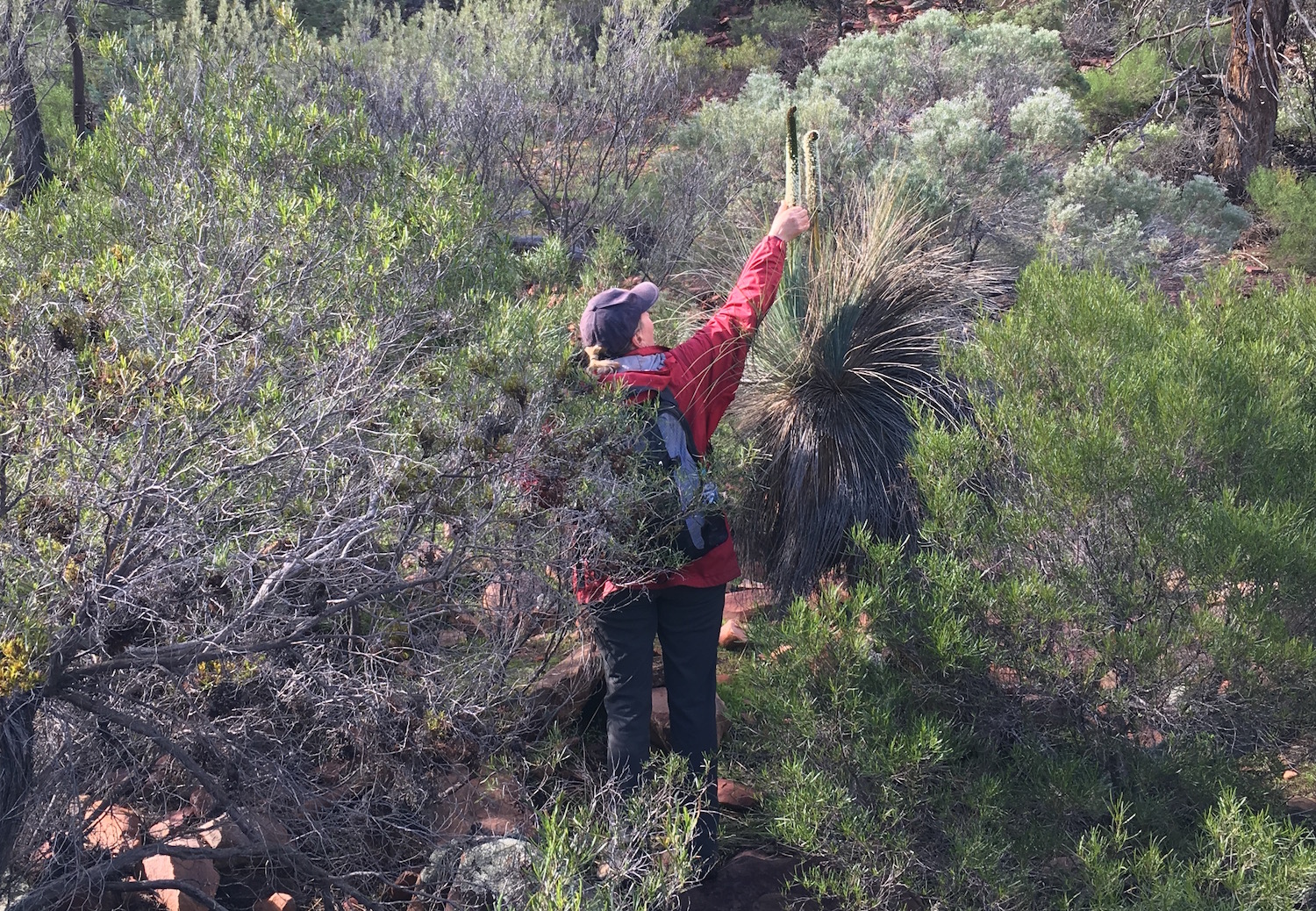 Leading our rock-wallaby search was one of Australia's most experienced conservation ecologists Nicki De Preu, who can read the bush like a book. Her encyclopaedic knowledge of plants is truly mind blowing and I tried to ingest as much of it as possible. For four days, our small team consisting of Nicki, Brendon and two of Arkaba's guides Megan and Tim, clambered over rocks looking for firm evidence of two small colonies of rock-wallabies that were believed to be somewhere on the property.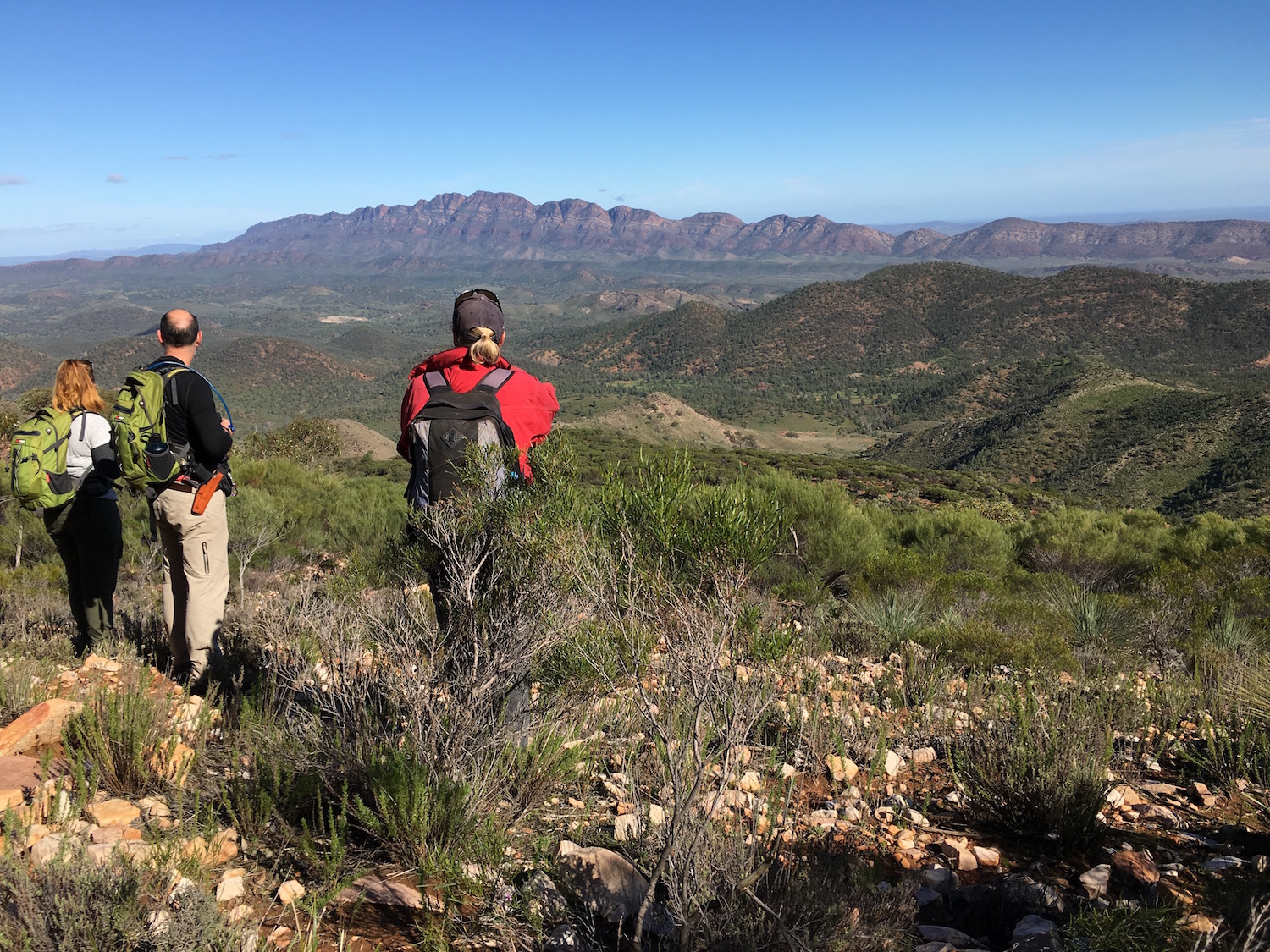 Our chances of seeing these well-camouflaged marsupials were slim although they had been spotted not so long ago. Arkaba is big – approximately five times the size of Sydney harbour and stretching from the walls of Wilpena Pound to the face of the Elder Range, so it was like looking for a needle in a haystack but our enthusiasm never waned. In addition to hoping to spot them, we were looking for vegetation that they were known to eat, and protective caves where they might one day return to live.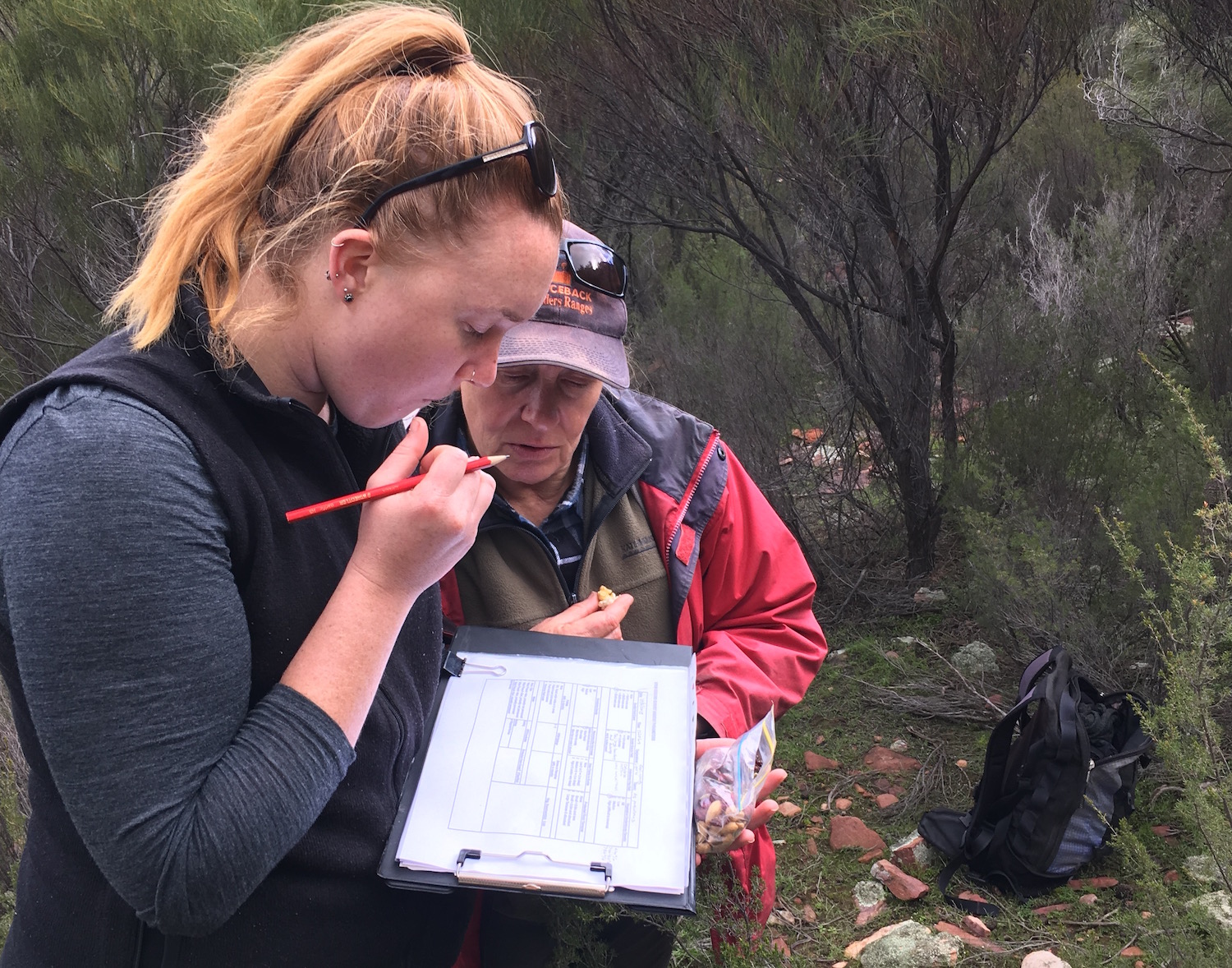 In addition to the rock-wallaby work, Nicki leads many other ecological surveys on the property. I also joined her on a vegetation study where the regeneration of the plants is being recorded. Other projects she runs include monitoring the fresh-water springs where animals come to drink as well as the health of the ancient river red gums that line the dry creek beds.
Whilst we never sighted a rock-wallaby on this occasion, watching kangaroos moving on mass at sunset like the swarm of dinosaurs at the start of Jurassic Park was really special, as was seeing emus criss cross in front of our four-wheel drive. Knowing that less than seven years ago these animals wouldn't have been in such healthy numbers here clearly shows that the conservation efforts are  paying off and this makes seeing them even more rewarding.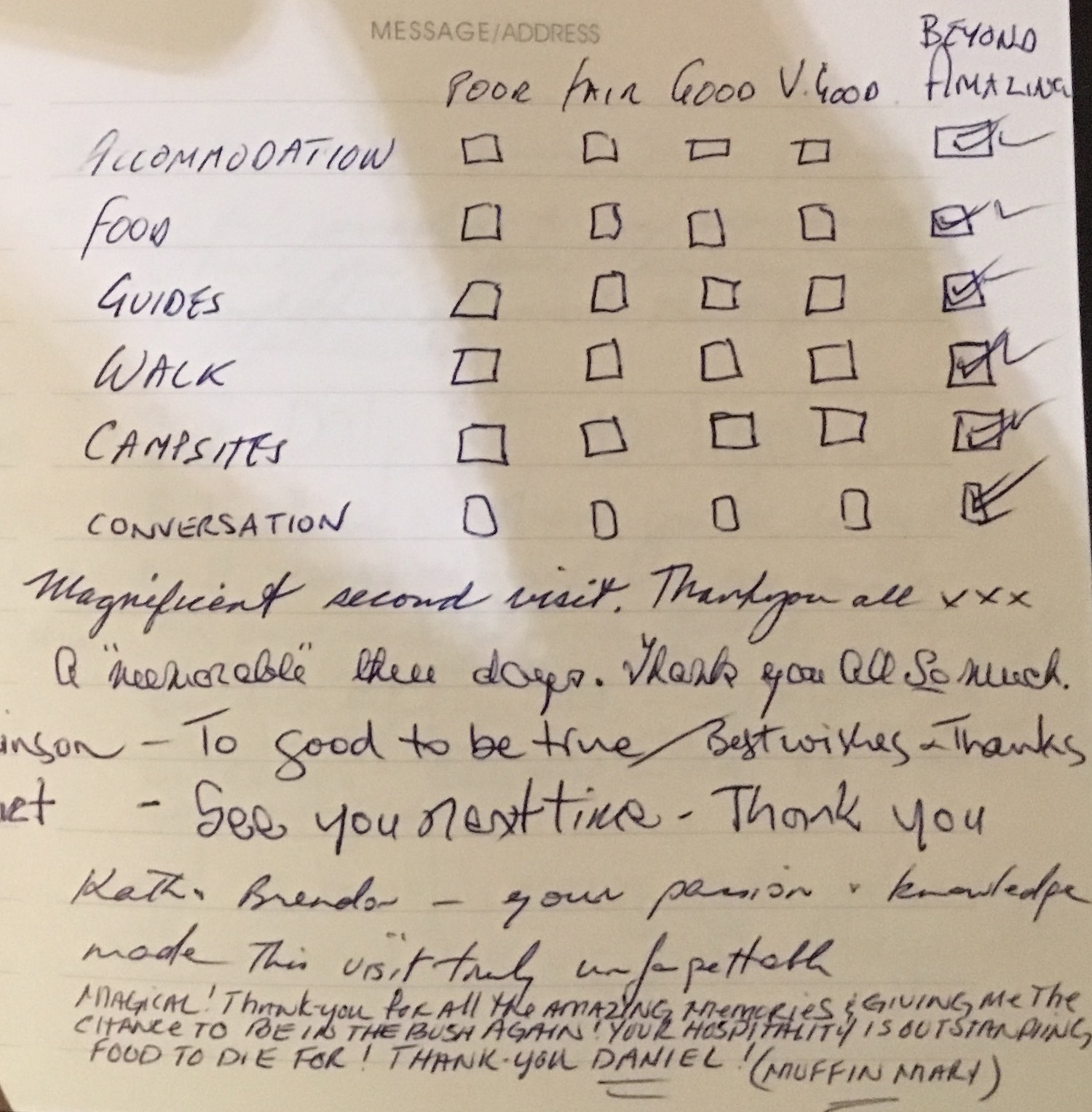 A stay at Arkaba is immersive. It's hard not to be affected by its beauty, the passion of the guides and the conservation work being done. Not only is it life-changing for those who visit, it's life-changing for the native flora and fauna that are coming back to this very special part of Australia. It's a privilege to finally witness the same landscape as those early explorers.
To find out more about the incorporating Arkaba into your Australian travel plans, speak to one of our Alquemists.
Click here to find out more about Australian travel with Alquemie