Experience Canberra's premier wildlife sanctuary like never before with the ultimate family sleepover – A Wild Night out At Tidbinbilla with one-night adventures available from Friday 25 September 2020 to Saturday 10 October 2020.
From the minute you arrive at the Wilderness Family Camp you will be immersed in nature. Everyone will be welcomed to the camp, learning about the area. On each trip is a range of family-friendly activities, giving guests their own unique journey at Tidbinbilla Nature Reserve.
Star gazing and a night wildlife walk is a must in this peaceful reserve, just out of Canberra. It's the perfect place to relax and unwind and spend some quality time with the family.
A hot BBQ buffet is provided for dinner, and after a restful night sleep, you can enjoy a continental breakfast with hot tea and coffee.
Overnight accommodation in Wilderness Family Camp (Tidbinbilla Nature Reserve) with dinner and breakfast included in packages.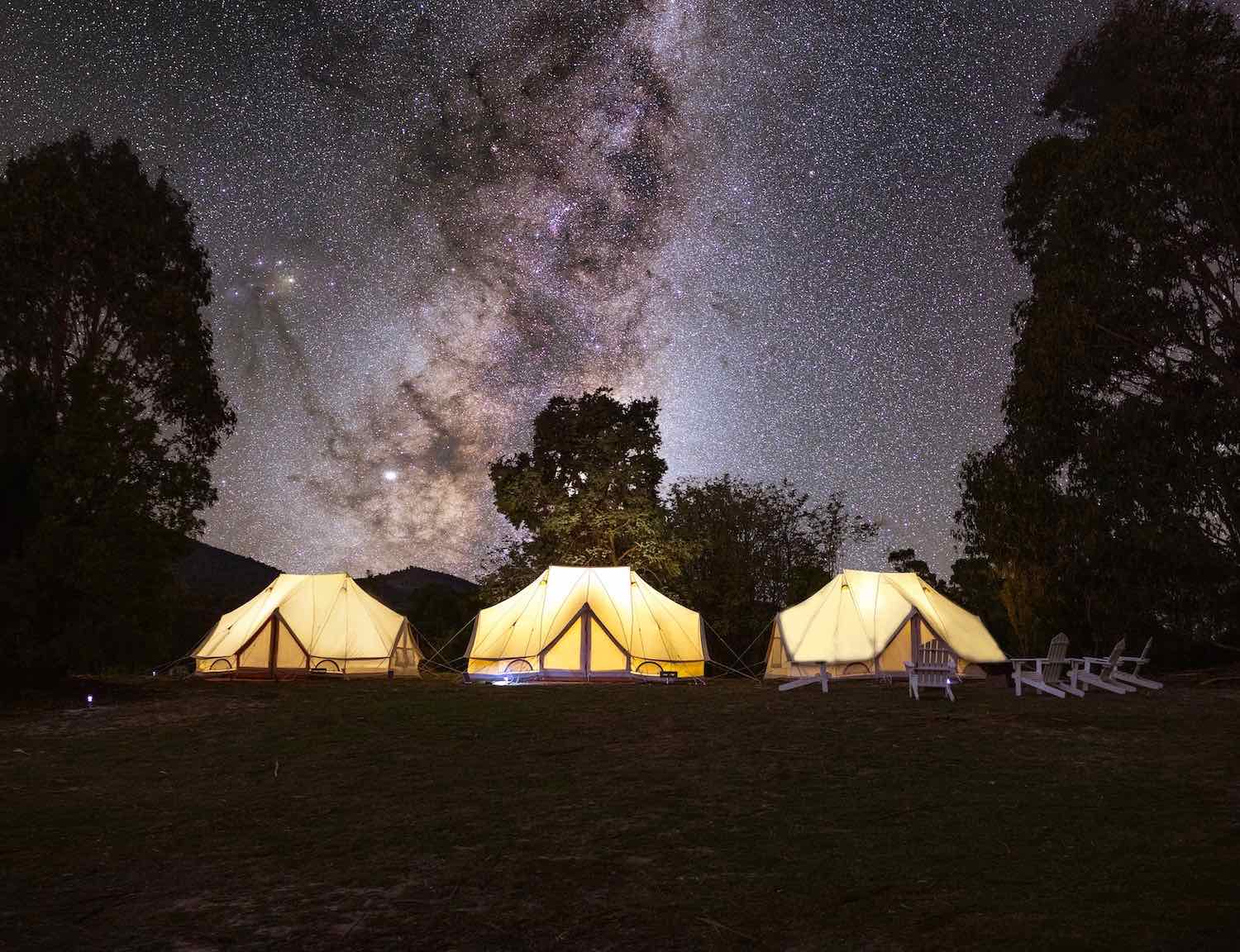 FAMILY-FRIENDLY ACTIVITIES TO CHOOSE FROM
With many activities on offer, guests will have a fun packed weekend for the whole family to enjoy. From CSI Tidbinbilla, to Hi-Tech Wildlife and behind the scenes at the vet centre our itineraries offer something for eveyone.
CSI Tidbinbilla – where families get to join a fun CSI' style investigation where we hunt for the predator who has taken one of our Potaroos from the Eucalypt forest. Solve the clues to catch the bad guy and learn more about predators while taking part in this interactive activity.
Aboriginal Hanging Rock – Join a Murrumbung Aboriginal Ranger and explore the Tidbinbilla Aboriginal Rock Shelters. See how people used to live and survive, what it takes to live in the wild and learn about bush tucker foods
Hi Tech Wildlife – Walk at dusk in the Eucalypt Forest as we explore the use of different technologies to monitor critters including bandicoots, potaroos and koalas. Get hands on with scanners, cameras, goggles and other equipment used in the reserve!
Behind the Scene's at the Vet Centre – Meet the Wildlife team and get up close and personal with a critically endangered Northern Corroboree Frog and find out what goes on behind closed doors.
Package includes:
One night family glamping tent for two adults and two children
Activities
A hot BBQ buffet dinner
Continental breakfast
To include this as part of a school-holiday itinerary please enquire with the Alquemie team at alquemie@alquemie.com.au.