AS FAR FROM ORDINARY AS YOU
CAN
POSSIBLY TRAVEL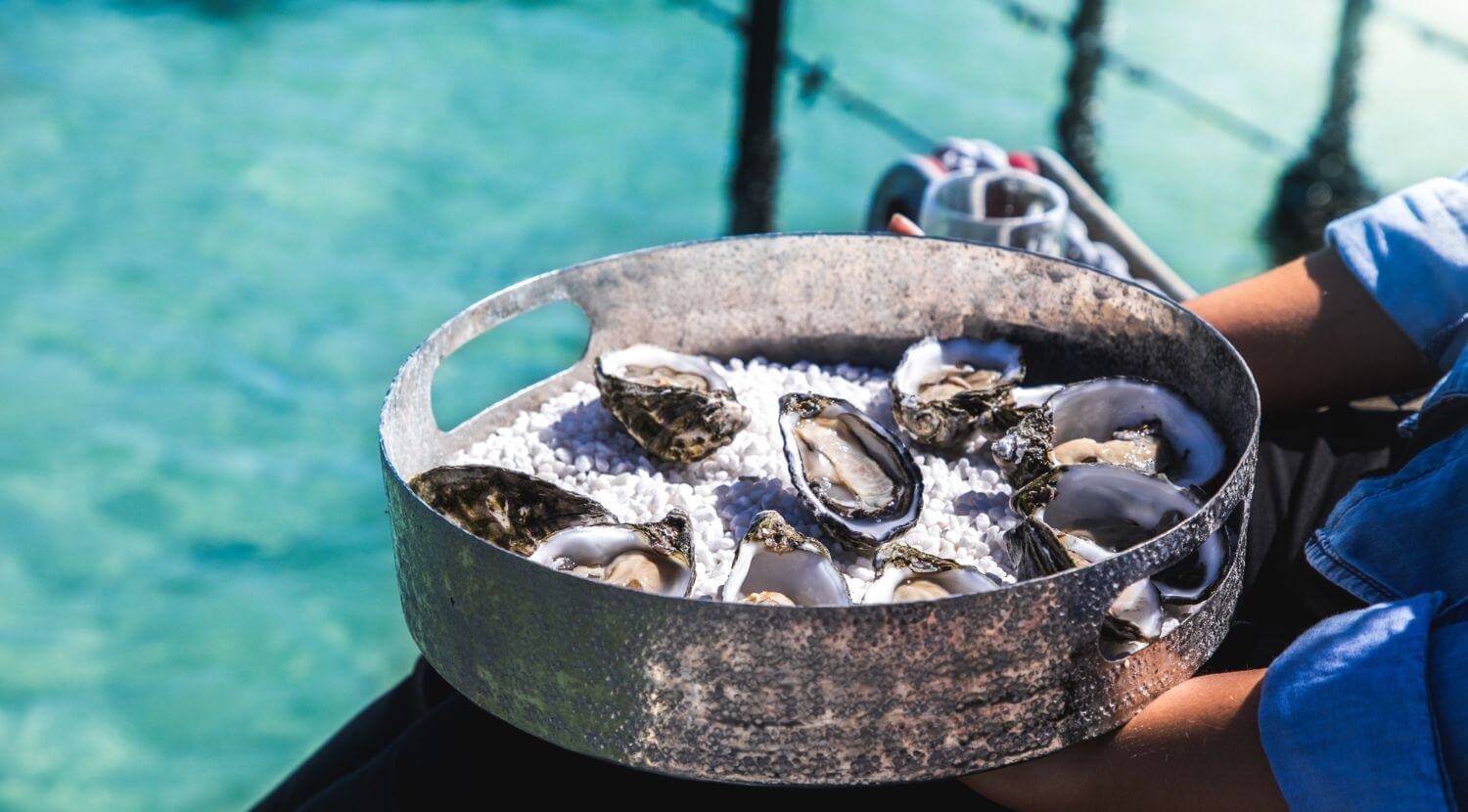 Summer in Australia – December to February is a spectacular time to visit Australia. Boasting glorious blue skies and sunny days with warm evenings and a whole host of activities and festivals come to life throughout the southern parts of the country. Our aqua waters glisten and our white sandy beaches put on a show like no other. National parks are in bloom, our native wildlife is basking in the warm sunshine, vineyards are alive with musicians' songs drifting out among the vines. Sydney harbour is alive with superyachts and fireworks ready for another New Year's Eve extravaganza.
To make the most of our summer months, some of our state governments literally overrule nature, turning their clocks forward an hour to give their states more summertime daylight hours to enjoy the perfect conditions and summer vibes!
Be mindful when visiting Australia in the warmer months, that summer also marks the start of the wet season in northern parts of Australia, bringing high humidity, heavy rains, and cyclones (November to April). Parts of the Northern Territory (including Kakadu), far north Queensland and northern Western Australia will be inaccessible and most tourism operators including accommodation in these regions close over this season. However, no need to worry, as the southern parts of Australia are just as spectacular and have literally thousands of unique experiences and luxury accommodation to uncover over this period. We have highlighted some summer bucket list experiences below.
New Year's Eve Opera Gala Concert at Sydney Opera House

Location:
Sydney, New South Wales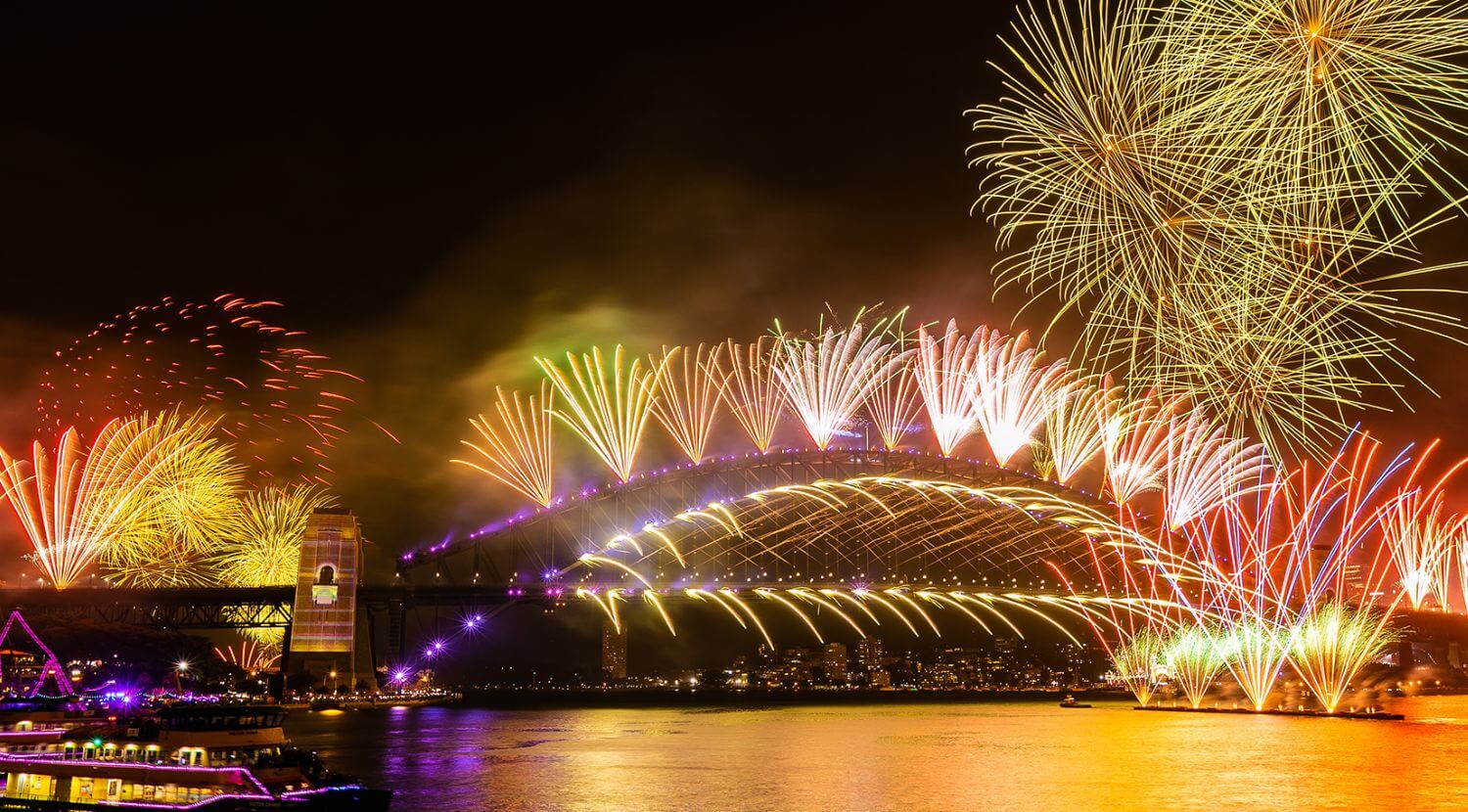 Kick up your heels and don your finest apparel as you take your seat at the renowned opera gala performance at the iconic Sydney Opera House. As part of the platinum package, you'll enjoy a pre-performance dinner and midnight party to create a night you'll remember for years to come!
Overlooking the spectacular harbour, you'll be mesmerised by both the 9pm fireworks display during interval, then the midnight fireworks extravaganza – with drinks, live entertainment, and of course prime viewing on the Opera House's Northern Foyer balcony.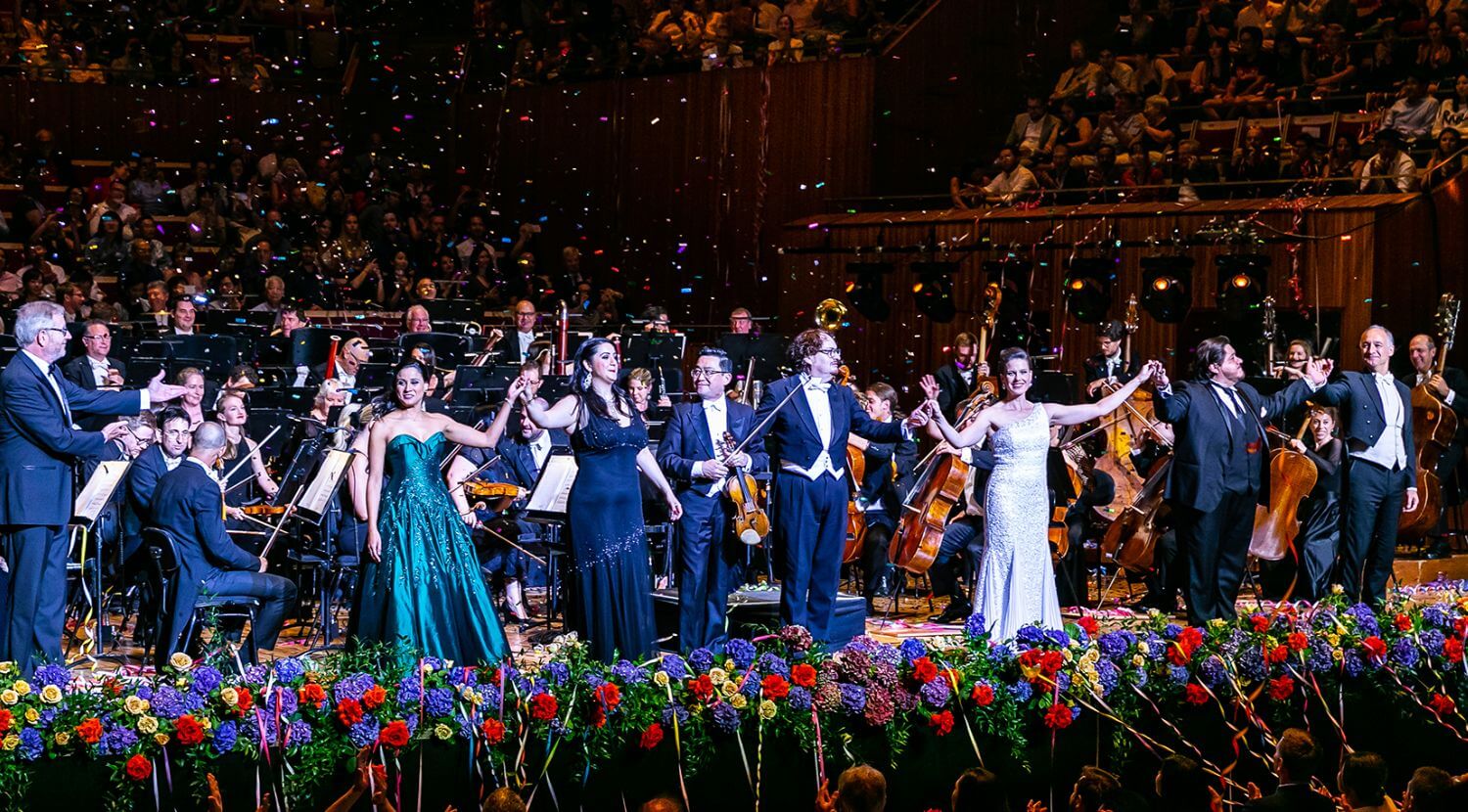 Indulge at Capella Lodge on the World Heritage-Listed Lord Howe Island

Location:
Lord Howe Island, New South Wales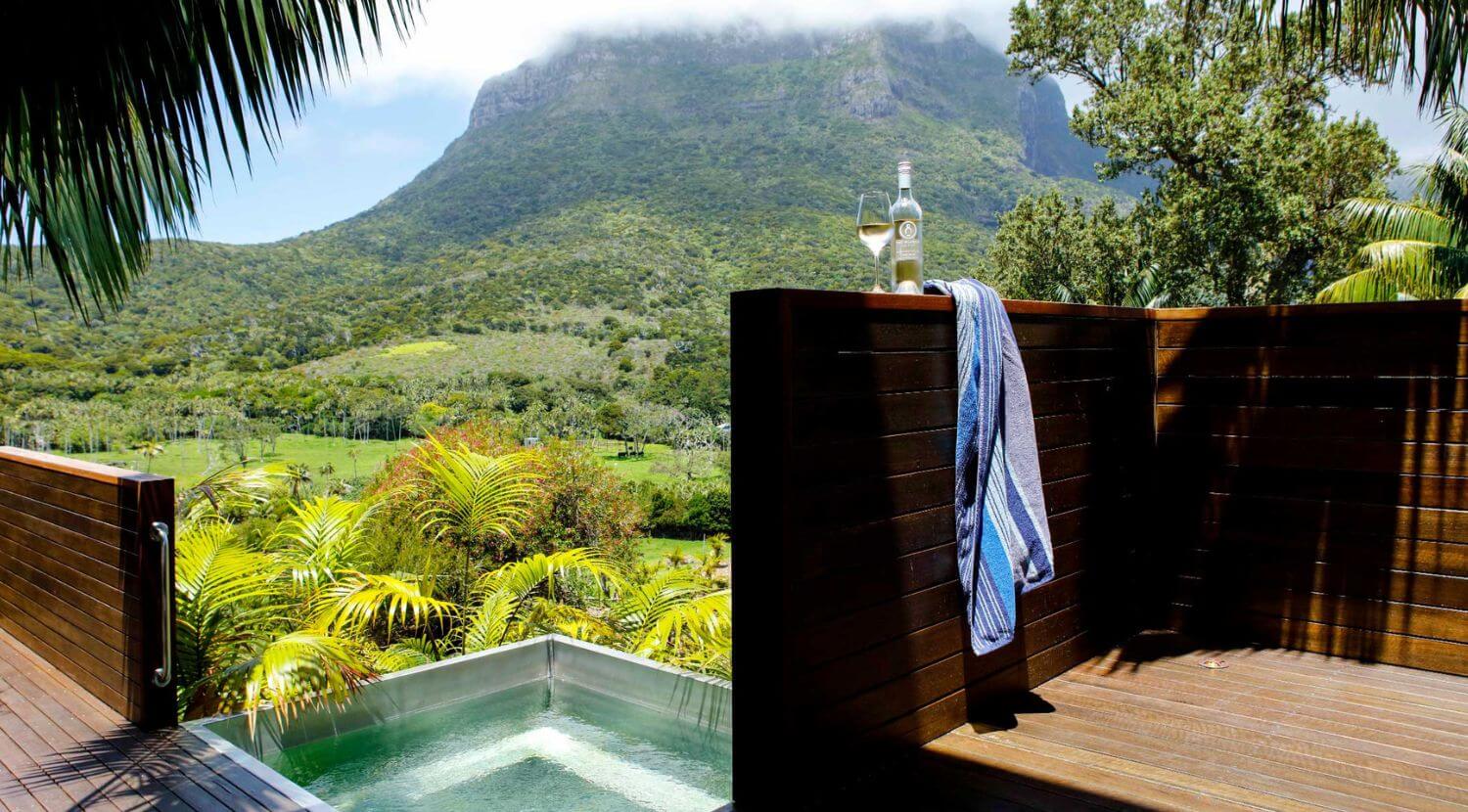 Soaring high above the coral-fringed Lord Howe Island is truly an incredible sight to behold as you prepare to be wowed at the award-winning Capella Lodge. Its casual barefoot luxury feel, coupled with exceptional service, sensational views of the turquoise waters with Mt Gower dominating the horizon and world-class gastronomical menu, make it a bucket-list experience not to be missed!
With only 400 visitors to the island at one time, guests will enjoy the uncrowded beaches and scenic vistas. Fill your days with massages at the spa, scenic hikes, crystal-clear reef snorkelling, kayaking, golf, or getting to know the friendly colourful fish at Ned's beach. Marvel at the resident turtles as you float alongside them in the shallow corals. Jump aboard a fishing expedition or island cruise and survey the Admiralty Islands or uncover the lagoons' very own shipwreck. You will never be short of things to do in this little piece of paradise.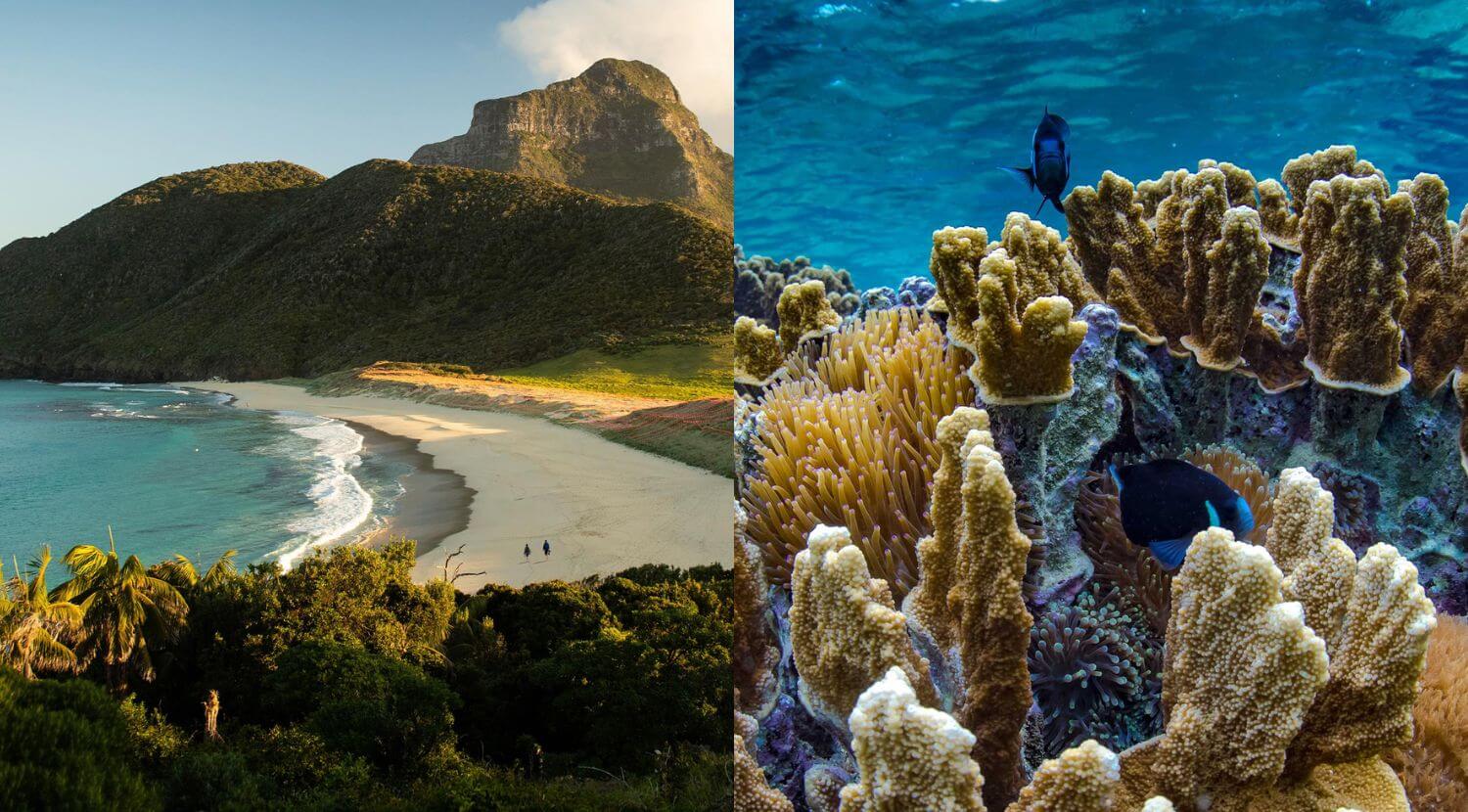 Scenic Rim multi-day walks

Location:
Queensland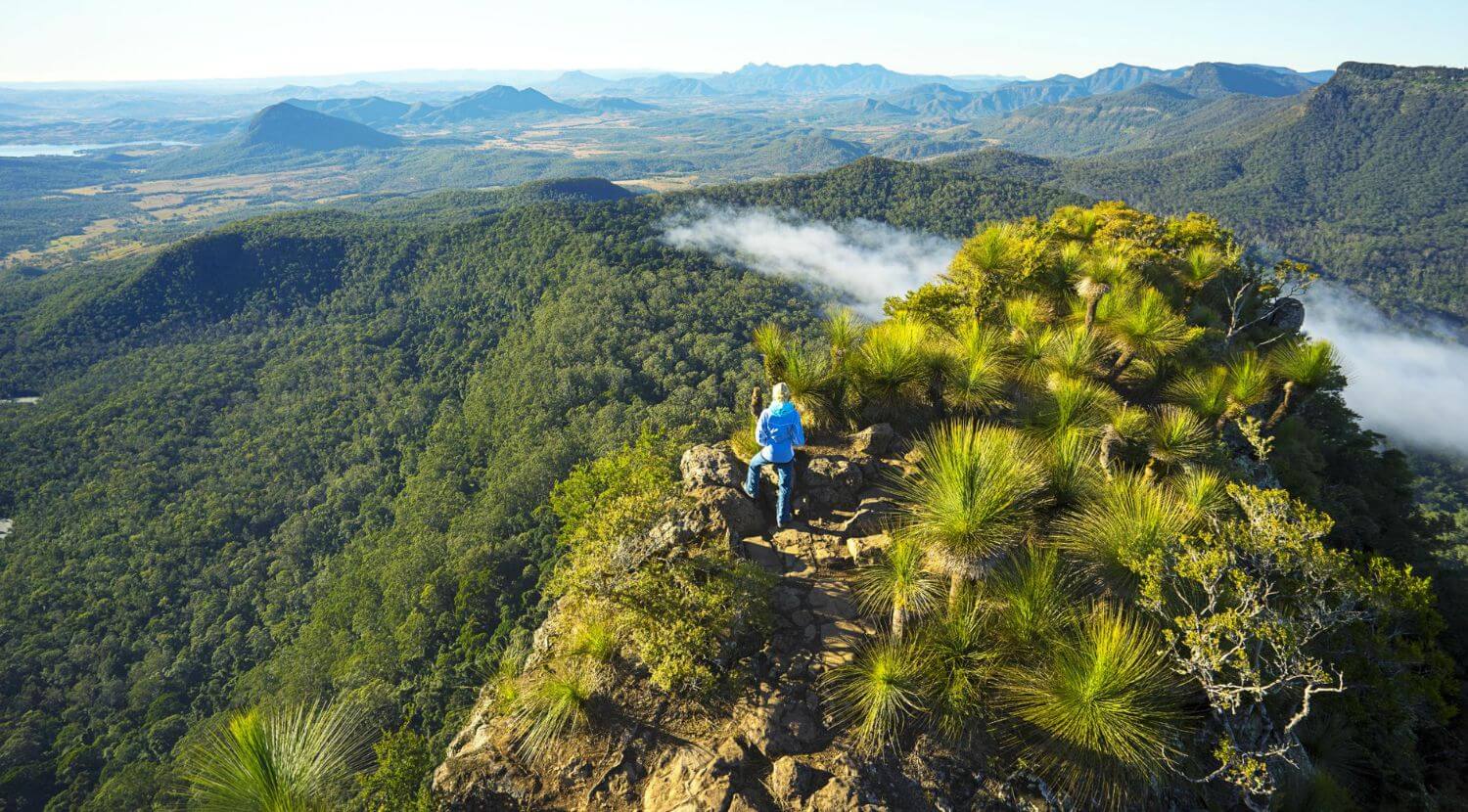 Making Lonely Planet's top 10 destinations list is Queensland's Scenic Rim. Surrounded by idyllic National Parks, lush rainforests and spectacular mountain ranges with exceptional lookouts located in the hinterland of South-East Queensland – only 1 hour from Brisbane. Choose from Spicers 2 to 6 day hikes where no two days are the same, boasting breath-taking scenery, diverse walking terrain, unique luxury eco accommodation and superb food and wine.
Experience mother nature in all her glory, as our well-informed local guide escorts you through this dramatic, world-heritage listed region. Enjoy the company of our native animals along the way and hear tales of the early inhabitants passed through the generations. No heavy packs are carried as your luggage is transferred to your next unique, memorable, luxury retreat each evening, where a hot shower and gourmet food awaits you – complete with cracking fires and iconic bush views under star-lit skies.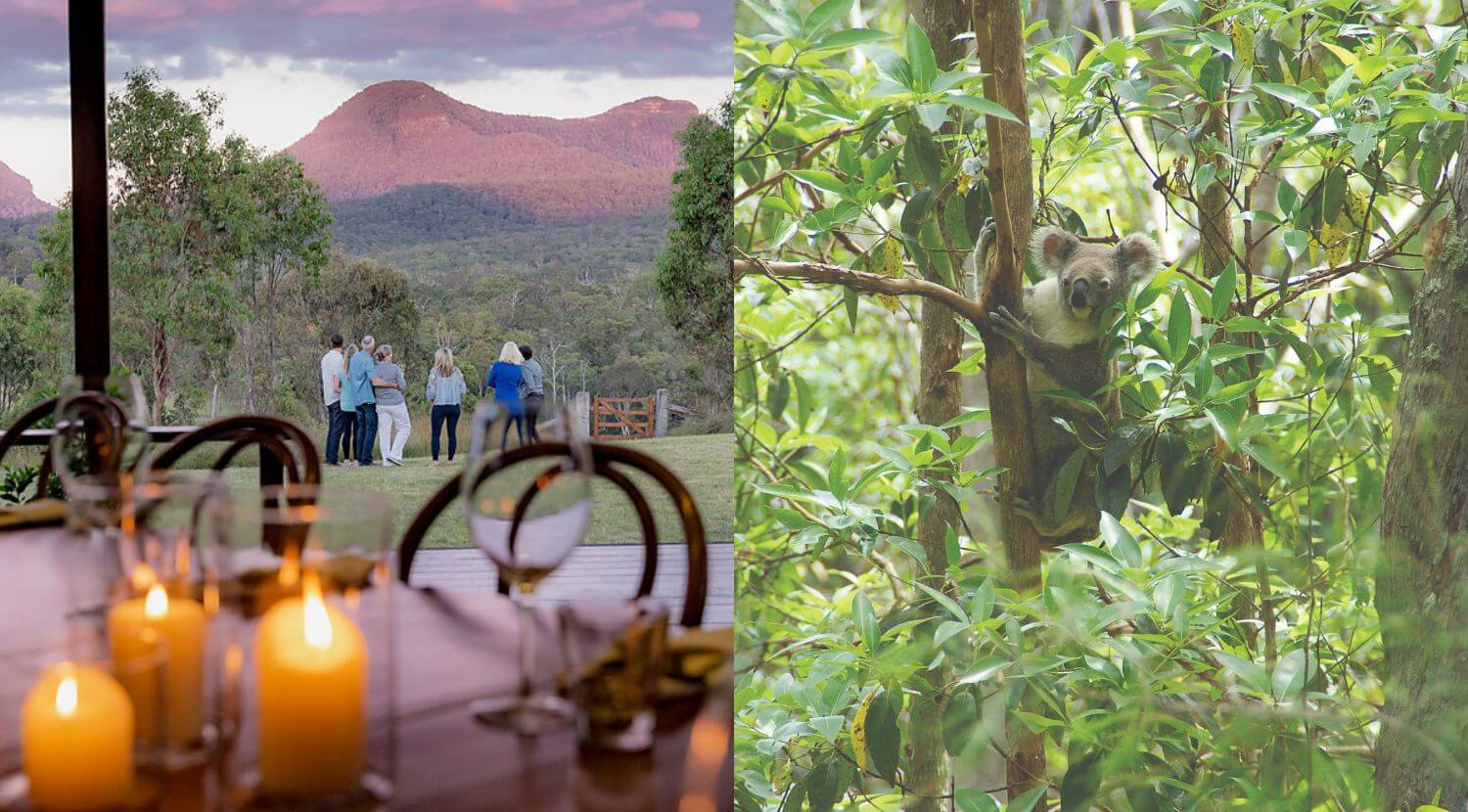 Birdwatchers' Paradise

Location:
The Eyre Peninsula, South Australia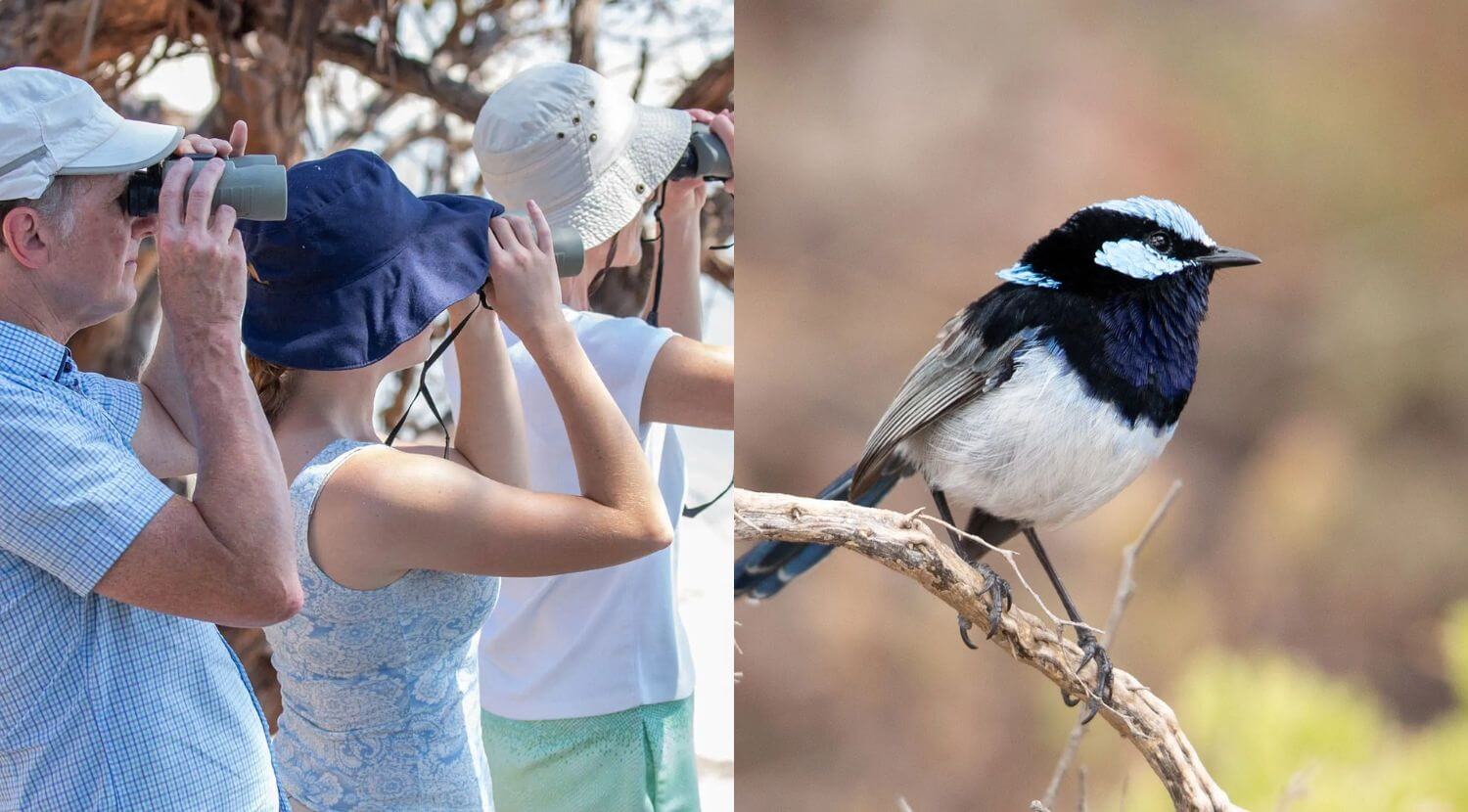 A birdwatcher's delight, the incredibly diverse Eyre Peninsula is home to 270 species of birds! Encompassing multiple habitats, you'll traverse coastal dune shrublands, mallee woodlands, sandflats, wetlands, saltmarsh and clifftops within National and Conservation Parks with abundant opportunity to observe many fascinating bird species. Pied and Sooty Oyster Catchers or even the endangered Hooded Plover. In the Mallee you'll look for the fabulously coloured Australian Ringneck Parrots, brilliant Golden Whistlers and much more, you may just be lucky enough to witness the rare sighting of the endangered Southern Emu-wren. Keen bird watchers will keep an eye to the sky for birds of Prey including Osprey, Sea-eagles and Falcons.
Tailor-make your own birding itinerary taking in all the magnificent sites the region has to offer, spending your evenings in your very own beach-front accommodation with a private chef, gazing over the blue horizon to Boston Island off Port Lincoln.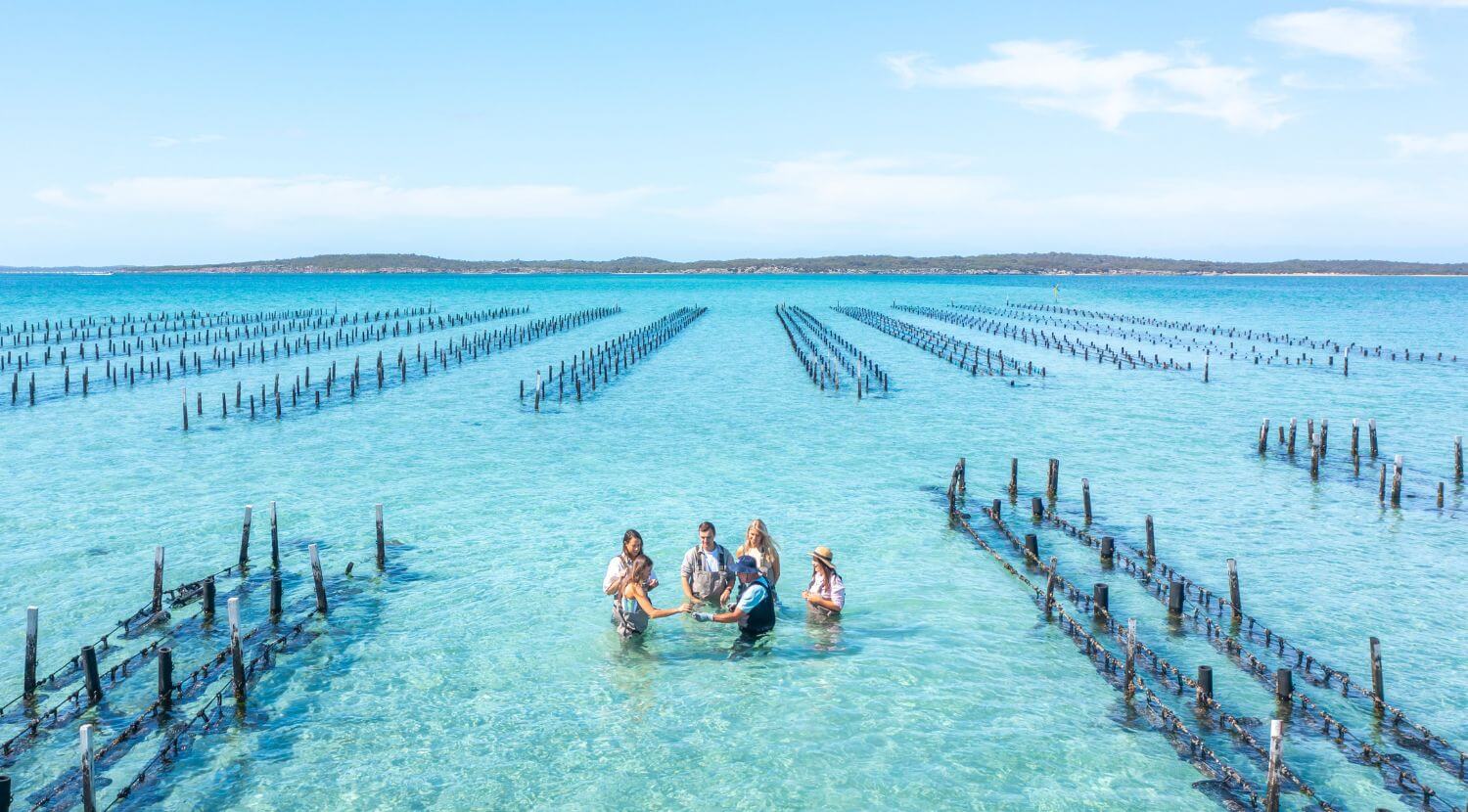 Combine a little music with your wine!

Location:
The Hunter Valley, New South Wales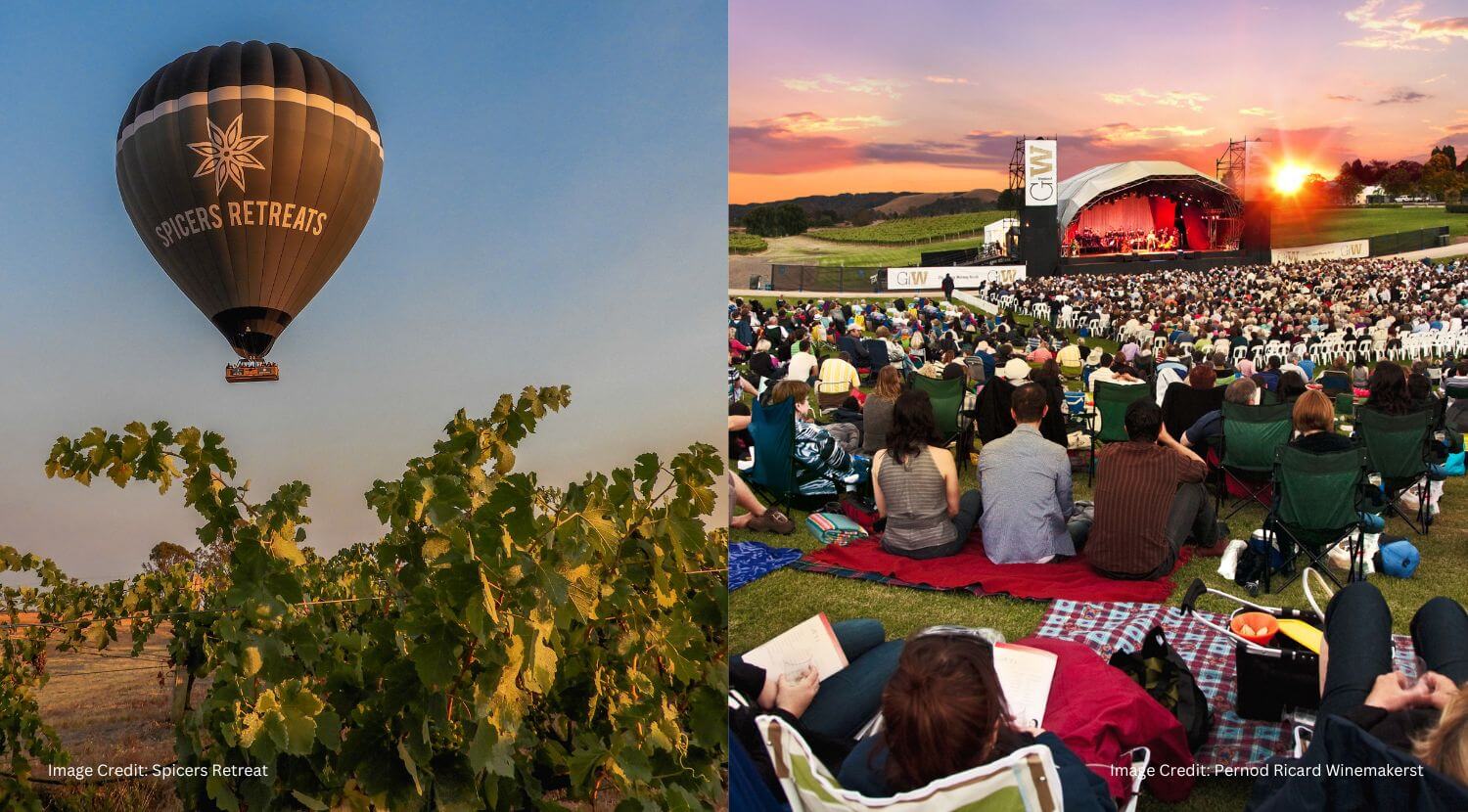 During the summer months the Hunter Valley vineyards come alive with concerts, festivals, and live music. From Aussie rock to international headlines, sunset jazz or the magic of a starlit symphony on your picnic blanket with a glass of Hunter Valley red!
The region is also home to two luxurious Spicers Retreats to indulge your senses. Featuring award-winning dining and elegantly appointed suites nestled into the natural bushland or private vineyards with signature experiences including a sensational sunrise hot air ballooning over the picturesque Hunter region.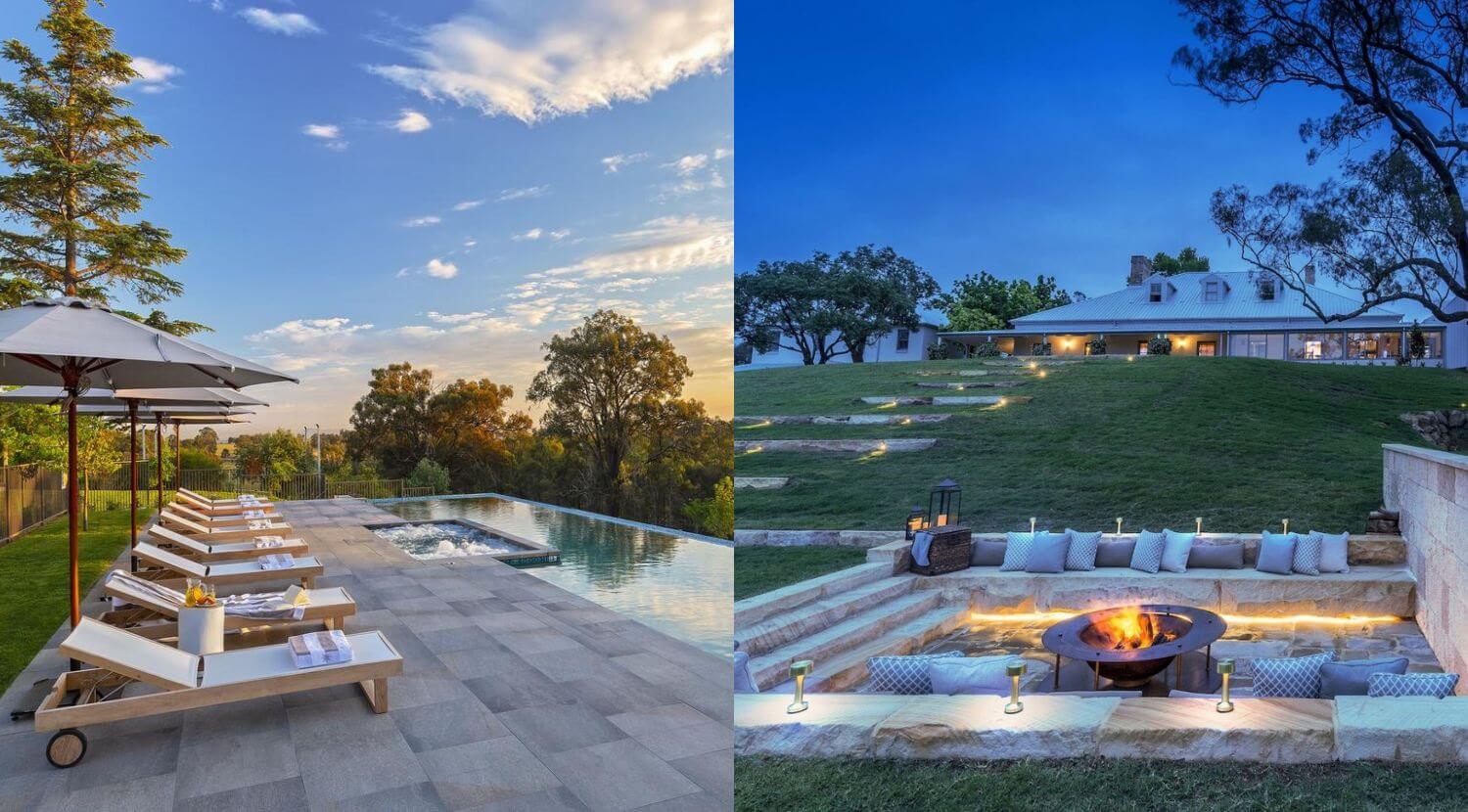 Phillip Island Penguin Parade

Location:
Phillip Island Victoria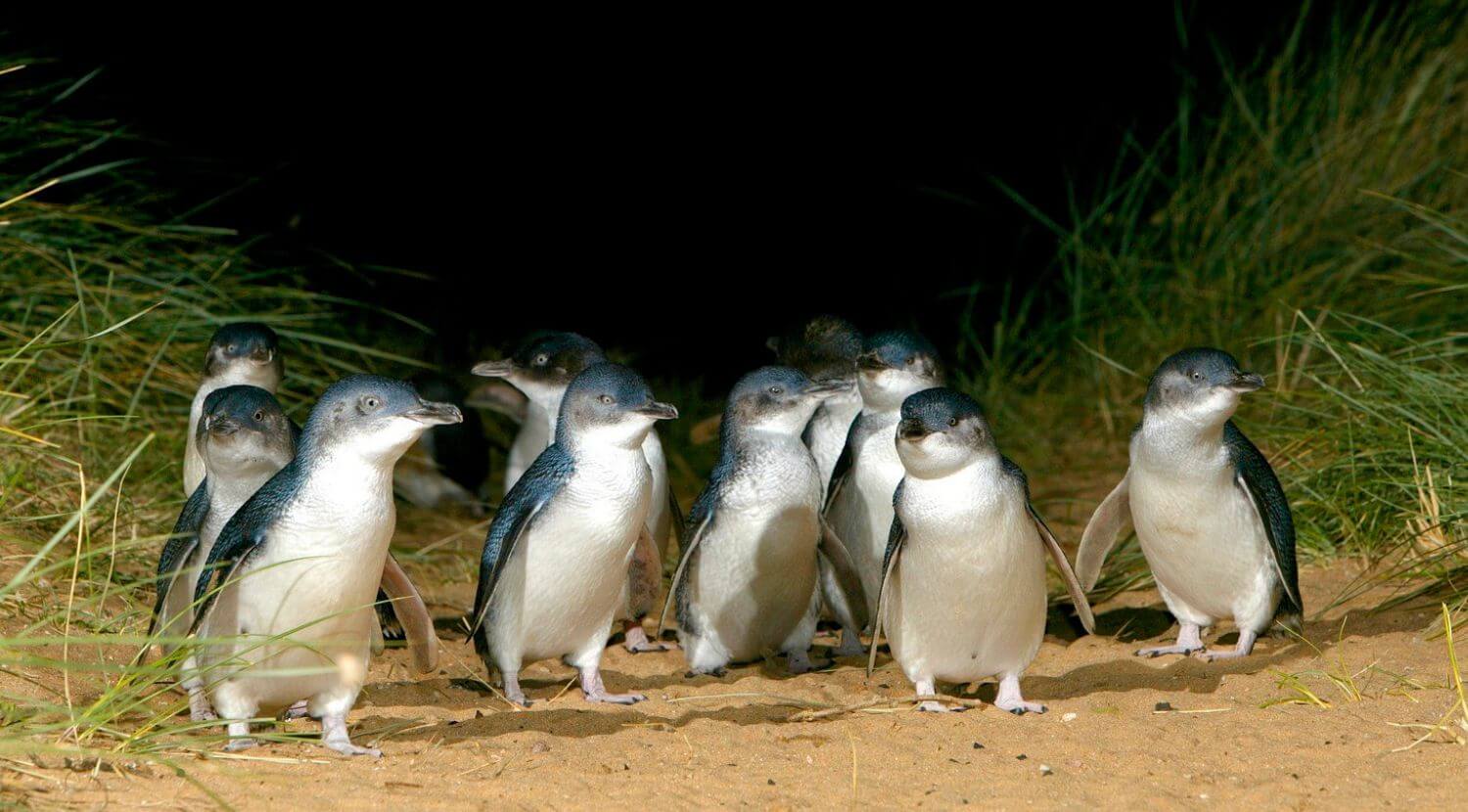 Phillip Island is home to the largest Little Penguin colony in the world with over 40,000 penguins. Only 90-minutes from Melbourne you can experience the magic of these adorable little seabirds as they waddle their way from a hard-day's fishing in the ocean to their burrows in the sand dunes. Dating back to the 1920's, just after sunset some 700 to 5,000 penguins make their way to the dunes every night, our private guides provide delighted visitors an unforgettable evening on Summerland Beach. Summer is the perfect time to witness the phenomenon with peak breeding season leading to increased numbers making the pilgrimage.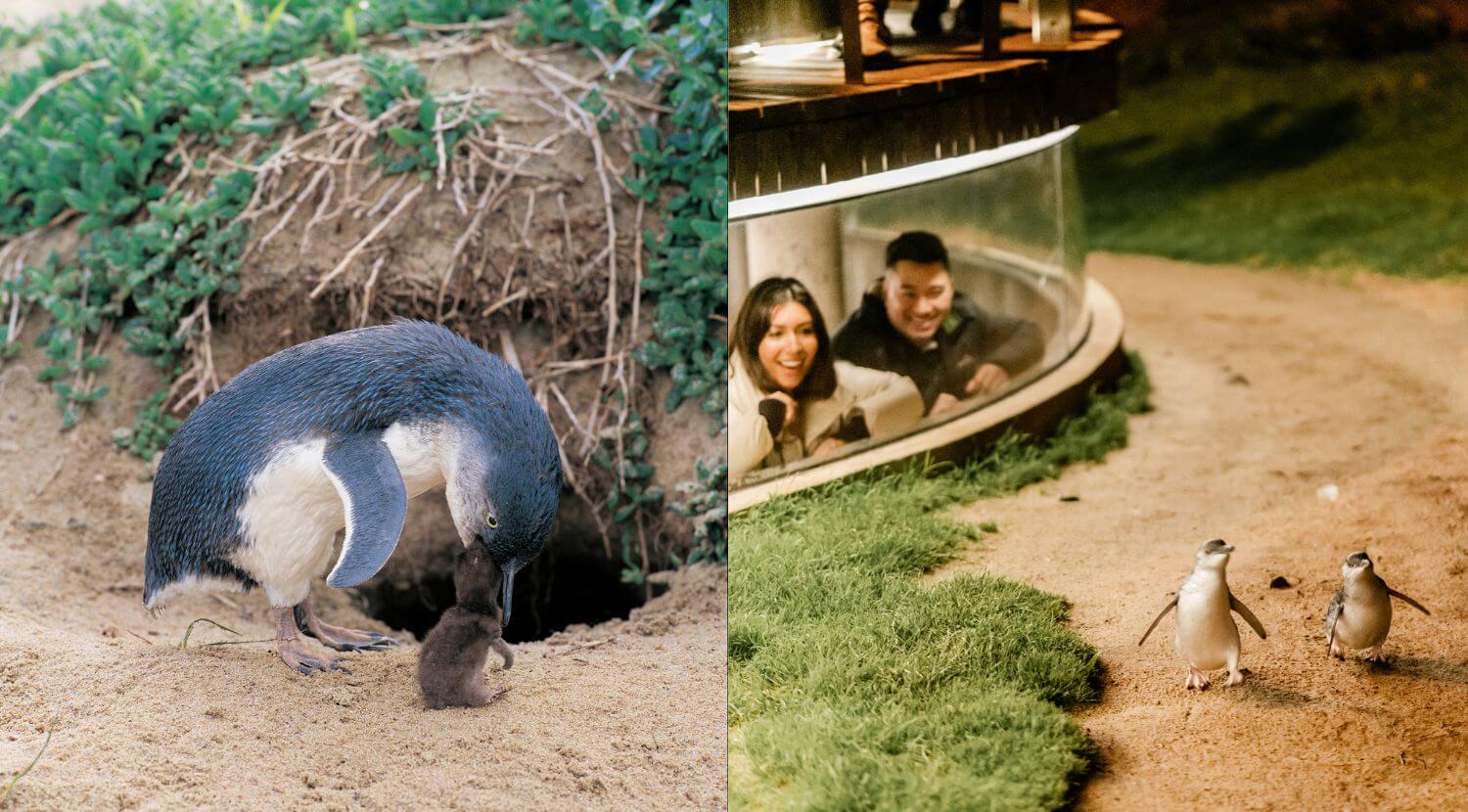 Tasmanian Hidden Gems!

Location: T
asmania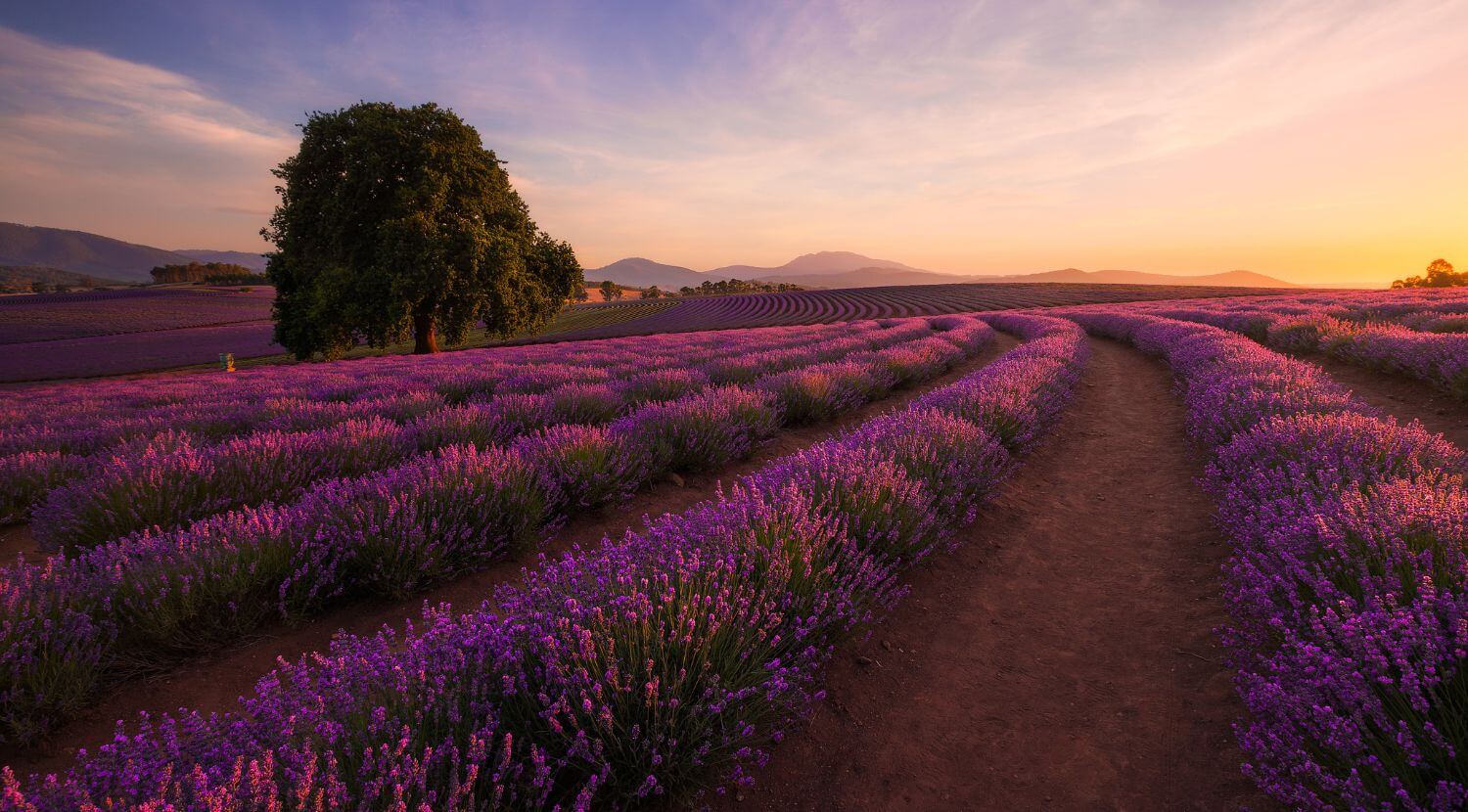 Immerse yourself in the sweet perfume and vibrant purple blooms of the world's largest privately-owned lavender farm. Spanning over 260 acres with approximately 650,000 lavender plants in rows stretching 200 km in total. In December the farm is in full bloom through to early February.
Wander among a fragrant sea of colour as you take in the striking purple landscape straight out of a story book. Learn about the farms harvesting and the wonderful products that are created from the lavender. Finish your day with a delicious lunch in the ambient surroundings with the striking Mt Arthur in the distance.
Combine this fragrant experience with a few nights at Saffire Freycinet, one of the world's finest Luxury Lodges. Overlooking the alluring Freycinet Peninsula your beautifully appointed suites ooze luxury with all the trimmings, boasting one of Tasmania's most exclusive restaurants and array of complementary experiences including Wineglass Bay and the infamous oyster shucking dining experience in Freycinet Oyster Farm.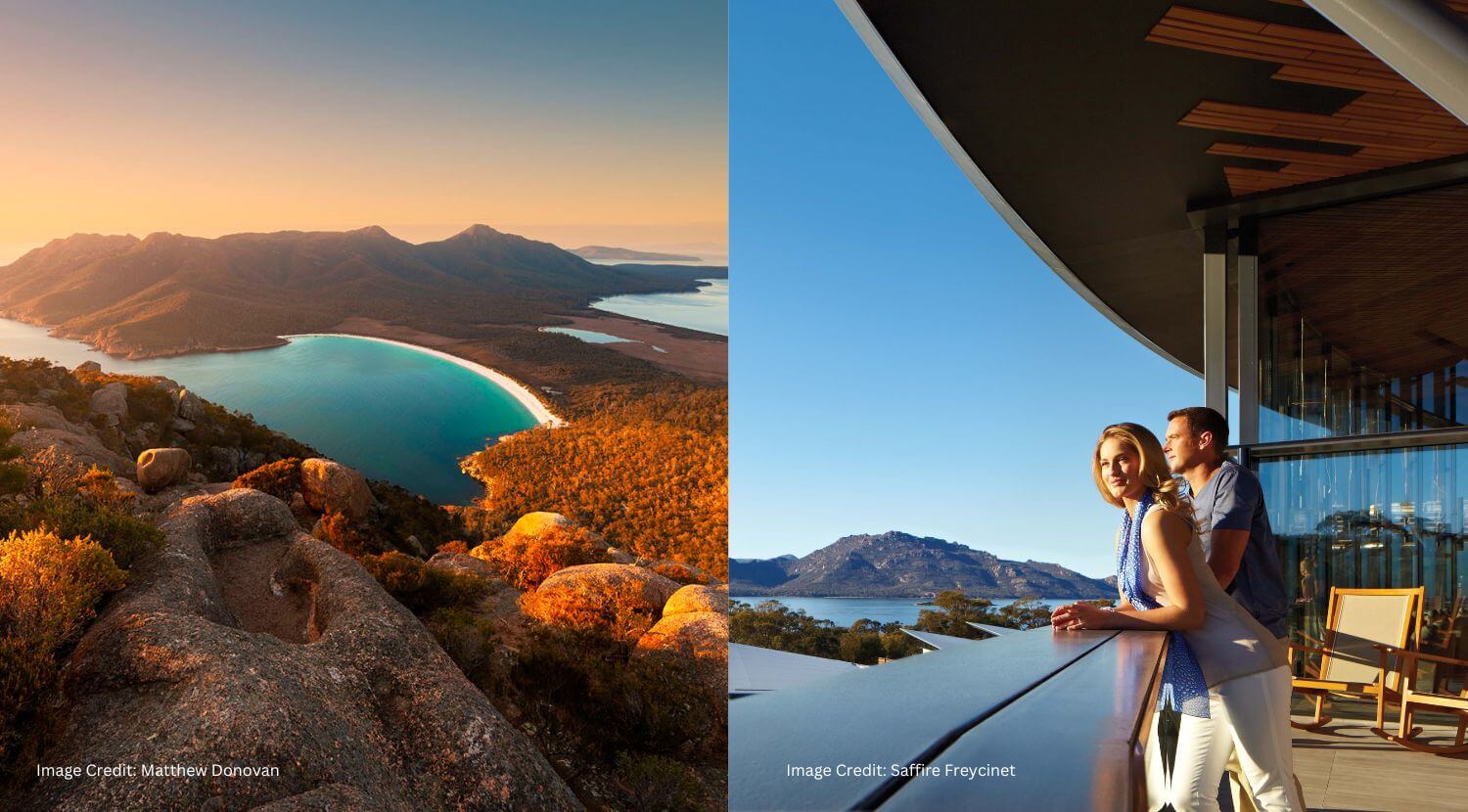 Historical River Outback Experience

Location:
The Murray River - South Australia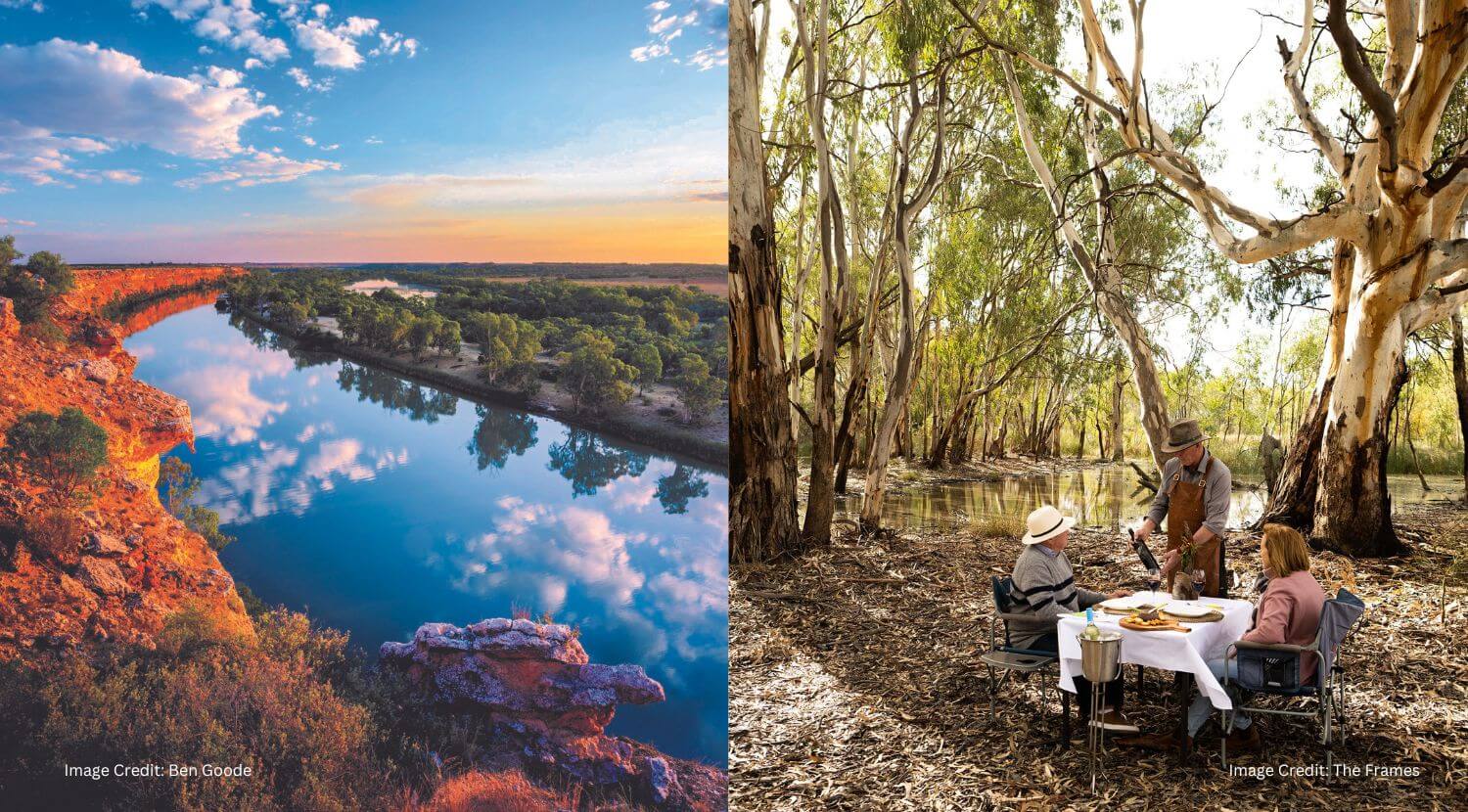 Immerse yourself in a unique, opulent, and private retreat on Australia's longest River. The Frames is a 6-star, award-winning accommodation built for discerning travellers on the peaceful banks of The Murray River. A truly Australian iconic river, teeming with native wildlife and towering river red gums with beautiful desert landscapes and flourishing wetlands to explore in this uniquely Australian outback region.
Take in an Australian sunset on a beautifully restored Gondola with champagne and nibbles or experience an Aboriginal cultural Welcome to Country ceremony. Visit a historic shearing station turned brewery, jump aboard a wetland & wildlife cruise or delight in a Riverland bird watching tour. For the foodies, many local wineries, distilleries and coffee plantations are close by where you can indulge in a gastronomic journey or take in a star-lit glamping experience and dine among the gums in this diverse, red-earthed playground.
Ready to tick some experiences off your bucket list?

Reach out to our team for more information on any of the featured experiences.
WE ARE AUSTRALIA SPECIALISTS
We've been 

operating 

since 2001 as an DMC (destination management company) helping luxury travel agents from around the globe craft unique, luxury and experiential itineraries for their discerning clients.
WE HAVE DEEP KNOWLEDGE OF ALL THINGS AUSTRALIAN.
Our team has an intimate understanding of Australia and we are constantly travelling throughout the country to improve our knowledge of what's on offer. We hand-pick our suppliers – we test out the guides, the accommodation and the experiences so you can be assured that when we put something in an itinerary there is a good reason for it.
Our creativity. In conjunction with our hand-picked suppliers we aim to create the
un-Googleable! 'Never-had-before, never-to-be-repeated-again' experiences.
We know the intricacies of each region and how best to reveal what makes them special. We draw on a big pool of relationships to create unique experiences.
Our network of contacts around the country is second to none and means we are uniquely well-informed to design an experience of Australia that goes to the heart of the country.
Come to us for extraordinary itineraries.
'Anybody can book accommodation, where we add value is by layering in the magic'.