AS FAR FROM ORDINARY AS YOU
CAN
POSSIBLY TRAVEL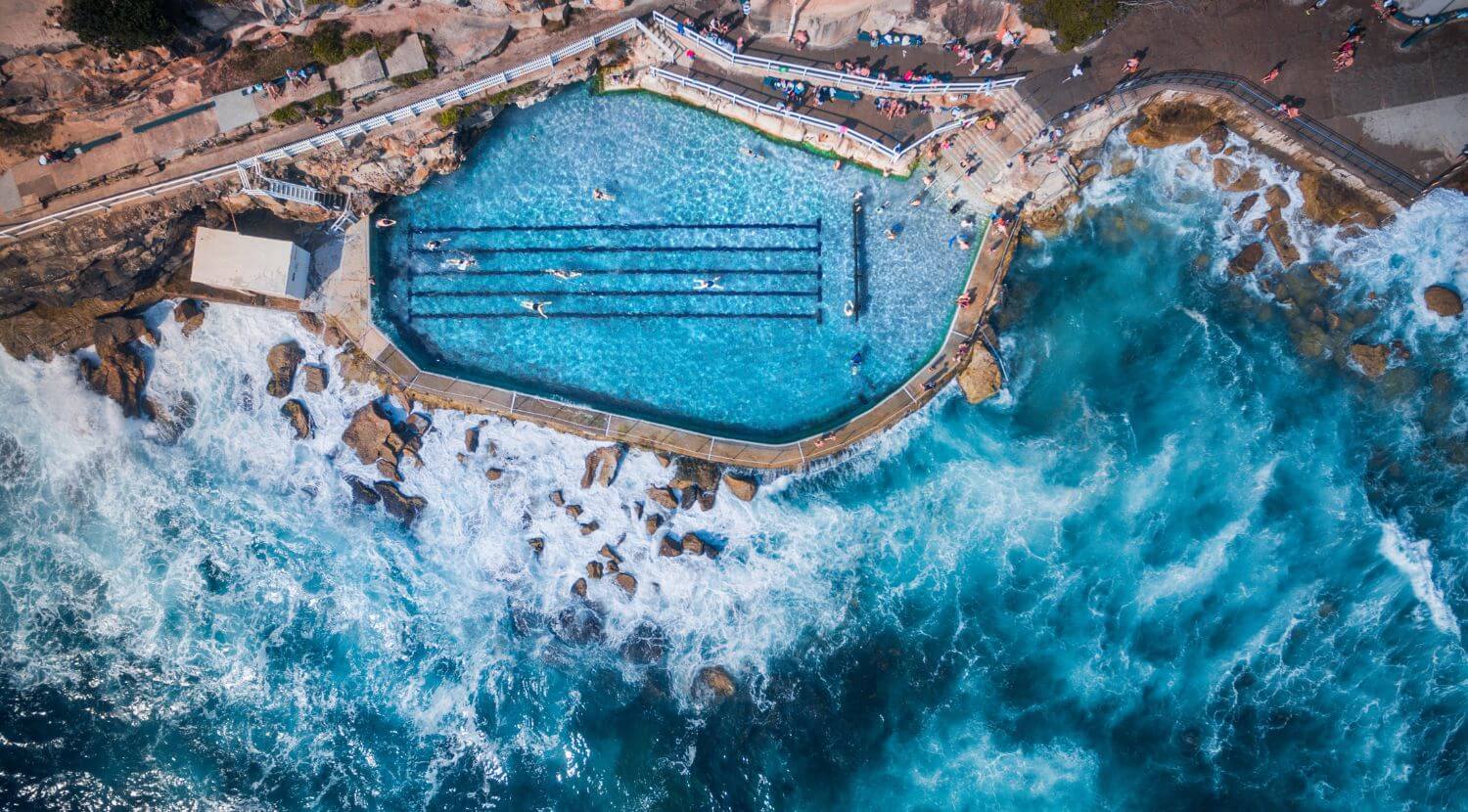 Spring – September, October and November, is a spectacular time to visit Australia. The southern states are blanketed in vivid purple jacaranda blooms, temperatures are mild with sunny days and cooler evenings. Our deep blue seas are warming up with the promise of summer just around the corner. Milder conditions make way for a whole host of wildlife spotting, outdoor events and unforgettable experiences.
Be mindful that November marks the beginning of the 'wet season' in our northern states Queensland, Northern Territory, and the northern parts of Western Australia. Adding a new and enchanting dimension to our rainforests and bringing tropical showers to our waterfalls and flood plains – so plan your experiences accordingly.
For those who have clients coming to Australia in Spring 2023, we have put together 10 bucket list highlights and suggested itineraries to make their Australian experience truly unforgettable.
River Drift Snorkel Adventure in the World's Oldest Rainforest

Location:
Daintree National Park, Queensland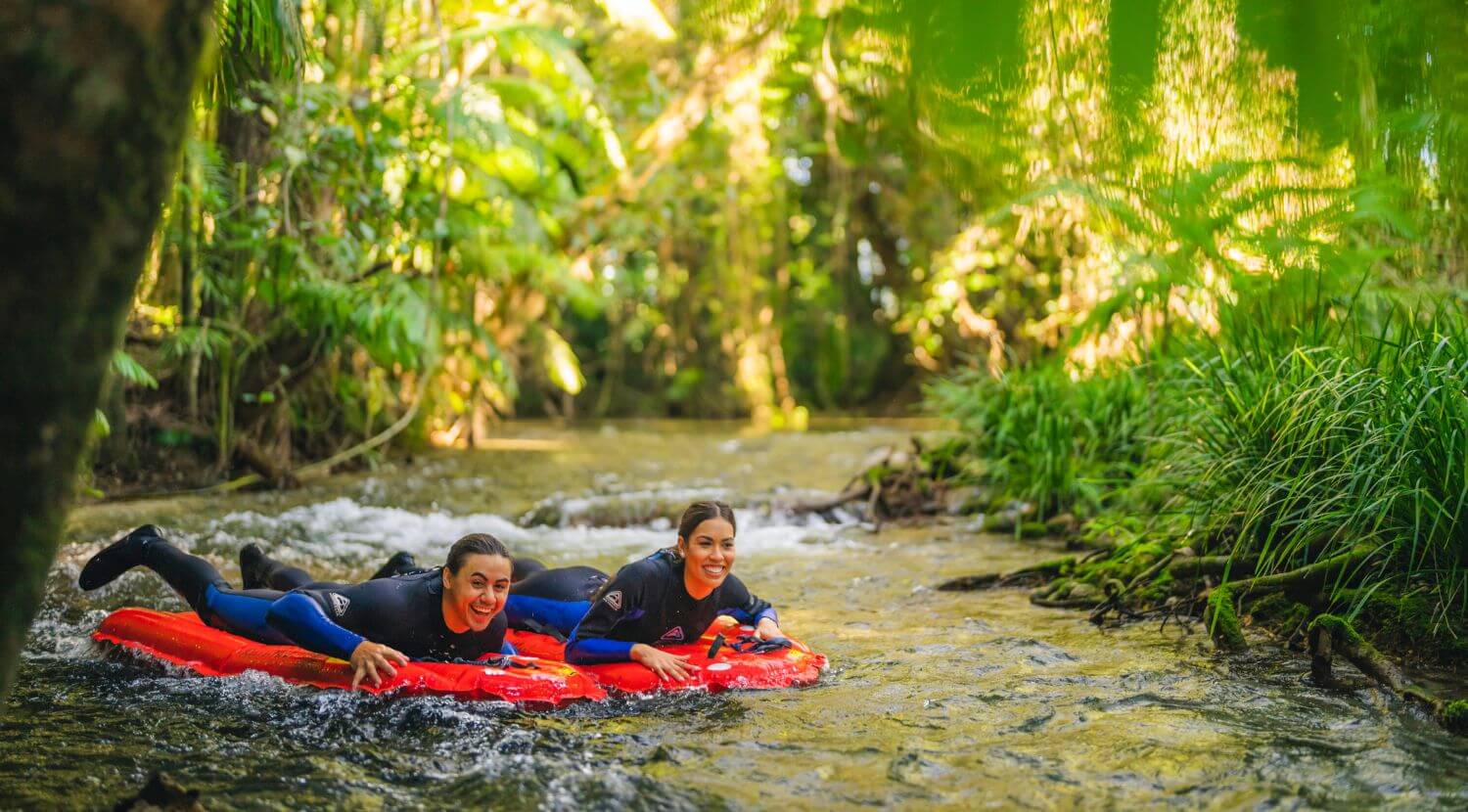 Immerse yourself in the rainforest like never before! This unique, hands-on experience is like no other. Experience the serenity and the beauty of this World Heritage Listed Rainforest as you drift effortlessly down the crystal-clear Mossman River beneath a canopy of green. Don a snorkel and search for turtles, fish, water dragon and the elusive platypus. Our local guides will show you many interesting species of the region on a short rainforest walk during your adventure.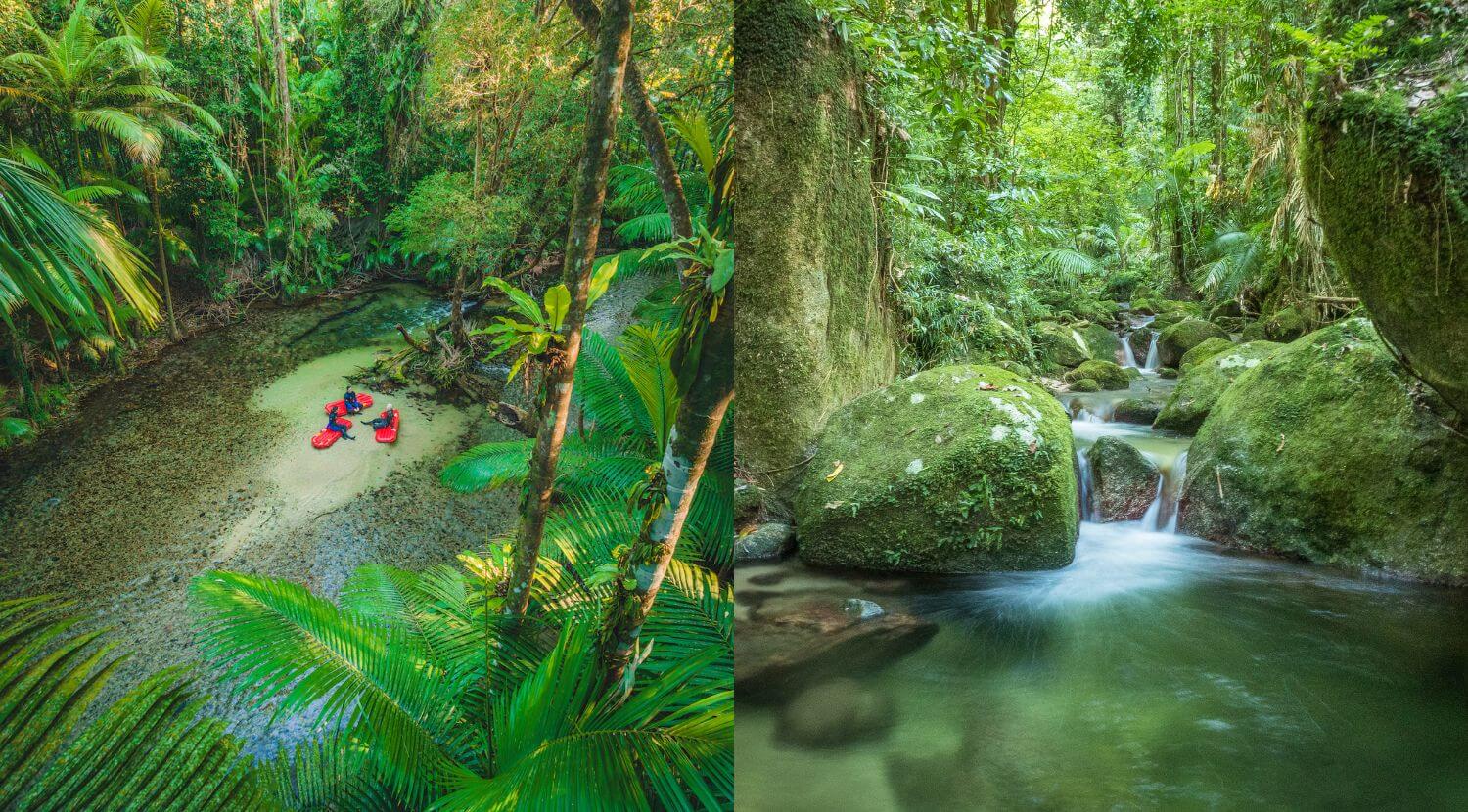 Charter a Yacht in the Spectacular Whitsundays

Location:
The Whitsundays, Queensland
Escape reality and create unforgettable memories in the pristine, turquoise waters of The Whitsundays. With over 74 islands to explore – most of them remote and uninhabited, it's the perfect place to immerse yourself n Australia's beach culture. Boasting endless stretches of uncrowded white sandy beaches, coral cays brimming with colourful fish, crystal-clear tropical waters and vibrant night life for those who want to call into Hamilton Island or Airlie Beach – there really is something for everyone.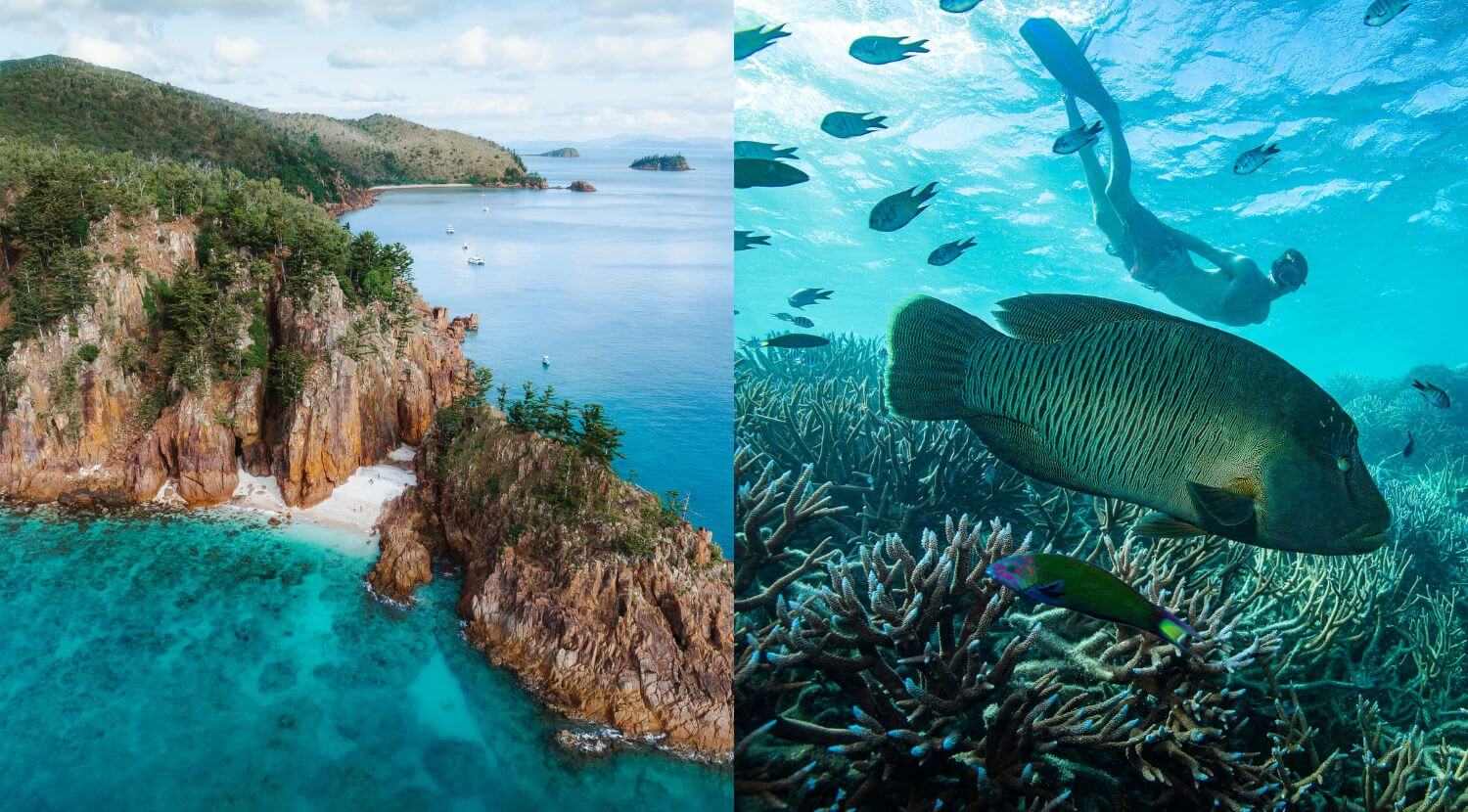 Cows & Canapés in the Outback

Location:
South-west of Darwin, Northern Territory

Wild-bush charm meets contemporary elegance and sophistication at Australia's newest experiential lodge, only 90 minutes' drive or a 20-minute charter flight from Darwin. An all-inclusive high-end lodge set on a 50,000-acre working cattle station on the edge of a vast wetland in the Northern Territory. With a maximum of 12 guests your stay can be as adventurous or relaxed as you choose.
This stunning wilderness area showcases Australia at its best! Teeming with birdlife, lizards, dingo's, crocodiles and of course the cattle – guests are treated to brilliant sunsets, airboat adventures, buggy tours, safari's, station experiences and of course their Cows & Canapés truly unique experience. Sip sundowners and take a selfie with these curious and friendly cattle as you indulge in canapés and tales of outback life. A visit in September or October will avoid the 'wet season' and guests might be lucky enough to spot some baby calves! Equally as invigorating are the airboats adventures that take flight along the flood plains in the wetter months.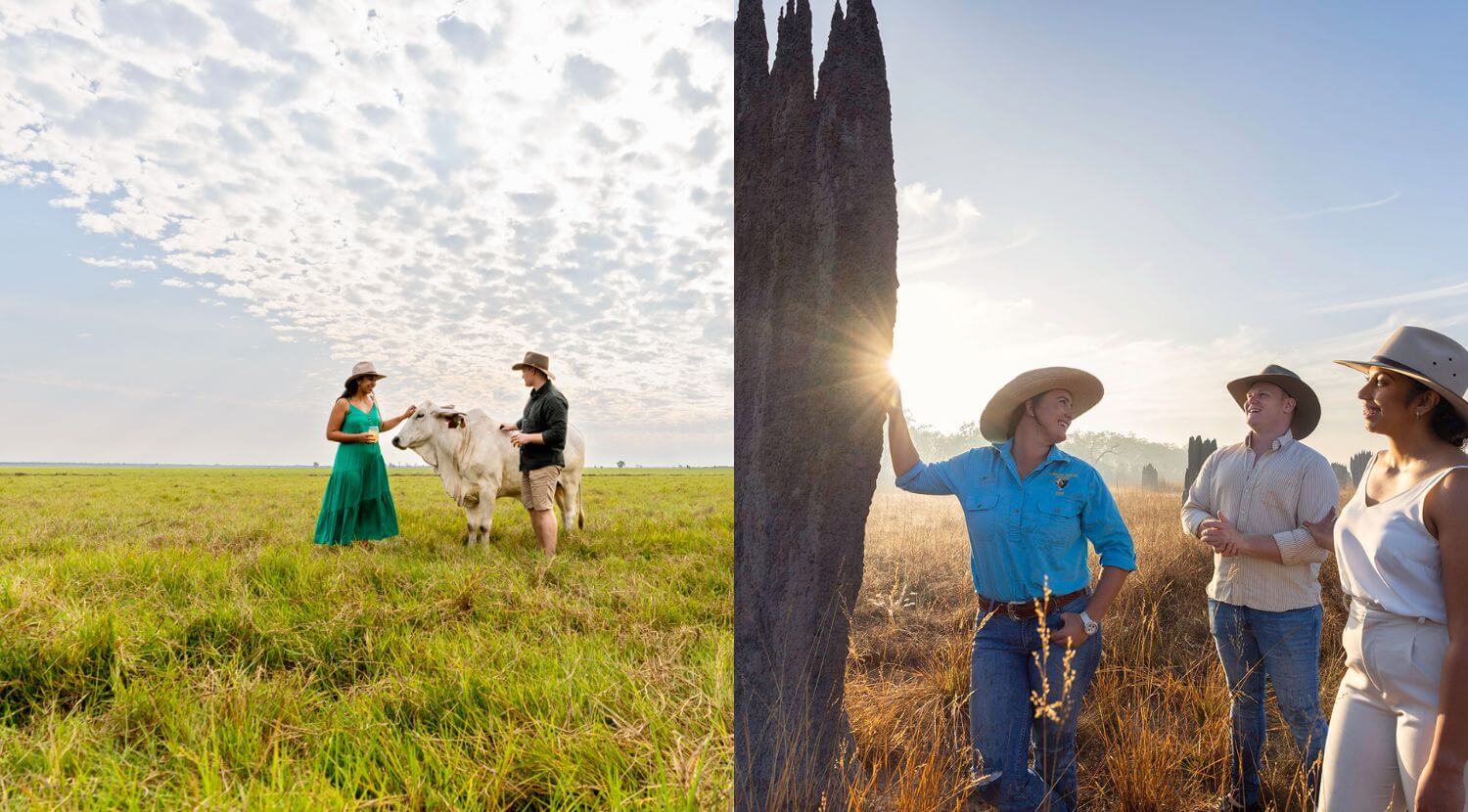 Southern Ocean Lodge - Reopening!

Location:
Kangaroo Island
Dates: 6 December 2023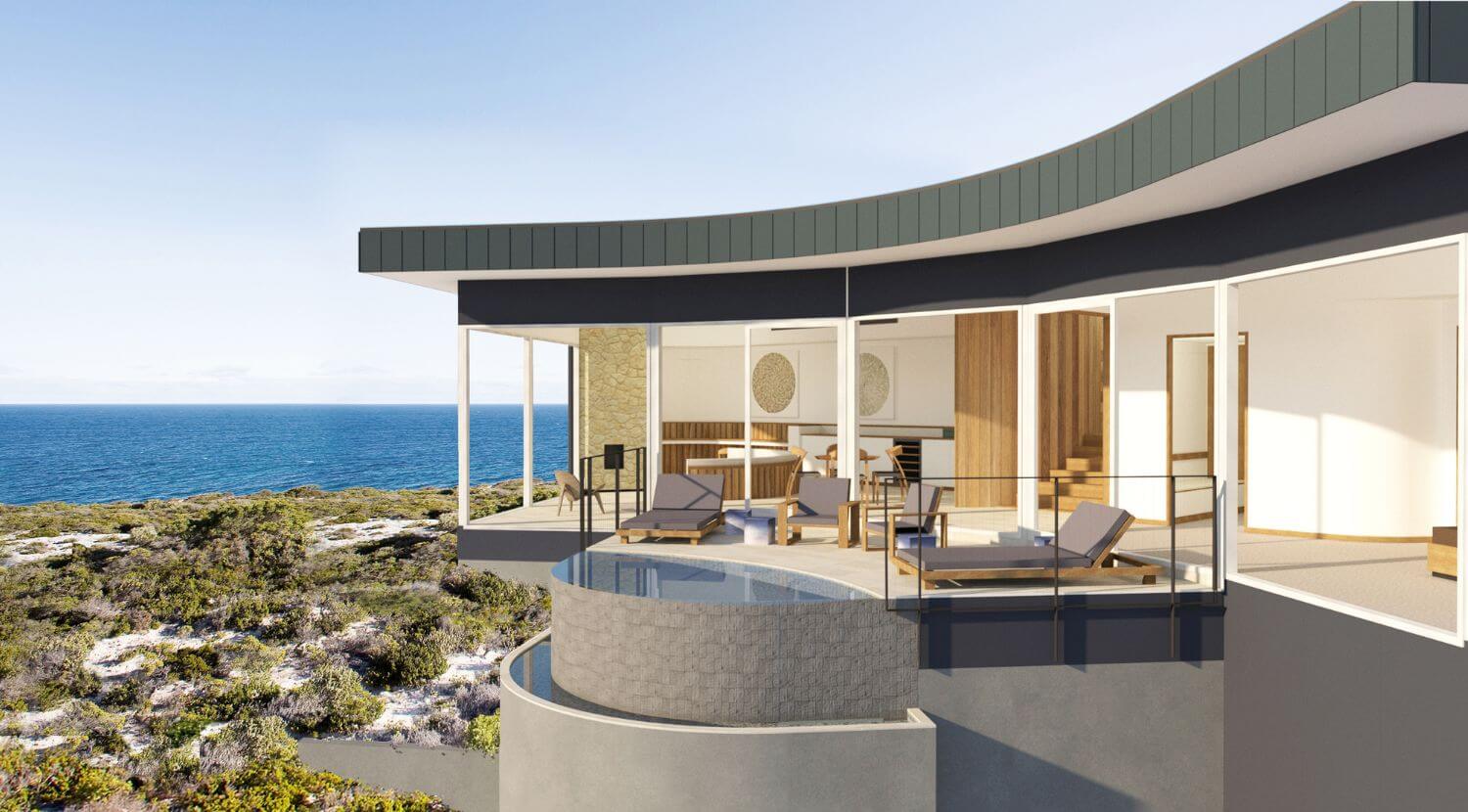 After the devastating bushfires in 2020 the multi-award-winning Southern Ocean Lodge is well underway to reopen its doors December 6th, 2023. Perched high on the cliff top with 360-degree views you'll be mesmerised by the breath-taking views of this wildly diverse landscape.
Surrounded by pristine conservation sanctuaries and national parks, Kangaroo Island is a premium destination for nature-lovers. Take a trip out to Seal Bay Conservation Park and wander among the dunes of Seal Bay, getting up close and personal with Australia's 3rd largest sea lion colony. Finish the evening with a Southern Ocean Lodge signature experience enjoying sundowners with a twilight expedition to witness the kangaroos and wallabies grazing in the setting sun.
Taronga Zoo - Private Tours

Location:
Sydney, New South Wales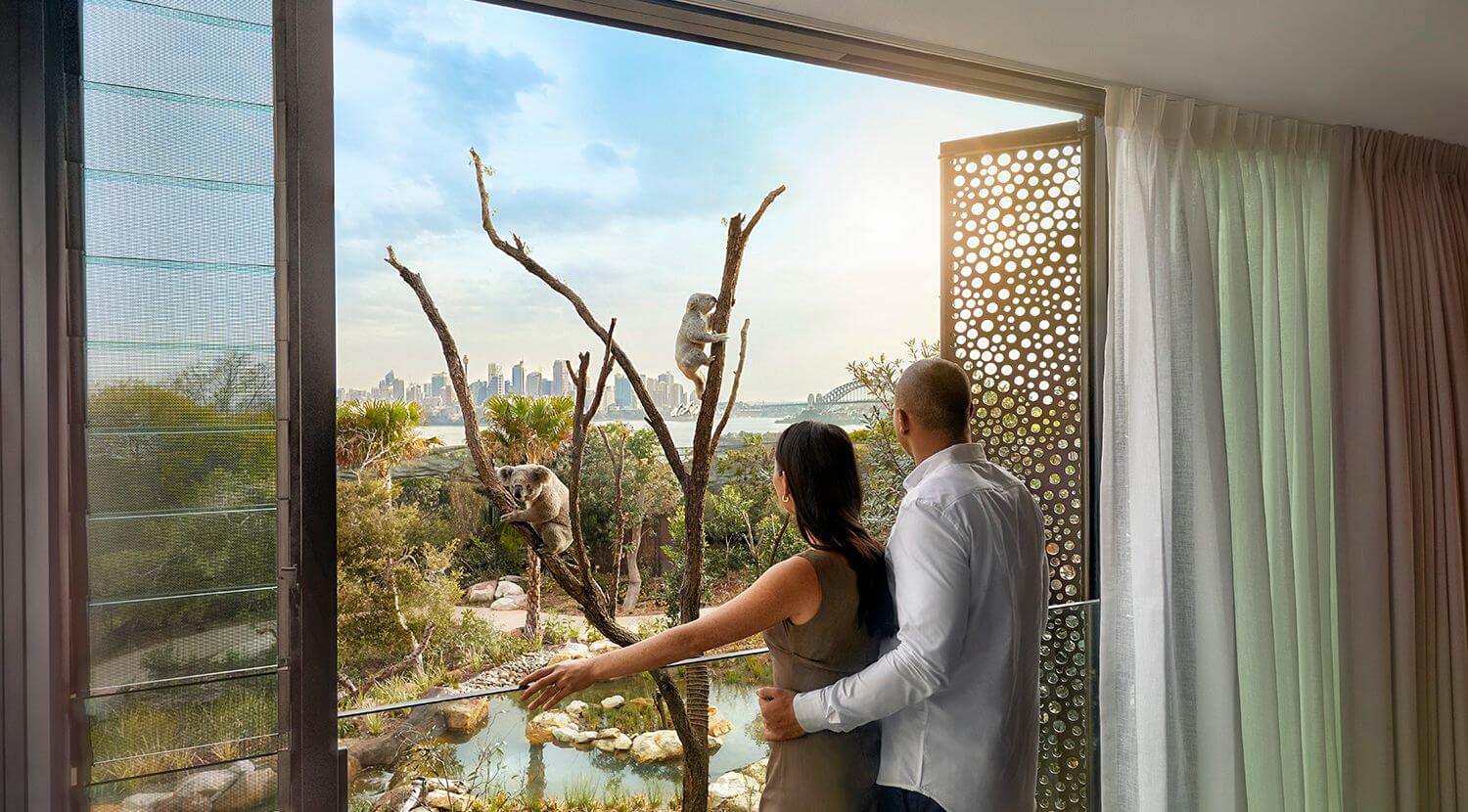 Taronga Zoo's private tours are back with a whole new and interactive Australian enclosure due for final completion mid-May 2023. A must-see day out for any visitor to Australia. Meander your way through the newly designed board walk taking in the kangaroo, wallabies, emu, dingoes and more as you ascend into the treetops among the Koala's lazing dreamily in the Eucalyptus trees. Visit the state-of-the-art and interactive nocturnal house and experience close encounters with a number of animals on your private tour, complete with the infamous view of Sydney Harbour as your backdrop.
Finish your visit with an overnight stay at the award-winning Wildlife Retreat nestled in its own private animal sanctuary within the Zoo's enclosure. Be wowed by more intimate experiences including feeding the resident giraffe, with their incredibly long purple tongues.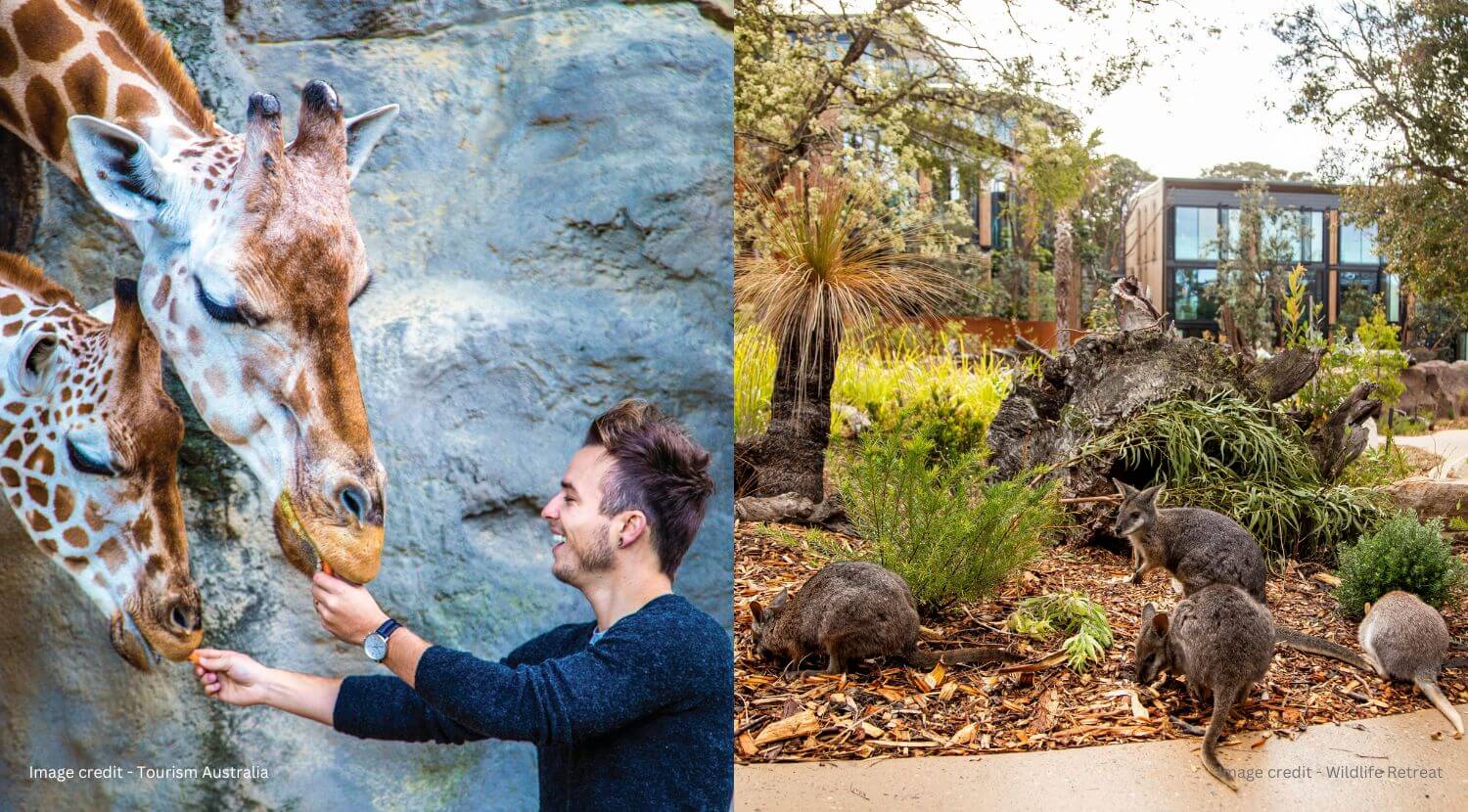 Bucket List Dining Experience in the Rainforest

Location:
The Treehouse Restaurant, The Daintree Rainforest, Queensland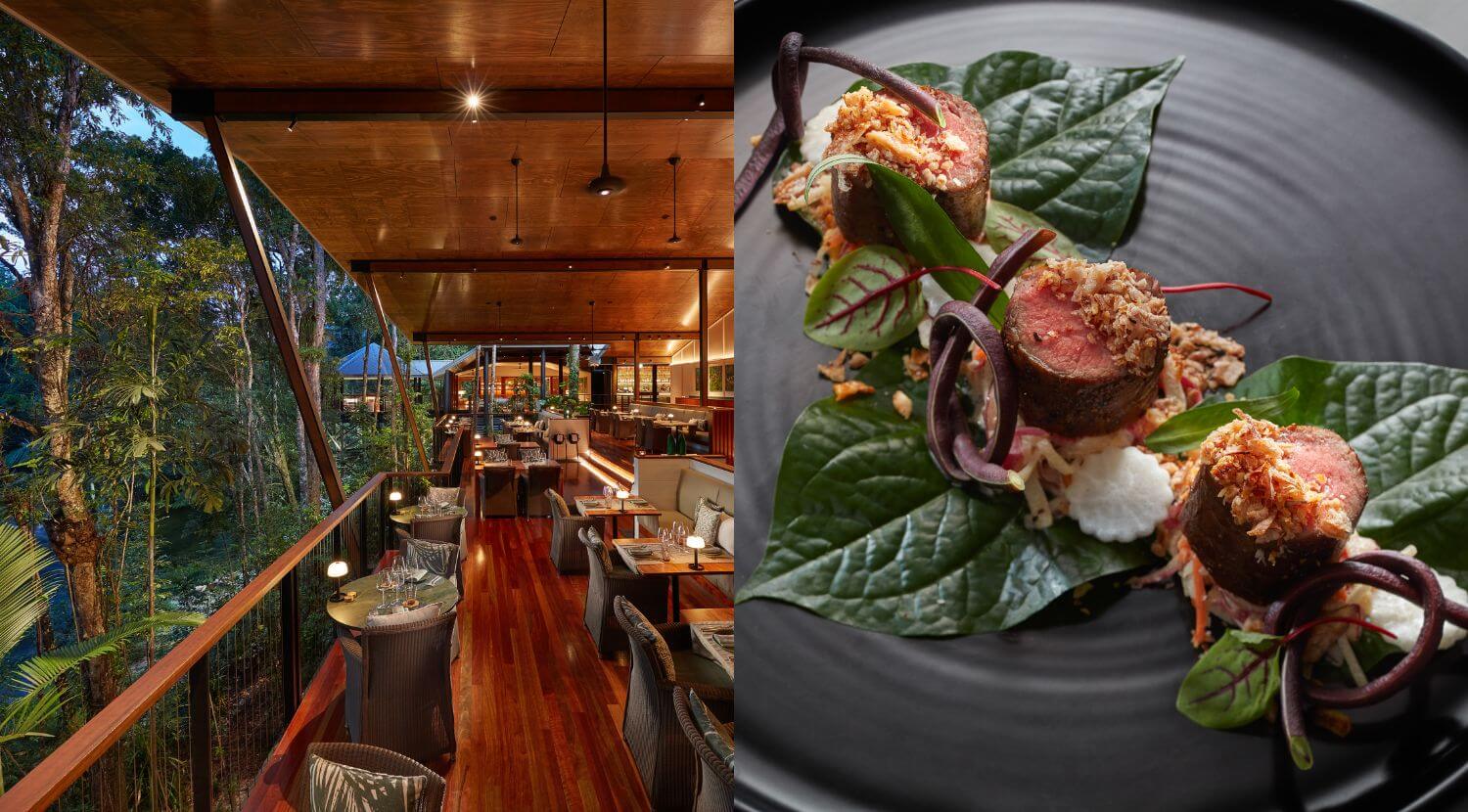 Perched high in a leafy rainforest canopy overlooking the majestic Mossman River is a tropical paradise like no other. The incredible floor to ceiling open-aired layout of The Treehouse Restaurant creates an unforgettable dining experience complete with the soft flowing sounds of the river tumbling below.
Tantalise your taste buds with spectacular creations from renowned chef Mark Godbeer. A contemporary Australian menu inspired by an abundance of fresh produce sourced from the resort's kitchen garden and the surrounding local region.
As the evening draws to a close and the warm candlelight radiates from the tables, extend your rainforest dining experience with a stay at Silky Oaks Lodge in their prestigious Daintree Pavilion. High-end luxury showcasing the rainforest from every vista.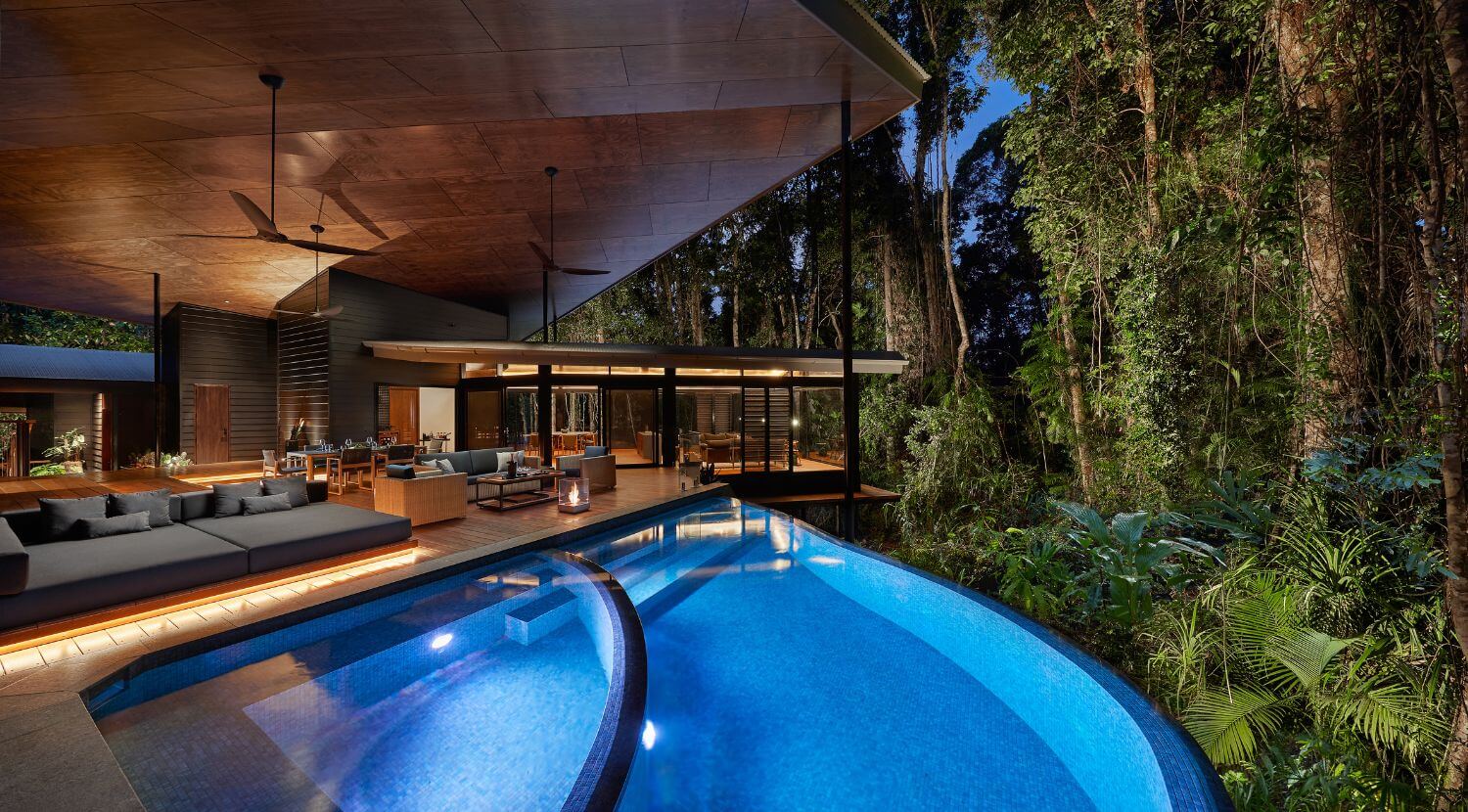 Authentic Aboriginal Deep Country Experience

Location:
Great Ocean Road, Victoria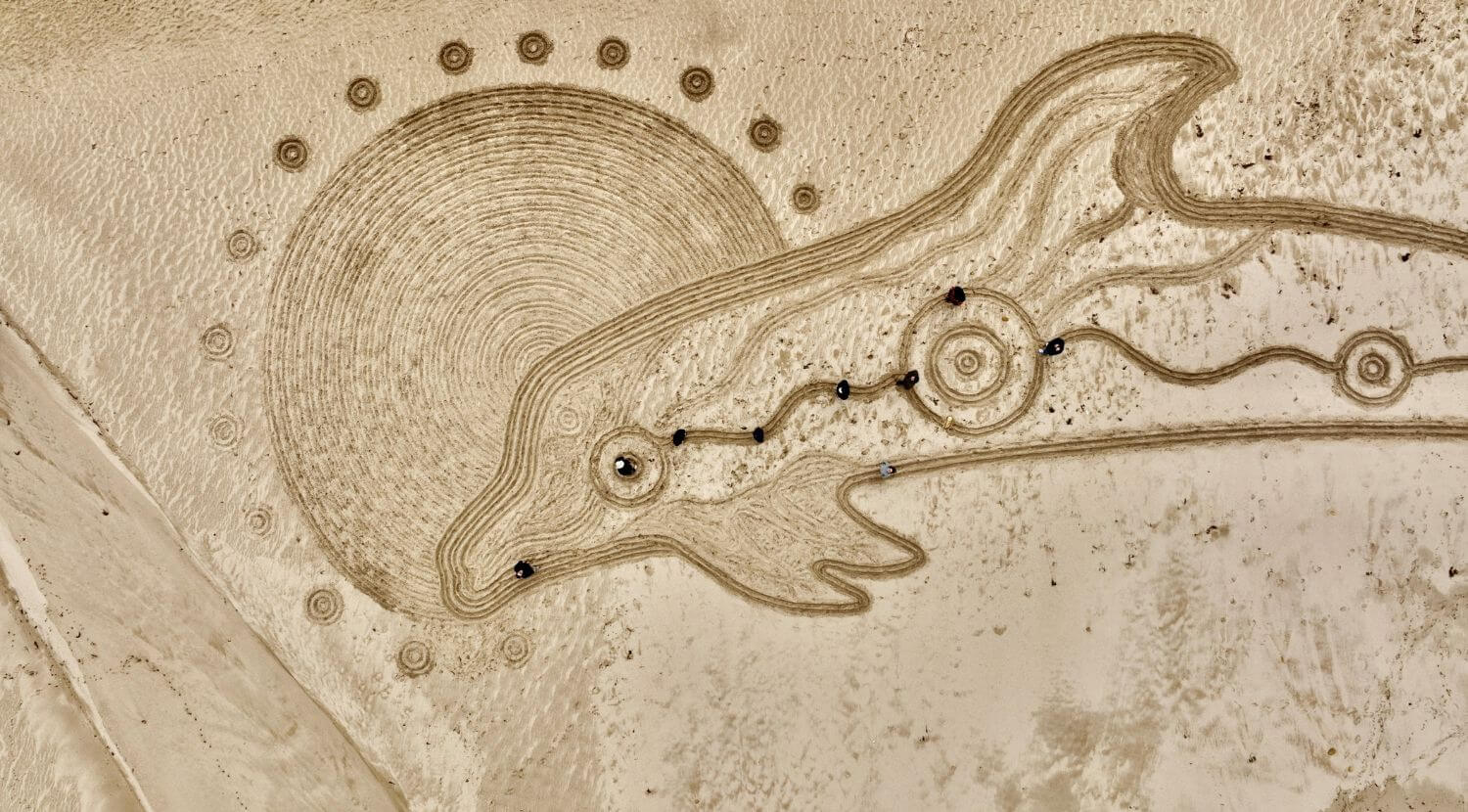 Far removed from the traditional 'tourist' experience, this transforming cultural experience will see you enjoy a bushfood inspired morning tea on the renowned surf coast along the Great Ocean Road as you get to know our local Aboriginal artist. Hear his tales from the earth and sea as he explains some of the typical ways story and dreaming are represented through symbols in different aboriginal art traditions. Work alongside him to create an authentic aboriginal landscape artwork in the sand.
After a scenic drive and some lunch in the infamous town of Torquay, you will be transported to private, local Aboriginal lands and be treated to a traditional 'Welcome to Country' smoke ceremony from the elders of this region. Learn how to throw boomerangs and traditional spears as you listen to the harmonious sounds of the didgeridoo and enjoy a rare dance performance from locals.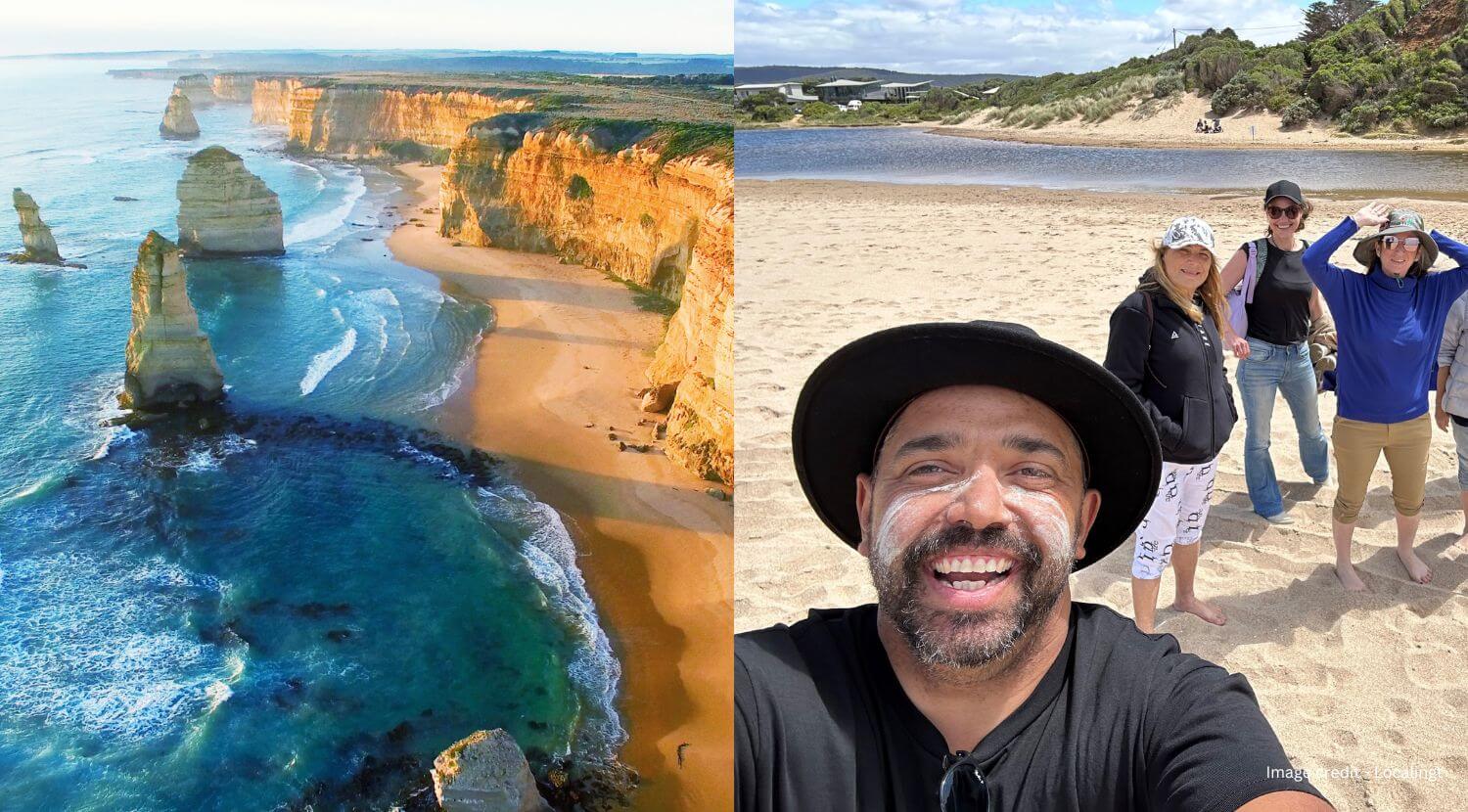 Bay of Fires 4-Day Walk

Location:
Bay of Fires - Tasmania, Australia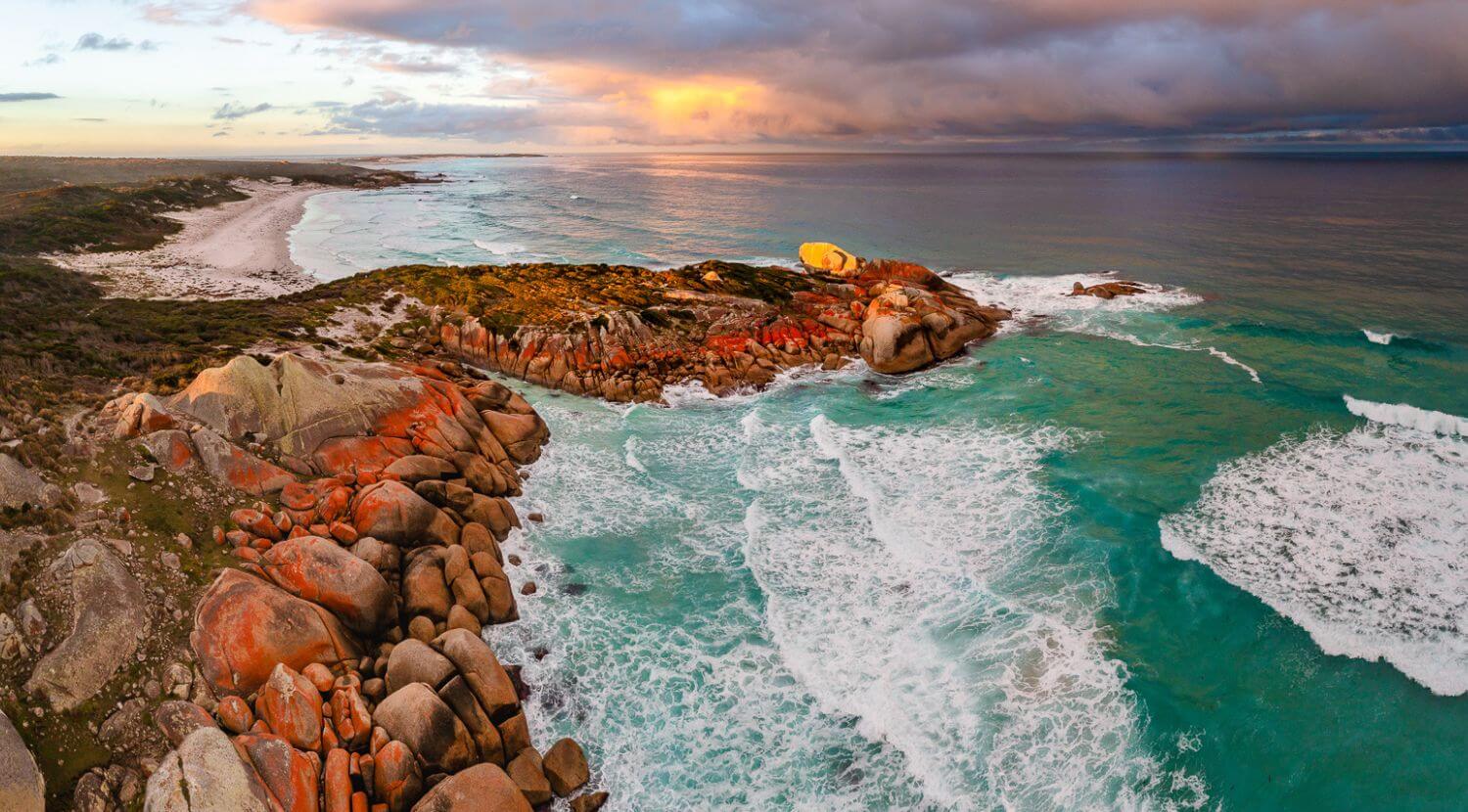 One for the nature and walking enthusiasts. This multi-day spectacular coastal walk covers some of the most stunning and remote stretches of coastline in the world, located along the northeastern tip of Tasmania. The Bay of Fires is famed for its white sandy beaches, vibrant red lichen covered boulders, diverse woodlands and tranquil waterways.

An off-grid easy beach walking experience, rich in culture and stories from the traditional owners and first nations people of the region. Enjoy wild swimming and kayaking opportunities along the way whilst your evenings are spent in various high-end accommodation including the award-winning Bay of Fires Lodge with rejuvenating spa and renowned panoramic bathtub experience. Foot spas, gourmet meals, canapés and delicious local wines are all part of the experience. Departures October to May. This great walk is also available in a 3-day, pack free option for those short on time.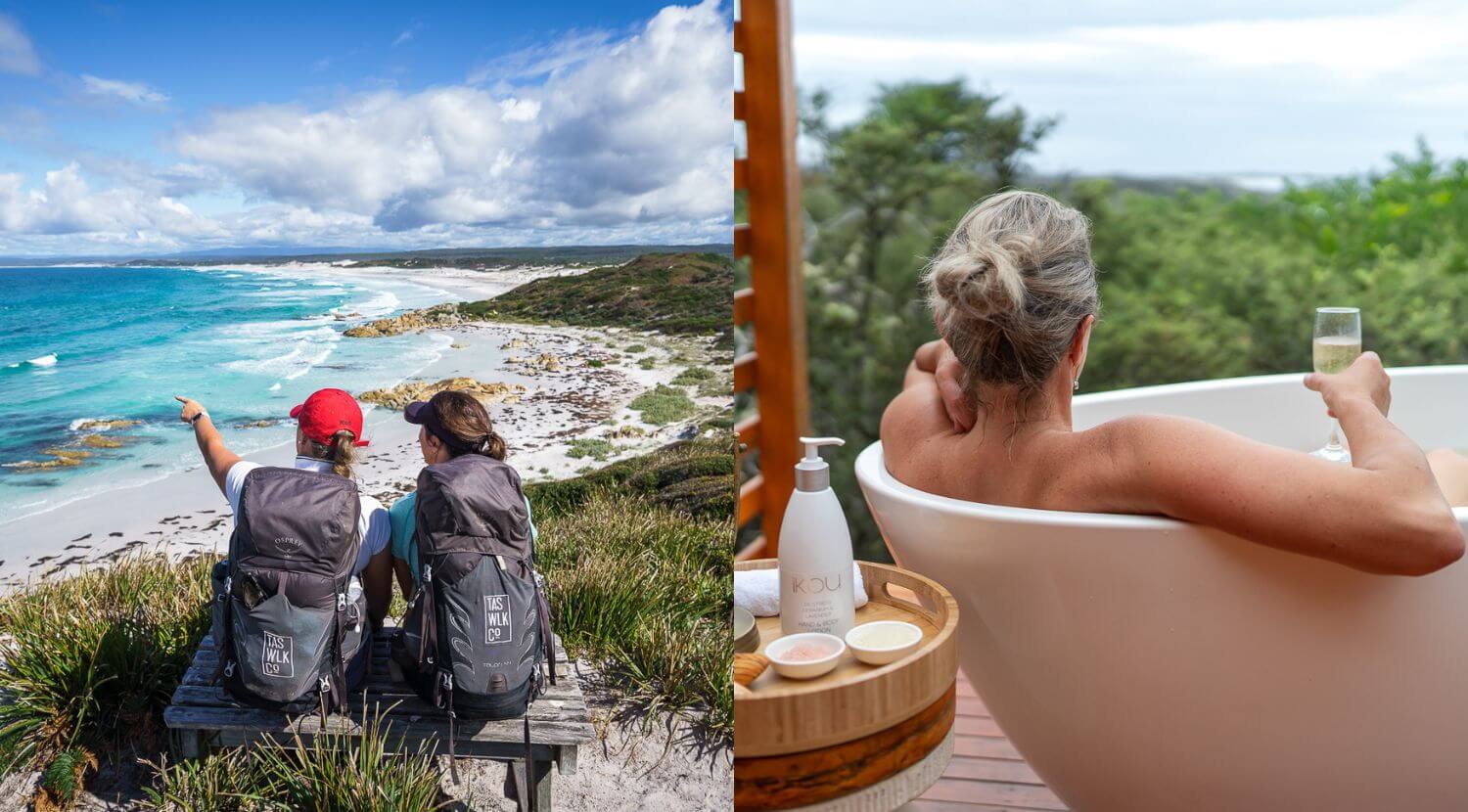 Sculpture by the Sea

Location:
Sydney, New South Wales
Dates: 20 October - 6 November 2023
Witness over 100 sculptures from artists all over the world as you traverse the sandstone cliffs on this iconic, sundrenched, 2km coastal walk in Sydney's Eastern suburbs. Marvel at the unique sculptures that dot the horizon on this spectacular seascape canvas from September through to October. Celebrating its 25th year, Sculpture by the Sea is the world's largest, free-to-the-public outdoor exhibition with $100,000 in prize money on offer. 
Get Back to Nature Experience

Location:
Southern Highlands, NSW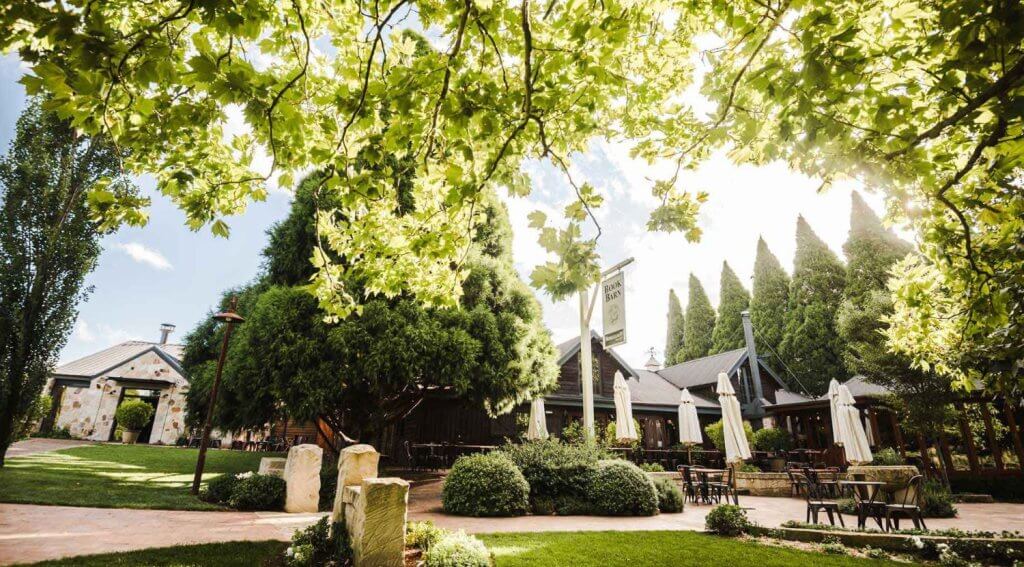 The Southern Highlands are surrounded by national parks with plenty of spectacular hiking trails winding through rainforests and ancient eucalyptus forests, with a multitude of activities to entertain. From thundering waterfalls to picturesque historic towns, antique stores and flourishing gardens, wineries and museums. Our local guide can curate the perfect private tour to suit your interests in this diverse and magical region.
Spend a morning paddling the scenic Shoalhaven River in your custom-built double canoe rig. Indulge your taste buds with wild native canapés and a local award-winning cold-climate wine as you glide through the pristine waters and rugged gorge abundant with birds and wildlife. Enjoy a long lunch at an authentic local winery, take a guided forest walk with local indigenous first nations people in the footsteps of their Ancestors and see Australia through a different lens. Discover many fantastic waterfalls and panoramic views in the surrounding national parks and foodies will enjoy a foraging experience for wild mushrooms and truffles in season.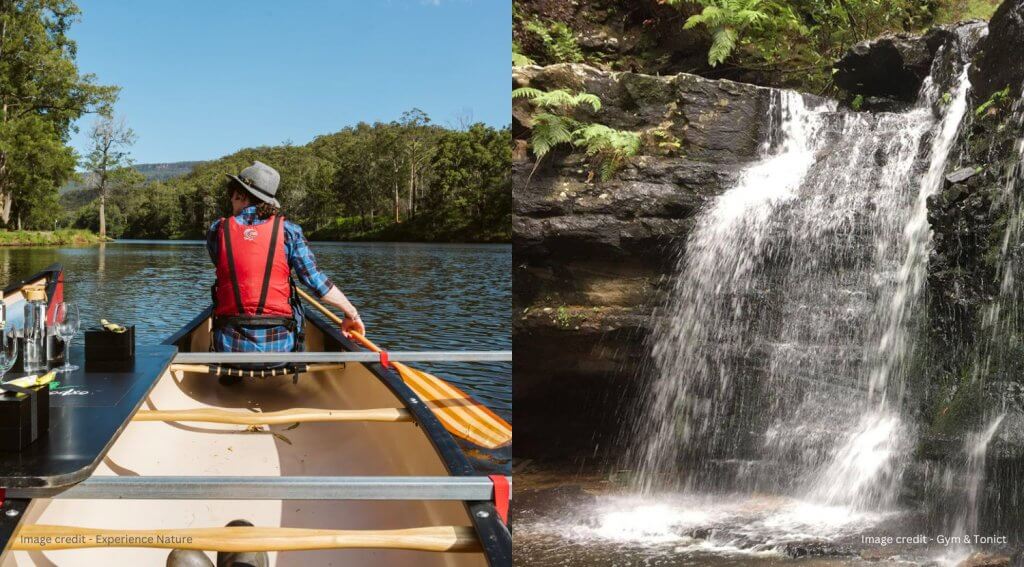 Ready to tick some experiences off your bucket list?

Reach out to our team for more information on any of the featured experiences.
WE ARE AUSTRALIA SPECIALISTS
We've been 

operating 

since 2001 as an DMC (destination management company) helping luxury travel agents from around the globe craft unique, luxury and experiential itineraries for their discerning clients.
WE HAVE DEEP KNOWLEDGE OF ALL THINGS AUSTRALIAN.
Our team has an intimate understanding of Australia and we are constantly travelling throughout the country to improve our knowledge of what's on offer. We hand-pick our suppliers – we test out the guides, the accommodation and the experiences so you can be assured that when we put something in an itinerary there is a good reason for it.
Our creativity. In conjunction with our hand-picked suppliers we aim to create the
un-Googleable! 'Never-had-before, never-to-be-repeated-again' experiences.
We know the intricacies of each region and how best to reveal what makes them special. We draw on a big pool of relationships to create unique experiences.
Our network of contacts around the country is second to none and means we are uniquely well-informed to design an experience of Australia that goes to the heart of the country.
Come to us for extraordinary itineraries.
'Anybody can book accommodation, where we add value is by layering in the magic'.