Immerse yourself in the stone country of awe-inspiring World Heritage Listed Kakadu National Park – one of Australia's greatest strongholds of Aboriginal rock art and culture. The Ultimate Kakadu Experience is the latest addition at Bamurru Plains and is available with a 3 or 4 night stay. After fantastic rain in the Top End, the floodplains of Bamurru are looking incredible, with vivid colours and clouds putting on a show. In addition, the abundance of wildlife that has already returned is a sign for a fabulous season ahead in 2017 so a visit to Kakadu is the icing on the cake.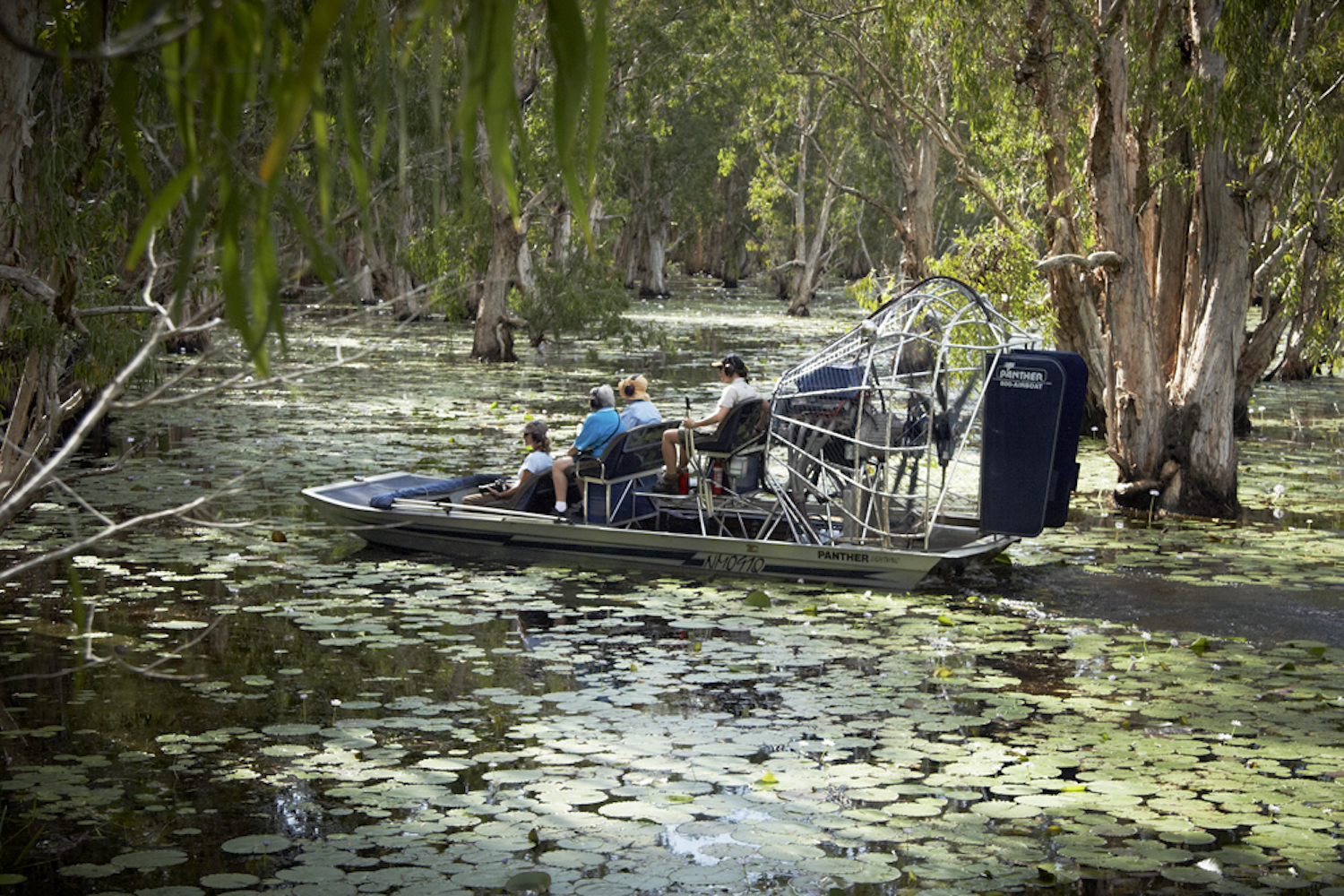 Kakadu covers an amazing 20,000 square-kilometres and is recognised for its incredible natural beauty and also its cultural significance to the Aboriginal people who have inhabited the area for over 50,000 years. Experience ancient rock art, beautiful rocky escarpment country and a diverse ecosystem, with about one third of all Australia's bird species in the park!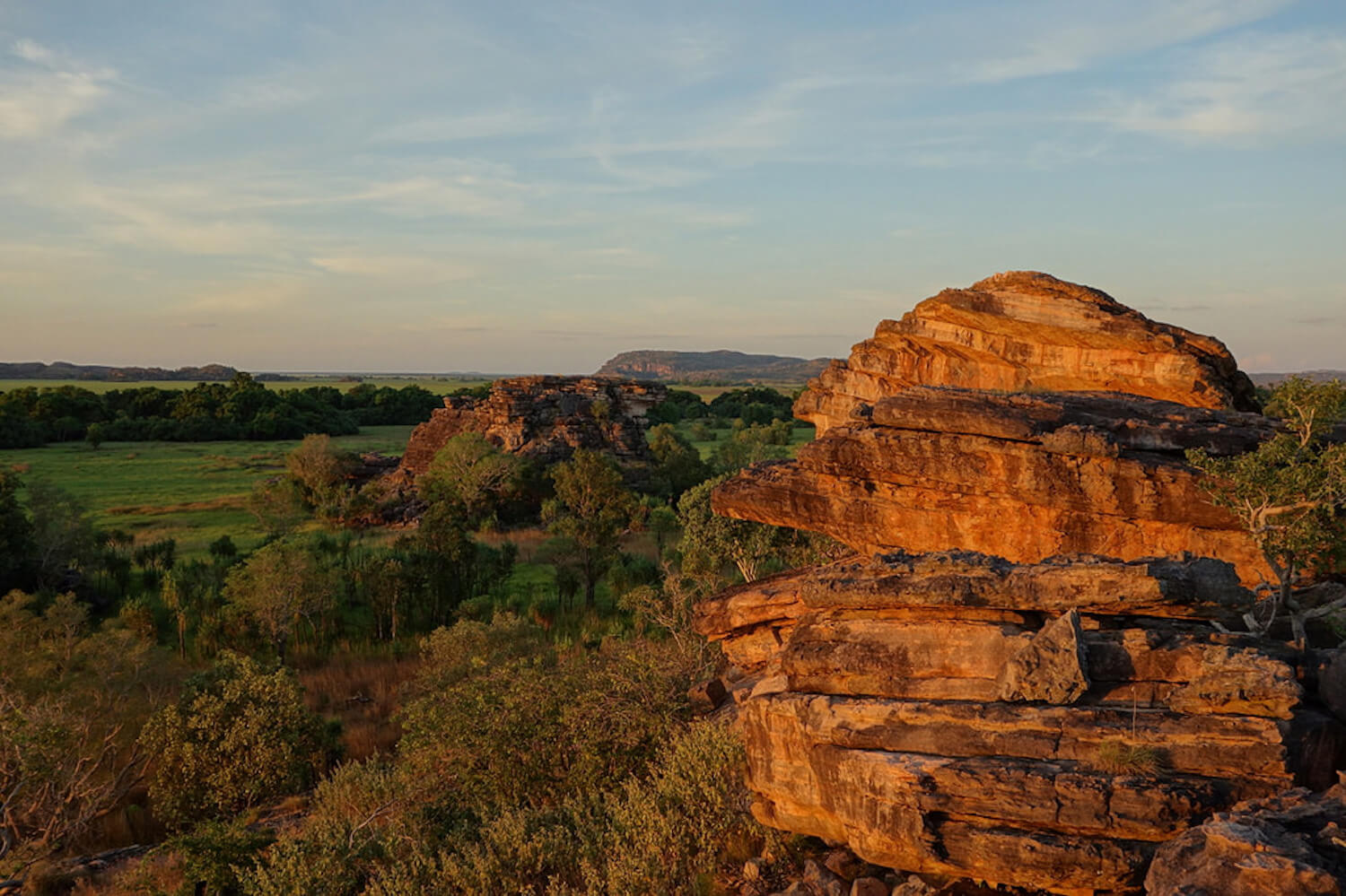 The experience
Just a short hop from Bamurru Plains by light aircraft across the river systems that separate Bamurru Plains from Kakadu brings you to the heart of this country. Rock art galleries reveal stories of Aboriginal people and their ancient culture. Textures of colours, vistas across savannah woodlands and floodplains provide a sense of the spirituality of this ancient landscape.
From rock overhangs and caves at Ubirr Rock (think classic scenes from Crocodile Dundee) to the meandering waters of the East Alligator River that drains from the stone country of Arnhem Land and marks the boundary between Kakadu National Park and Arnhem Land, this day will expose the senses to country that is rich in Aboriginal culture, flora and fauna.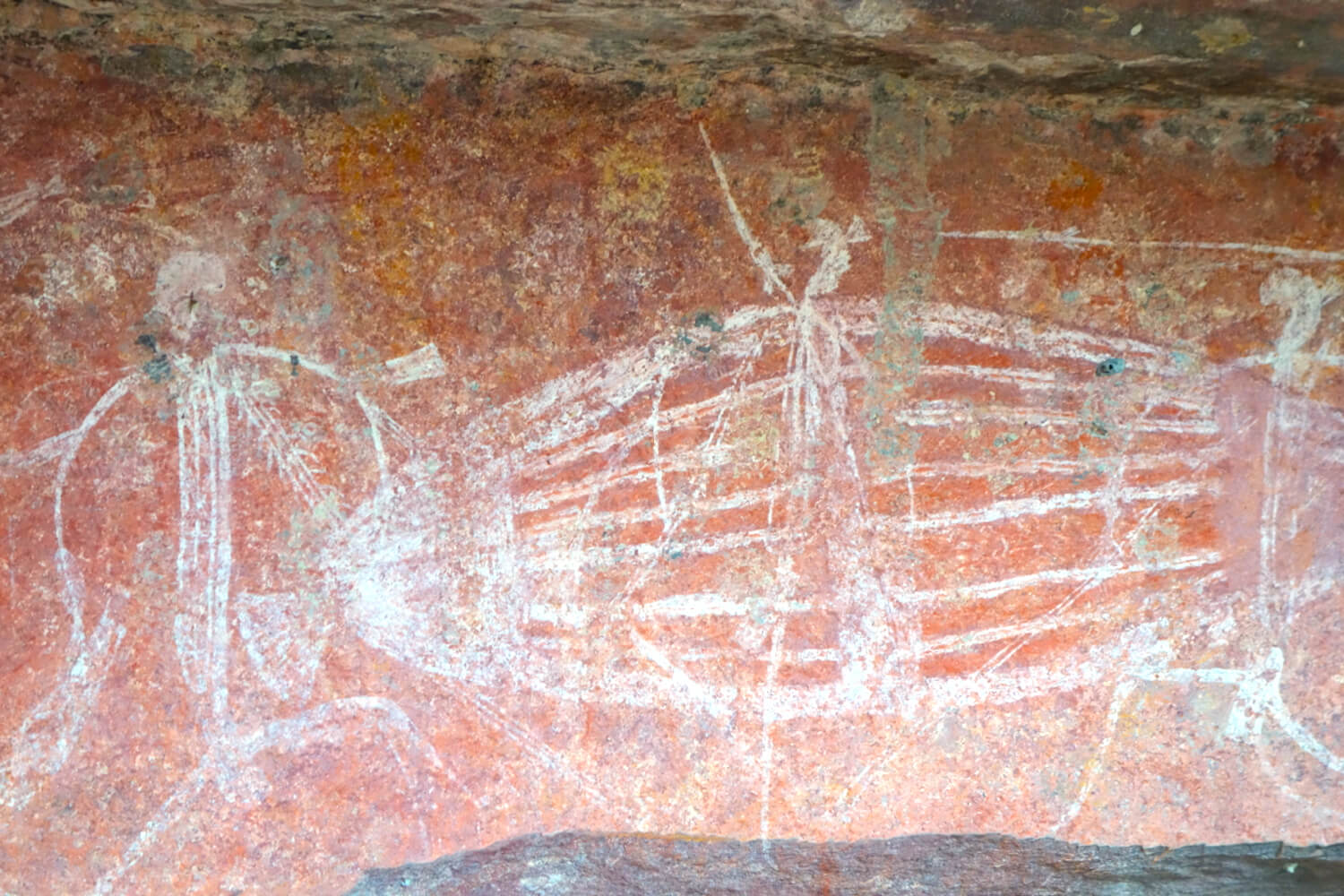 Travelling with Wild Bush Luxury's field guides in our custom built vehicle, your day will include a bush picnic lunch and the chance to spend time with an Aboriginal guide on the waters of the East Alligator River before returning overland, with a stop at the Bowali Visitor Centre, returning in time for sundowner drinks, canapes and the comfort of the safari lodge as the sun sets over Bamurru Plains.
Your Kakadu Day Trip is available to be booked as a shared excursion with other Bamurru Plains guests on a Tuesday or Friday or a private option on all other days of the week.