The Sydney Harbour BridgeClimb is one of Sydney's must-dos. Head up the iconic 'coat hanger' for stunning 360 degree views as far as the eye can see and the thrill of watching Sydney's traffic zoom by far beneath your feet. You can climb from dawn to dusk and far into the night depending on whether you're an early-bird or night owl and you can do it in private or join a group – whatever takes your fancy.
Services for high-profile clients
BridgeClimb has hosted many high-profile clients and climbs can be tailor-made to meet their needs. There are private changing rooms and toilets, a VIP car entry plus pre and post climb enhancements..…think helicopter fly-overs, sky-writing, fireworks, canapés at the summit, karaoke, yoga, musicians, and the list goes on!
The experience is a bucket-list item for good reason, but if the idea of the usual Sydney Harbour BridgeClimb, isn't exciting enough by itself, then allow us to bedazzle it for you with some novel ideas.
Have a disco party!
Dance the night away (almost) amongst the clouds. With the tunes pumping and a disco dance floor, it doesn't get much more fun!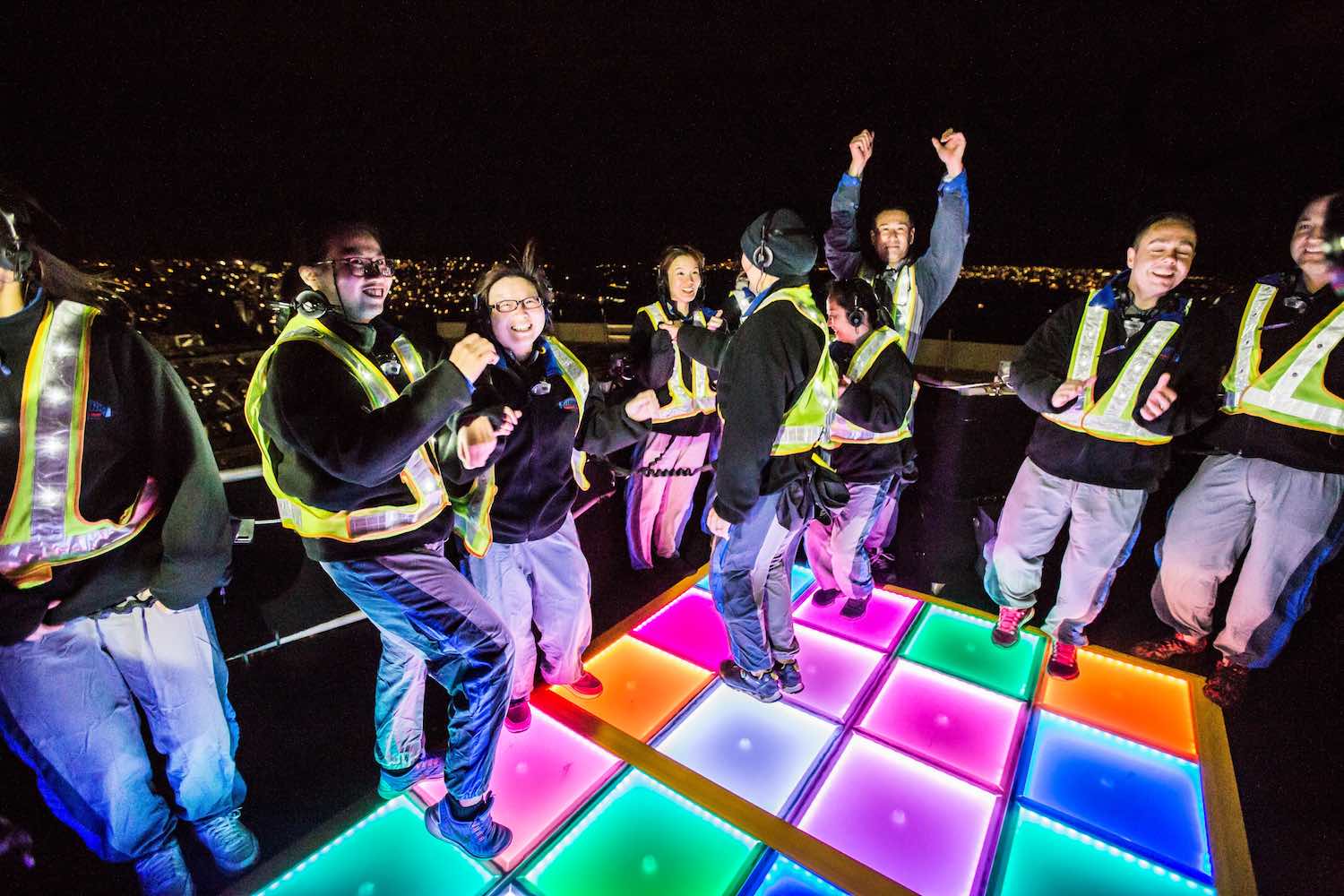 Get hitched!
While bridge-top proposals are nothing new, they are still incredibly romantic – especially at sunrise or sunset, and especially if it's an unexpected surprise. Already engaged? Then why-not consider getting hitched 134 metres above the sea. Whilst you might need to forgo the white dress and tux, there's nothing to stop you getting married.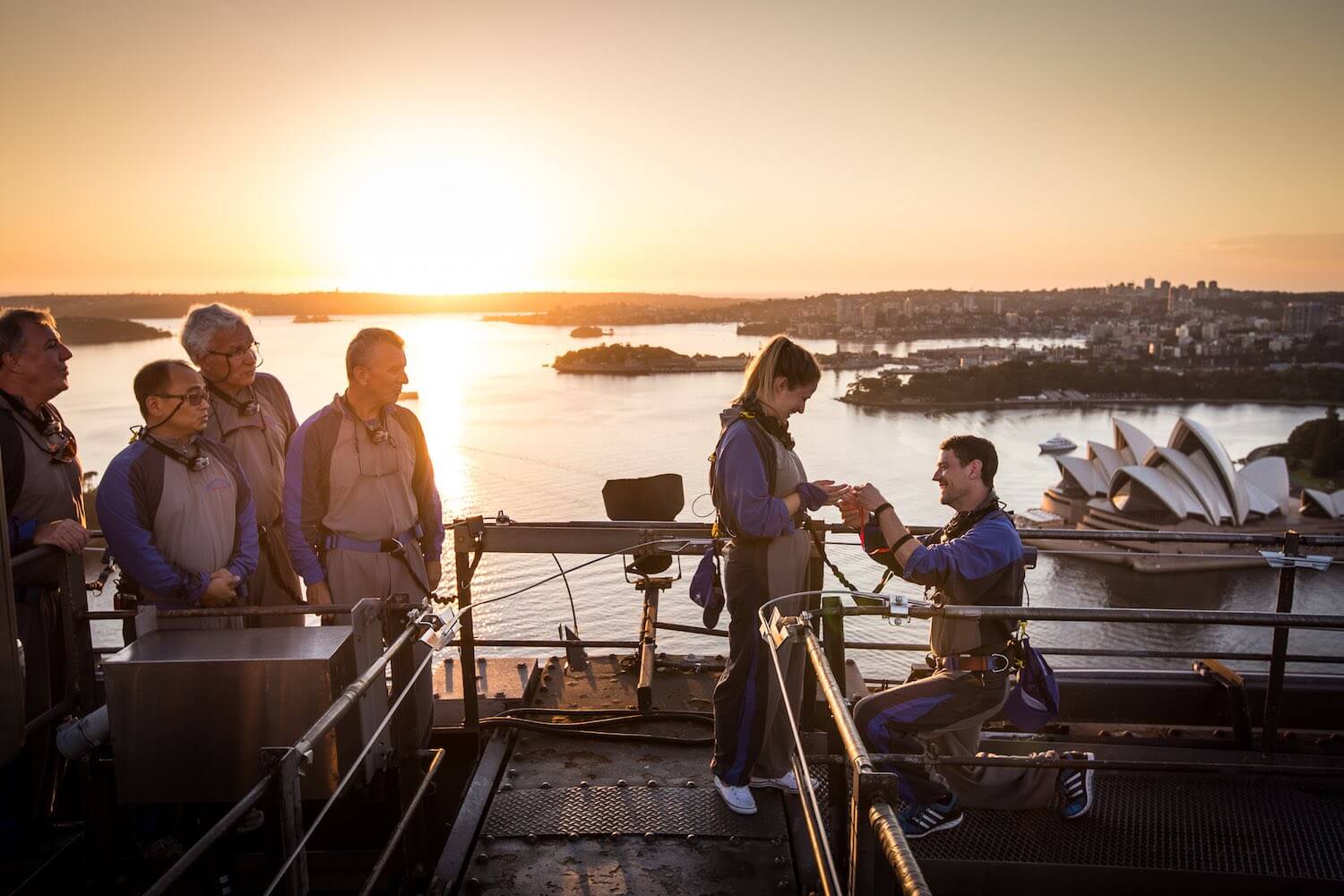 Make a meal of it
If dining in the sky is something you'd like to try then we can arrange for a celebrity chef to whip up a dish.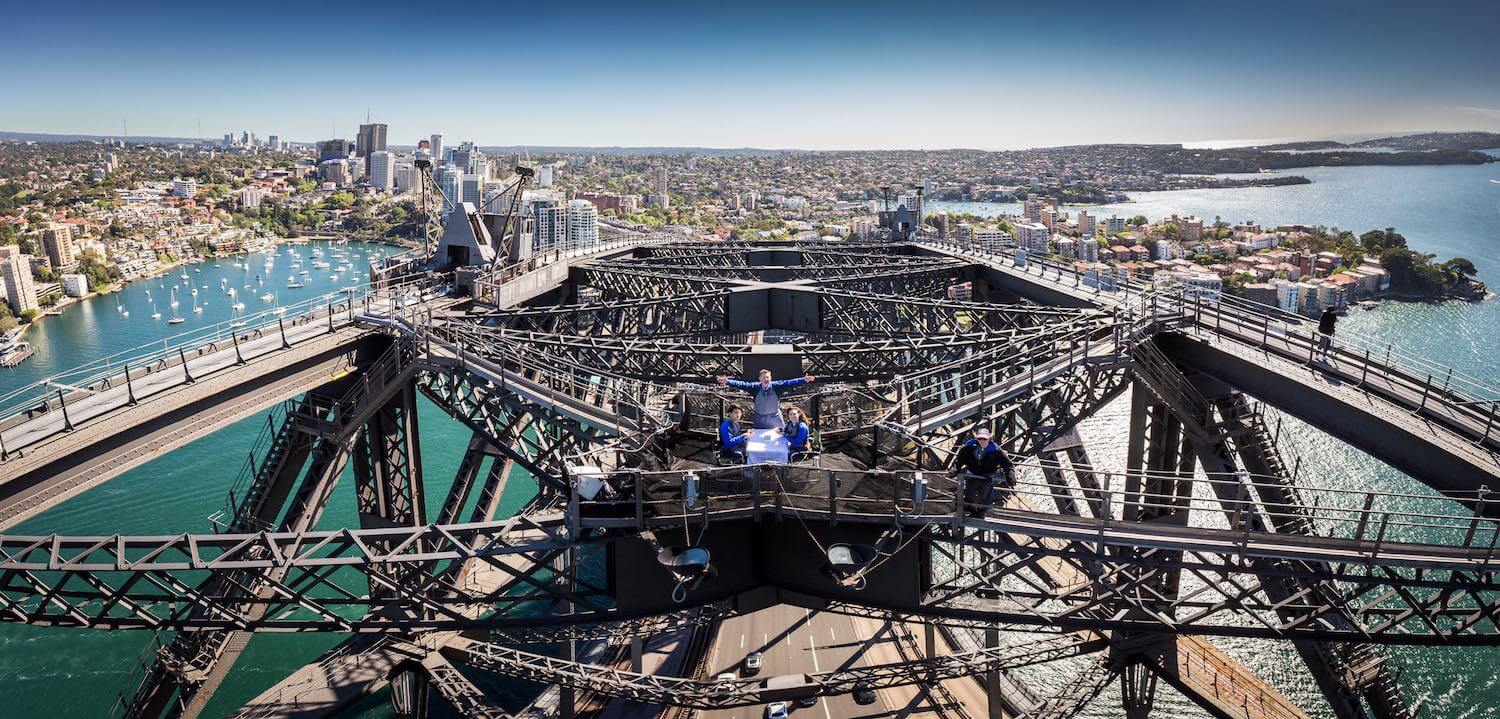 Host a children's party
Lucky kids can experience a special kind of birthday party with themed celebrations.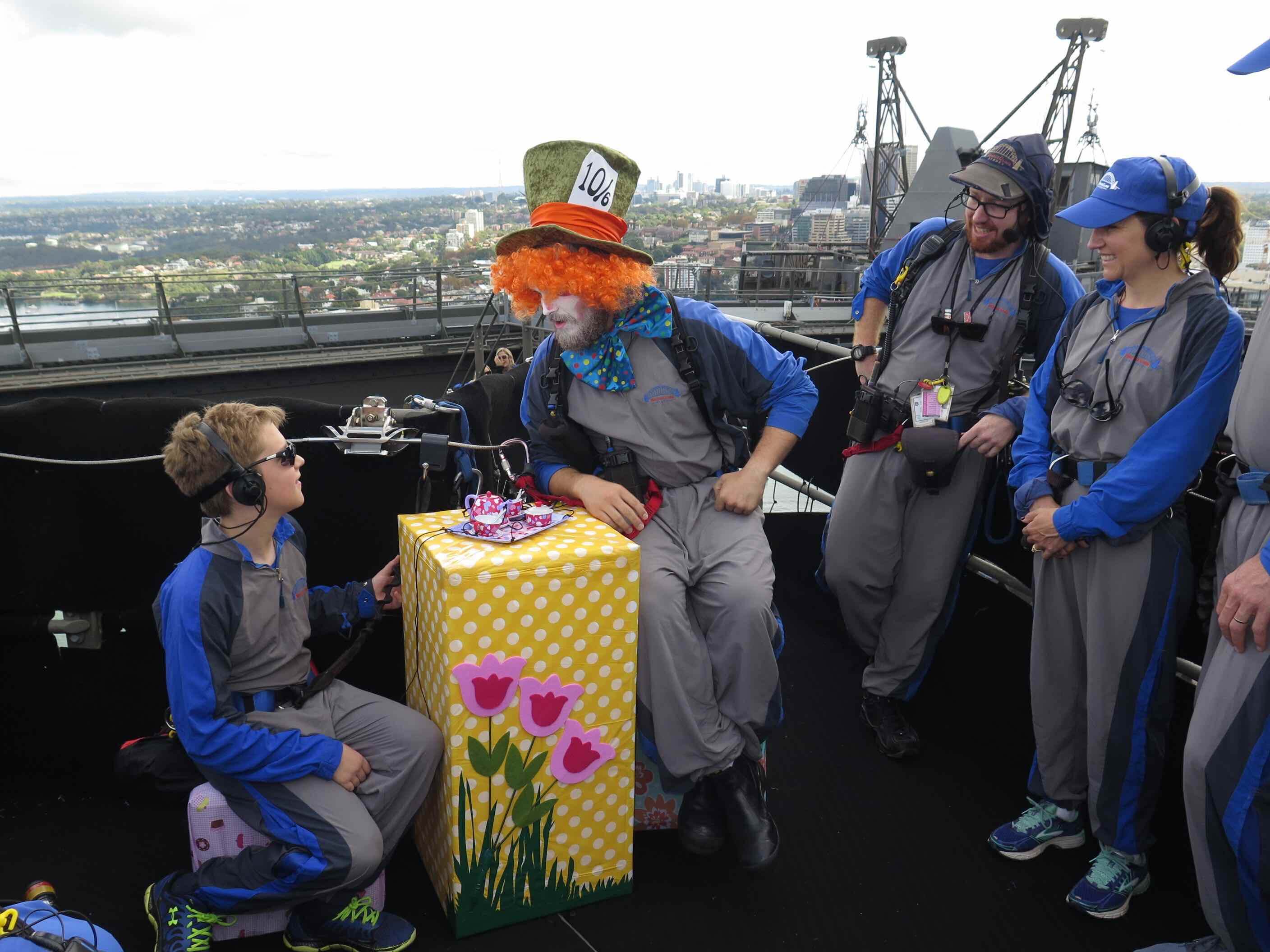 Find your inner yogi
Salute to the sun from on top of the world with a a sunrise session of yoga from atop the bridge.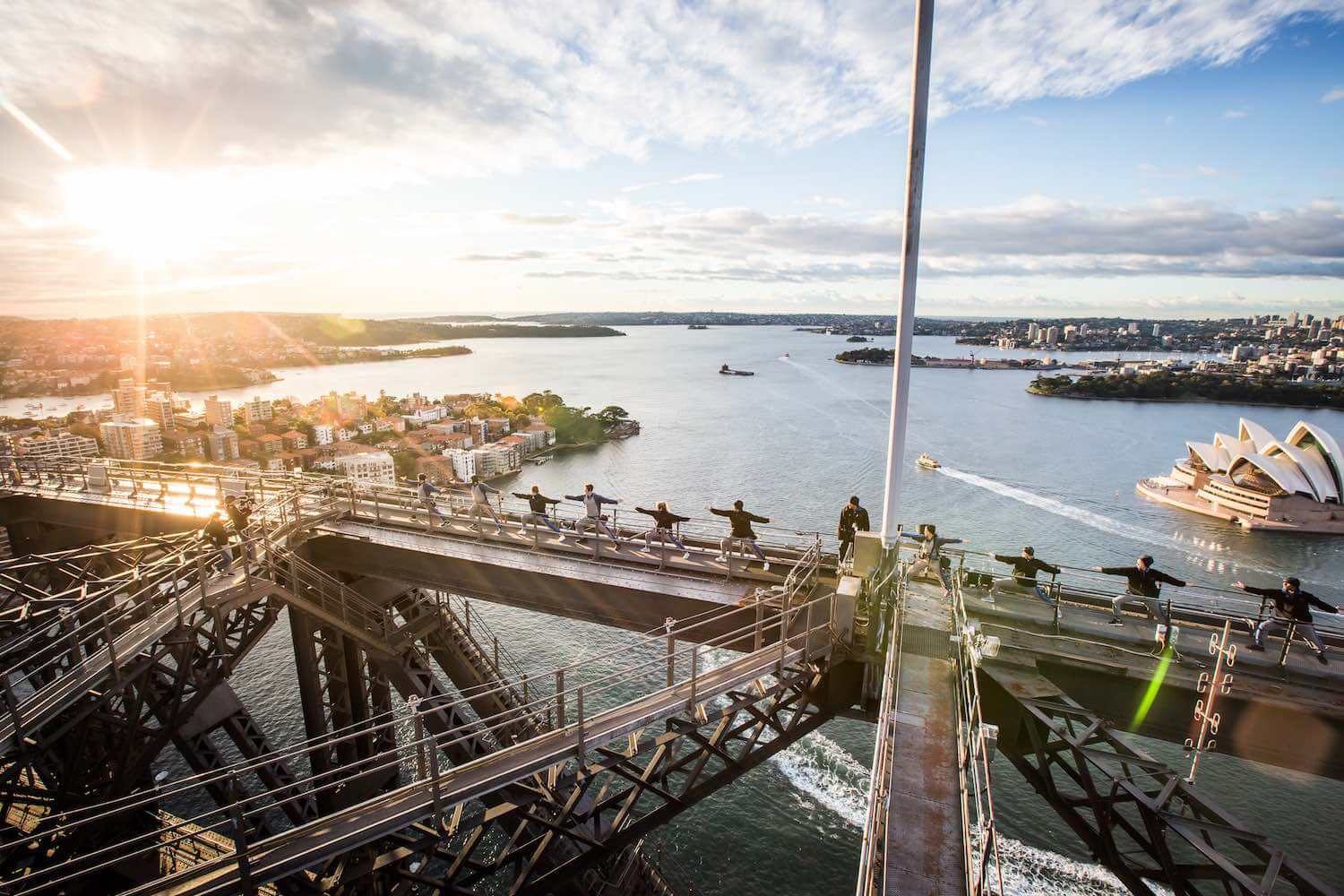 To discuss unique ideas for your BridgeClimb please contact us.