Surely one of the world's greatest collection of interactive marine encounters, this itinerary combines swimming with Humpback Whales outside of Exmouth, cage diving with the ocean's most formidable predator, the Great White Shark, swimming with Australian Sea-lions off the Eyre Peninsula, diving and snorkelling with Manta Rays, turtles, reef sharks and countless tropical fish off Lady Elliot Island on the Great Barrier Reef and witnessing the amazing migration of Humpback Whales off Australia's largest city of Sydney. Aside from these incredible marine encounters, these regions provide abundant opportunities for birdwatchers to spot seabirds.
Minimum Suggested Nights: 16 nights, plus a couple of extra nights in Exmouth if desired.
Suggested month: August
Sydney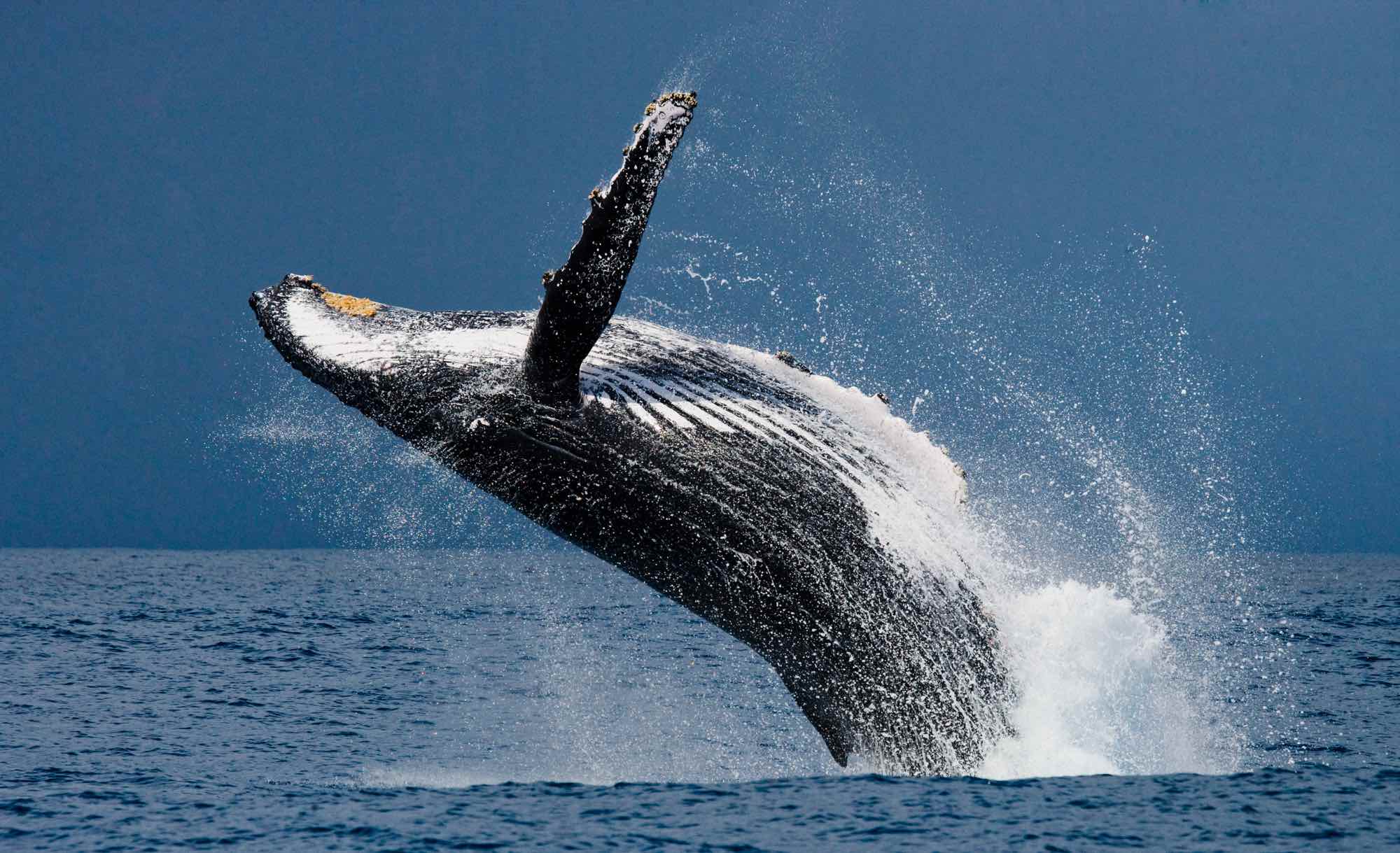 Departing from one of the world's most beautiful harbours, board a luxury cruiser led by an experienced guide and crew, to encounter one of the greatest natural migrations in the world. Known for their spectacular acrobatic abilities, seeing Humpback Whales launch out of the ocean with sheer energy is awe-inspiring.
Guides will share key insights on the whales' behaviour and on many occasions, these majestic and curious creatures will interact with the boat. Combined with Sydney's stunning coastal backdrop, this cruise is a truly unforgettable experience. Other marine species that may be encountered include Bottlenose Dolphins, Minke Whales and pelagic seabirds including a wide variety of Albatrosses.
Seasonal highlights
Winter: Jun-Aug – Birds
Peak season for viewing albatrosses, petrels and prions. Black-browed, Campbell, Shy, Indian Yellow-nosed, Buller's, Gibson's, Grey-headed and Wandering Albatrosses are sighting possibilities. Fairy Prions congregate, Providence, Wilson's Cape, Northern Giant, Southern Giant Petrels, Brown Skuas, Australasian Gannets, Crested Terns.
Winter: Jun-Aug – Marine Mammals
Humpback Whales head north to give birth and mate in the waters of the Coral Sea, providing plenty of sightings close to shore, Southern Right Whale will occasionally move along the coastline seeking places to mate and shelter with their newborn calves.

Lady Elliot Island, Great Barrier Reef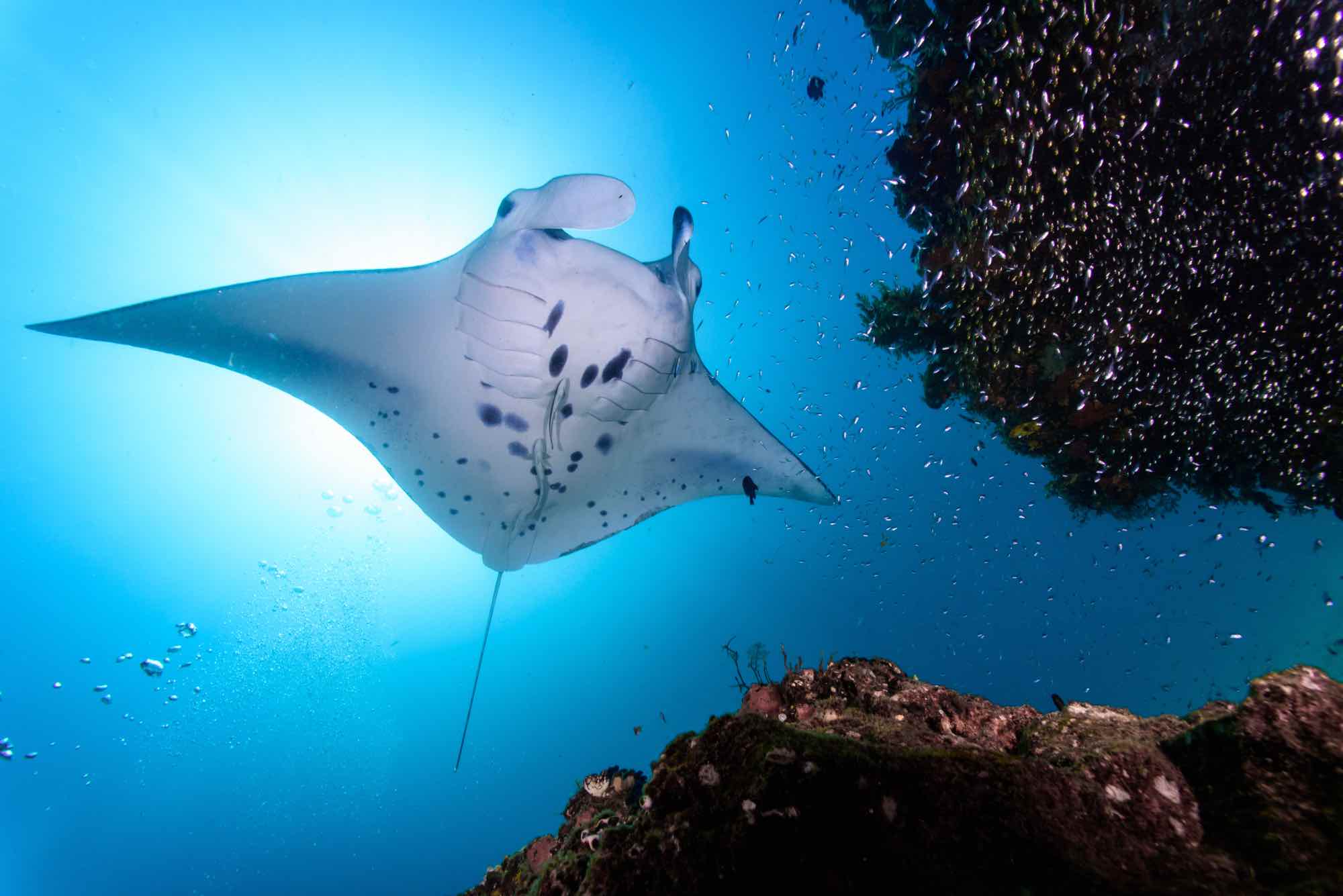 Located within a highly protected 'Green Zone' of the Great Barrier Reef Marine National Park, the waters surrounding Lady Elliot provide a sanctuary for over 1,200 species, with outstanding water clarity perfect for admire the healthy coral reef, abundance of turtles, Manta Rays, reef sharks and a vast array of tropical fish.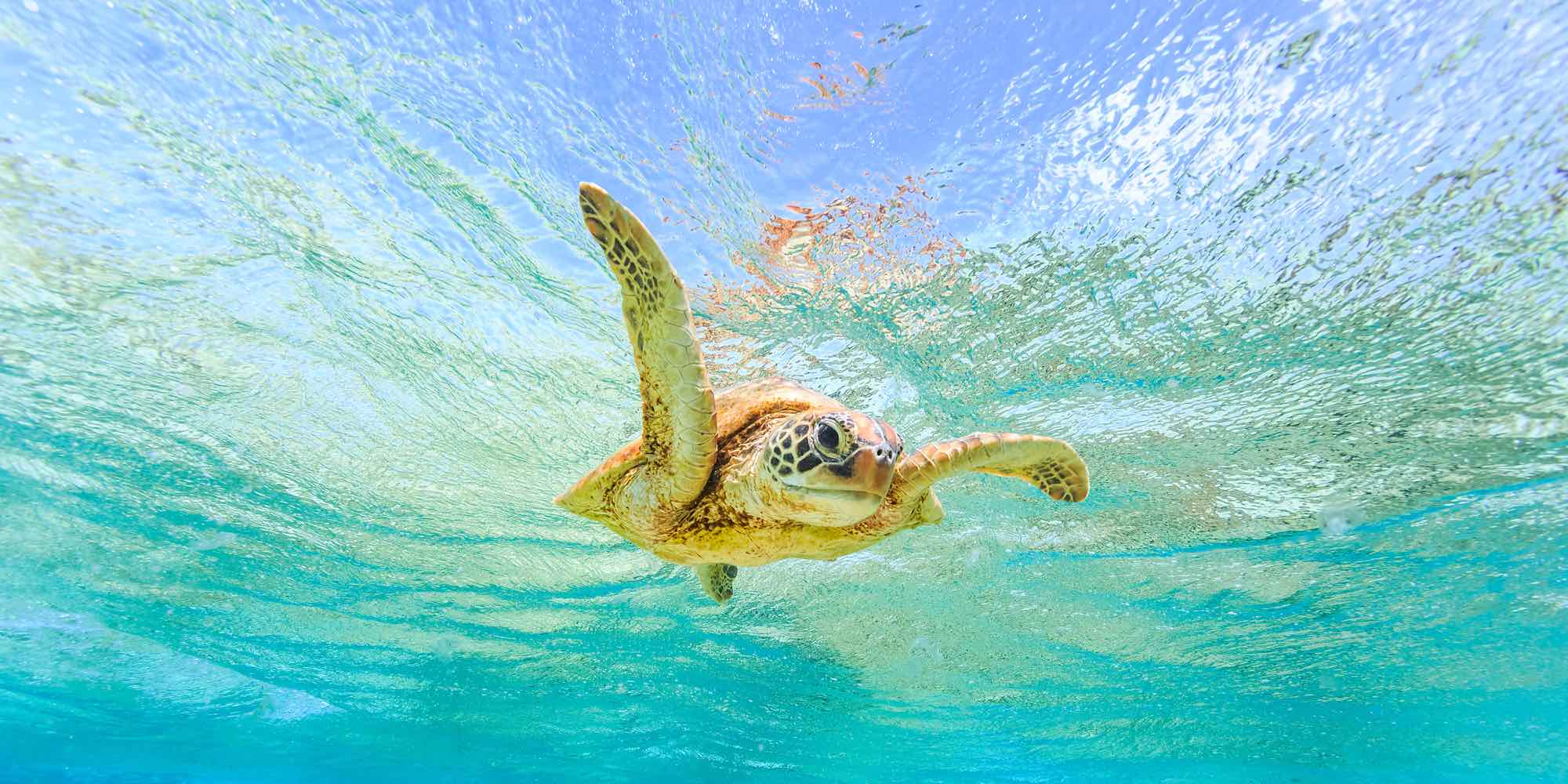 In season guests can also encounter birds nesting, turtle hatchlings or migrating Humpback Whales. Staying at the Lady Elliot Island Eco Resort, this package offers guests the opportunity to enjoy a myriad activities to learn more about the Island and its unique history, flora, fauna and incredible marine life. This slice of paradise provides an environment that inspires a diversity of exciting daily nature based activities including reef walks, bird watching tours, snorkel safaris, night tours and scuba diving.
Seasonal highlights
Winter: Jun-Aug – Fish & Marine Invertebrates
Seasonal Highlights: Peak season for seeing Manta Rays. Bull Rays, Cowtail Stingrays and White-spotted Guitarfish, Spotted Eagle Ray and Blue-spotted Fantail Ray, Damselfish, Wrasses & Parrotfish, Surgeonfish, Angelfish, Groupers, Blacktip and Whitetip Reef Sharks, Leopard Sharks, Wobbegongs.
Winter: Jun-Aug – Birds
Black Noddies, Crested, Sooted Terns, Silver Gulls, Lesser Frigatebirds and Great Frigatebirds, Brown Footed Boobies, White-bellied Sea-Eagle, Capricorn Silvereyes, Buff-banded Rails, Tawny Grassbirds, Black-faced Cuckoo Shrikes and the Golden-headed Cisticolas.
Winter: Jun-Aug – Reptiles & Amphibians
Green Turtles, Loggerhead Turtles and critically endangered Hawksbill Turtles.
Port Lincoln, South Australia
This four day adventures combines the best terrestrial and marine protected areas across the region including Lincoln National Park, Coffin Bay National Park, Neptune Islands Conservation Park and Mount Dutton Bay Conservation Park. Being one of the only places to swim with wild Sea-Lions, visitors will be mesmerised by the agility, curiosity and playful interaction from these 'puppy dogs of the sea'.
On shore, there is an abundance of seabirds, shorebirds, songbirds, parrots (including the beautiful Port Lincoln Parrot) and raptors including Osprey and White-bellied Sea Eagles, with Western Grey Kangaroos, Emus, Koalas and Rosenberg's Goannas a delight for visitors.
For an adrenaline rush, guests will venture out to the Neptune Islands to try and observe the Great White Shark via a cage or 360 degree underwater viewing pod, using a bait and berley free approach to witness the ocean's most formidable predator.
Seasonal Highlights
Winter: Jun-Aug – Fish & Marine Invertebrates
Peak viewing for large Great White Shark females that feast upon the plentiful Long-nosed Fur Seals.
Winter: Jun-Aug – Birds
Nesting season for waterbirds. Black Swans, Grey Teal Ducks, Chestnut Teal Ducks, Pink Eared Ducks, Musk Ducks, Black Winged Stilts, Banded Plovers and Cape Barren Geese at Big Swamp wetlands. Osprey, White-bellied Sea Eagle breeding, Caspian Terns, Hooded Plovers, Red Capped Plovers, Red Necked Stints, Golden Whistlers, Masked Lapwings, Emus and Wedge-tailed Eagles.
Ningaloo Reef, Western Australia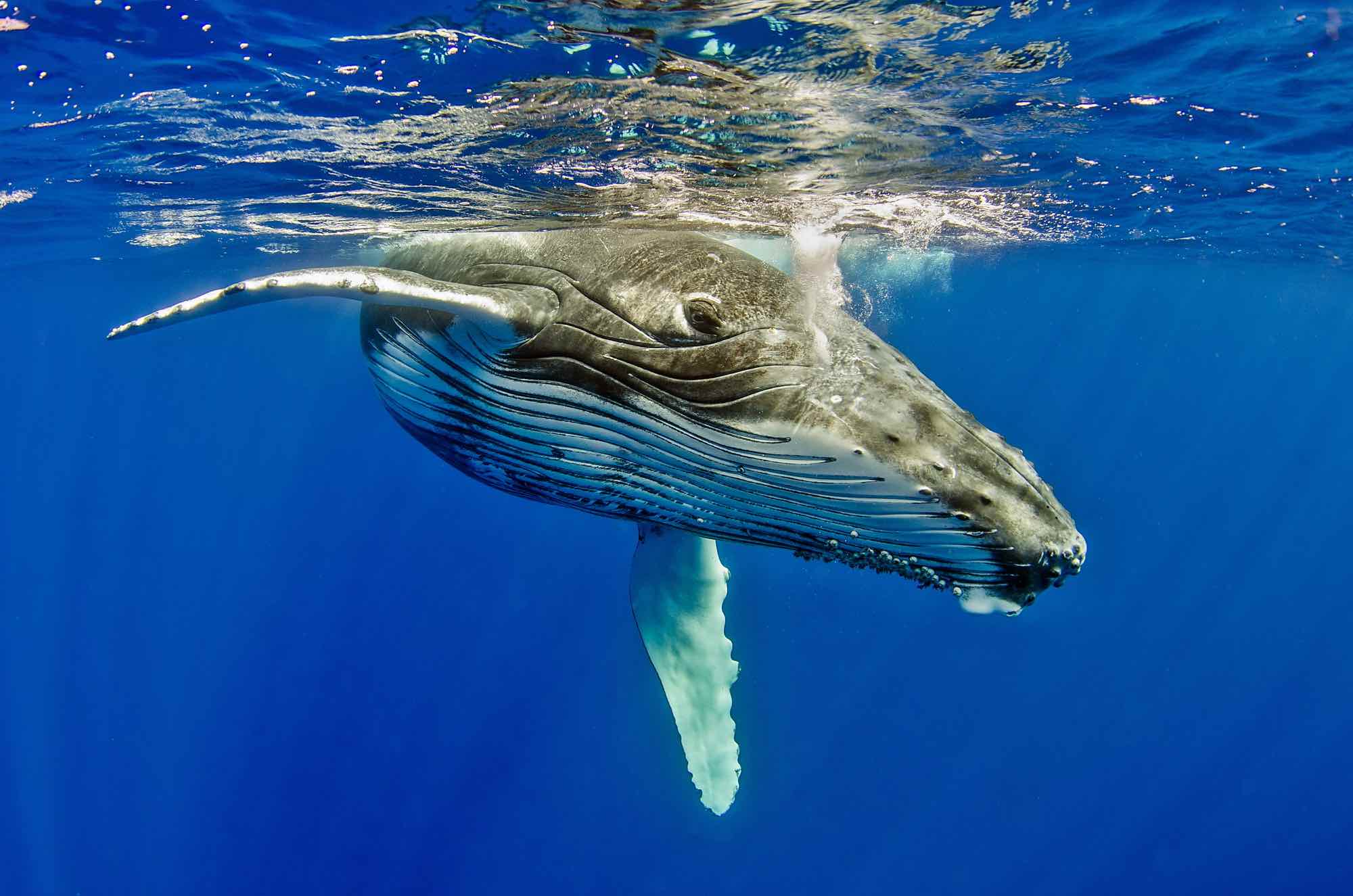 A staggering 30,000 west coast Humpback Whales migrate through the Exmouth and Ningaloo region and start to rest after their long migration from the Antarctic. Mothers will typically move their calves into the Gulf area at Exmouth over these months, to fatten them up for their lengthy return journey south.
The Department of Parks & Wildlife has recently given authority for Exmouth Diving Centre to provide guided swims with these amazing creatures under strict parameters and conditions. Visitors will venture out in small groups of five with a guide & videographer to record one of the most special intimate encounters of the ocean. Following this, guests will enjoy a snorkel on the reef to enjoy the amazing tropical fish, rays, turtles and corals.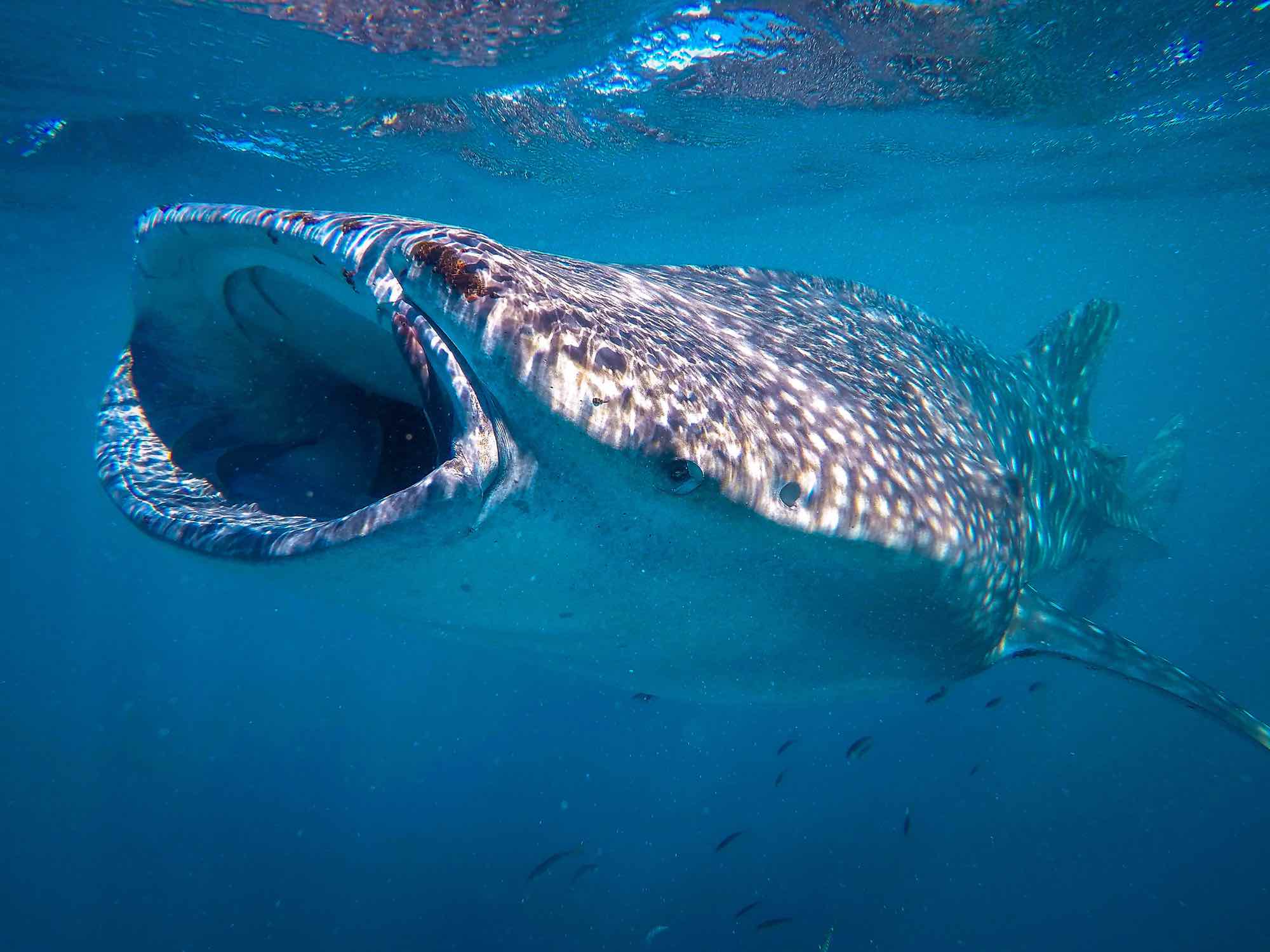 Seasonal Highlights
Winter: Jun-Aug – Fish & Marine Invertebrates
Coral Spawn & Plankton reaches its highest concentration, Whale Sharks seen until the end of July Manta Rays around Exmouth, Parrotfish, Butterflyfish, Angelfish, Damselfish, Cardinalfish, Scissor Tails, Groper, Coral Trout, Nudibranches, Grey Nurse Sharks congregate around the Navy Pier competing for space with the Whitetip Reef Sharks and Wobbegongs.
Winter: Jun-Aug – Marine Mammals
Over 30,000 individual west coast Humpback Whales migrate to the area (opportunity to swim with them from July onwards) with Orcas prevalent. Pseudo Orcas, Minke Whales, Pilot Whales, Short-beaked Common Dolphins, Spinner Dolphins are occasionally sighted whilst Bottlenose and Australian Humpback Dolphins are abundant.
Click here to find out more about Australian travel with Alquemie