In March 2020, Alquemie, in conjunction with Tourism Australia, hosted PURE Pursuits, a 5-day event designed to transform the travel industry through in-depth, peer-to-peer discussions, insightful workshops and exhilarating challenges. PURE Pursuits Australia brought together a group of senior visionaries within the industry at a critical time for us all. It provided an incredible landscape to discuss and workshop the current landscape and provided invaluable learnings for everyone to move forward with in their businesses. It proved – as we all know – that we are #allinthistogether.
"I was blown away by every single detail that went into such a remarkable, seamless and memorable week. The attention to detail and weaving in of indigenous and regeneration narratives, along with the incredible backdrops you chose to highlight, came together to leave everyone spellbound by the country, the people and so importantly, the scale of the regeneration underway."  (Jessica Den Boer – This is Beyond)
PURE PURSUITS DAY BY DAY EXPERIENCES
PURE PURSUITS DAY 1:
– Welcome To Country On Quarantine Beach
– Ultimate Wineries Sundowners
– Tourism Australia Welcome Dinner
STAY: Q Station
PURE PURSUITS DAY 2:
– Sydney Harbour Mini-Cruise
– Scenic Seaplane Flight To Jervis Bay
– Sand Dunes & Secrets of the Bush Walking Safari
– Stand Up Paddle Boarding
– Sundowners On The Sandbar
– Dinner Under The Southern Stars
STAY: The Cove Jervis Bay
PURE PURSUITS DAY 3:
– Mountain Biking Through Booderee National Park
– Waterfalls Hike In Macquarie Pass National Park
– Escarpment Walk Into Ooralba
– Sundowners At The Tea House
– Dinner With A View
– Campfire Under A Full Moon
STAY: Bush Safari Tents At Ooralba Estate
PURE PURSUITS DAY 4:
– Forest Bathing & Nature Wellness
– Bushfire Introduction
– Canoes, Canapés And Champagne
– Sundowners In The Amoeba Garden
– Birch Grove BBQ Feast With Guest Chef Nick Gardiner
– Nocturnal Search For The Kangaroo Valley Panther
STAY: Bush Safari Tents At Ooralba Estate
PURE PURSUITS DAY 5:
– Bushwalk At Belmore Falls
– Above The Fire-Ground Scenic Flight
– Bushfire Regeneration Experiences
– Farewell Dinner
STAY: Emirates One&Only Wolgan Valley
Thank you to all our amazing PURE PURSUITS suppliers….

ULTIMATE WINERY EXPERIENCES AUSTRALIA
Ultimate Winery Experiences Australia is a hand-selected collection of Australia's premium wineries offering quality winery experiences based around world class wines, warm and knowledgeable hospitality and culinary excellence.
Go beyond the cellar door to discover characteristics unique to each winery. A wine tasting at one of our wineries can range from an intimate tutored wine tasting and chance to meet the winemakers to a wine blending lesson to test your own palate. A winery tour could not only reveal stories about the families behind each winery, but involve a scenic regional flight, a relaxing bike ride or adventurous 4WD tour.
Our wineries are not simply venues to taste and purchase wine. They offer a memorable experience featuring quality restaurants, accommodation, tours, as well as exciting behind the scenes winery experiences. They allow visitors to interact with the product, the winemaker and enjoy first-hand, the rich diversity that Australia's many wine regions have to offer.
ultimatewineryexperiences.com.au
facebook.com/UltimateWineriesAU
instagram.com/ultimatewineries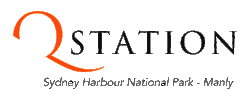 Q STATION
Q Station is a unique, heritage listed hotel located at North Head, Manly. Spread over 33 hectares, the property offers 11 dedicated function rooms as well as a range of outdoor event space, 106 accommodation rooms, two restaurants and a bar and a variety of tours and team building activities. Set against the backdrop of stunning Sydney Harbour, Q Station has its own private beach and wharf with direct access to the harbour. Experience a truly unique slice of Sydney's history. qstation.com.au facebook.com/QStationManly instagram.com/qstation
SYDNEY PRINCESS CRUISES
Sydney Princess Cruises began operation in 2001 and has become one of Sydney's leading and most respected private charter boat operations on Sydney Harbour. Starting with our first vessel, the MV Sydney Princess in 2001, then purchasing a second vessel the MV Sydney in 2004, we have now moved on to the cruising on the luxurious MV Ocean Blue, MV Jerry Bailey, MV Sydney, M/Y Affinity, MV Lithgow.
We are a team of committed, positive and successful people who are always striving to be balanced, integrated and honest. With the stunning range of boats available for Sydney harbour cruises, we offer tours, events and functions of excellence with quality attention to detail and professional, personalized service.
sydneyprincesscruises.com.au
facebook.com/sydneyprincesscruises1
instagram.com/sydneyprincess_cruises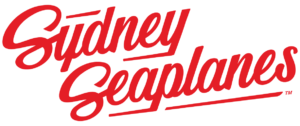 SYDNEY SEAPLANES
After flying out of Sydney Harbour for 80 years we've become a part of quintessential Sydney as we fly right over, above and around some of the world's most awe-inspiring views – the Opera House, the Harbour Bridge, Pittwater, a string of pristine city beaches and the luxuriant bushland of the Hawkesbury River region.
seaplanes.com.au
facebook.com/sydneyseaplanes
instagram.com/sydney_seaplanes

WILD FOOD ADVENTURES
Wild Food Adventures is a nature tourism operator who has designed a range of compelling and exclusively crafted ways to explore the Southern Highlands and Shoalhaven regions. More than just overnight or day trips, these are immersive, hands-on and creative adventures connecting with people, place and produce. Experience pristine wilderness, meet boutique award winning cool climate wine makers, explore historical villages, hike rainforest trails, taste bush foods, swim in waterfalls, cycle through vast forests, be part of the paddock to plate process, unearth truffles, learn artisan crafts, harvest hops and taste fresh local produce crafted into culinary moments. As destination specialists we craft small group experiences for the travel industry, providing guests with tailored choices. Wild Food Adventures is part of Experience Nature Group which includes Highlands Harvest Feasts (seasonal event series) and Wildfest (corporate retreats, glamping and a wild nature festival).
wildfoodadventures.com.au
instagram.com/wildfoodadventures
facebook.com/wildfoodadventuresAUS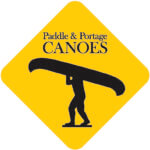 PADDLE & PORTAGE CANOES
Travis Frenay, our guide from Paddle & Portage Canoes, has been a professional outdoor guide and paddling instructor for almost 20 years and has a background in Conservation and Environmental Science. Paddle & Portage is Australia's largest canoe-specific business, offering imports, sales, hire, guiding, accredited tuition, and skills instruction. Travis is also the lead teacher of canoeing in the award-winning outdoor recreation course at TAFENSW, Lithgow.
Travis has crafted an incredible and unique event for Wild Food Adventures where we have joined two canoes together to create a floating raft that is easy to manoeuvre and unsinkable for every level of paddler. Wild Food Adventures added in local produce and wine to create what is known as Canoes, Champagne and Canapé experience and this was the start of a great partnership. Travis and his team now manage all the Experience Nature Groups outdoor leisure activities from day tours to retreats.
paddleportagecanoes.com.au
facebook.com/paddleportagecanoes
instagram.com/paddleandportagecanoes
CHRISTIE LITTLE – FOREST BATHING
Christie was the first internationally certified Nature and Forest Therapy Guide in New South Wales, Australia. She has qualifications and over 10 years of experience in biofeedback for stress and energy management, nutrition and wellness coaching, positive neuroplasticity mindfulness training. In addition she holds a First Class Honours degree in Economics and a Graduate Certificate in Change Management.
In natural settings, her wellbeing walks and retreats, explore a range of wellbeing themes such as purpose & meaning, personal identity, belonging, joy and awe, stress release and energy management. All of which are scientifically proven to boost our wellbeing and resilience. Themes are explored through techniques including Shinrin Yoku (forest bathing), mindfulness, walking coaching, journaling, art therapy and healthy eating.
Experience Nature Group and Christie Little are proud to offer a range of unique nature connection experiences from 2-hour forest bathing experiences to 8 day retreats in the best locations nature has to offer.
BRENDON BEVAN – PRIVATE GUIDE
Brendon grew up on the family owned Game Lodge in the Northern Provence of South Africa near the Gaborone border with Botswana – an environment which was to influence his life dramatically and ultimately form the foundation of a very fortunate career guiding in some of the most pristine habitat Africa has to offer.
An unquenchable thirst for knowledge saw Brendon navigate his way throughout Southern Africa, guiding and managing lodges in some of the most remote and exclusive areas of South Africa, Botswana, Mozambique and Zambia.
In 2010, that same thirst drew Brendon deep into the Australian Outback having fallen in love with an entirely new wilderness. Working with the most exclusive and wildlife focussed lodges that Outback Australia has to offer, Brendon's guiding career spans more than two decades and traverses two of the most environmentally diverse continents on Earth.
To experience wilderness, is to reconnect on an almost primal level, to engage all of the senses and rediscover yourself in the vastness of nature.

THE COVE – JERVIS BAY
Offering 1, 2 & 3 Bedroom Boutique Cabins, Luxe Glamping Tents and an uber-cool 7-Bedroom House with the calm waters of Sussex Inlet on one side & the famous pipeline of Bherwerre beach on the other – The Cove Jervis Bay is truly paradise.
The sound of the ocean replaces the noise of traffic; native wildlife abounds as kangaroos hop through the grounds and colourful parrots skim through trees; the backdrop is of forest, not buildings. While our location can be used as a base to explore the historic surrounding districts, its relaxed atmosphere and tranquil beachfront location surrounded by Booderee National Park lead most guests to relax and enjoy the simple pleasures of swimming, bushwalking, boating, reading, and, in the evening meeting fellow guests at the central BBQ facilities.
Put simply, just relaxing! All within an easy drive and on our very own privately accessed beach. Pure Bliss.
thecovejervisbay.com.au
facebook.com/TheCoveJervisBay
instagram.com/thecovejervisbay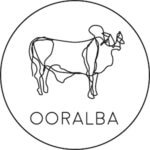 OORALBA
Commanding 200 acres of lush grounds and uninterrupted views across the stunning Morton National Park, Ooralba is a standout venue for small group tours, family and friends as well as corporate events. From executive retreats to large scale gatherings, our exclusive country estate provides a magnificent setting for events of all sizes, with a vast array of tailored activities and experiences to uplift and inspire.
Immerse yourself in nature with our luxury safari camps, discover local delights at a nearby oyster farm or take time to recharge in the comfort of the homestead. Whatever the activity the Ooralba Estate Team will take care of every logistical requirement to ensure a flawless stay. Our unique dining experiences are the jewel in the crown that promise to deliver the wow factor. Partnering with some of Australia's finest chefs, we are proud to bring you some of the finest produce in Australia, served in a spectacular setting that will truly take your breath away.
ooralba.com
instagram.com/ooralba_estate
twitter.com/ooralba_estate

HAMPDEN DELI – KANGAROO VALLEY
With a world of experience and love for good food and good service, hatted Chef Nick Gardner and his wife Stevie-Lee Bounader created Hampden Deli. Set in the heart of the picturesque Kangaroo Valley, New South Wales, the Deli makes memories out of meals. By day, they source the finest, seasonal and local ingredients to create fresh and flavour driven daily changing meals.
Stop in for a grazing board or take with you a lunch box filled with goodness. Food explorers and lovers alike dine at Hampden Deli's pop-up degustations to experience masterfully created dishes presented with passion.
Hampden Deli is a nourishing destination not to be missed.
hampdendeli.com.au
facebook.com/hampdendelidiningschool
instagram.com/hampden_deli_dining_school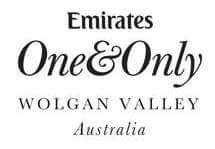 EMIRATES ONE&ONLY WOLGAN VALLEY
Emirates One&Only Wolgan Valley is a scenic three-hour drive from Sydney, located on Australia's Great Dividing Range between the Wollemi National Park and the Gardens of Stone National Park, within the World Heritage-listed Greater Blue Mountains.
The resort occupies just one percent of its own 2,800-hectare conservancy. The Wolgan Valley is approximately 26 kilometres long and seven kilometres wide. Steep cliffs contrast with the gentle curve of the valley floor and a picturesque road winds along the river to reach the resort on the eastern end.
Our beloved 7,000-acre reserve continues its journey to rejuvenation after the bushfires, with many parts of the valley in bloom and native wildlife thriving. Incredibly, we're also seeing new species seeking sanctuary across our diverse landscape. The team continues to deliver unforgettable One&Only experiences and we look forward to welcoming your clients as they take the opportunity to witness the once-in-a-lifetime beauty and power of rejuvenation taking place across the reserve.
oneandonlyresorts.com/wolgan-valley
facebook.com/emiratesoneandonlywolganvalley
instagram.com/wolganv/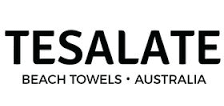 TESALATE TOWELS
Say hello to a vibrant, sand free, compact, quick-drying beach towel that fits in your bag from the original Australian beach towel company.
Tesalate is proudly an Australian-designed beach towel created by two friends, Volkan Ozbek and Jacky Lam. After 18 months of planning, product development and testing, Tesalate finally launched at Bondi Beach Markets in
From there, Tesalate rapidly expanded by selling towels to customers in over 100 countries within 2 years.
Tesalate beach towels are light-weight and perfect for international travellers.
au.tesalate.com
#tesalate #tesalatetowel #tesalatebeachtowels
facebook.com/tesalate
instagram.com/tesalate
pinterest.com/tesalate

EDIBLE BEAUTY
"The Edible Beauty Australia philosophy is based on illuminating your natural beauty using pure, wildcrafted and botanical ingredients that are literally good enough to eat."
Developed by naturopath and nutritionist Anna Mitsios, Edible Beauty Australia offers luxurious "edible" skincare products, "beauty" teas and wellness supplements containing therapeutic botanicals and wildcrafted Australian ingredients designed to have you glowing both inside and out. Anna is passionate about using nutrition through food and herbs to achieve radiance, vitality and bountiful youth.
The radiance of our energy, skin and personality is a direct reflection of what we put on and in it – we are what we eat – as the saying goes. The Edible Beauty Australia product range epitomises purity, luxury and quality, as well as the wellbeing and longevity of the skin, body and mind.
ediblebeautyaustralia.com
facebook.com/EdibleBeautyAu
instagram.com/EdibleBeautyAu/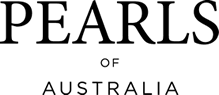 PEARLS OF AUSTRALIA
Pearls of Australia is a joint venture between Cygnet Bay Pearls and Broken Bay Pearls who represent two species of premium quality pearls with a guarantee of provenance and purity, as well as immersive industry experiences such as farm tourism offerings and industry education.
From New South Wales' stunning Central Coast to the remote Kimberley of North Western Australia, Pearls of Australia represents a vast range of products and experiences centered around the Australian South Sea Pearl of Cygnet Bay north of Broome, and the Australian Akoya Pearl of Broken Bay north of Sydney.
Discover this rare opportunity to get behind the scenes and discover the story of the Australian Pearl.
pearlsofaustralia.com.au
facebook.com/PearlsofAustralia
instagram.com/pearlsofaustralia
GOLDFIELD & BANKS AUSTRALIA
The Goldfield & Banks Australia story actually begins on the other side of the world when Dimitri Weber – like so many voyagers before him – set out on a journey to discover the curious, enigmatic land that lay far beyond the horizon. Falling in love with Australia's dramatic, contrasting landscapes, Dimitri set out to capture this extraordinary beauty and share it with the world.
That sense of discovery is the essence Goldfield & Banks Australia. Our luxury perfume celebrates the unrelenting spirit of Australia, from the pristine beaches of the southern coastline to the endless red dirt plains of the desert heartland.
Goldfield & Banks Australia also pays homage to Australia's first botanist and naturalist Joseph Banks. A curious explorer and prodigious collector, Banks' collection of Australian plants, seeds, insects, and wildlife was the first to reveal the vast botanical richness of the continent to the European world.
goldfieldandbanks.com
facebook.com/goldfieldandbanksaustralia
instagram.com/goldfield_and_banks_australia