I recently spent a day with Janine Duffy, one of Australia's best nature guides, planting trees that will soon become koala habitat.  In addition to her nature tourism business Echidna Walkabout Tours, Janine recently founded Koala Clancy, a not-for-profit that plants trees for koalas, creates new habitat and advocates for better protection of wild koalas.
It was a chilly Sunday morning but our group of 20 were rugged up and keen to help. We were on a gorgeous private farm about an hour east from Melbourne. The property owners were generously allowing perfectly good farm land to be re-populated with thousands of trees.
Janine's passion and enthusiasm to help the koalas is contagious. She explained the issues such as loss of habitat due to humans and the recent bushfires, and that a single koala typically needs a huge range of about 5,000 trees (even if they only use about 350 of them). This year she had planned to plant 30,000 trees however with Covid-19 affecting things the aim is now 15,000. Her goal is to create a wildlife corridor which spans multiple properties and connects with the You Yangs and Brisbane Ranges.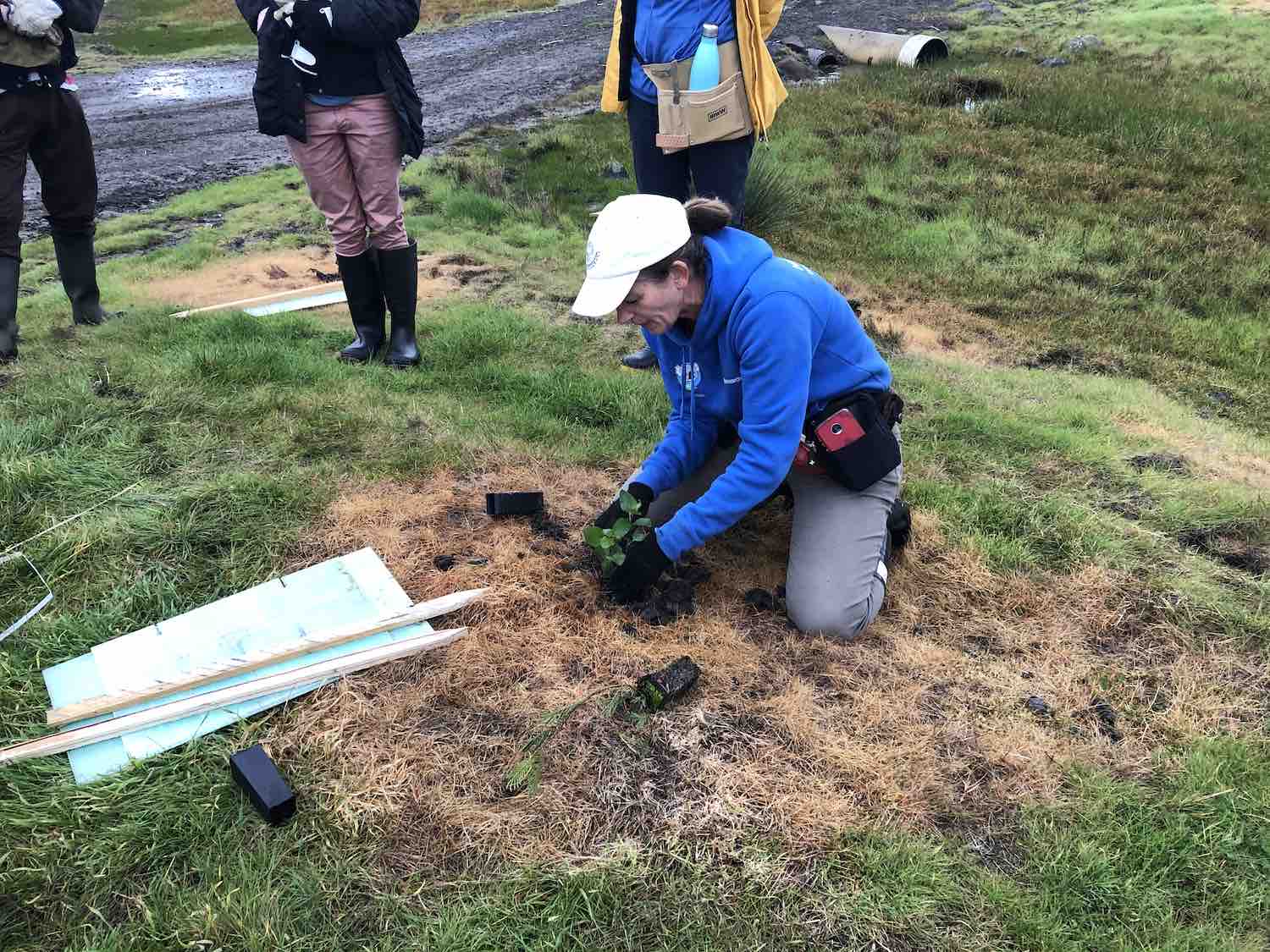 With a little bit of instruction we were underway. The holes were already dug, and the saplings next to them ready to plant so it felt like the hard work was already done. The other volunteers were a pleasure to be around – all of them interested in nature and keen to give back. For some it was also their first time, but others had done tree planting once or twice before.
After a few hours we had planted 500 trees. It was a really satisfying feeling to know that in four to six years they will already be strong enough for koalas.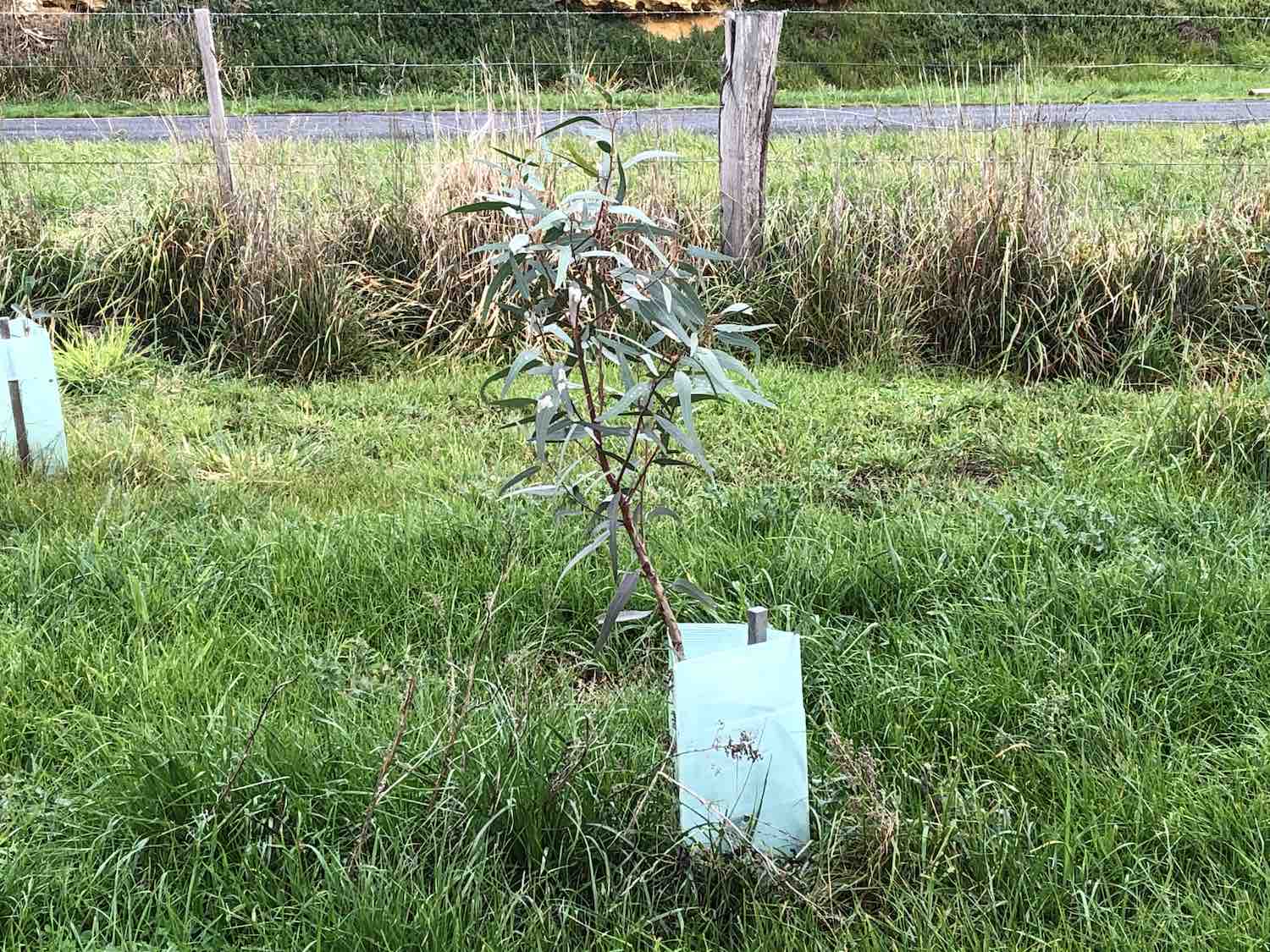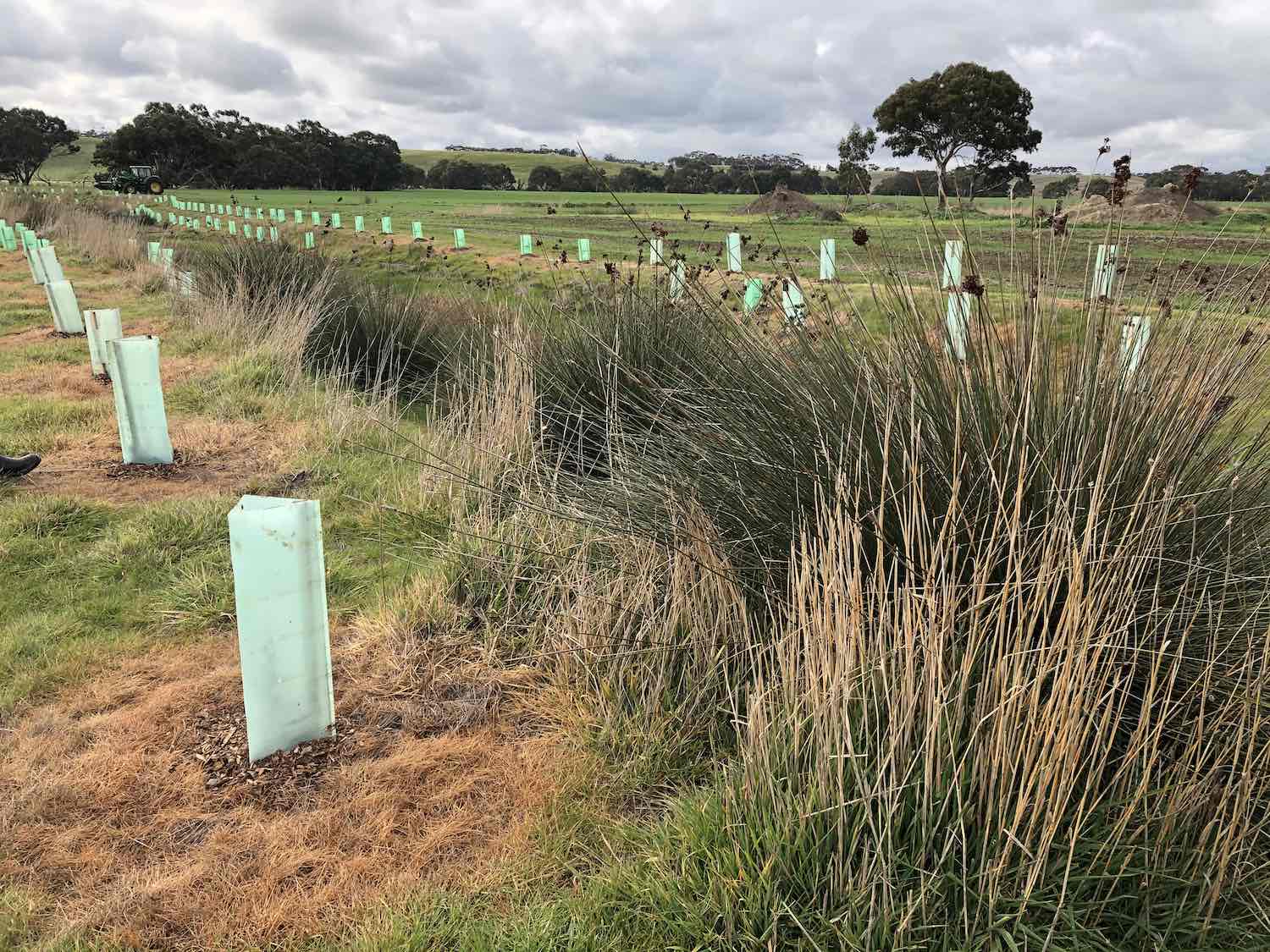 After we finished the morning's work Janine took us on a walk to show us how quickly some recently planted trees had grown, and then on a bush walk. It was a lovely way to finish the day.
Travellers are welcome to join a group to help with the koala habitat recovery. There are one, two or three day options on set dates – all with planting in the morning and nature walks in the afternoon.  For people who can't make a set date, private arrangements can also be made.
1 day Koala Recovery Experience
(2 or 3 day options are also available)
Depart Melbourne city accommodation. Travel about an hour west to our tree planting site near the You Yangs Ranges.
The tree planting sites are usually along rivers, creeks and near waterholes on farms on the Western Plains. The morning is spent planting koala trees in these high-quality, fertile sites, often in the company of the landowner, local community members and Koala Clancy Foundation volunteers and staff. Holes are pre-dug to make tree planting quick and easy.
Lunch is usually taken picnic-style either at the planting site or in nearby bushland.
The afternoon is spent on nature walks to visit the koalas that will benefit most from the tree planting. Other wildlife is frequently seen. Return to Melbourne around 4pm.
Upcoming dates: 2020: August: 6, 7, 8 and 20, 21, 22 2021: July: 1, 2, 3 and 16, 17, 18 and 29, 30, 31 August: 13,14,15 and 26, 27, 28
Please contact Alquemie to include an experience like this as part of an itinerary info@alquemie.com.au.
For Melbourne locals wishing to just volunteer, please contact Koala Clancy directly.