Travel the Australian East Coast, cherry-pick the absolute best.
Experience a uniquely Australian luxury holiday at Hamilton Island's award-winning qualia resort, the Henry Jones Art Hotel in Hobart and concluding at the upscale Saffire resort on Tasmania's Freycinet Peninsula. Enjoy the contrast between the north's humid subtropical climate and proximity to the Great Barrier Reef and Tasmania's temperate southern climate and dramatic coastal woodlands and mountains.
Travel arrangements and experiences are consolidated into one seamless and unique booking by Alquemie's luxury specialists.
Days 1 & 2 – qualia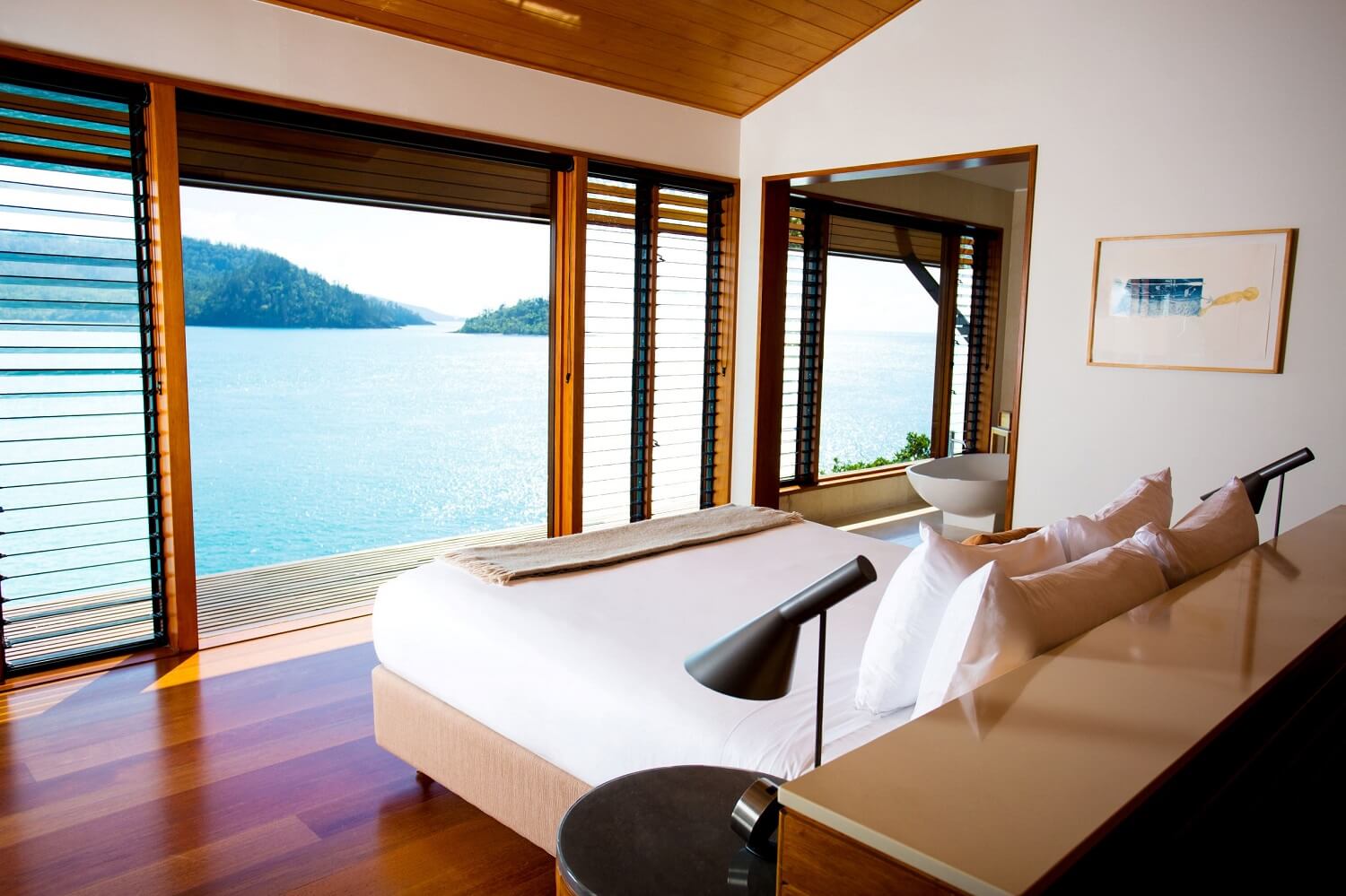 qualia (pronounced kwah-leea) is located on the northern most point of Hamilton Island and offers sixty chic guest pavilions. Visually the retreat is 100% tropical Australia – glimpses of corrugated-iron, wide eaves, ventilation slats and breeze ways shimmering through a lacework of eucalypts and flowering melaleucas. However the elegance of its interiors and fittings and the excellence of its amenities and services places it among the best international resort experiences.
Includes:
2 nights accommodation in a Windward Pavilion
Dinner on both nights with the first night being an 8 course tasting menu with matching wines
Whitehaven Signature treatment at Spa qualia
Talk & Taste experience
Scenic helicopter flight over Great Barrier Reef, including Heart Reef, and a picnic on Whitehaven Beach
A la carte breakfast daily
Standard qualia inclusions
(Note: Flight TBA, Sydney to Hamilton Island – booked by Passengers)
Days 3 – Hamilton Island to Hobart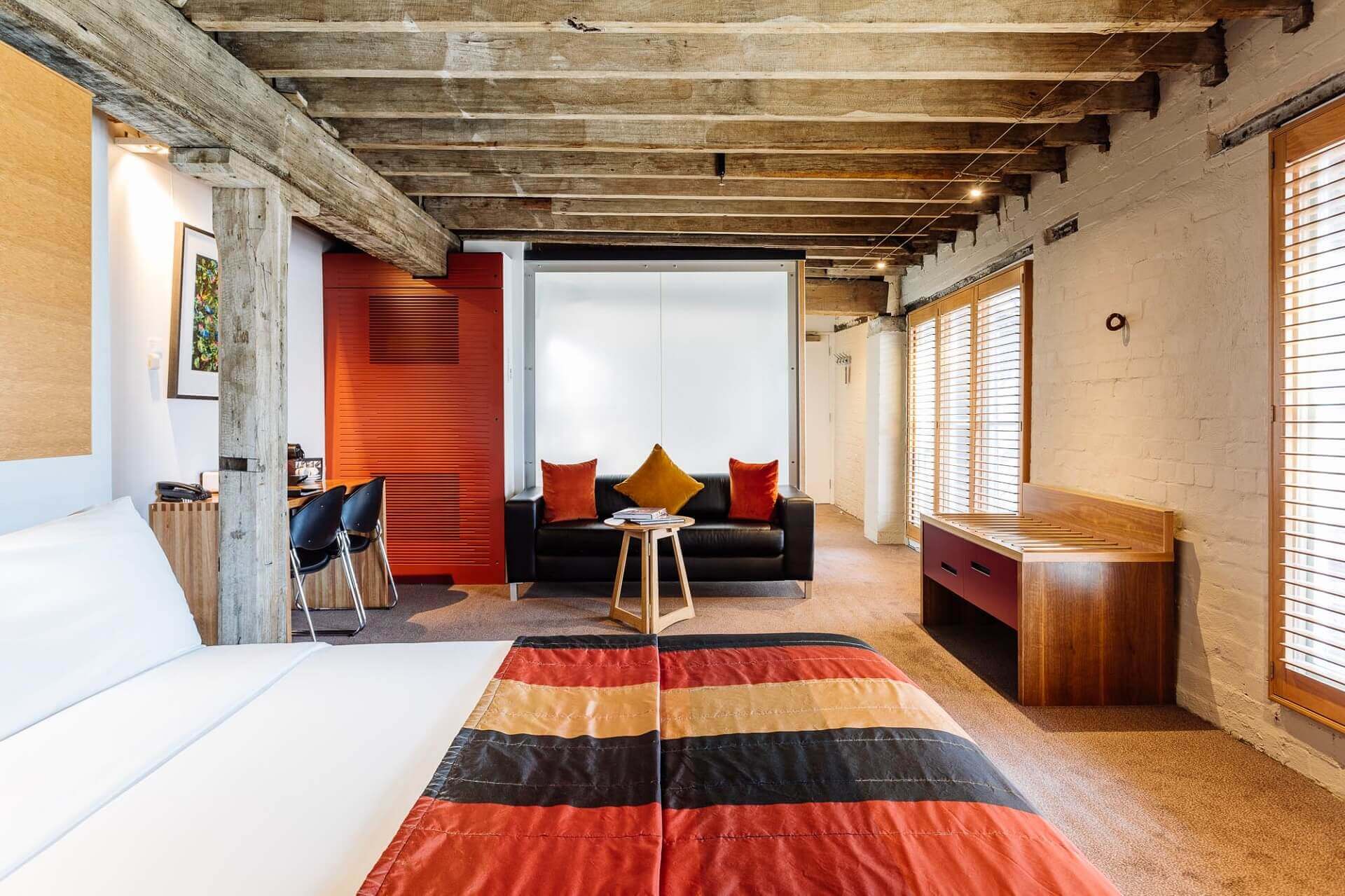 The Henry Jones Art Hotel is located on Hobart's waterfront and sits on what was once a jam factory dating back to 1804. The hotel is furnished with over 300 artworks with a continuously changing exhibition and has been created to present itself as a fusion of art, heritage, tradition and nature. The hotel offers 56 rooms and suites all uniquely different and furnished and the hotel's restaurants and bars feature Tasmanian fine food and beverages
Deluxe Spa Harbour View Rooms overlook harbour front of Hobart framed by the cityscape and Mount Wellington. These rooms feature original walls of stone and timber trusses with columns and beams. With stainless steel and translucent glass bathrooms these rooms include a spa bath for total relaxation.
Hobart Airport to City
Private Car Transfer – approximately 30 minute's journey time
The Henry Jones Art Hotel 
Number of Nights: 1
Number of Rooms: 1 Double
Room Type: Deluxe Spa Harbour View
Room Includes: Full breakfast
(Note: Flight TBA, Hamilton Island to Hobart via Sydney – booked by Passengers)
Days 4 & 5 – Hobart to Saffire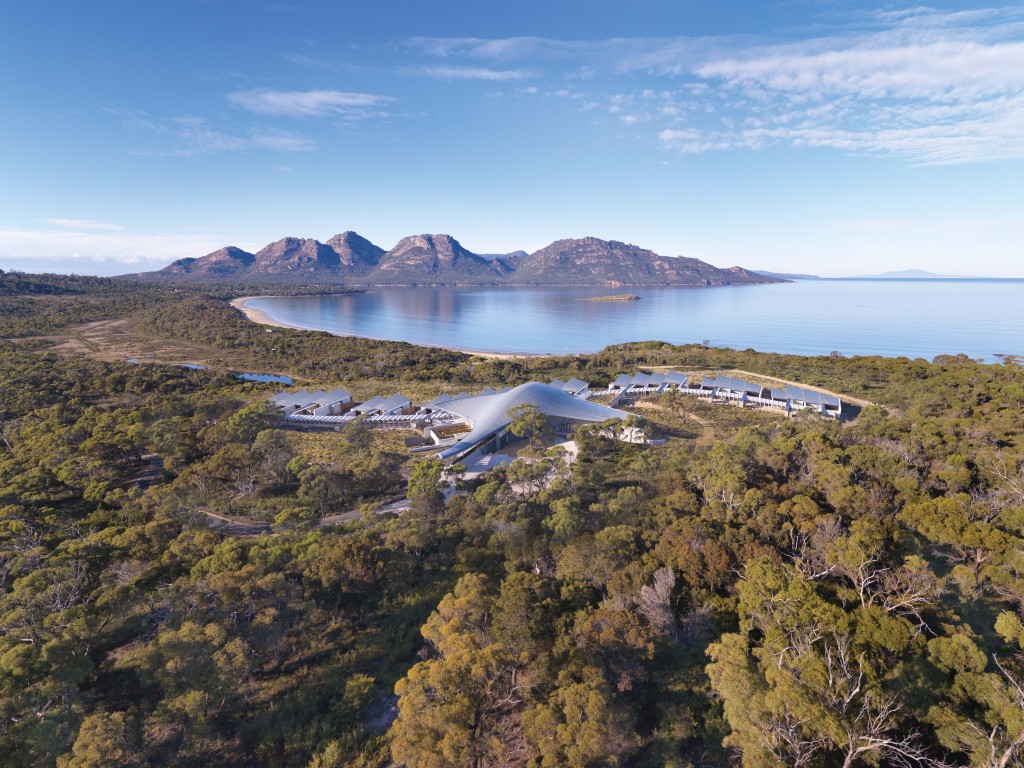 The Freycinet Peninsula extends south-eastwards from Tasmania's coastline and is a gazetted National Park that includes the internationally acclaimed Wineglass Bay. Freycinet's landscapes are soft and warm pink granite mountains, white sand beaches, grey-green casuarinas and seawater blue as sapphire!
Saffire is located on the inside of the gentle curve of sandy coastline that joins the peninsula to mainland Tasmania and overlooks the wide expanses of Great Oyster Bay, where migrating whales and dolphins come to play. Local farms produce fresh, succulent oysters in some of the world's cleanest waters; and fishing boats and trawlers bring in their daily catch of crayfish, scallops and deep sea fish, dripping and salty-sweet straight from the ocean.
The Signature Suites offer an open plan living area, an outdoor relaxation area and an ensuite bathroom. They have been furnished in an eclectic mix of traditional and contemporary, with locally made timber pieces alongside mid-century classics.
Includes:
2 nights accommodation in a Signature Suite
Breakfast, lunch, and dinner daily
Complimentary mini bar & selected deluxe beverages
A$150 total spa credit
Saffire activities such as mountain biking, kayaking, archery & fishing
Saffire experiences such as the Freycinet marine oyster farm, the Tasmanian Devil experience and the Wineglass Lookout Walk.
Private car transfer – approximately 3 hours' journey time
Option to upgrade (at additional cost) to a private helicopter transfer – approximate journey time of 40 minutes
Days 6 – Saffire to Hobart
Saffire to Hobart
Private Car Transfer – approximately 2.5 hours' journey time
Option to upgrade (at additional cost) to a private helicopter transfer – approximate journey time of 40 minutes
Flight TBA, Hobart to International Airport – (Flight booked by Passengers)
Please note:
Block-out dates will apply for qualia, Saffire, and Henry Jones Art Hotel. These will be advised at time of enquiry and rates are subject to change.
Costings are per person and based on twin-share.
Rates and availability are subject to change at time of booking as no reservations have been made.
Flights can be suggested however is not included in the total cost. At time of enquiry should you wish for Alquemie to include flights these can be added at additional cost.
Option to upgrade to a Private Helicopter Transfer to or from Saffire is not included in the total cost. This can be added at an additional cost.
For a credit card payment, we reserve the right to charge a handling fee.
Visas may be required for entry into Australia; please check with your local Consulate or High Commission
Should you decide to make changes to a confirmed itinerary, amendment penalties of A$100 per change applies.
Unless otherwise specified all touring will be conducted in English.
Click here to find out more about Australian travel with Alquemie