The Louise, is an intimate Luxury Lodge of Australia in the Barossa Valley with just fifteen beautifully appointed suites. We talked to Ruby Stobart, Director of Sales and Marketing to find out more.
Describe The Louise in 3 words.
Luxurious, private, authentic.
Tell us a little bit about The Louise and what makes it so unique beyond great food, great wine and a very comfortable place to sleep?
A stay at The Louise is more than a memorable dinner just a short stroll from your luxurious suite, it's a place where you can find a genuine connection to the people and land of Barossa through food, wine, and experiences. Our luxurious suites, dinner, informed and intuitive service understands the need for our guests' breathing space and privacy, to allow reconnection to each other, self and the beautiful region that is Barossa.
Nestled in the heart of Barossa, Australia's most famous wine region, The Louise offers absolute luxury and inspired design with private spaces and breathtaking vineyard views together with Appellation restaurant, one of Australia's best contemporary regional dining experiences. With a passion for fresh local ingredients, Executive chef Ryan Edwards and his team are guided by the rhythms of the seasons; harvesting from their kitchen garden, baking their own breads, butchering and curing their own meats; and see wine and food as the most natural of partners.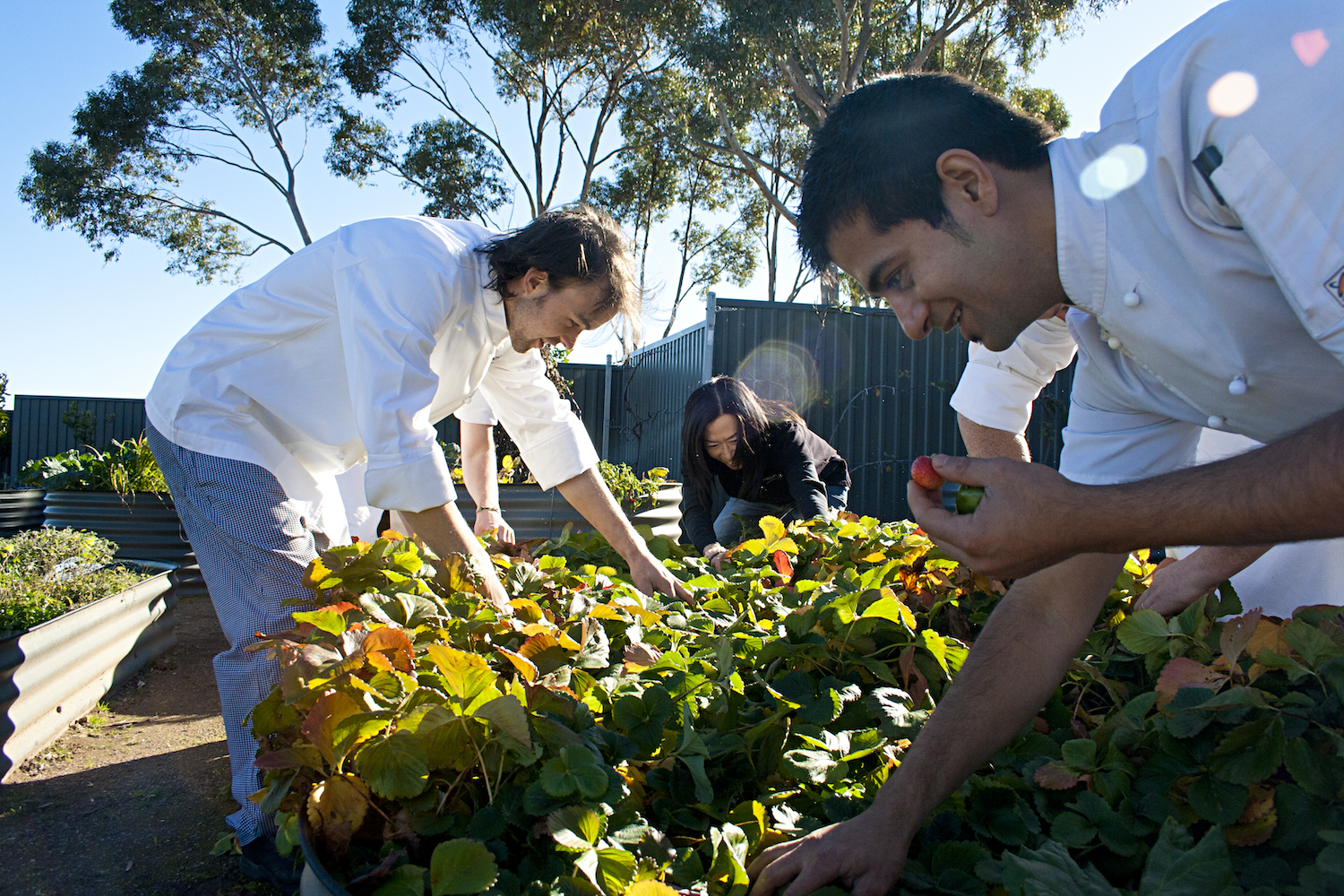 The Barossa is home to over 80 cellar doors and over 50 small producers who are not open to the public; we have great relationships with local producers and are happy to share these with you. Whether it be a one-on-one masterclass at an iconic winery, a private lunch and tasting with an artisan winemaker or a behind-the-scenes look into a working winery with the winemaker, there are many ways for you to enjoy what is magic and special about the Barossa.
How is The Louise pushing the boundaries in guest experiences?
Surrounded by stunning vineyards, The Louise suites are designed for you to revel in beautiful vineyard views, offering breathing space as well as a sense of privacy. A stay at The Louise seeks to cocoon and pamper, all suites have spa tubs for relaxation and many with gas log fireplaces for cosy days, and outdoor private rain showers – showering under a Southern sky is one of those special experiences! Appellation's sunset terrace is the perfect place for cocktails and fine wines overlooking verdant vistas. Our infinity edge lap pool sits adjacent to vines and overlooks olive groves, casting glorious light as the sun sets. In-suite massages can be arranged in your private courtyard too.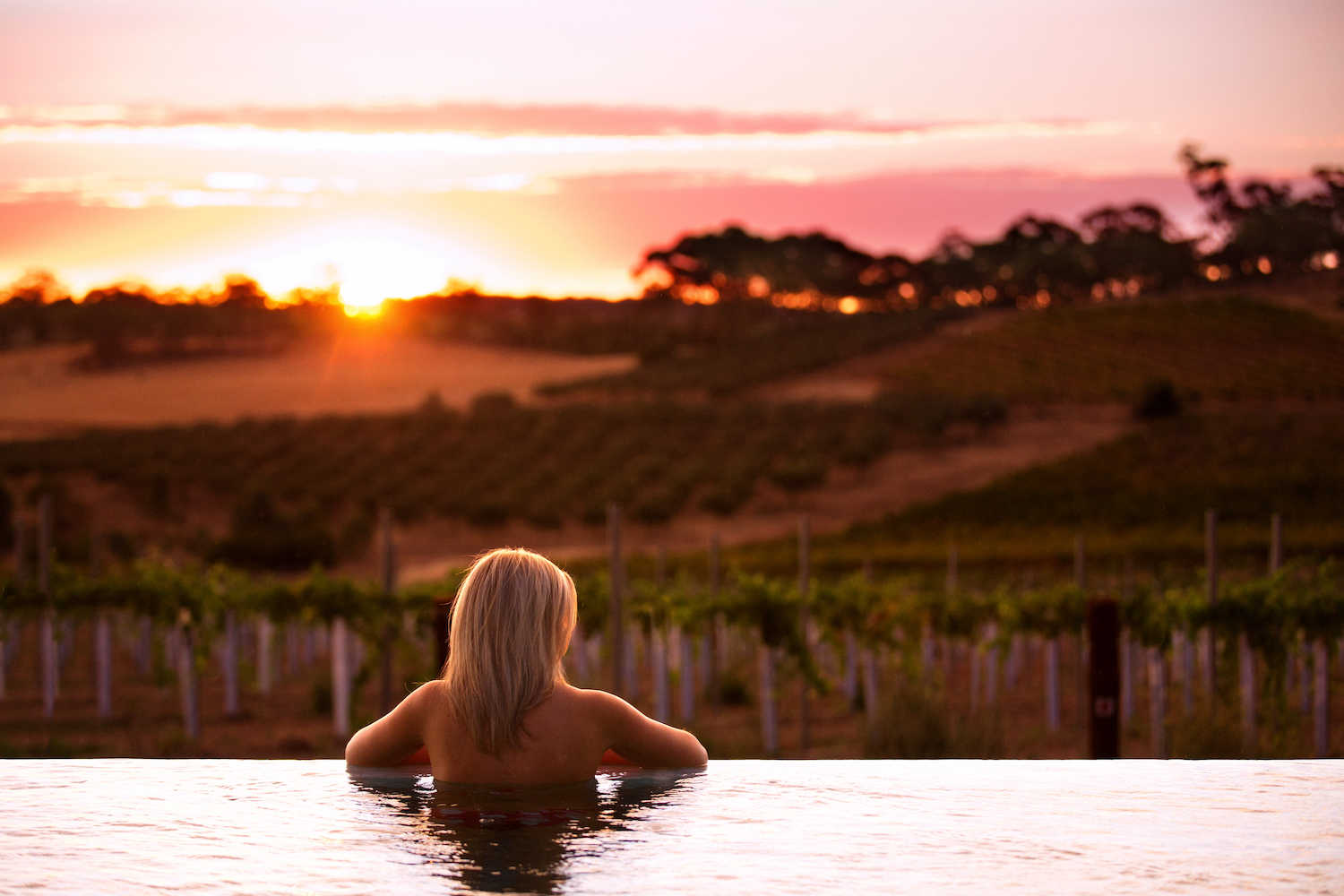 We pride ourselves on our local knowledge and relationships to deliver unique and special off-site guest experiences. Some of my favourites are:
Breakfast with the Kangaroos – walk amongst Australian flowers, birds and wildlife then sit back and enjoy a sunrise picnic breakfast with kangaroos in native bushland.
Most Brilliant Blend – for the wine enthusiast, make your most brilliant blend of wine at the famous Penfolds and have our chef prepare a dinner to match.
Farmer's Market Tour – join our chef while he peruses the local farmer's market for dinner provisions, meet the makers and share in his passion for the food of the region.
Hot air balloon flights – float over ancient vineyards and natural landscapes whilst enjoying a birds eye view of wine valleys.
Cooking classes – Roll up your sleeves and get into the kitchen at either of two cooking schools in the Barossa; the Italian inspired Casa Carboni or the intimate kitchen studio of Food Luddite.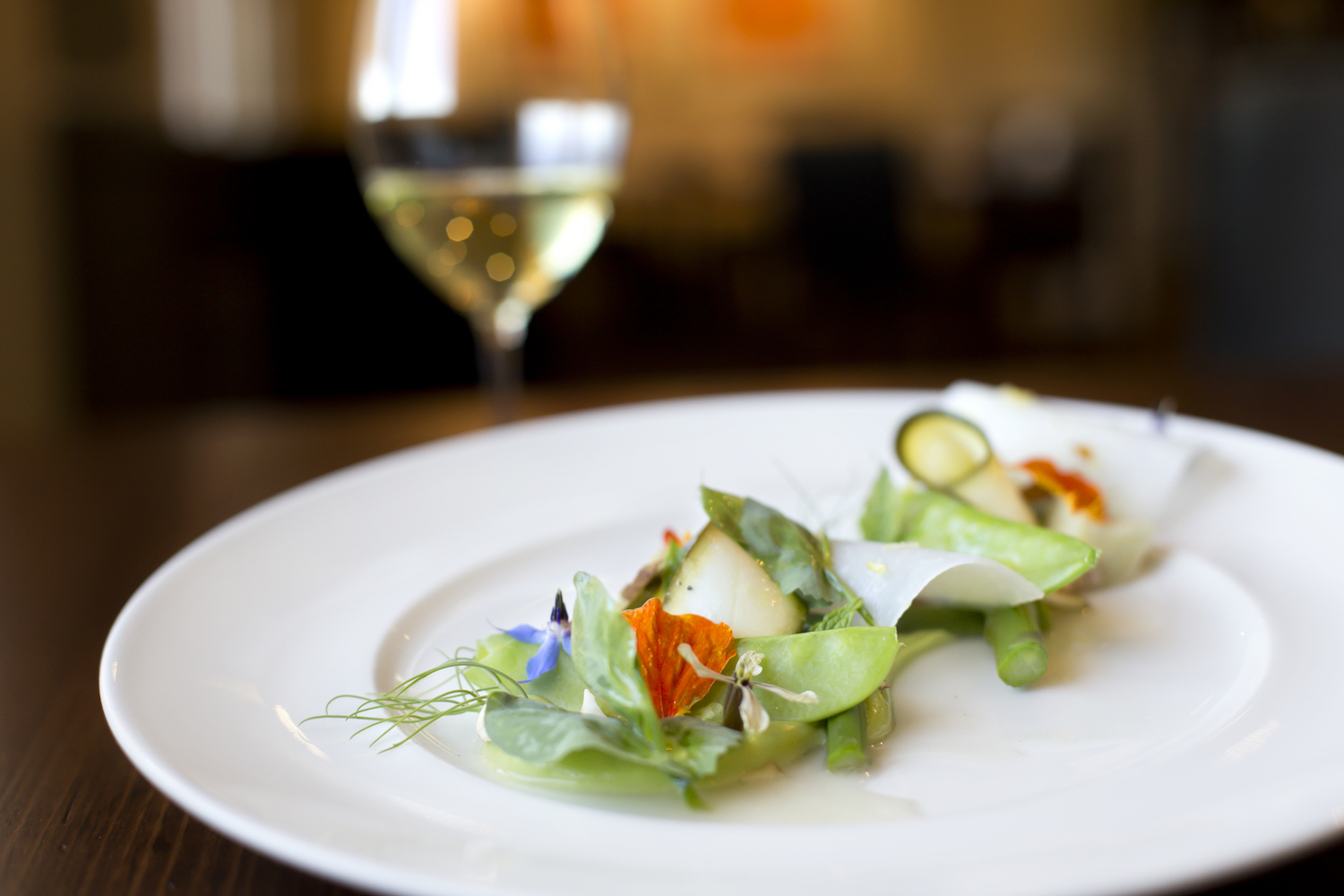 What's a recent (last 6 months) innovation at The Louise?
We've partnered with Australia's most exciting winery Two Hands Wines and their Vineyard Experiences to bring you a 'vineyard safari' like no other. Your guide will pick you up from The Louise in a luxury Land Rover Defender, for a day of exploring iconic Two Hands Wines private vineyard estates. You'll stand in the vineyard, drinking the wine from the vines you see before you, with views unrivalled in Barossa, flagship wines and a wood-fired pizza lunch to finish. This is a one of a kind behind the scenes experience in Australia.
We love this experience so much it is part of our 3 night Best of Barossa package!
What activity should guests not miss during their stay at The Louise?
My perfect day – Taste for yourself the bounty of great Australian wine and genuine Barossa hospitality:
Tour the Barossa Farmer's Market with our chef on a Saturday (he'll even buy you a coffee!), chat with the growers and shop for the evening's meal. Enjoy a day wine touring with a local guide – start with the Influences of Oak tasting at Murray Street Vineyards hosted by the winemaker, a great insight into the whole winemaking process, then join one of the family for a tasting at the famous Elderton Wines, and make sure you head over to Fino @ Seppeltsfield for a delicious lunch and a stroll through the JamFactory artists' studios, return to The Louise for a soak in your tub and a sundowner on your private terrace.
Best dining experience at The Louise?
Appellation's wine paired four course dinner: our menu offers you the opportunity to enjoy the very finest of seasonal produce from our friends, neighbours, and regions of South Australia. You simply select your own 'four course tour' of the menu, and our Sommelier will pair wines from our award winning 400+ wine list.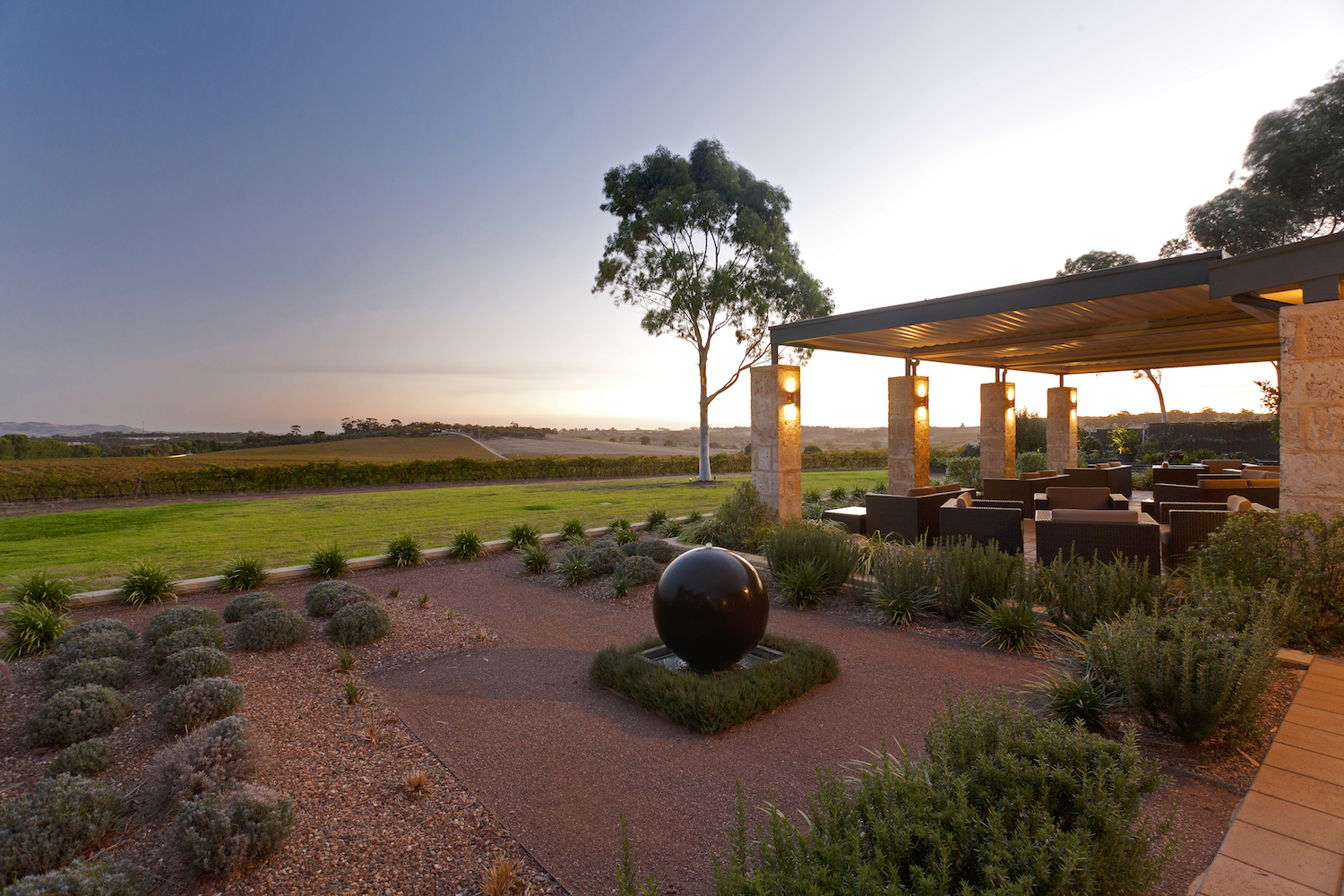 Please describe a typical guest at The Louise.
The Louise is perfect for couples seeking a romantic getaway, experience seekers
Is The Louise child friendly?
Appellation at The Louise is designed for adults and caters for children 10 years and older, who will be accommodated on the same basis as adults.
Ruby Stobart
Director of Sales and Marketing – The Louise and Appellation
Born in New Zealand and with many other stops along the way, Ruby has enjoyed a life of travel. Her adventures have taken her to many parts of the globe; living in Myanmar, Vietnam, Malaysia, Singapore, England and the USA as well as trips to Russia, France, Spain, Italy, Thailand, Cambodia, the Caribbean and Bahamas. Her passion is for great food and wine and this drove her to study wine in various levels at Adelaide University, Court of Master Sommeliers, Australian Wine Research Institute and WSET UK. Her work in the industry includes roles in wine buying, wine sales, marketing and management.
Ruby oversees The Louise and Appellation brand communication and takes care of all trade and media relationships and has been with the company for over 9 years. She genuinely relishes working in the hospitality and tourism industries and along with her work at The Louise is currently Deputy Chair for Tourism Barossa and co-founder of non-profit meal service Kind Hearted Kitchen. Married to a winemaker and mother of two, living and working in the Barossa with like-minded passionate people, Ruby feels she is living 'the good life'.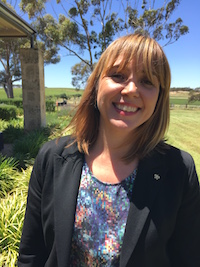 Click here to find out more about Australian travel with Alquemie