Would you like to breathe the world's freshest air or stand amongst 2000 year old trees? A new Tasmanian experience allows you to do just that, with an easy day trip from Hobart to discover the Wild West Coast of Tasmania.
Departing from the outskirts of Hobart, a 50 minute scenic flight takes you over the Franklin-Gordon Wild Rivers National Park, one of the most remote areas in the world, towards Tasmania's Wild West Coast. Landing in Strahan – a harbour-side village on the edge of the Tasmanian Wilderness World Heritage Area, you'll board a luxury catamaran and embark on a journey to the Gordon River, part of Tasmania's UNESCO Wilderness World Heritage Area. The area is steeped in history and is full or stories from its convict and pioneering past.
Initially heading out for a peek through 'Hell's Gates' at the mouth of Macquarie Harbour you'll cruise to see local salmon and trout farms that deliver some of Tasmania's freshest seafood products around the country.
From there, you'll head up to the Gordon River through one of the world's most pristine temperate rainforests where you'll get to walk amongst the giants of the forest – ancient Huon Pines.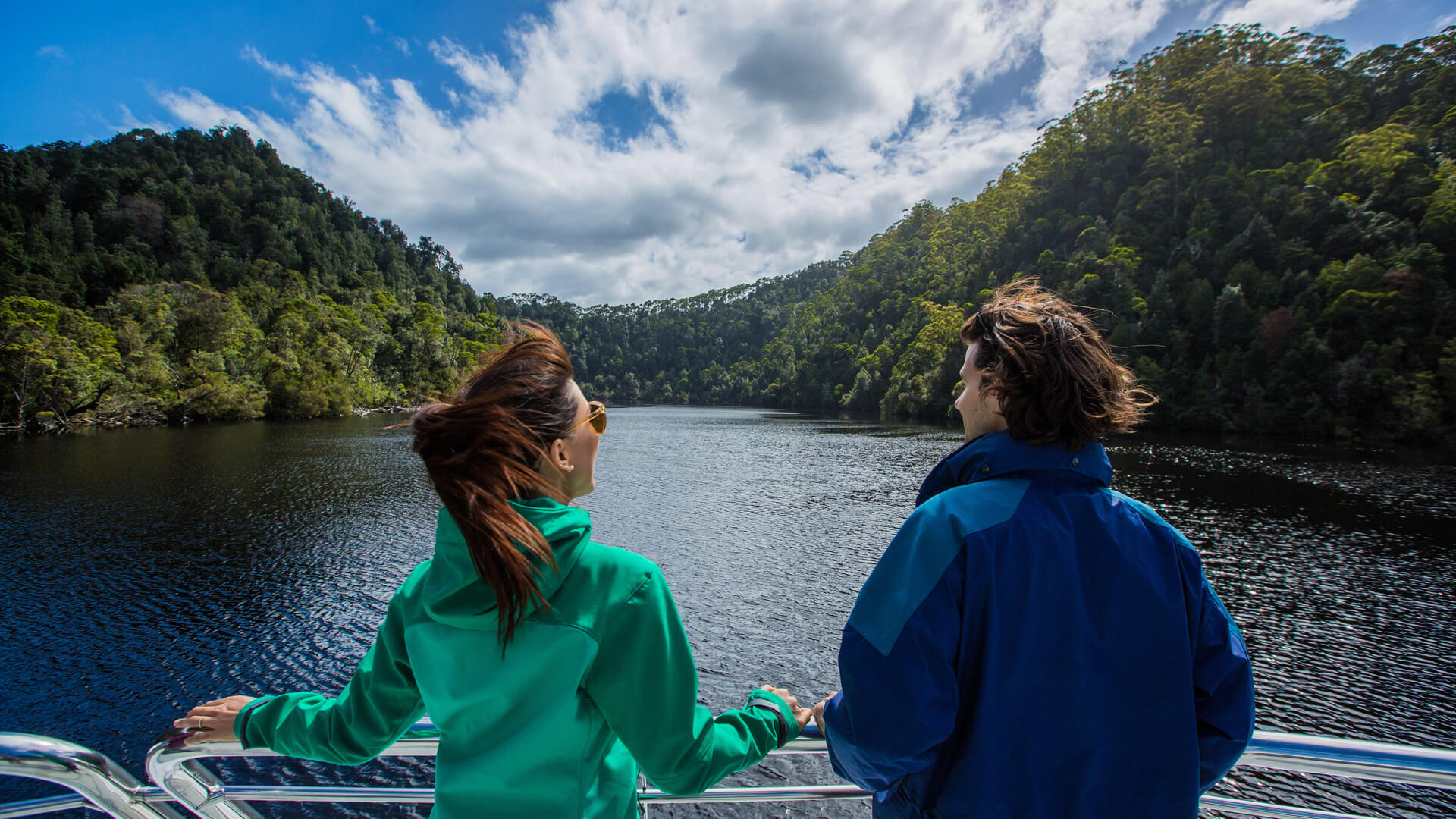 After a chef prepared lunch you'll stop to learn about Tasmania's convict history at Sarah Island – a former Macquarie Harbour Penal Station with a reputation as one of the harshest penal settlements of all the Australian colonies. Operating for just 11 years between 1822 and 1833, Macquarie Harbour Penal Station took the worst of the worst convicts as the chances of escape were "next to impossible". Conditions on the island were so bad that in 1824 a prisoner named Trenham killed another convict in order to be executed rather than face further imprisonment there. (source: wikipedia) The 2008 film 'The Last Confession of Alexander Pearce' was inspired by one of Sarah Island's escaped prisoner's tales of resorting to cannibalism to survive.
After visiting this interesting historic site you'll cruise back to Strahan for some free time before your return scenic flight to Hobart.