From August to October  guests at Sal Salis will have the opportunity to swim with whales at Ninglaoo Reef. 35,000 of these giants migrate along our coast each year and guests have the chance to share the water with them.
In addition to swimming with humpback whales, the crew & the Sal Salis spotter plane will be searching for opportunities to interact with whale sharks, manta rays, turtles, dolphins, dugongs and sea birds.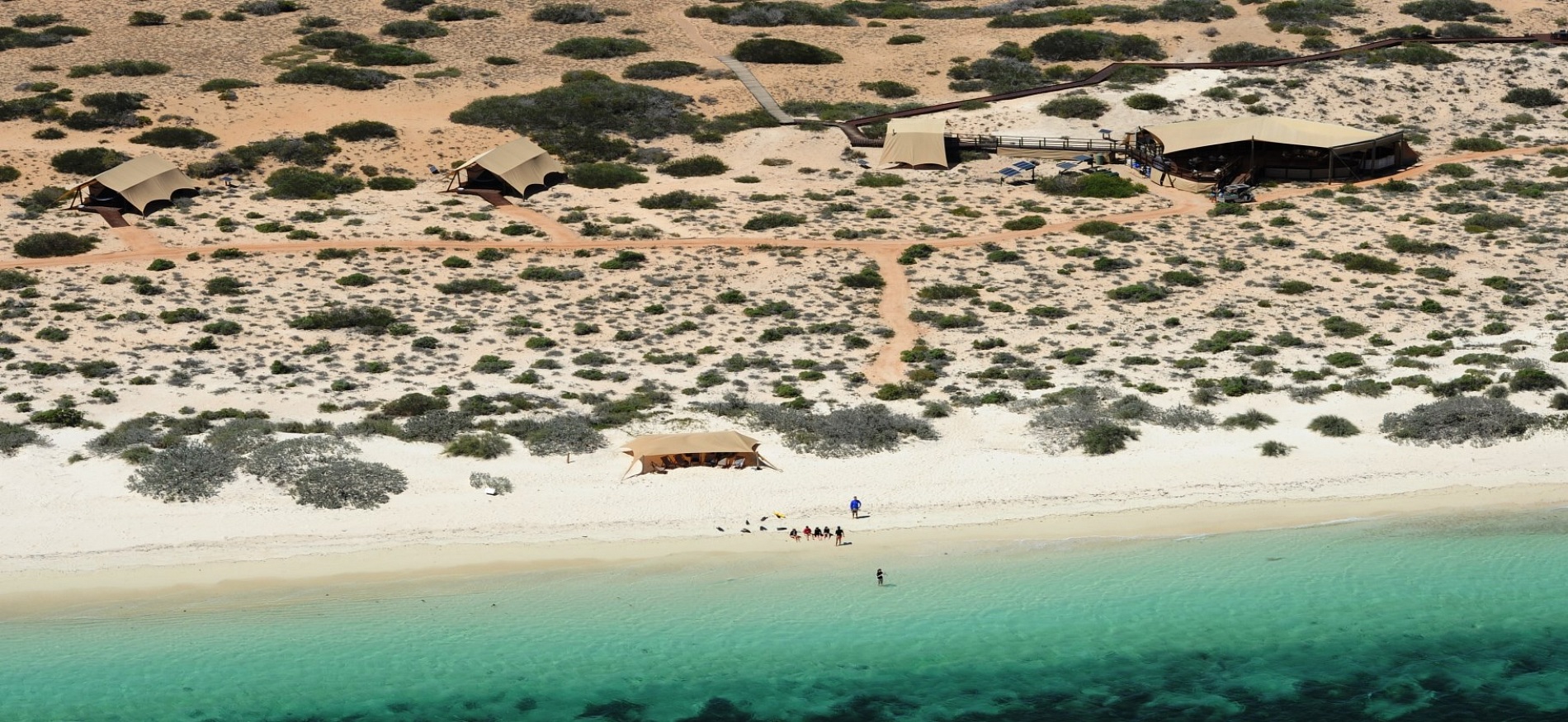 Guests will need to be confident swimmers, able to snorkel and swim freestyle as the whales are found in the open ocean so may be swimming in current and swell.
To swim with whales at Sal Salis please contact your Alquemie advisor.
About the Humpback whales of Ningaloo Reef
To swim with the whales at Ningaloo Reef is the experience of a lifetime. Humpback whales are gentle giants that weigh up to 40 tonnes and range from 12 to 16 metres in length. An estimated 30,000 Humpback whales visit this region annually from June to November during their annual 11,000km migration from Antarctica. They were once hunted to the brink of extinction during the whaling days when whale oil was prized. Whilst they have recovered to numbers around 80,000 globally, they are still negatively affected by noise pollution, shipping, fishing and other marine dangers. Humpback whales are popular whales to watch due to their breaching and other distinctive surface behaviours.