Even if you think you've seen it all, a visit to Seal Bay on Kangaroo Island to see the endangered sea lions is a definite must do. It rates up there with other global wildlife travel experiences, alongside the whales of Antarctica, the gorillas of Uganda and the orang-utans of Borneo.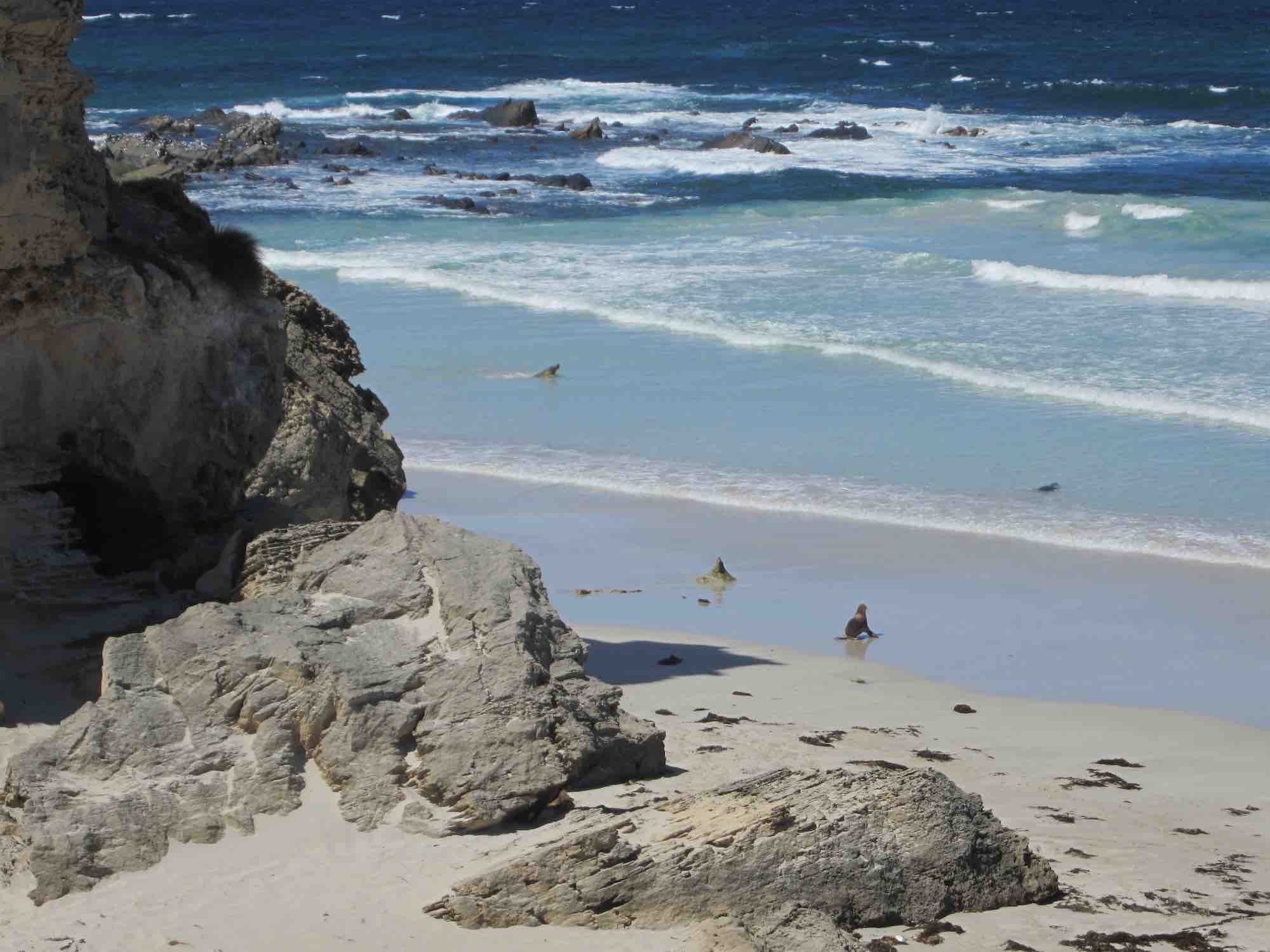 Seal Bay is home to the third largest population of sea lions in the world and as their numbers decline the researchers and guides at Seal Bay play an important part in monitoring the colony of around 800 individuals. In the 19th century sea lions were over-hunted for their leather and oil. These days entanglement in marine debris and fishing gear pose the main threat to sea lions but sharks, boats and overfishing also play a big role.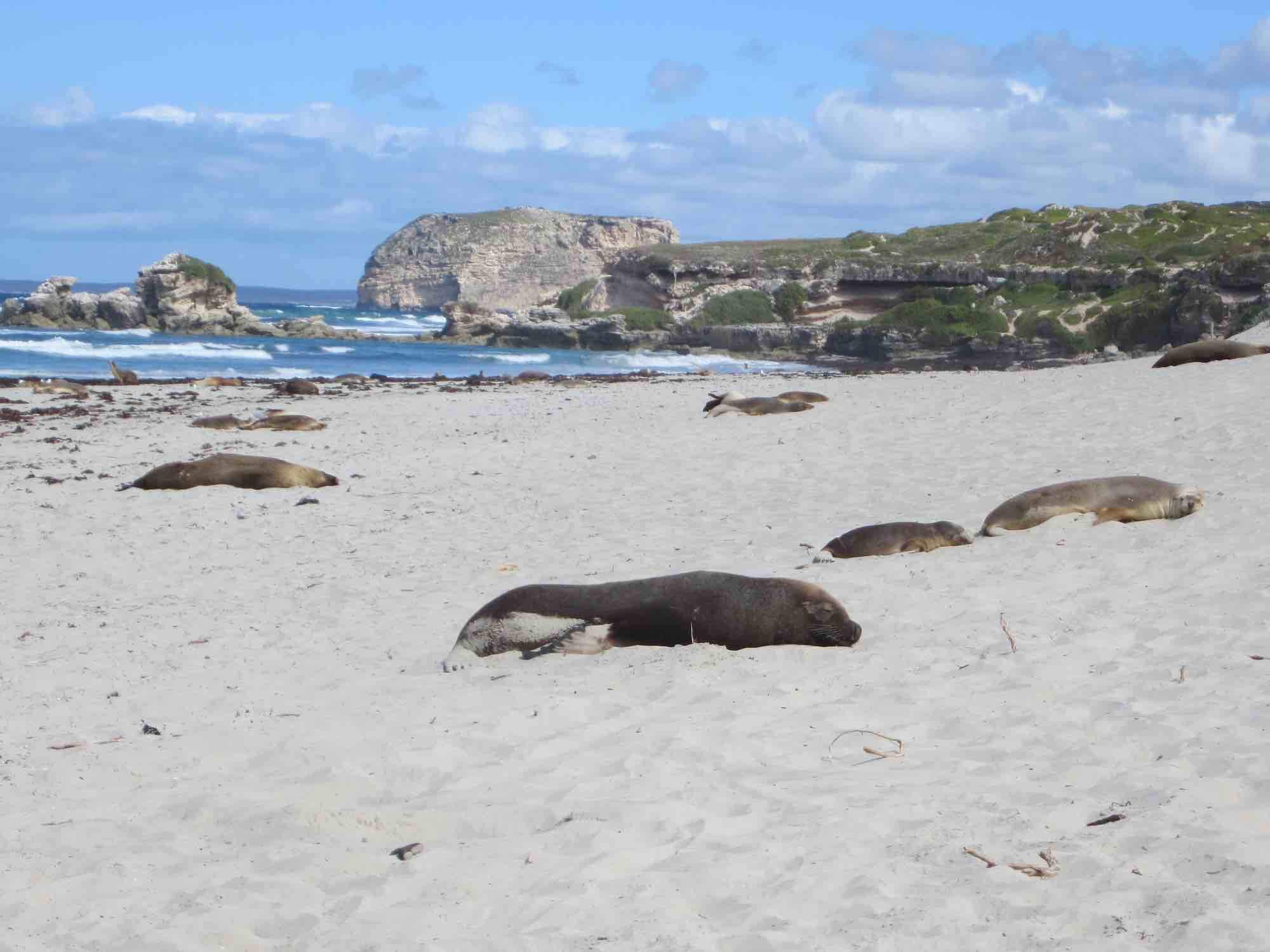 At Seal Bay an intimate eco experience lets you onto the beach to get up close to these cute creatures without visibly disturbing them (the sea lions have been habituated to humans here over the past 25 years ).  Sea lions are quite incredible swimmers. For three days, the mothers leave their pups alone on the beach to travel over 50 kilometres off shore to access food. They will dive up to depths of 50 to 100 metres between 900 and 1200 times (yes that's correct!). When they return, completely exhausted they will simply sleep for three days before doing it all again.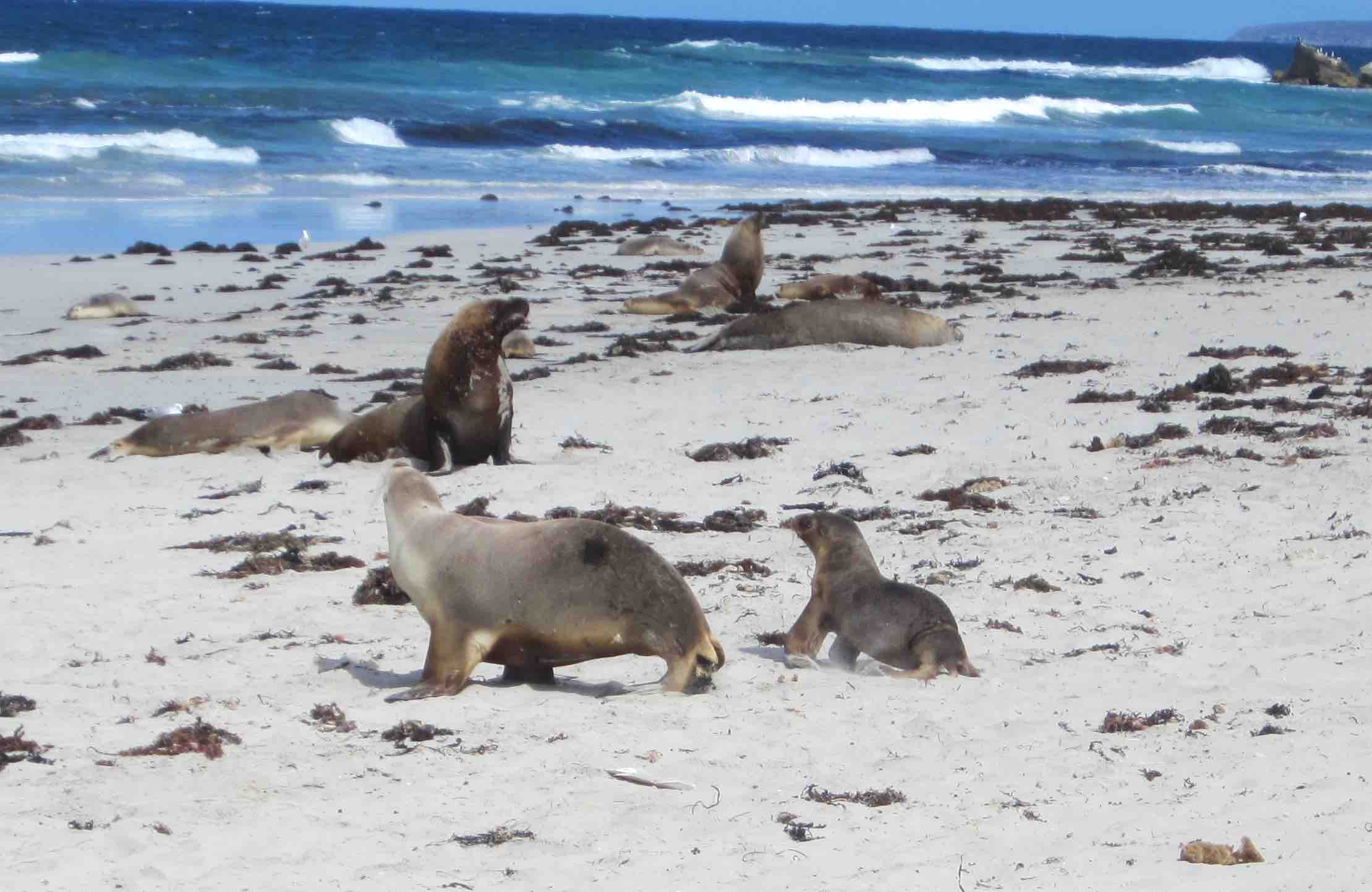 When I visited in early March 2018, there were more than 50 sea lions all around us – a combination of mothers and pups, and males. They were in various states of activity; some sunning themselves, some heading in or out of the water and young pups calling out to their absent mothers. To see and hear them so active in the wild is something very special.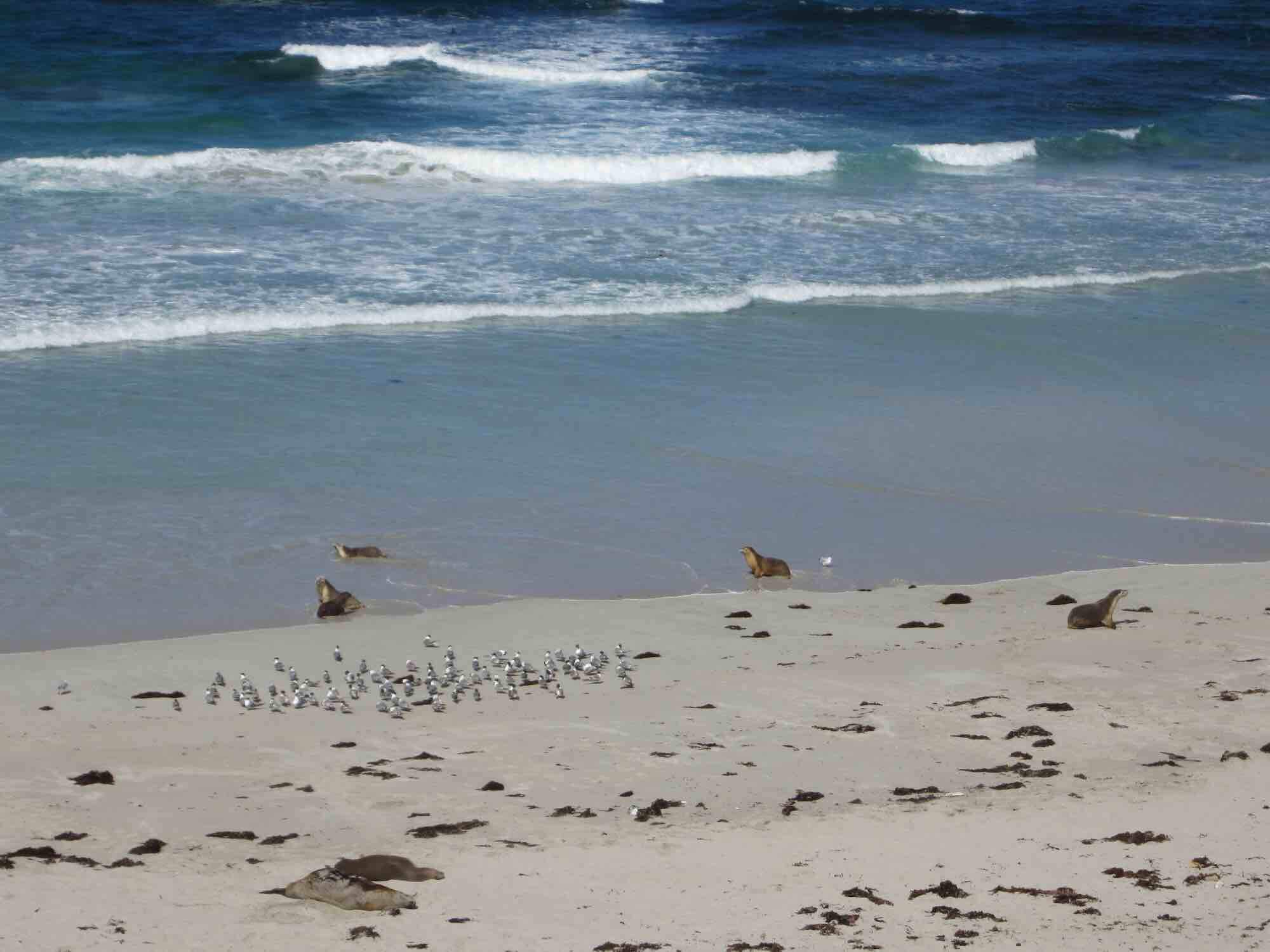 Located on the southern side of Kangaroo Island, Seal Bay was completely unaffected by the 2019/2020 bushfires on Kangaroo Island. Seal Bay is best experienced early in the morning when you'll have the beach to yourself before the tourist buses arrive.
Talk to Alquemie about including a private Seal Bay experience in your Australian itinerary.
Click here to enquire about an itinerary like this.