This example itinerary is for guests who love to see their wildlife in the wild, and who like to travel in style.
Hobart to Saffire via Maria Island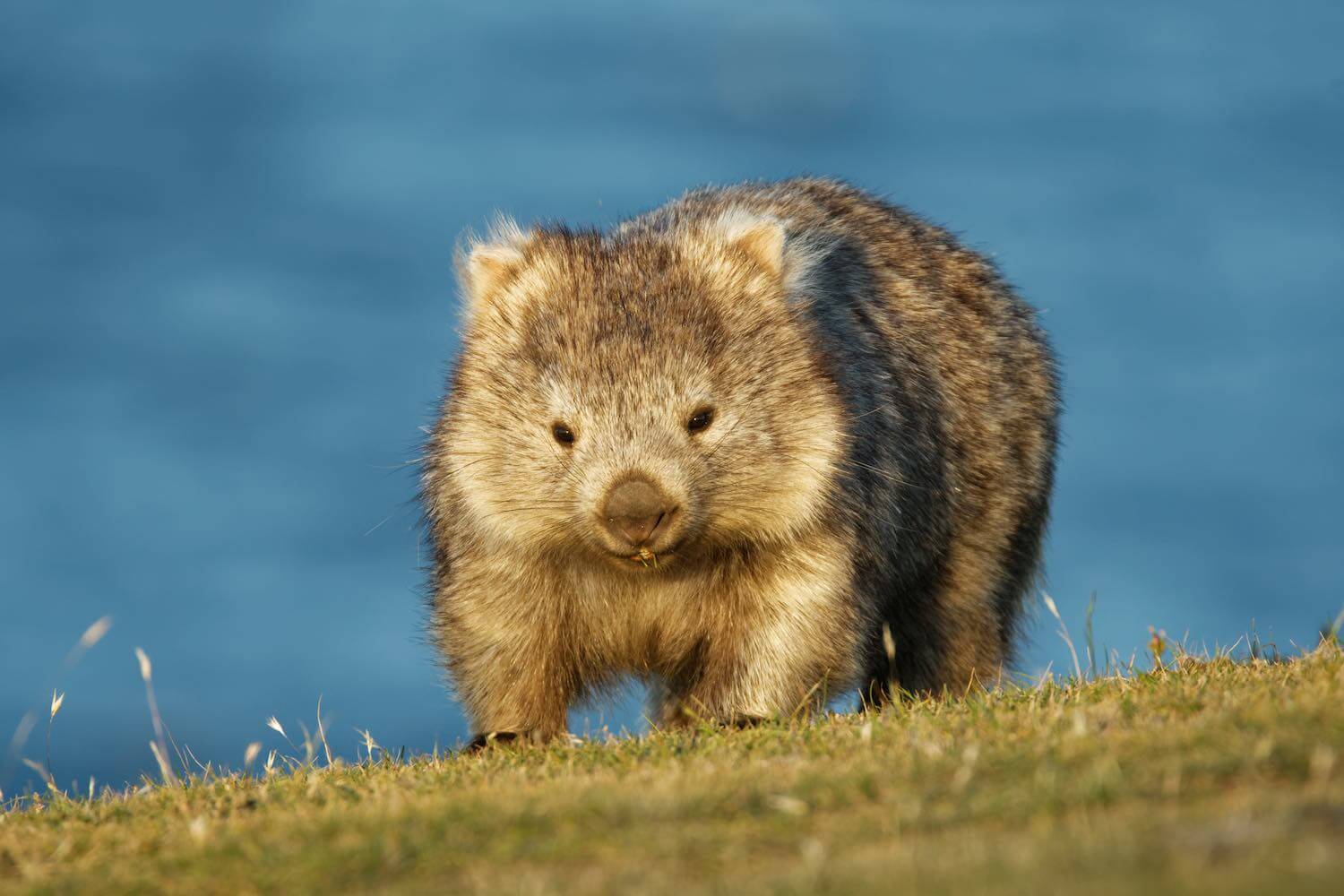 Begin your Australian experience with a private flight to the gorgeous Maria Island, a world heritage listed national park just off the east coast of Tasmania. Its tranquility combined with its natural beauty, rare wildlife and fascinating history makes it a unique and special place. Known as the 'Noah's Ark' of Australia because of its abundance and variety of wildlife, guests will enjoy a scenic stopover with wine and cheese before continuing on to Saffire Freycinet.
For those interested in conservation we can arrange time with one of Tasmania's most acclaimed wildlife naturalist experts who will provide many fascinating insights into the lives of the various rare and unusual birds and animals that inhabit this remarkable island sanctuary – the most recent of which is the endangered Tasmanian Devil which were introduced to the island recently to form a "breeding insurance population".
Spend two to three nights at Saffire Freycinet – a Luxury Lodge of Australia

The Freycinet Peninsula extends south-eastwards from Tasmania's coastline and is a gazetted National Park that includes the internationally acclaimed Wineglass Bay. Freycinet's landscapes are soft & warm pink granite mountains, white sand beaches, grey-green casuarinas, seawater blue as sapphire! Saffire is located on the inside of the gentle curve of sandy coastline that joins the peninsula to mainland Tasmania. Saffire overlooks the wide expanses of Great Oyster Bay, where migrating whales and dolphins come to play; local farms produce fresh, succulent oysters in some of the world's cleanest waters; and fishing boats and trawlers bring in their daily catch of crayfish, scallops and deep sea fish, dripping and salty-sweet straight from the ocean.
Featuring a day spa, guest lounge, bar, and a range of exclusive experiences and adventures, Saffire delivers warm Tasmanian elegance amidst unparalleled access to the natural surroundings and ancient landscapes. Palate, the on-site restaurant, is Tasmania's most exclusive venue. The head chef prepares menus inspired by the freshest local produce available.
A complimentary experience not to be missed is the Freycinet Marine Oyster Farm. Don a pair of waders, learn the inner workings of the farm, and then eat oysters plucked from the bay. With its breathtaking location, extremely personalised service, and amazing gastronomy, our team highly recommends this hotel for your Tasmanian stay.
Play golf on one of the world's top courses (and most isolated!) at Cape Wickham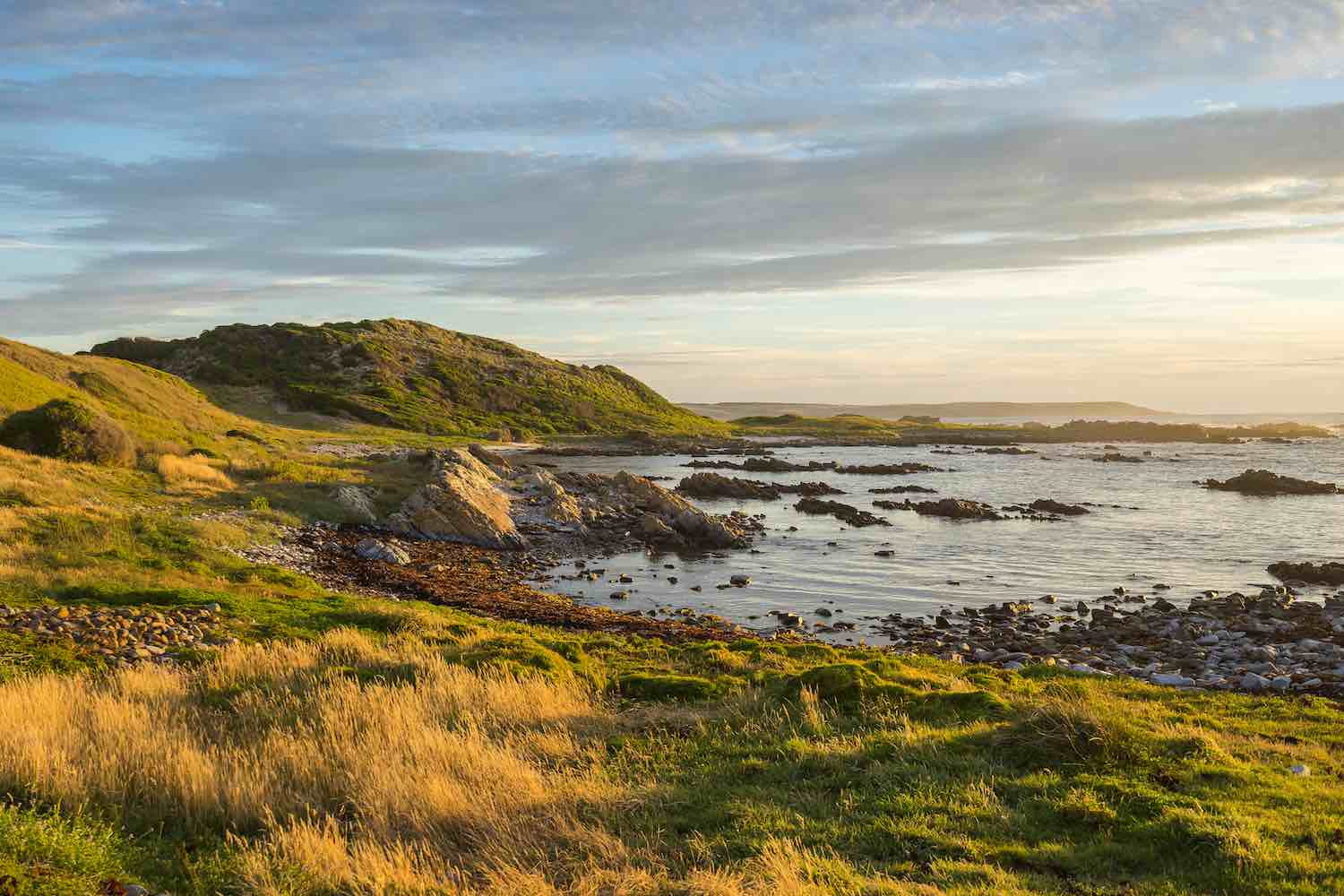 After a relaxing time at Saffire, hop on your private jet to King Island in the middle of Bass Straight half way between Tasmania and the Australian mainland. Here you will find Australia's #1 public golf course and one of the top 50 in the world.
Immerse yourself into a rare and dramatic mix of coastal holes cleverly routed around Cape Wickham Lighthouse on the northern tip of King Island, with some holes leaning gently toward the ocean (Bass Strait), and others set atop a rocky headland. The 11th is almost "in" the sea and the 18th is built directly above the beautiful beach at Victoria Cove, which comes into play as bunker on the final hole. Few courses in the world, if any, interact with the ocean quite like this.
Cape Wickham Links is also home to an abundance of wildlife, such as short tailed shearwater mutton birds, copperhead and tiger snakes, wallabies and even wild turkeys. Keep an eye out for seals basking in the sun on the rocks beside the 2nd green, or whales breaching as they pass by Bass Strait.
King Island is also known for its produce, delivering world-class cheese, beef and seafood so if golf is not your style then we can help you explore the island with your tastebuds.
Enjoy a coastal safari on the Eyre Peninsula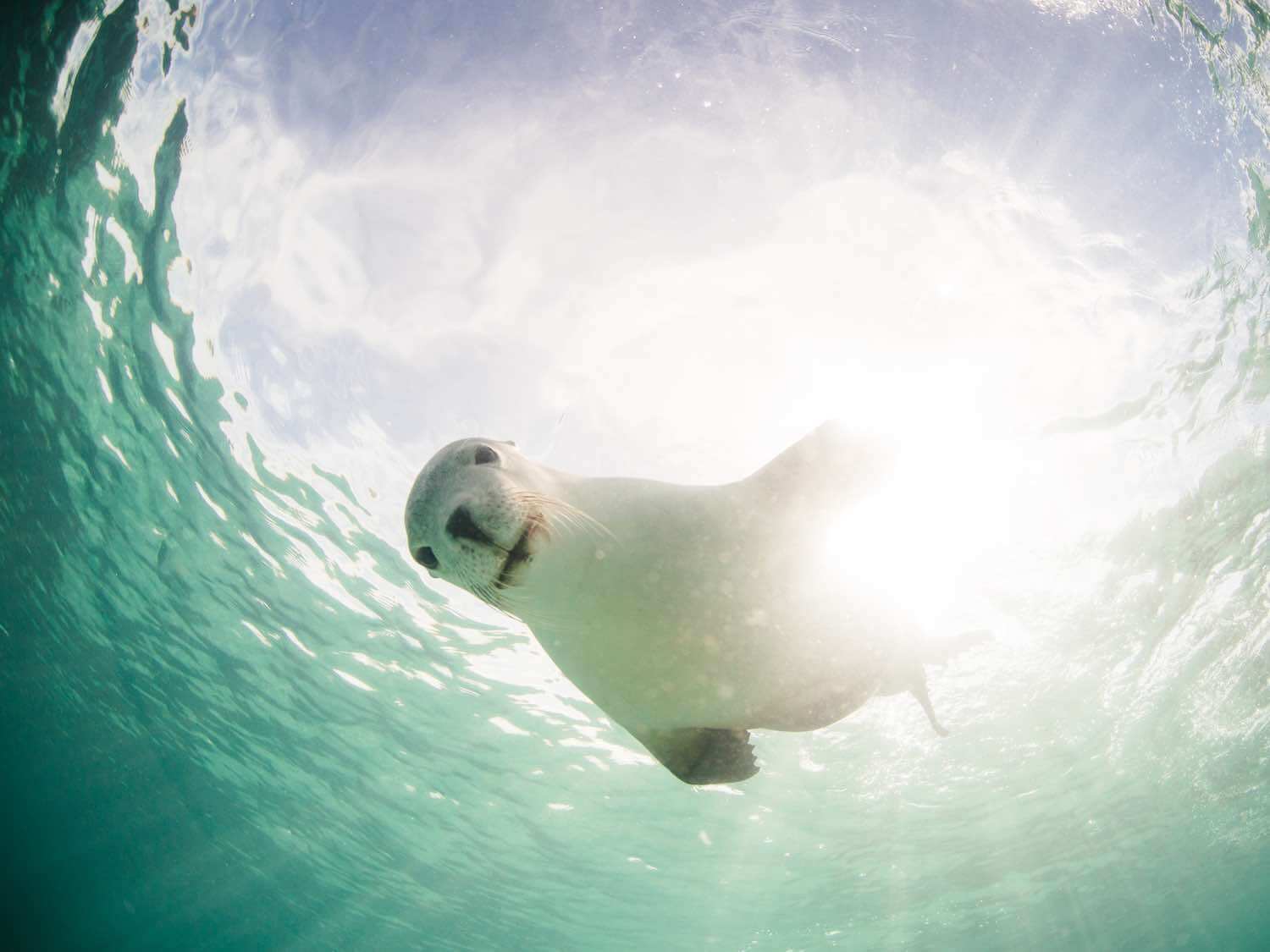 From King Island you'll fly north-west to spend your next two to three days on a wildlife encounter in one of Australia's lesser known and delightfully deserted regions – The Eyre Peninsula of South Australia. You'll be shown the very best in native wildlife with visits to Big Swamp (freshwater) Wetlands, Coffin Bay National Park, Avoid Bay, Mount Dutton Bay Conservation Park, Baird Bay, Port Lincoln National Park, and Mikkira Station.
Apart from experiencing land-based wildlife and birdlife in their natural habitat, you'll get to spend an amazing day in Baird Bay swimming with Australian sea lions — one of only two places in the world where this is available. You'll also get out into deeper water where you can swim with bottlenose dolphins. These lightning-fast and powerful animals sometimes come so close you can hear them chatter.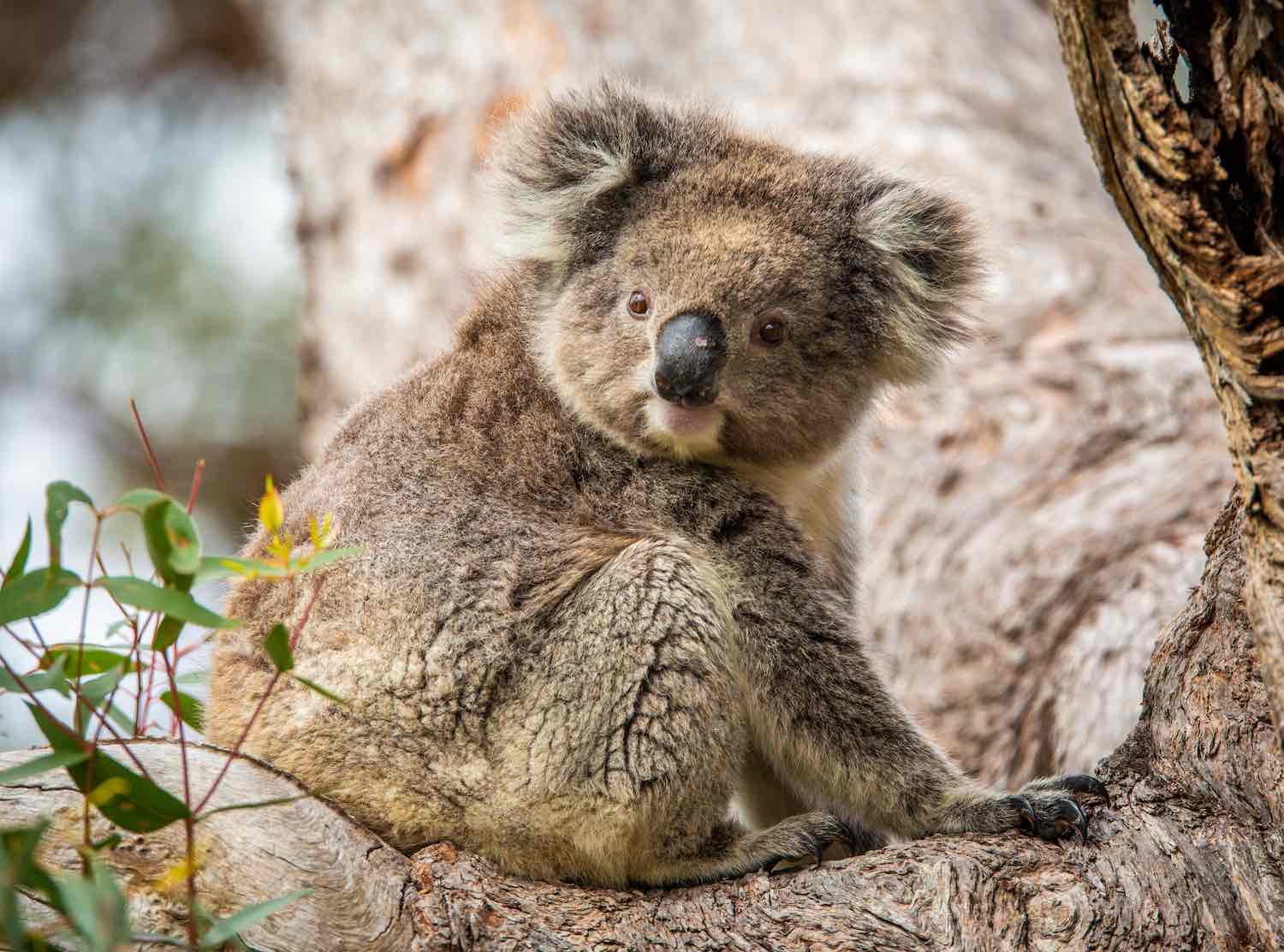 Back on land, make sure you pack your binoculars or camera because, over the next few incredible days, your guide will point out the diverse range of animals and birdlife much of which is rare, endangered or vulnerable. You'll be especially astounded at the variety of birdlife in the region including seabirds, shorebirds, songbirds, parrots (including the rare Port Lincoln parrot) and raptors such as osprey and the white-bellied sea eagle.
Love oysters? You'll love The Brother Cruise where a local Oyster farmer will take you cruising to The Brothers where you can watch seabirds, seals and dolphins that frolic in this area. You'll also learn about, and sample, fresh Pacific and native agassi oysters including the farming practices involved in growing, harvesting and processing this marine delicacy.
Finish off with one of the best wildlife encounters – getting up close with koalas – where an environment of stunted gums mean the koalas are often sitting in tree branches at, or just above, head height meaning you can view these beautiful animals up close in their natural habitat.
Spend a few days at one of Australia's best conservation stories at Arkaba in the Flinders Ranges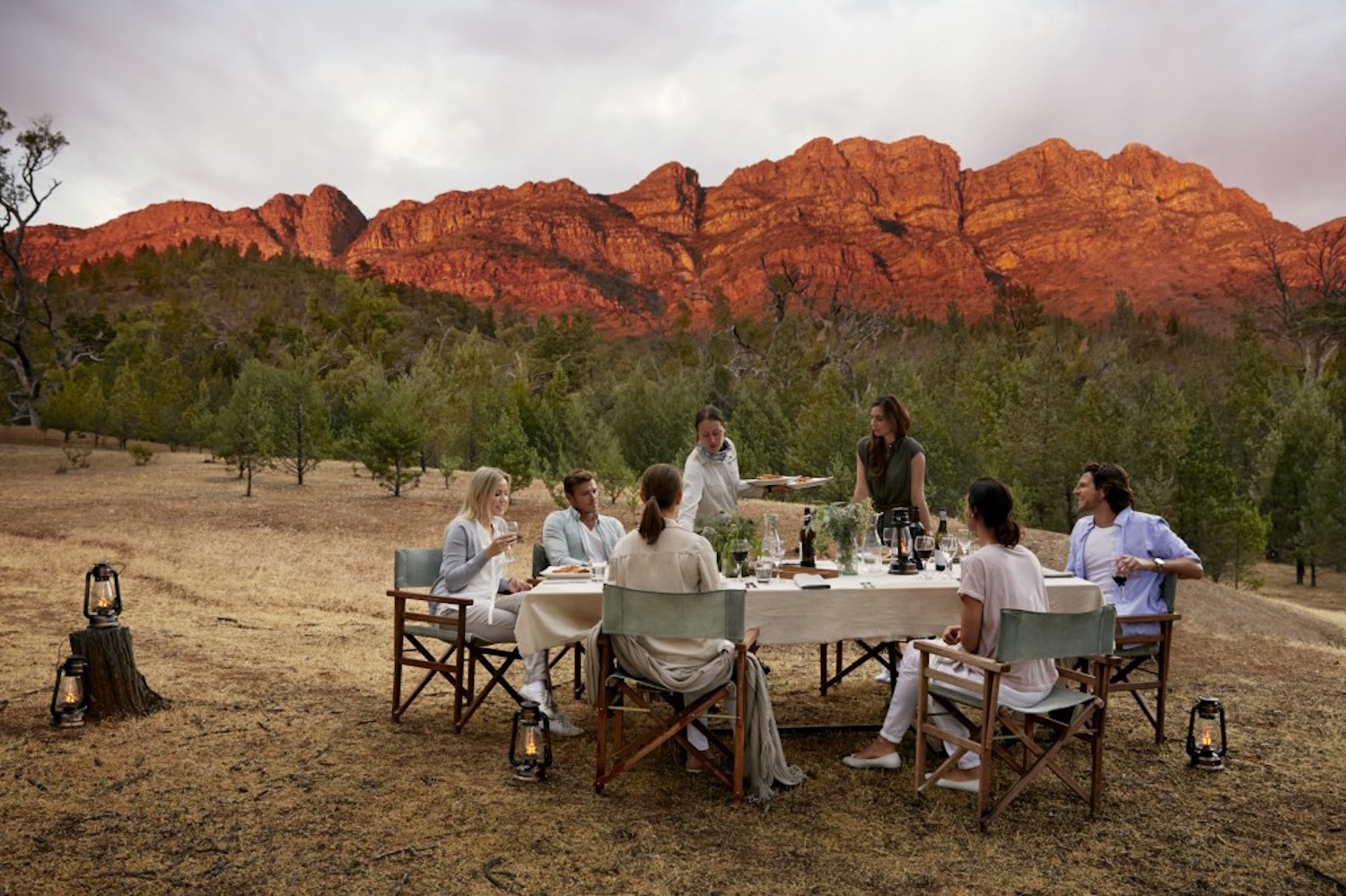 Fly from one amazing South Australian wildlife experience to the next – Arkaba Conservancy. With a completely different feel to that on the coast, Arkaba's true luxury comes in the fact that its 60,000 acres are shared by just 10 guests, taking the definition of exclusivity to a new level in Australia. Nestled inland amongst the ancient landscape of the Flinders Ranges, Arkaba is a genuine blend of conservation and tourism.
The Flinders provides an insight to the depth of Australia's geological history, extending back more than a billion years, with the evidence of long-disappeared mountain ranges, beaches, tidal flats, reefs and glacial moraines still visible in the rocks to this day.
Formerly a sheep station, the land is today managed as a private conservation sanctuary. De-stocking and on-ground conservation programs have resulted in significant repopulations of bird, reptile and mammal species. Arkaba's management team is happy to share their conservation experiences and the broader challenges faced in Australia to secure the country's diverse natural heritage.
Recognised as one of the most beautiful outback properties in the country, Arkaba's history stretches back to the 1850s. The homestead's 5 ensuite bedrooms have been tastefully restored in tune with the property's pioneering history and, in tune with Wild Bush Luxury's understated Australian style, a stay is more like staying with friends in the country than a typical luxury hotel. Each homestead bedroom opens out onto a shaded verandah with individual views of the surrounding ranges.
In early morning, the sight from the breakfast table as the rugged peaks of the Elder range are set alight by the morning sun provides a teaser for what the rest of the property has in store. Arkaba's wildlife is prolific – with Australia's three largest macropods (Red Kangaroo, Western Grey Kangaroo and Common Wallaroo) all regular sightings. The country's most endangered, the Yellow-footed Rock Wallaby, has also returned to Arkaba's range since the introduction of active conservation programs.
For those keen to learn more of the challenges Australia faces in saving its diversity of wildlife, join one of Arkaba's field guides one evening to track a radio collared feral cat or set up the trip cameras that monitor key sites across the property. The tourism dollars that are spent at Arkaba go straight back into wildlife conservation on the property and an ever improving wilderness experience.
Arkaba provides the opportunity for guests to immerse themselves in the story of the bush – its ancient geology, diverse wildlife and the chance to get 'hands on' with the conservation programs of the property. Arkaba's team of expert field guides live and breathe the bush and through a mix of walks, open top safari drives and sheer passion, they will open up the secrets of one of Australia's most fascinating and spectacular landscapes.
Arkaba offers some of the best bushwalking in the country. With an Aboriginal history going back thousands of years and a geological history that dates back hundreds of millions of years – today a walk on Arkaba is a walk through Australia's geological history, with the exposed rock strata revealing Australia's journey through time.
An open top 4WD safari drive reveals the vistas and secrets of the property in a different way, usually capped off with a sundowner drink on top of the ranges with the scale and grandeur of outback Australia laid out for miles around. Arkaba's expert field guides pull together the incredible geological history, wildlife and pastoral heritage of this region with 4WD safaris, guided bush walks and a chance to take in the sights and sounds of the bush.
Finish your journey witnessing the rebirth of our bush at Emirates One&Only Wolgan Valley in the Blue Mountains.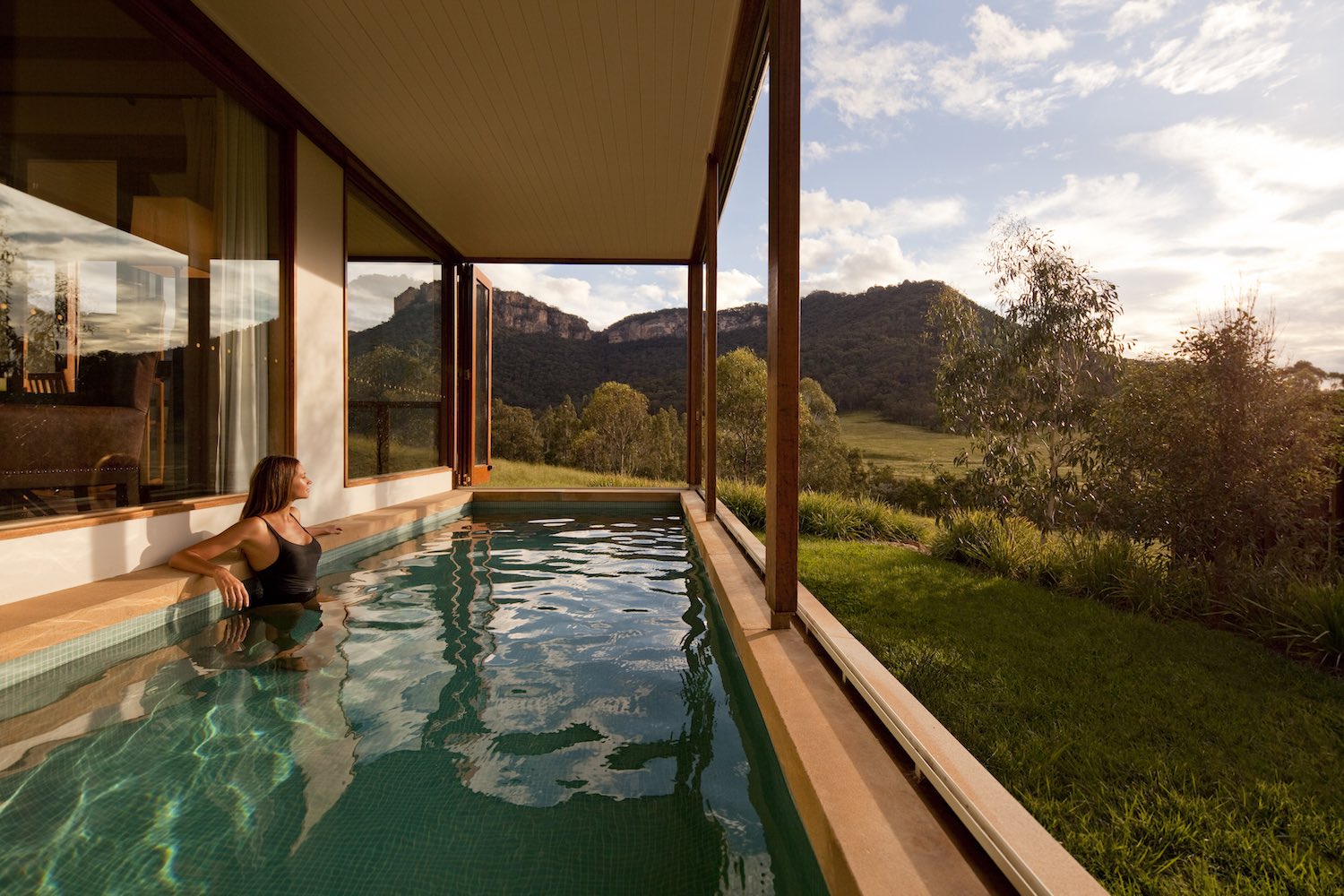 Witness the true majesty and strength of Mother Nature. The Australian bush is remarkably resilient, having evolved with fire for millions of years. At Luxury Lodge of Australia, Emirates One&Only Wolgan Valley you'll see and hear first hand about the regeneration of the bush after the fires.
Over golden-green plains, bubbling creeks, and dramatic ridgelines, you'll find a sanctuary devoted to nature. Nestled among Australia's World Heritage-listed Greater Blue Mountains, you can seek refuge and find adventure;
enjoy the freshness of summer and the unique magic of winter.
Committed to the preservation of the surrounding environment and its native wildlife, Emirates One&Only Wolgan Valley is home to over 7,000 acres of conservation reserve. Perfect for horseback riding, campfires, stargazing, gourmet picnics, and rediscovering your equilibrium amidst the epic landscape.