"It's too cold for crocodiles", our knowledgable guide Glen assures us as we pull on thick wetsuits. We are about to go River Drift Snorkelling – a unique way to explore the tropics. It hadn't even crossed my mind to be worried about crocodiles but it was a valid point – they inhabit rivers in the north of Australia. We walk the short 50 metres from the van to the river and any worries of crocodiles quickly fade away. The river is definitely on the chilly side, but more than that – we are in one of the most beautiful settings I'd ever found myself in.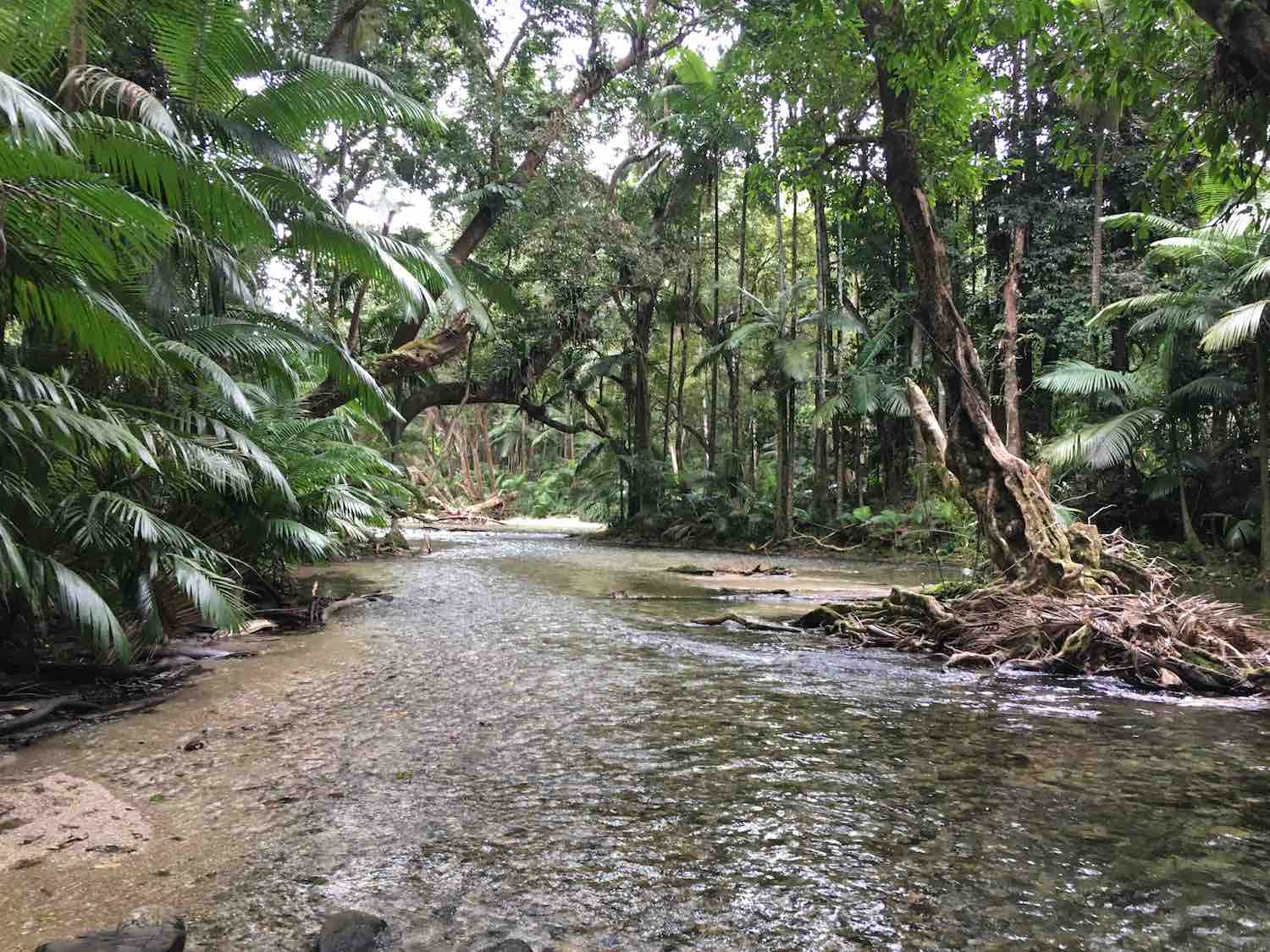 We are at the Mossman River near the edge of World Heritage Listed Daintree National Park, the oldest living rainforest in the world, a region which contains an almost complete record of the major stages in the evolution of plant life on earth. This part of the river is a clear and shallow, gently flowing stream draped on either side by tropical rainforest that reminds me of some movie scene. Tall palms sprout from the banks while larger more ancient looking trees lean over the river, attempting to catch the sunlight that gently makes its way down. Simply stunning.
Just a few kilometres upstream lies Silky Oaks Lodge – a luxury lodge of Australia and my favourite choice of accommodation in the area. As we wade into the cool water, Glen gives us some safety instructions before we don our snorkels and mask and pop our heads underwater.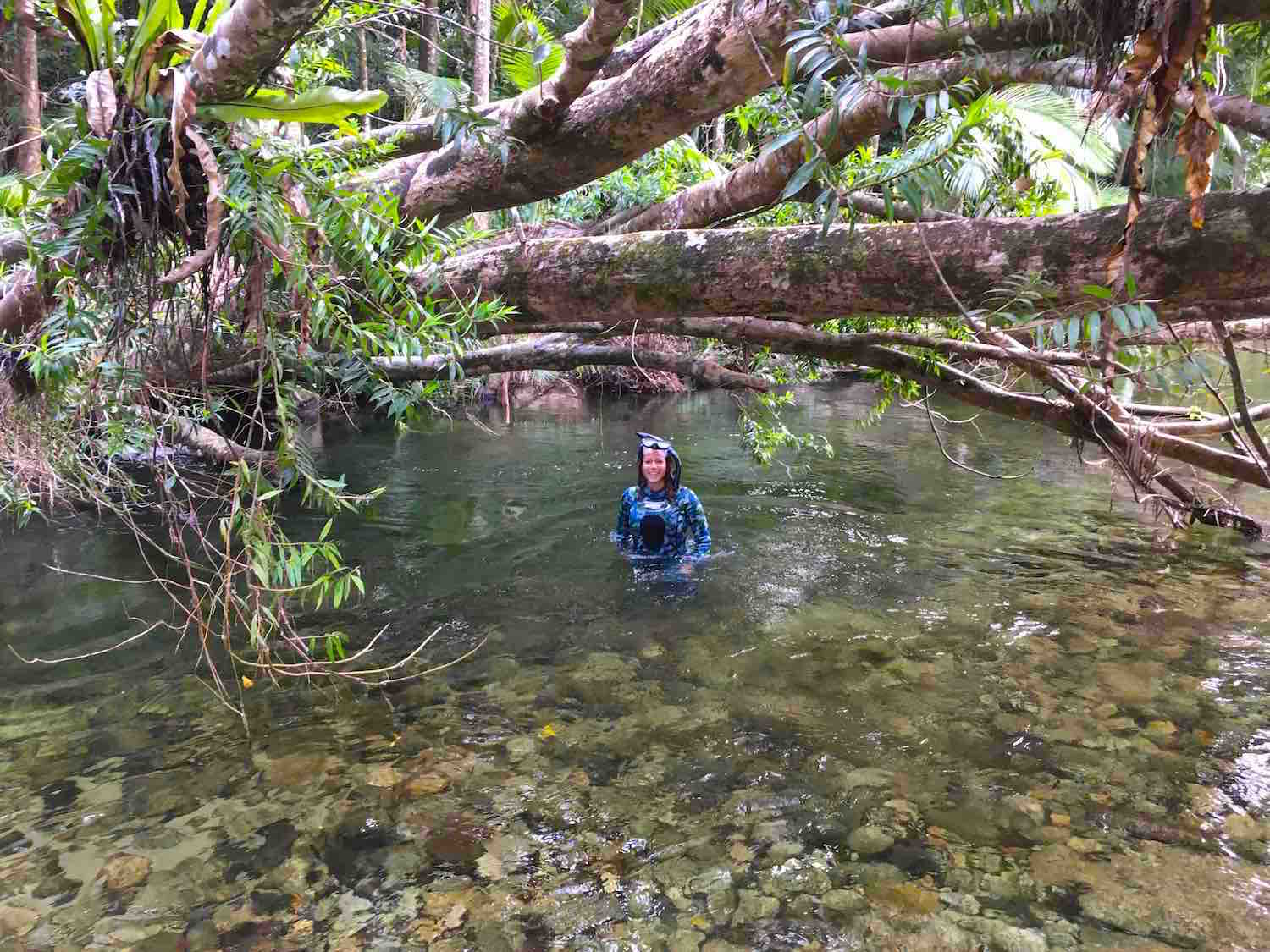 It's a completely different experience to snorkelling in locations like the Great Barrier Reef – for starters there's a current which makes things really quite fun as you drift along. Depending on the season the river may be shallow or deep and fast flowing or slow, and because it's a pristine natural environment there are some hazards such as hidden underwater logs although these come in handy to hold onto in the current. As we head downstream there is a huge tree that had fallen across the river and we snorkel through it's branches. There are plenty of fish to be seen – mostly small and brown – but plentiful none the less. We also see a turtle which was a delight. The illusive platypus remained as such despite my efforts to find one along the river banks.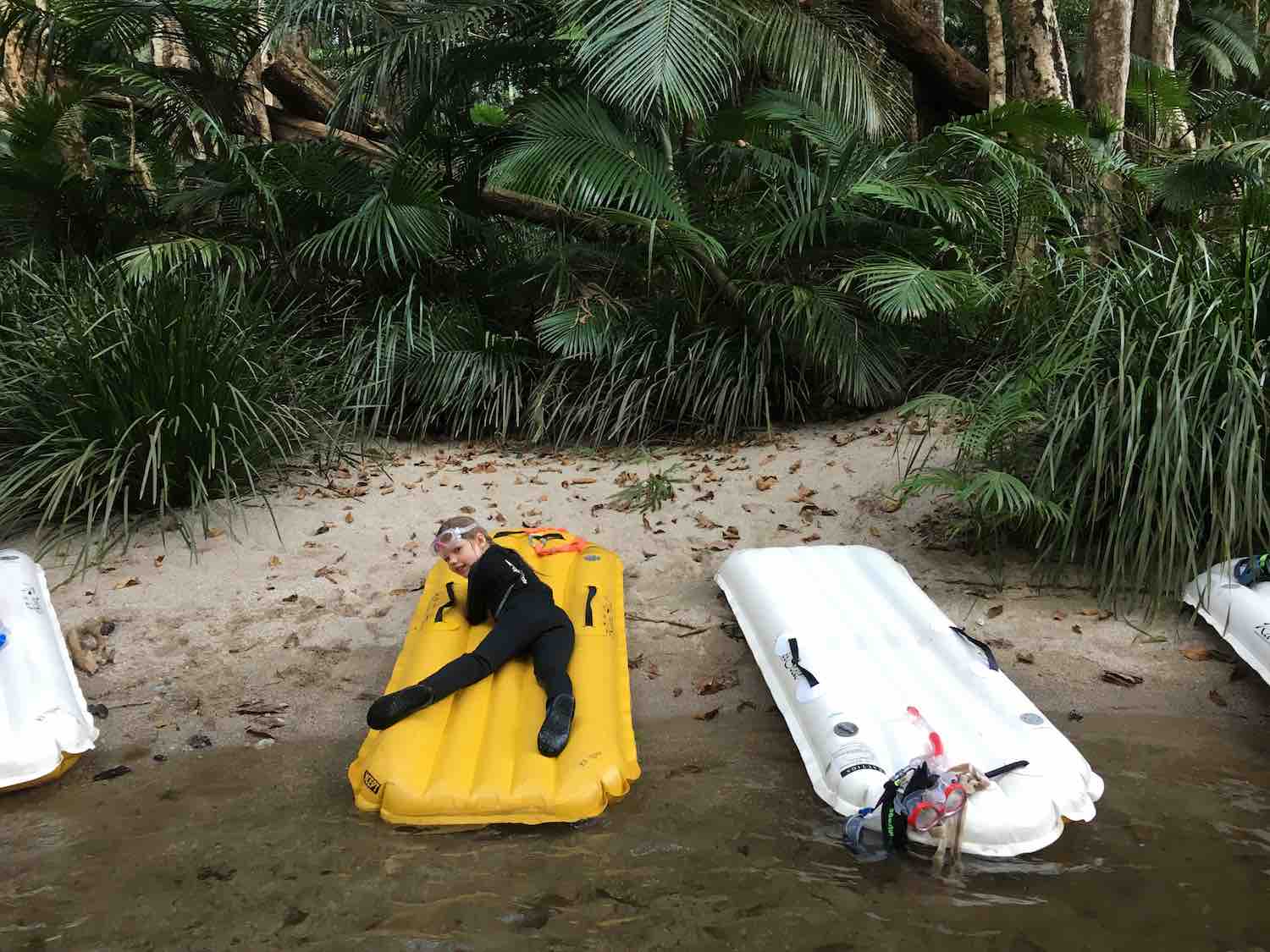 The second half of our trip is simply lazing on inflatable rafts, drifting with the current and watching the treetops of the peaceful rainforest as the river meanders down to our finishing point. It is the perfect way to end an incredible experience – first from below the water, and then from above.
River Drift Snorkelling is the perfect activity for all ages and fitness levels – from groups of friends to families as it's suitable for children who are confident swimmers. It's a great way to spend time in the rainforest and would work fabulously with any itinerary to Far North Queensland. A highly recommended year-round experience.
Click here to find out more about Australian travel with Alquemie