Capture the dramatic coastline, scenery and wildlife and indulge in an unique once in a lifetime experience driving on over 70 kilometres of golden sandy beaches from Noosa to Rainbow Beach on Queensland's Great Beach Drive. Accessible only by 4×4 vehicles, it's an experience that can only be described as exhilarating.
Your local and experienced guides take you to the best-kept secrets of this coastline, and their knowledge makes it an experience to remember.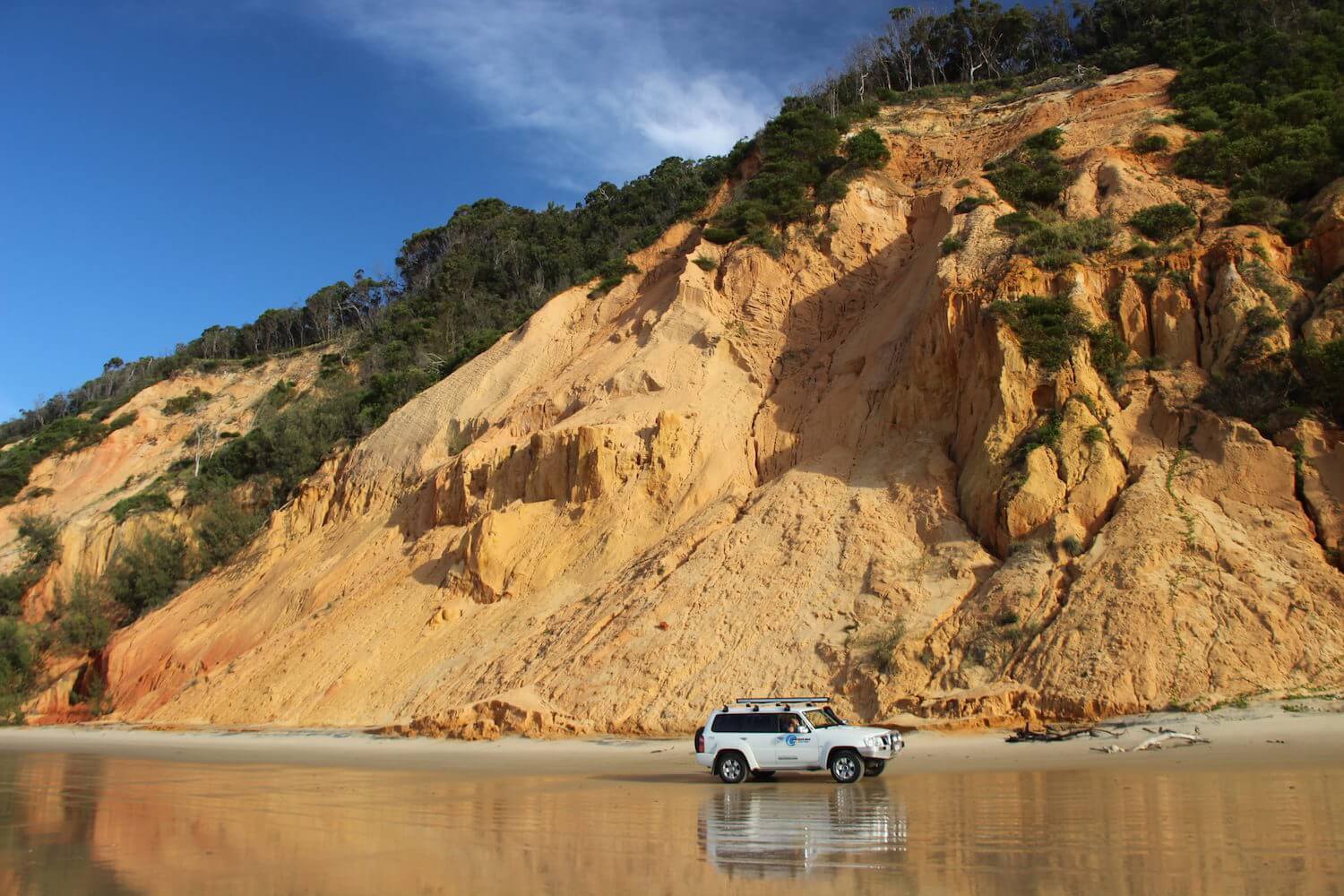 Rainbow Beach is famous for its stunning coloured sands, which were once used by the Gubbi Gubbi people for their artwork and boomerang decoration.
The trip also stops at the secluded and serene Honeymoon Bay, Red Canyon where the red and yellow sands form this unique pinnacle in the sand dunes, a pristine rainforest at Freshwater and the Lighthouse at Double Island Point.
This stretch of stunning sandy beaches features two UNESCO Biosphere Reserves side-by-side, with the Great Sandy Biosphere and Noosa Biosphere offering a unique combination of both beach and bushland.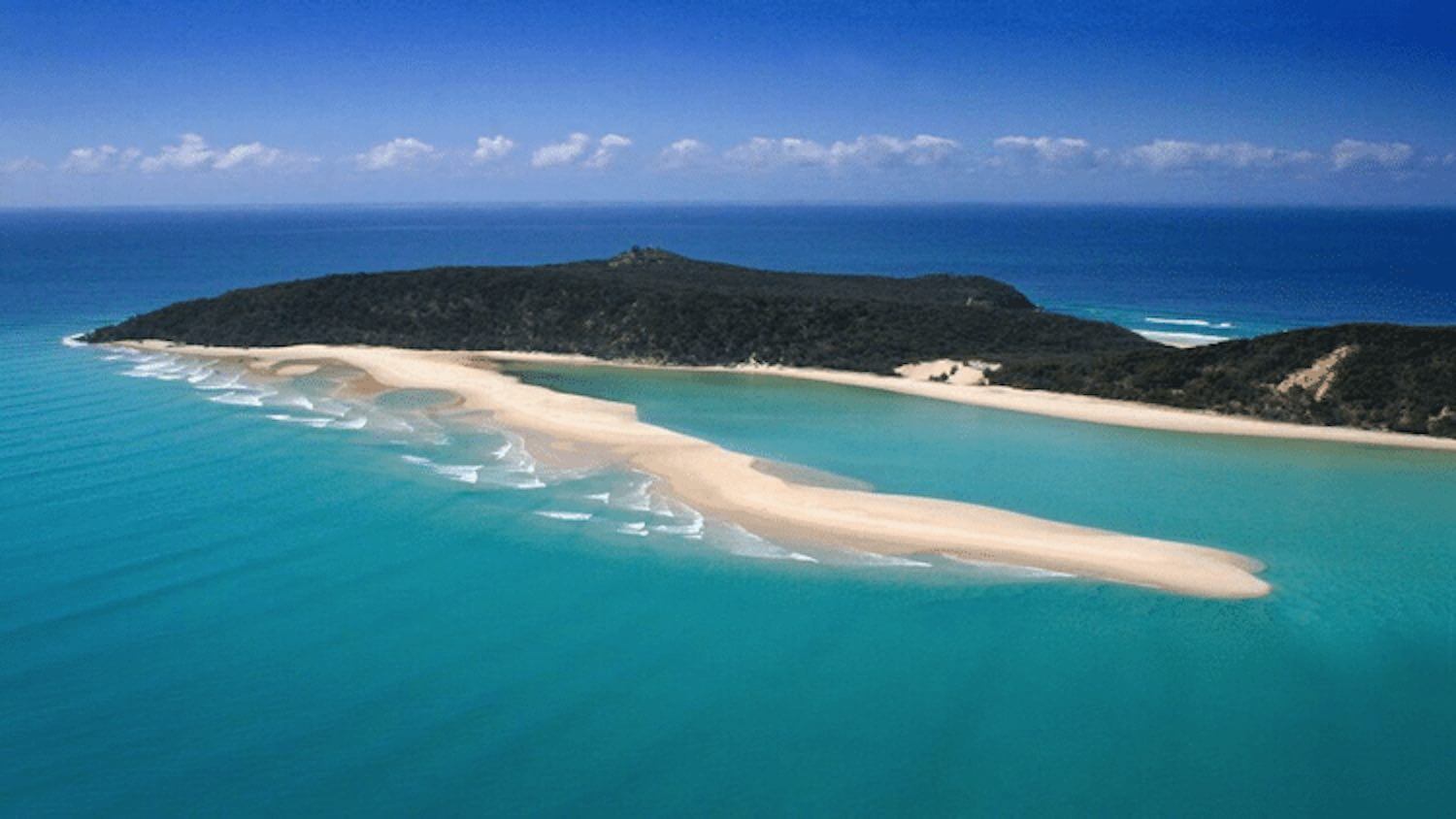 Highlights
40 Mile Beach
A pristine stretch of white sand with stunning headland views all the way from Noosa to Double Island Point.
Red Canyon
Here, red and yellow sands form a unique canyon in the sand dunes where you will enjoy magnificent views over Teewah Beach – a landscape you will never forget.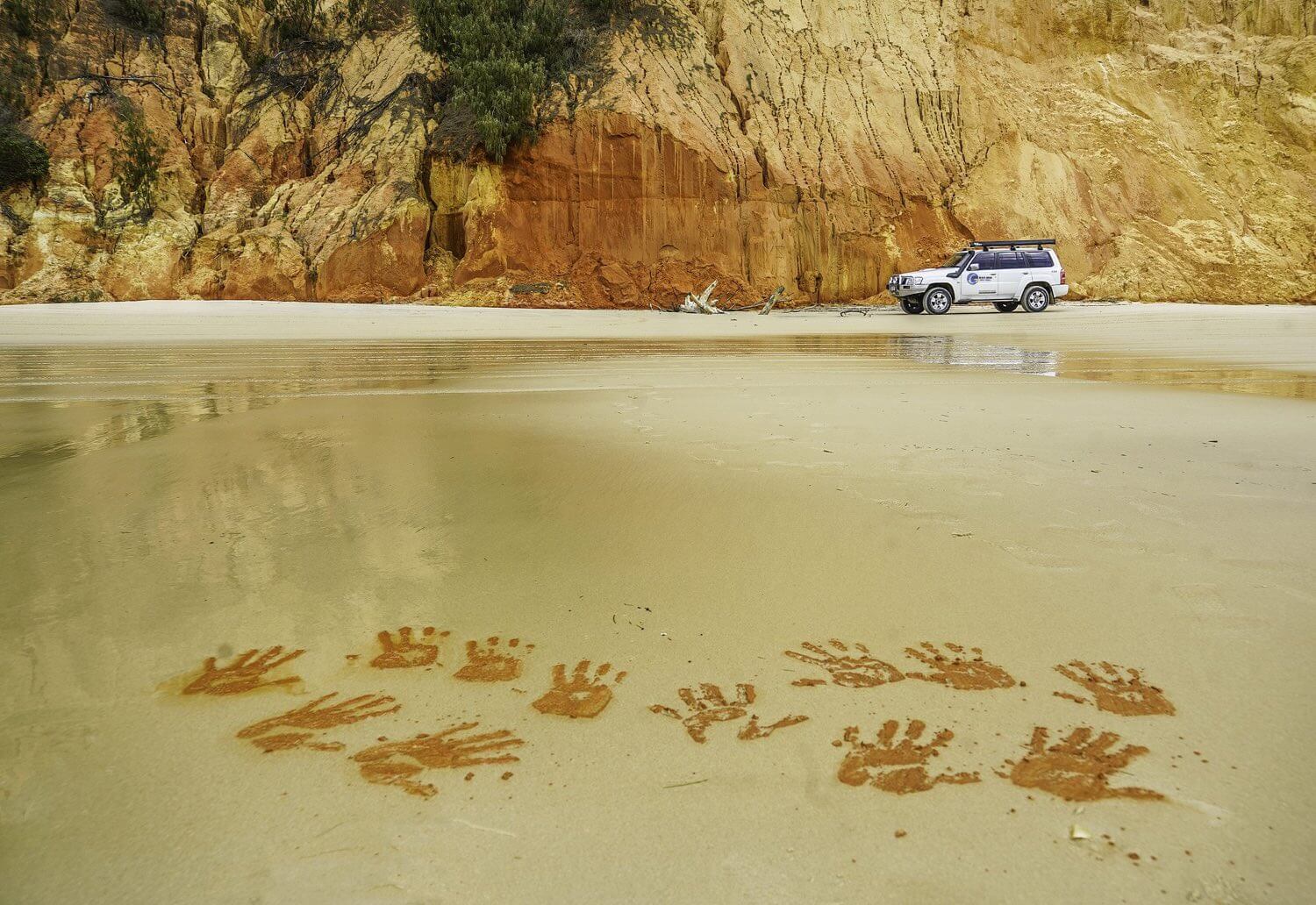 Freshwater
A scenic and relaxing picnic ground in the Great Sandy National Park where we might be visited by Lace Monitors (Goannas), who love being photographed.
Lighthouse
Double Island Point Lighthouse offers breathtaking 360-degree views across the Pacific Ocean and scenic surrounds of the Great Sandy National Park. It is here we often spot pods of dolphins, turtles, sharks, manta rays and the majestic Humpback Whales (season is June-October). We are the only operators with access to the lighthouse, allowing you to see parts of this popular spot otherwise missed. 
Coloured Sands
This world famous attraction has more than 40 different shades of colour. The tour includes a demonstration of the traditional techniques used by the Aboriginal people (with respect to the Gubbi Gubbi people) to create artwork and decorate boomerangs.
Honeymoon Bay
This area boasts a saltwater lagoon with some of the most scenic landscapes in Australia. Here we stop for a refreshing break where you can swim in the protected waters of the bay, or body surf on the longest right hand breaks in Australia all year round.
Rainforest
A beautiful and unique rainforest drive through sand dunes.