We often get asked about the coral bleaching of the Great Barrier Reef (GBR) and how it affects the guest snorkelling or diving experience at destinations such as Lizard Island, Qualia and Orpheus as well as day trips to the reef from Port Douglas and Cairns. Unfortunately the GBR reef has suffered severe coral bleaching in some areas for two years in a row.
Despite this, we believe that a visit to the Great Barrier Reef region in Tropical Far North Queensland is still a highlight of an Australian itinerary – the colourful fish remain and your off-the-reef experience at luxurious properties will relax and delight you.
For serious divers there are options for multi-day live-aboard journeys to locations further afield where there has been less bleaching and Ningaloo Reef off Western Australia is also a fantastic alternative.
Below is the current information available to us about the state of the reef.
What is coral bleaching?
Bleaching is a sign that corals are under stress. Corals are able to cope in a limited range of environmental conditions but when these limits are exceeded (e.g. temperature), they experience stress.
Most corals have microscopic marine algae (called zooxanthellae) living inside their tissue. These photosynthetic organisms give corals much of their colour and also provide up to 90 per cent of the energy corals need to grow and produce. When corals are under stress, this symbiotic relationship breaks down, and corals expel the zooxanthellae and begin to starve. As zooxanthellae leave the corals, the corals become paler and increasingly transparent.
However, corals also contain fluorescent proteins (green, yellow, red and cyan) that may help minimise damage from ultraviolet light. When corals lose their zooxanthellae (bleach), these fluorescent proteins become more visible and the coral can display striking fluorescent hues of pink, yellow or blue. Not all of these fluorescent proteins are visible in daylight though, so corals can also look completely white.
What is the current bleaching situation on the Reef?
In 2016, the Great Barrier Reef suffered the worst ever bleaching event due to record breaking summer sea surface temperatures. This was due in part to a strong El Niño combined with the ongoing effect of climate change. An estimated 22 per cent of coral on the Great Barrier Reef died as a result of bleaching, mainly from reefs in the northern section.
In 2017, the Great Barrier Reef, along with other reefs around the world, suffered a second consecutive year of mass coral bleaching, driven predominantly by ocean warming due to climate change. The effects of this event are being monitored and will continue to unfold for several months.
Click here for the latest update on reef health from the Great Barrier Reef Marine Park Authority.
Source: Great Barrier Marine Park Authority
Great Barrier Reef Update from Lizard Island, 2017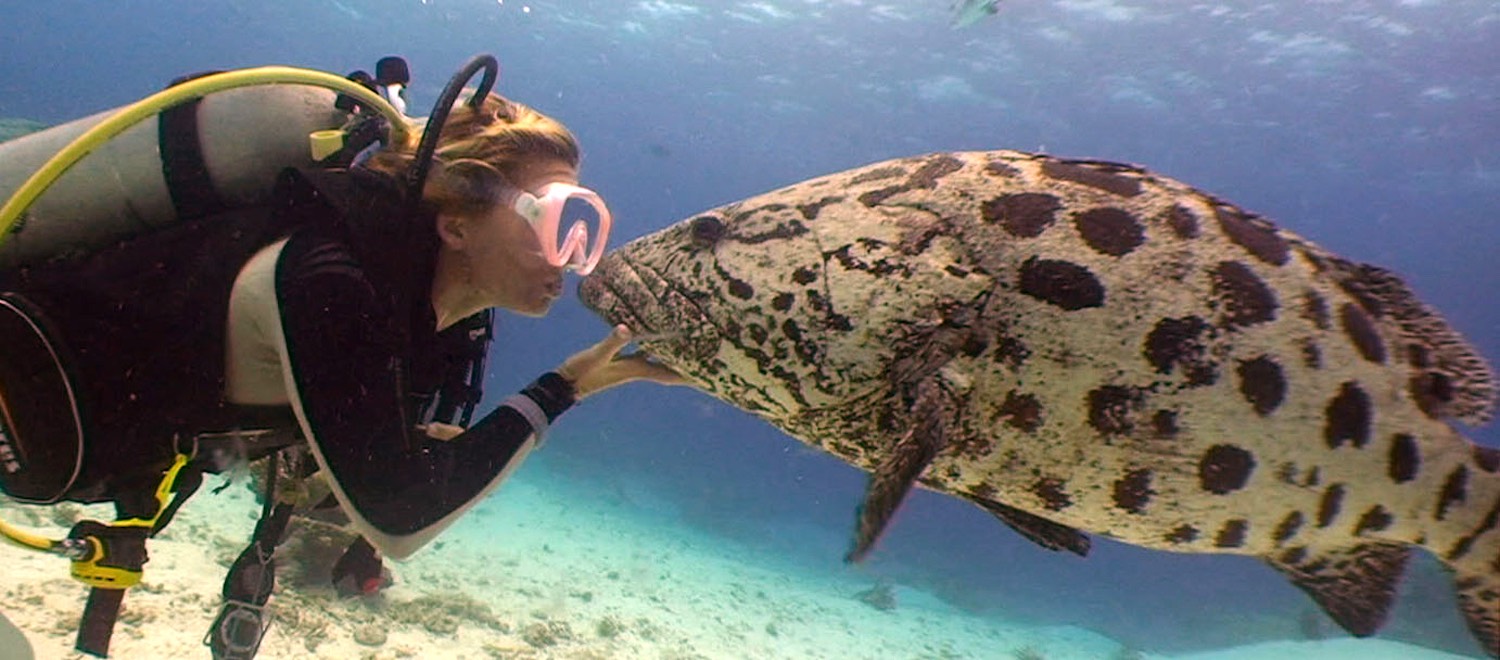 There have been some areas that have been affected by coral bleaching and recent cyclones, however, a number of areas are still pristine and untouched, whilst some of the damaged ones are showing positive signs of regeneration and growth. There are some amazing coral formations and marine life abundance just 20m from our shores on Anchor Bay or Watson's Bay, such as the renowned Giant Clams Garden and surrounding formations, and all of the inner and outer reef locations that we visit with our guests receive glowing reports every week.
Lizard Island remains the single best destination on the reef from which to explore what the Great Barrier Reef has to offer, either as a snorkeller or a diver. There are amazing locations in both the inner and outer reef regions, or just around the island itself.
Photographic evidence below has been taken by guests, staff and scientists as recently as April 2017 and showcases that the reef is thriving in many places around Lizard Island. Please also refer to the unsolicited feedback received on TripAdvisor from recent guests.
We are obviously very passionate about the region, but we remain neutral and fair about the guest experience and invite you to come and experience the wonderful marine, island and resort life that Lizard Island offers.
Emilio Fortini
General Manager
Further information provided by Tourism and Events Queensland.
The Great Barrier Reef is our most valuable natural tourism asset with around two million visitors experiencing it every year. The Queensland tourism industry plays a vital role in protecting the reef by actively participating in programs run by key stakeholders to monitor reef health and build resilience.
The following are some key tips to share with your clients who are asking about the Great Barrier Reef:
Follow #thisisqueensland and @Australia @Queensland to see what amazing reef experiences travellers and operators are sharing on a daily basis
Download the Eye on the Reef app which provides up to date observations on the health of the reef by visitors and operators:
Book a high standard commercial tourism operator who has Ecotourism Australia or EarthCheck certification:
Join the Citizens of the Great Barrier Reef – a social movement which aims to unite people from around the world to learn about and care about the Reef: www.citizensgbr.org
Visit the Great Barrier Reef Marine Park Authority, the official source of scientific information and facts: www.gbrmpa.gov.au