A 1.5 hour charter flight south-west from Darwin takes you to Bullo River Station – 500,000 acres of privately owned countryside – the perfect place for families and adventurous groups of friends who like to get hands on.
Bullo River Station is encircled by the coffee coloured waters of the Victoria River and rugged hills inscribed with Aboriginal rock art. This vast property is not only home to around 9,000 Brahman-cross cattle but a huge variety of local fauna species including wallabies, dingoes, wild buffalo, a myriad of native and migratory birds, fish and the omnipresent crocodile. The 'Boab' is Bullo's symbol and these proud trees dot the entire property lending their stature to what is already an impressive landscape.
At Bullo the nearest neighbour is over 2 hours drive away, and the property encompasses half a million acres. So remote is this region that there are waterholes and Aboriginal art galleries that have remained unseen and untouched for hundreds of years.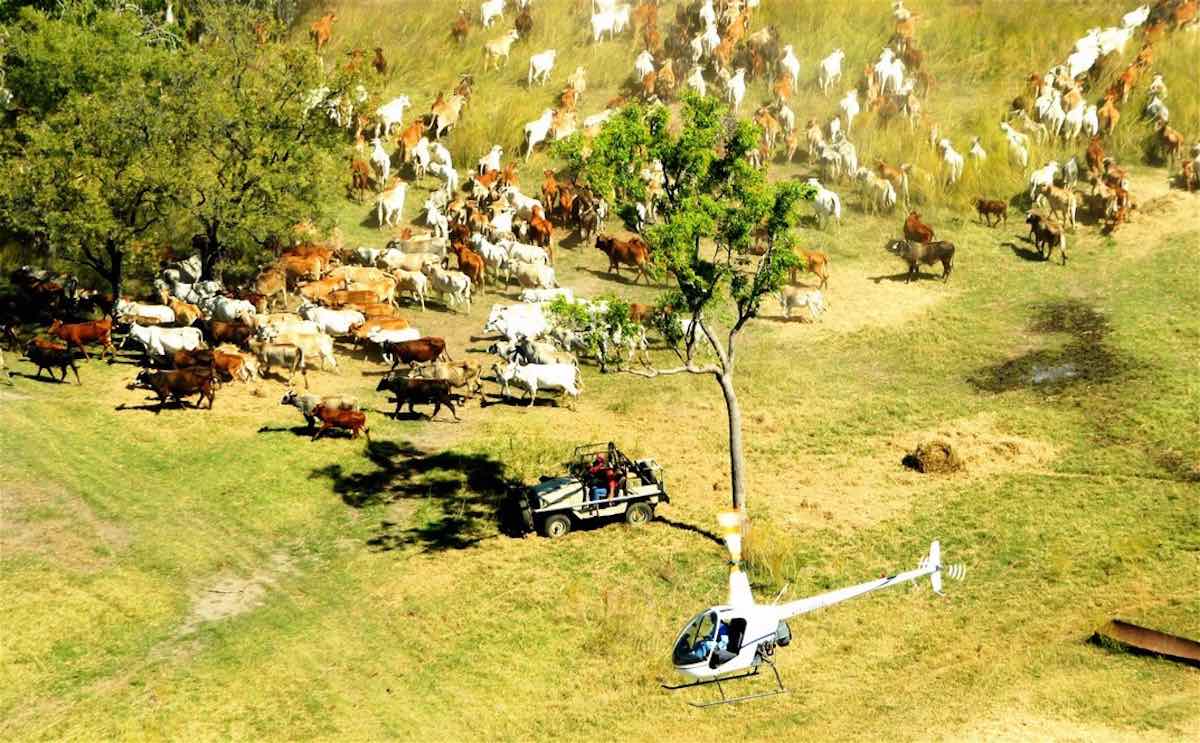 Guest accommodation is comfortable and simple; all rooms have private en suite bathrooms, air-conditioning and ceiling fan and floor to ceiling windows so that you can wake to the expanse of it all.
There's also an option for guests to stay at one of a pair of huts which are accessible either by helicopter or vehicle and sit along a sandstone ridgeline and overlook a lake where buffalo and cattle come to drink. Each hut has a queen size bed and ensuite bathroom with shower and toilet. Guests can sit on the decking with nothing to interrupt the cattle station views at sunset and they offer complete privacy.
Home cooked meals are prepared by the station cook and your own just-caught Barramundi is bound to be the best fish you will ever eat. Breakfast is often al fresco on the wide stone verandah, lunch might be a picnic, perhaps by some beautiful freshwater swimming hole and dinner is usually served in the main dining room. You are encouraged to make yourself at home in the large living rooms of the homestead and there is a small swimming pool for those hot afternoons.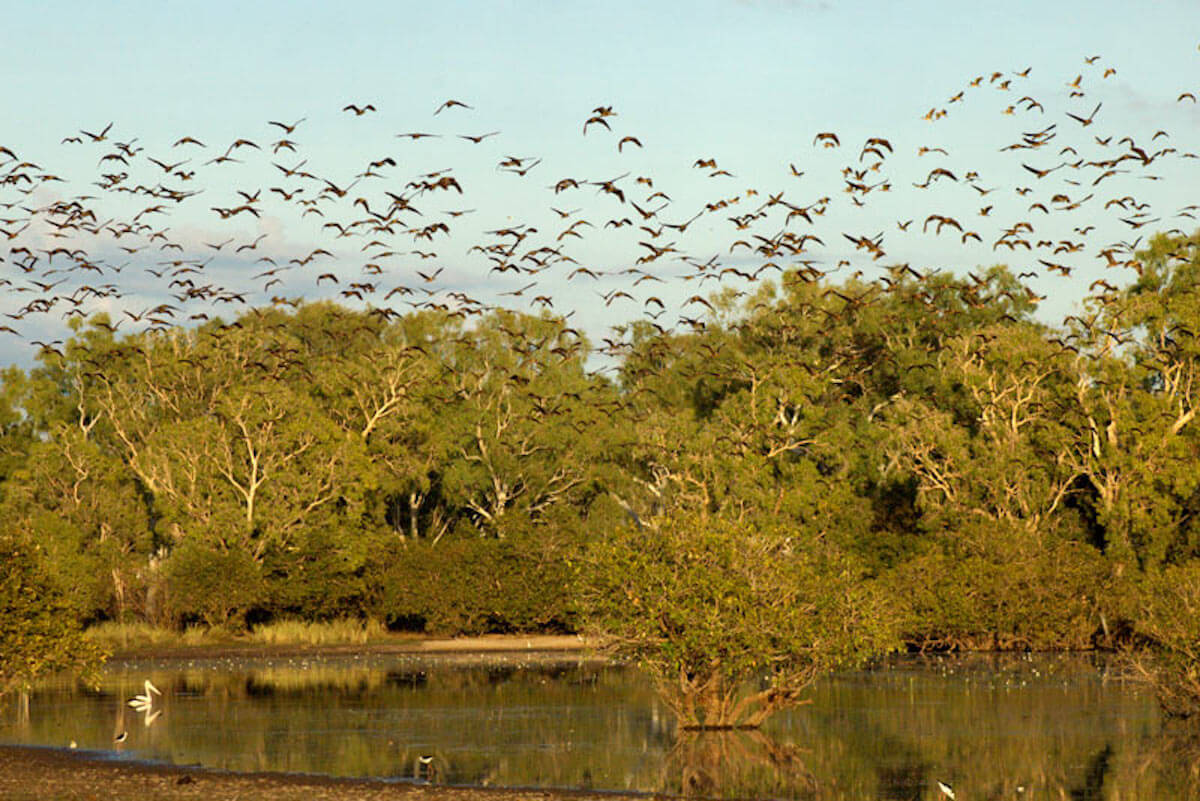 The friendly station hands plan your stay to take into account the seasons and your interests, your time with them might include:
Taking part in the daily activities of a working cattle station such as bull catching or mustering
Horse riding (some competency is required)
Boat cruises on the Bullo River Gorge
4WD safaris and quad biking
Helicopter flights to the outer edges of the station (additional cost)
Wildlife viewing – Wallaroos, wallabies, dingos, crocodiles and buffalo are all regular sightings
River and coastal fishing – Barramundi are almost guaranteed at Bullo!
Aboriginal art interpretation and viewing
Swimming in freshwater rock pools, picnics washed down with billy tea, you can even swag out (camp out) by a water hole if you are feeling very adventurous
Heli trip to the Cascades
One of the highlights is a helicopter trip to the Cascades.  Franz will take you on a spectacular flight across the vast cattle plains, over a huge billabong and the Bullo River before rising up above the escarpment and the stony country on the western edge of the station. He will leave you at The Cascades but before he goes he will roll out your 'swag', the bedding of choice for generations of Bushmen, and set up your camp for the night. Once the helicopter has been unpacked and Franz has shown you how to use the satellite phone, the place is yours. Take a dip in one of the waterholes, go for a hike or just relax on the beach. Bullo River will pack a gourmet picnic with provisions for you to cook your dinner on the campfire and this will of course include bacon and eggs for breakfast the next day!