The Kimberley is one of the world's last great wilderness frontiers where many tracts of pristine country are inaccessible by road. What better way to grasp the vastness of this amazing land than on a one day scenic Kimberley air safari? Beginning and ending at Broome, this is the perfect journey to add another dimension to your Kimberley itinerary and combines well with a luxury Kimberley cruise  where you can also experience this stunning area by sea.
Highlights of this scenic air safari include:
Fitzroy River
Geikie Gorge
Fitzroy Crossing
Windjana Gorge
Mount Hart
Horizontal Waterfalls
Koolan and Cockatoo Islands
Cape Leveque
Dampier Peninsular
Willie Creek
The below suggested itinerary can be tailored to meet your needs.
Departing Broome, head inland across the southern parts of the Kimberley to land at Fitzroy Crossing for a journey along the stunning Geikie Gorge by boat. Formed around 350 million years ago, this area was once covered by a tropical sea and is part of the Devonian Reef – an ancient limestone barrier reef. These days it is rich in wildlife and showcases spectacular landscapes.
The limestone cliffs and interesting rock formations of Geike Gorge were carved by the Fitzroy River as it flowed through this reef turned rock.
As you drift peacefully along Geike Gorge it's likely you'll encounter fresh water crocodiles, sea eagles and rare purple-crowned fairy-wrens.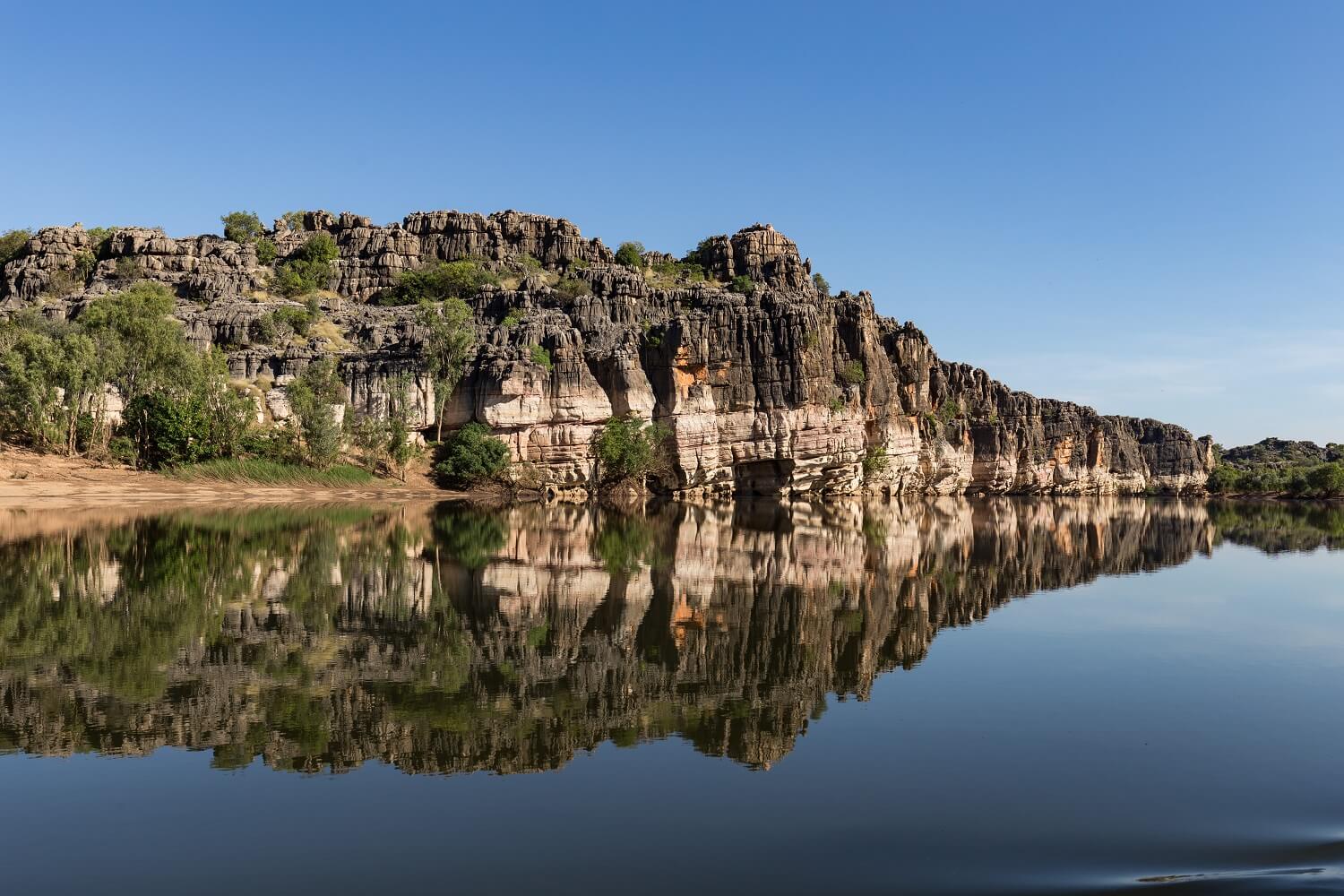 After your cruise you'll fly over the ancient Devonian Reef at Windjana Gorge for a bird's eye view.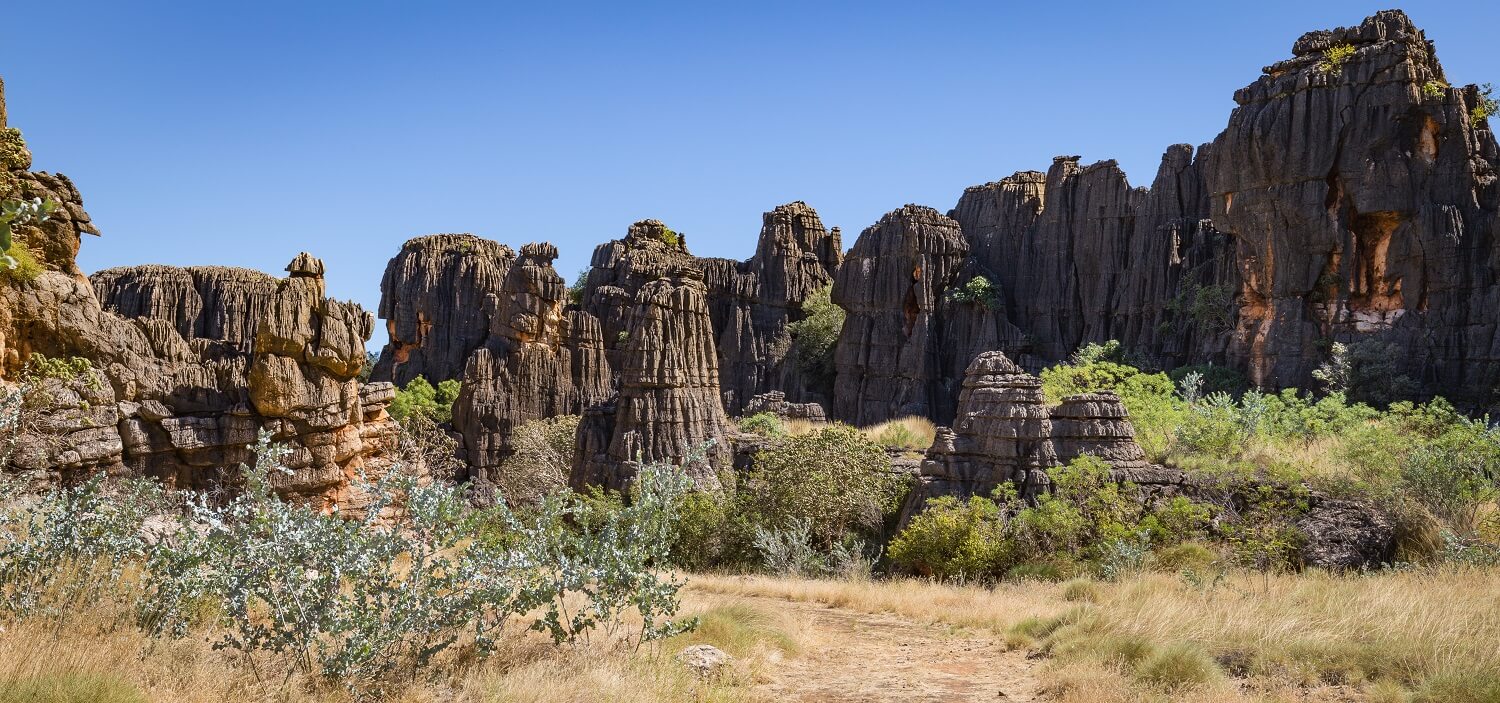 Your plane will then land in the heart of the King Leopold Conservation Park for a delicious lunch at Mt Hart Wilderness Lodge. This area contains isolated patches of remnant rainforest, with ridges rising up to 300 meters above the surrounding plains.
After lunch, fly over the Horizontal Waterfalls – a powerful tidal flow of unto 10m through two narrow gorges in Talbot Bay.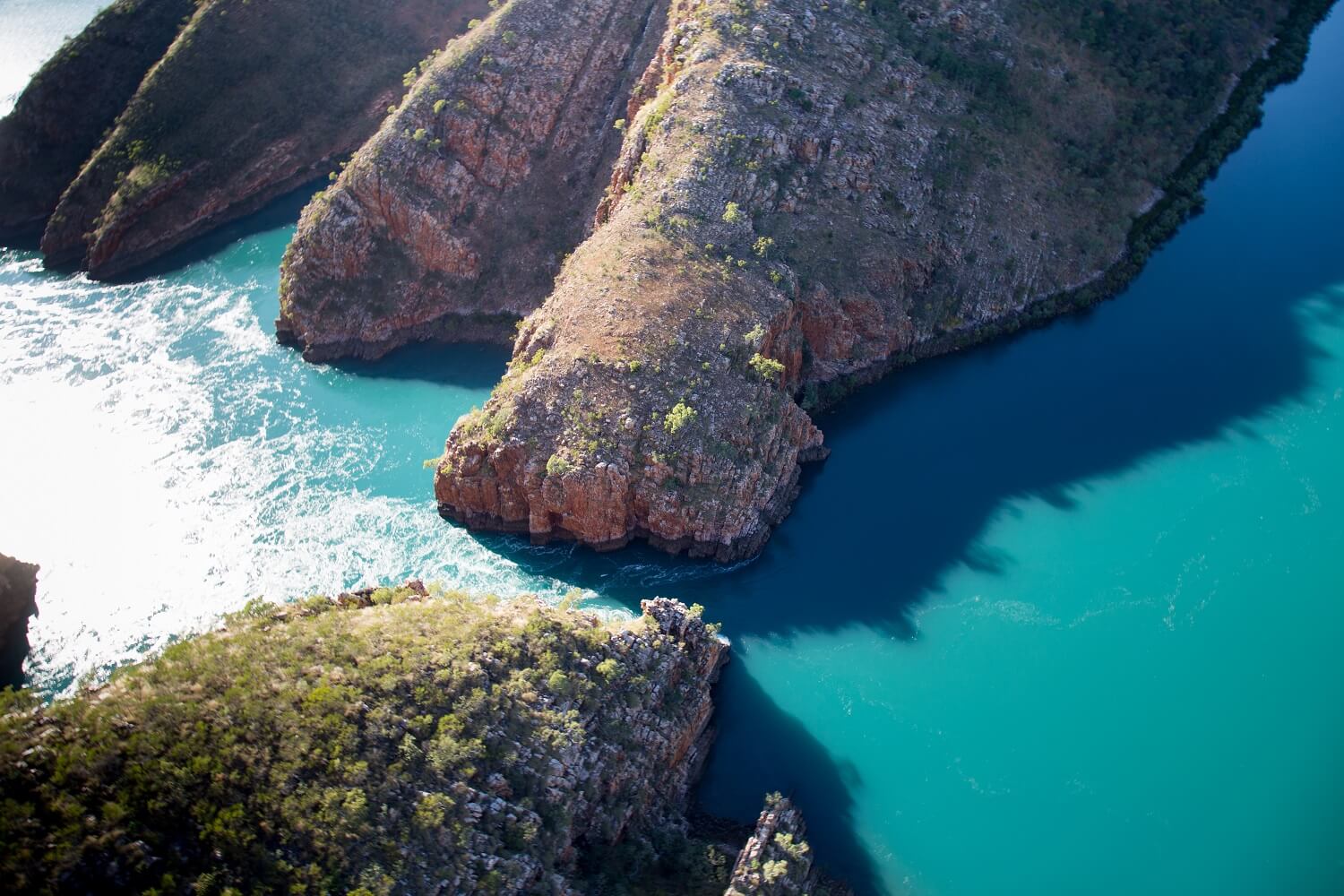 Then you'll journey over the remote Buccaneer Archipelago to Koolan and Cockatoo Islands, 250 kilometres north-east of Broome, which were home to the world's richest iron ore deposits. As you fly over you'll see how the land has be transformed by human activity. Now mostly depleted, you'll learn about the importance of the iron ore, and the future of the islands, with Cockatoo Island set to be restored to a tropical paradise resort, originally envisioned by disgraced tycoon Alan Bond.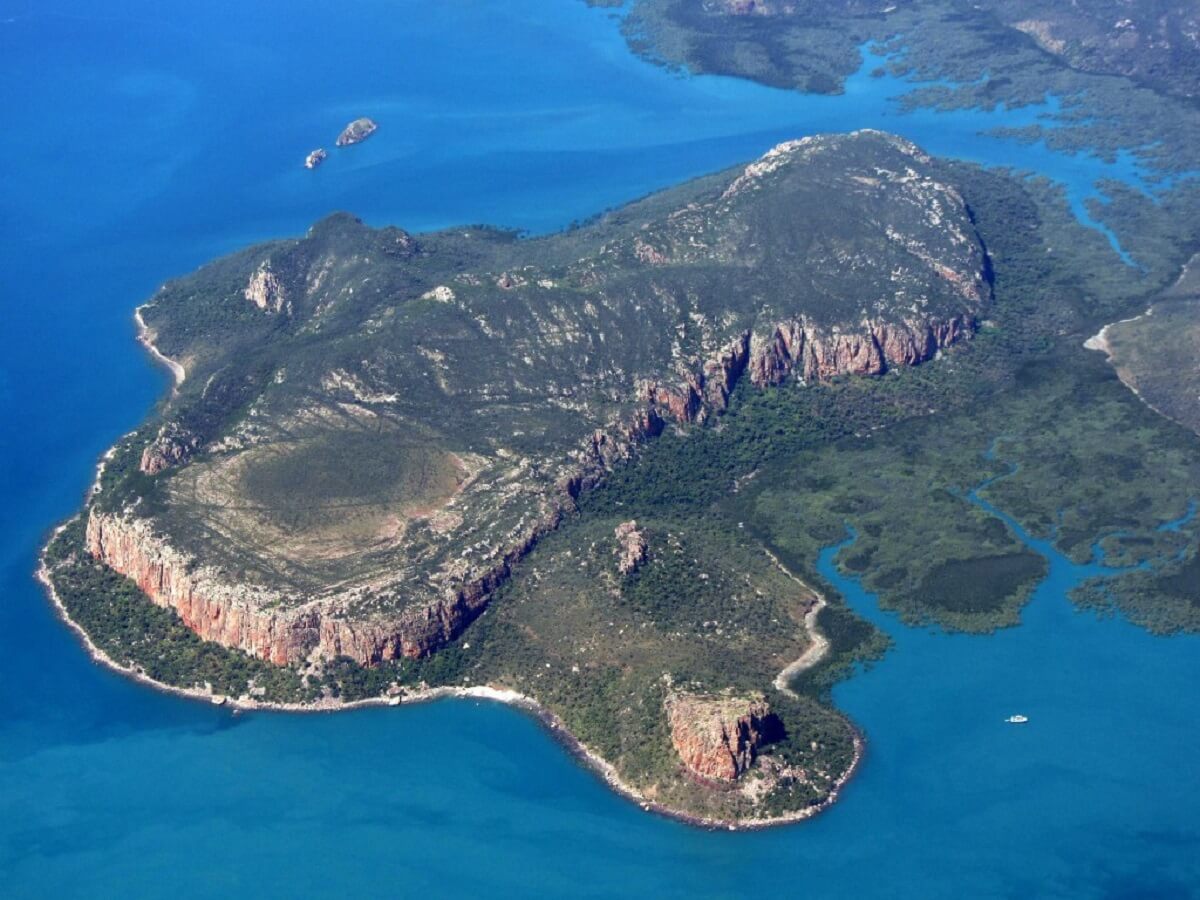 In the afternoon you'll enjoy afternoon tea and a swim at Kooljaman at Cape Leveque – a remote wilderness camp owned and run by the Indigenous Bardi Jawi Communities. Cape Leveque is an area of amazing wildlife, a vast array of marine life and a stunning coastline.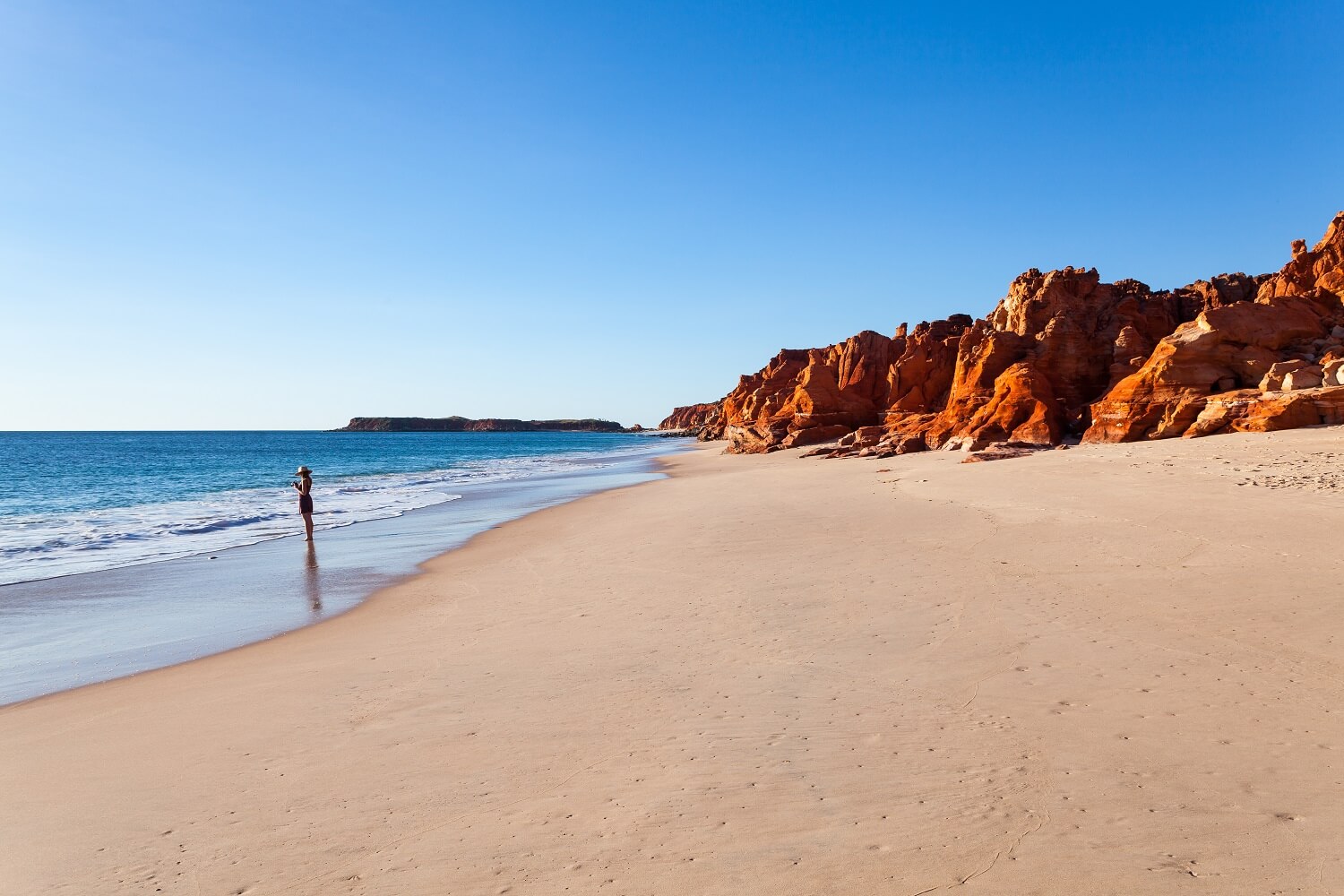 As with all Kimberley activities this Kimberley air safari is best done from May to October. To enquire about this luxury Kimberley air safari please contact Alquemie.