Imagine a 6 night / 5 day walk in a region of Australia with wildlife to rival the Galapagos Islands. Well it exists. The stunning Seven Peaks Walk on UNESCO World Heritage listed Lord Howe Island showcases not only magnificent vistas but also the island's unique biodiversity.
Lord Howe's isolation (despite being only 2 hours flight from Sydney), the variety of terrain, combined with submarine volcanic activity has resulted in rare and endemic flora and fauna. The island has recorded 241 species of indigenous plants of which 113 (47%) are found nowhere else in the world, 207 different bird species and more than 1,600 terrestrial insect species, of which approximately 60% are found nowhere else in the world. (source: Destination NSW)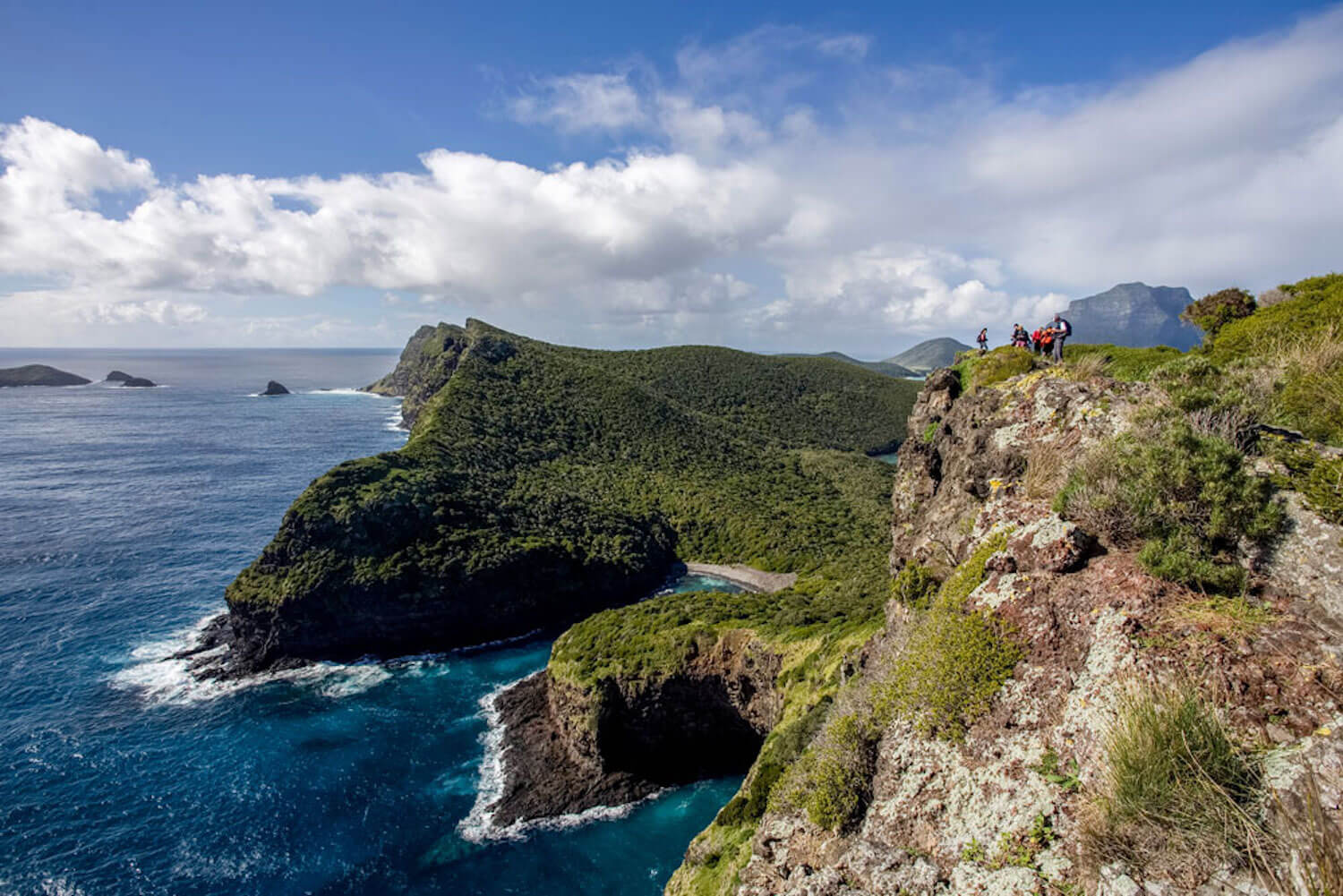 The Seven Peaks Walk is based out of Pinetrees Lodge on the sheltered Western side of the island, with glorious views and a tropical lagoon perfect for swimming or snorkelling. Each day the walk showcases something new and is topped off in the evening with a sumptuous 4 or 5 course dinner back at the lodge.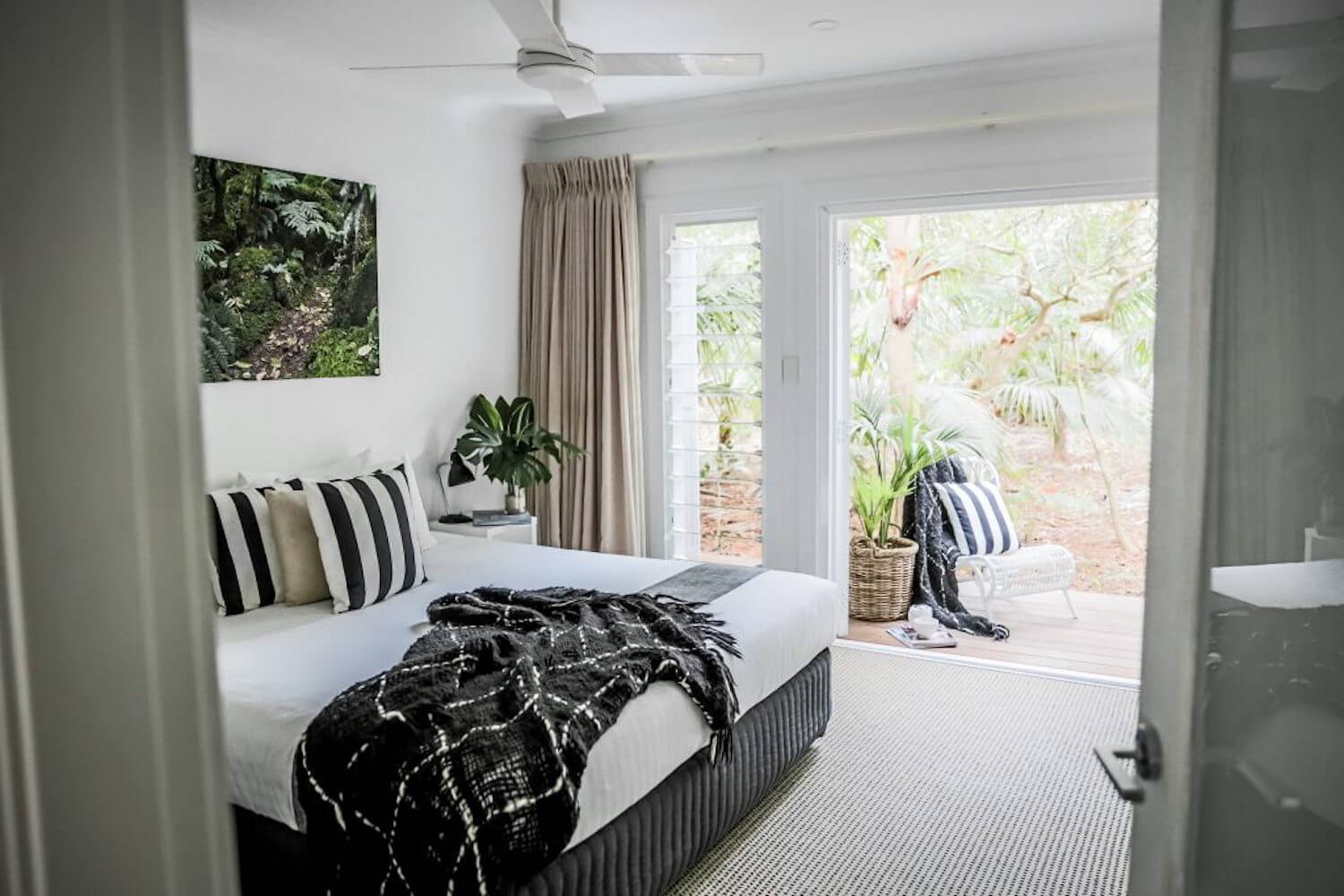 The walk itself is moderate to challenging with a maximum of 12 guests. It traverses 45 kilometres and along the way guests will see sheltered swimming coves (with swimming opportunities), subtropical palm forests, freshwater creeks, rugged sea cliffs and volcanic peaks. There's an optional last day climb to the peak of Mount Gower almost 900 metres above sea-level which will get even the fittest of hearts racing.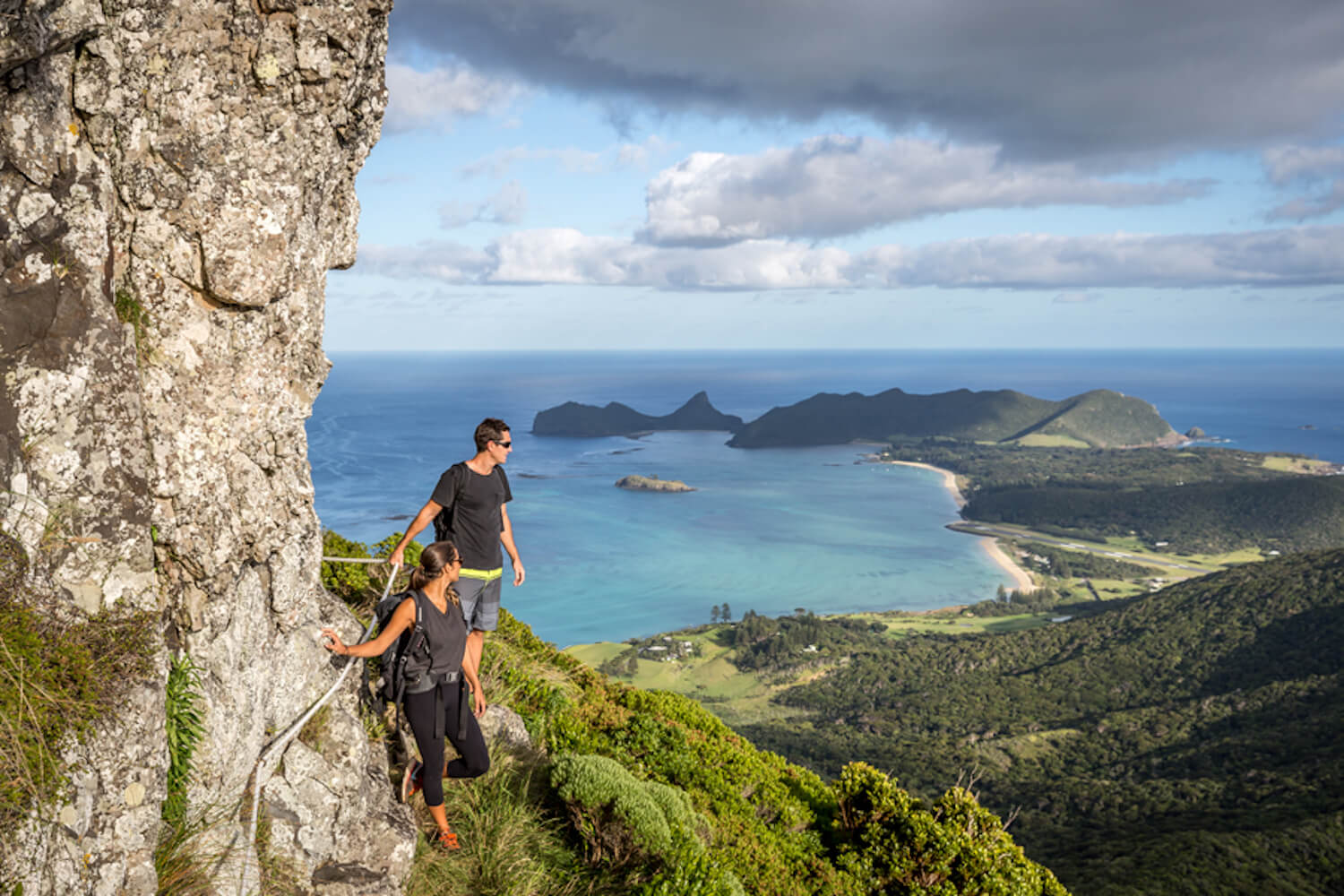 ITINERARY:
DAY ONE
North Bay – starting the day with a glass bottom boat cruise to North Bay, then a climb of North Head and Mt Eliza. Depending on conditions, walkers replace one climb with a trip to the Herring Pools from the Gulch, which is an amazing place, but only available on the low tide without swell. Guests then walk over Dawson Point to Old Settlement Beach and back to Pinetrees along the Lagoon foreshore.
DAY TWO
Malabar – climb to Kims Lookout and traverse the ridge between Kims and Malabar (two peaks). Descend the south ridge of Malabar to Neds Beach and have a swim or feed the fish. Then walk to Middle Beach and climb Transit Hill before returning to Pinetrees. This is a moderate trail with steps and rough ground. It offers spectacular views of the island.
DAY THREE
East Coast – walkers head to Mutton Bird Point and Rocky Run, and then climb to Goathouse on Mt Lidgbird – an optional walk which is steep, uses ropes and provides the most rewarding views of the island. Walkers then descend to Smoking Tree Ridge and climb Intermediate Hill to the new observation platform (funded by Dick Smith). Walkers return to Pinetrees via Blinky Beach.
DAY FOUR
Water day (and rest day) – snorkelling trip on the outer reef (or an offshore snorkel adventure to the Admiralty Islands) followed by a kayak trip on the Lagoon. All optional – guests can choose their own adventure. Can be used as a weather day if earlier days are not favourable for walking.
DAY FIVE
Mt Gower – this is the optional day for the advanced walker to climb Mt Gower at 867m. Stunning views await and a chance to experience the unique mist forest and bird rookery at the summit of this extinct volcano. Variations of this day are offered depending on the group ability. If people aren't up to the summit of Gower (and many won't be) then there is the option of the stunning Erskine Valley or an off-track adventure to some secret spots on Mt Lidgbird. All options take people along the Lower Road, which is one of the most spectacular 400m walking tracks in Australia.
Please get in touch for more information or to book this walk.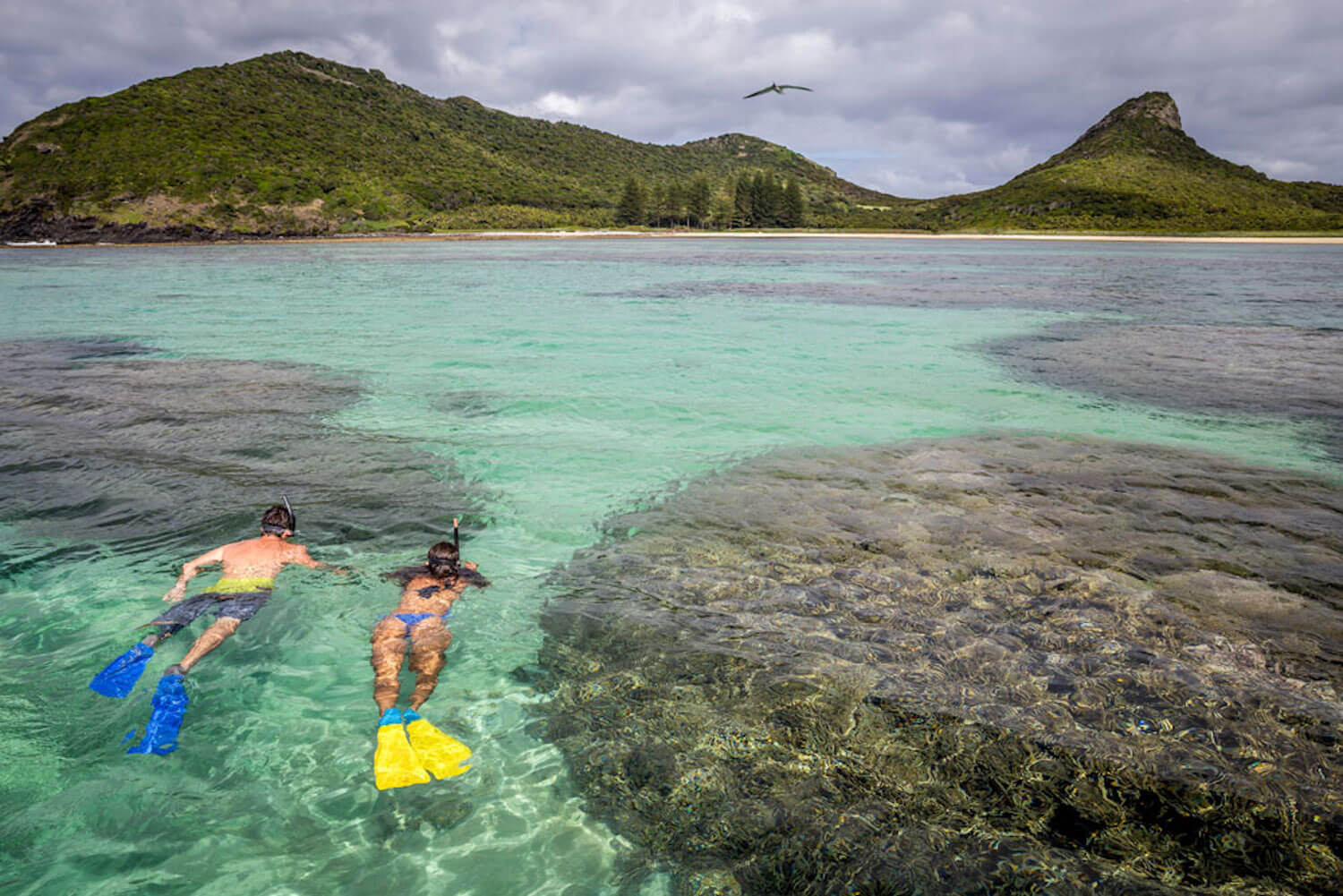 Watch the Seven Peaks Walk video
Click here to find out more about Australian travel with Alquemie