Imagine the tranquility of a place so remote that you can only get there by foot, boat or light aircraft. In Tasmania's Southwest, Port Davey is such a place. This remote wilderness area is a Marine Nature Reserve and forms part of the Tasmanian Wilderness World Heritage Area. It's three times the size of Sydney Harbour and one of the most spectacular landscapes on the planet, with wild rivers, quartzite peaks and extensive waterways.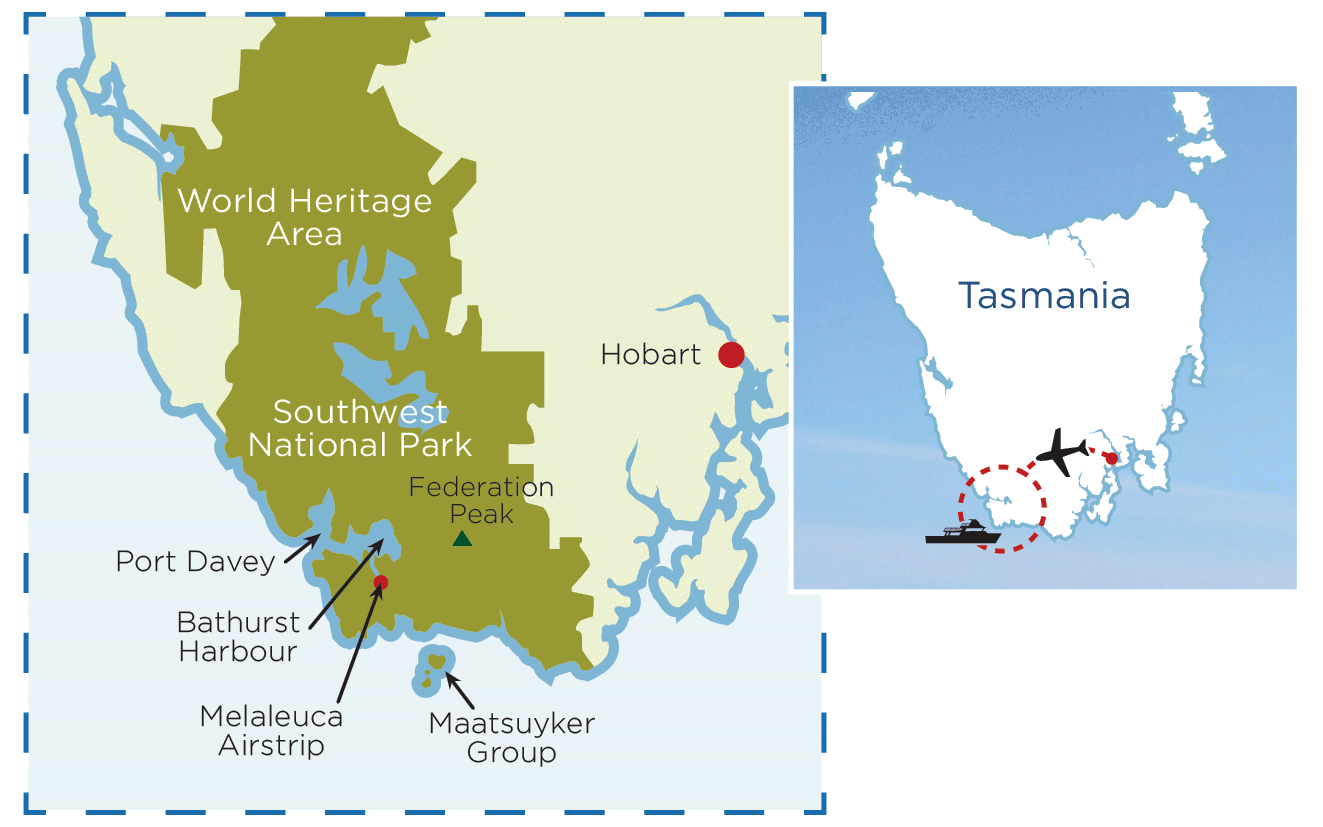 The best way to explore this area is by purpose built boat. With no roads in or out, the journey starts with a spectacular flight from Hobart across the densely forested Southwest National Park to Melaleuca, a remote locality consisting only of a couple of buildings.
Upon landing you will be taken by tender through the mirrored waters of the inlet to your 'boutique floating hotel' the Odalisque, the base from which you will explore the untouched South West.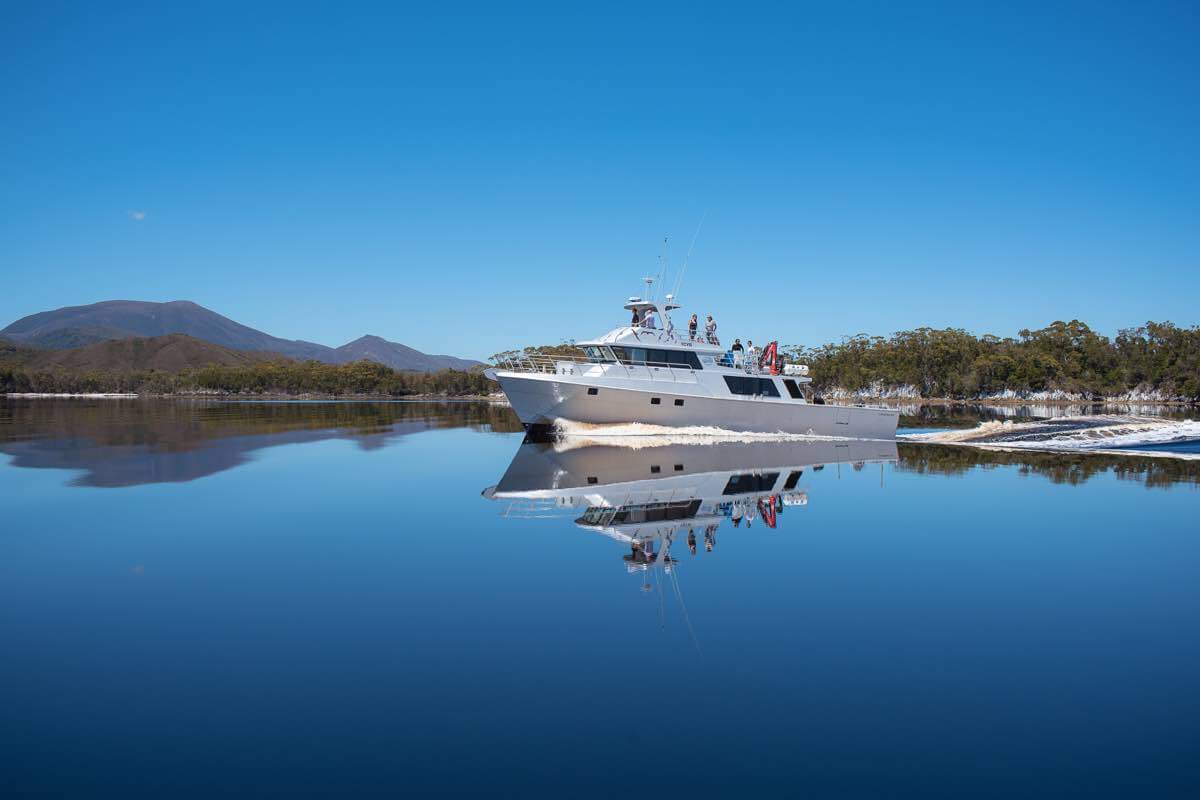 The itinerary
The itinerary will be tailored to your interests and daily shore excursions will see you totally immersed in the wilderness. It's all about "getting your feet wet". During your unforgettable time, you'll explore narrow winding waterways lined with Huon pine by jet boat, hike to mountain-top vantage points where it feels like you can see over the edge of the world, picnic on remote beaches and soak up the serene views from the deck as you cruise past sea caves, rock arches, blowholes and rocky islets. You could be one of the very few to witness the islands of Maatsuyker, cruise the Davey River gorge, wander the buttongrass moorlands or beachcomb the white sand of seemingly endless beaches.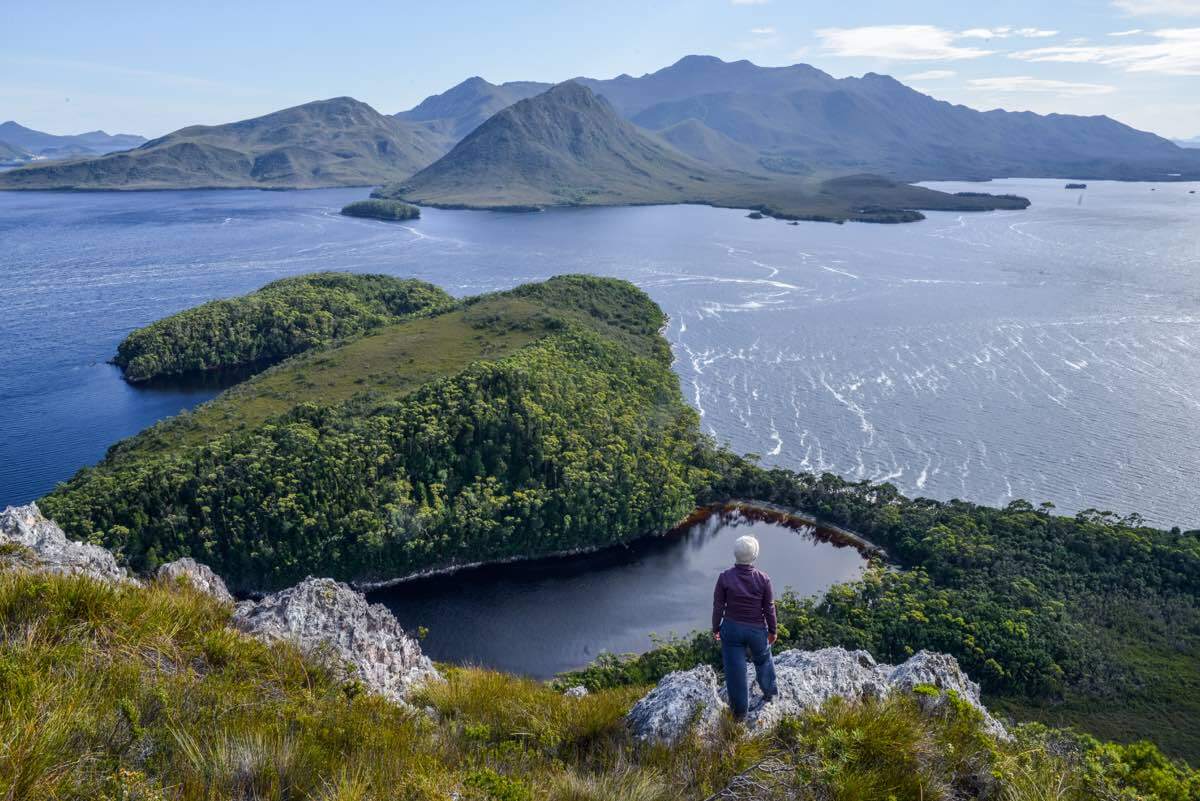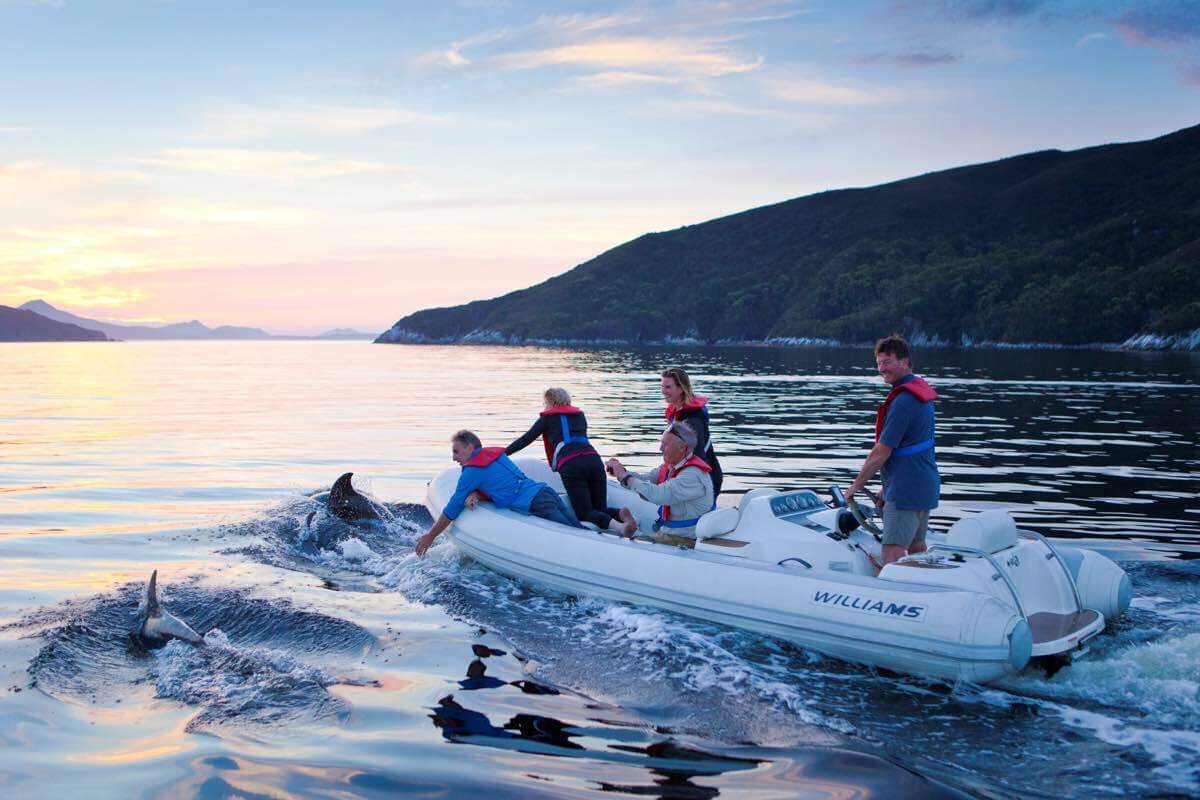 The Vessel
Tasmanian owner Pieter van der Woude's custom-built twenty-metre expedition cruise vessel is designed for the comfort and safety of guests. Cruising with a maximum of 10 guests overnight, the Odalisque has three private cabins, a comfortable entertaining and dining area and three spacious outside decks for sightseeing, photography or sunset barbecues. The galley consists of a contemporary spacious kitchen with an island bench, sofa seating and large open windows to relax and enjoy the spectacular scenery or watch the chef cook up a storm. The open plan saloon area allows panoramic views, has plenty of lounging capacity and a large dining area for a leisurely dining experience. A true boutique floating hotel, it's perfect if you're eager for adventure but not so keen on roughing it.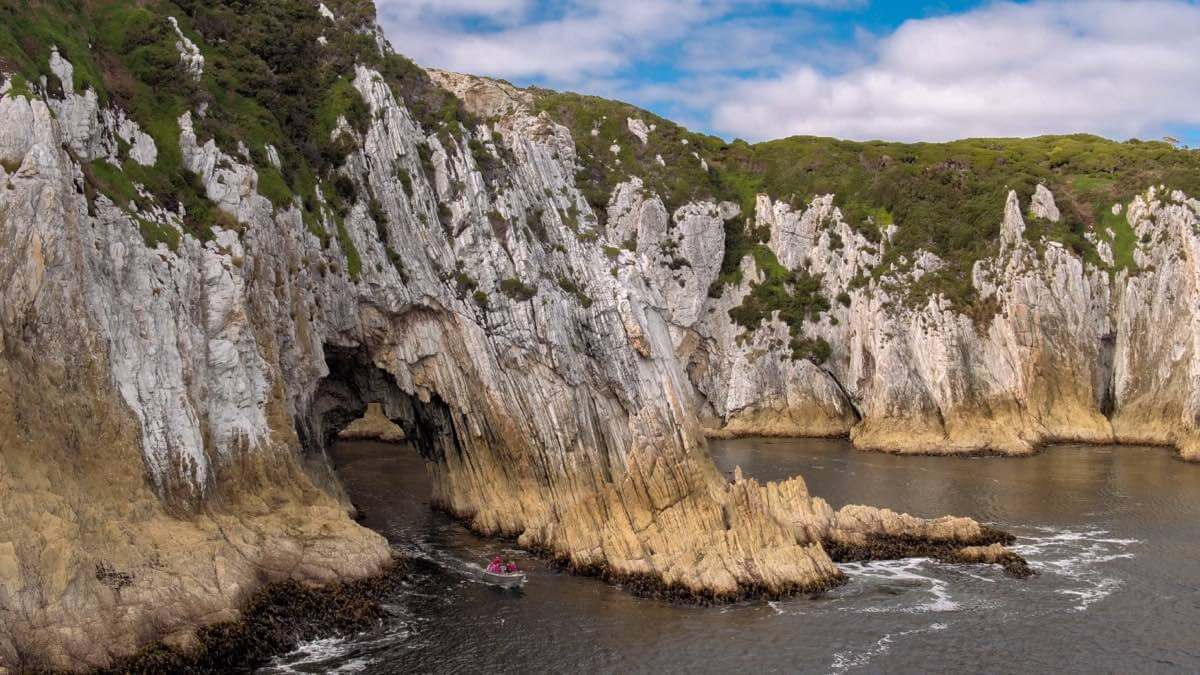 What's so special about this region?
The Port Davey Marine Reserve was created to protect an extraordinary underwater world. In Bathurst Harbour a very unusual marine environment has been created by a deep layer of dark red-brown, tannin-rich freshwater, which overlies tidal saltwater. The tannins restrict sunlight penetration to the top few metres, limiting the growth of marine plants. In their place live colourful and delicate marine invertebrates, including sea pens. In the clearer marine waters of Port Davey – away from the influence of the freshwater tannins – a more typical Tasmanian underwater world exists. Diverse kelp forests and abundant fish thrive beneath the surging Southern Ocean waves. This Marine Reserve forms part of the Southwest National Park, and is surrounded by the Tasmanian Wilderness World Heritage Area.
The Tasmanian Wilderness World Heritage Area encompasses a greater breadth of values than any World Heritage property on Earth. Of 1052 sites in the world which are recognised as World Heritage areas, Tasmania is one of only 35 sites that satisfy both cultural and natural heritage values. But even more impressively, the area satisfies seven of the ten criteria, including unique human culture and history, wilderness, plants and wildlife, and geology. Only one other site in the world (located in China) equals this number and none exceed it. There's a lot to explore; Tasmania's World Heritage Area comprises 1.38 million hectares, or about 20 per cent of the entire State.
Talk to Alquemie to incorporate this remote part of Australia into an itinerary.