You might find it hard to believe but it does actually snow in Australia. We even have ski fields. Granted, it's nothing like the Alps of Europe or the Rockies of North America, but that's exactly why you should put it on your Australian to do list.
Our alpine region is home to a unique variety of flora and fauna found nowhere else in Australia.  There's really nothing like the beauty of seeing snow on gumtrees. You may even be lucky enough to see a wombat burrowing in the snow or the occasional kangaroo looking a little lost.
Our mountains (perhaps just big hills to some of you from the Northern hemisphere) are located in NSW and Victoria and some can easily be visited on a day trip by helicopter so you can discover our little winter wonderland down under.
Here are a few facts about snow in Australia
The Australian Alps receive more snow than Switzerland!
The world's longest continuously running ski club is in Australia (Kiandra Pioneer Ski Club).
Mount Kosciuszko, Australia's highest mountain stretches to 2,228 metres above sea-level.
Mt Buller is one of the busiest ski resorts in Victoria and only 3 1/2 hours drive away (or 1 hour helicopter ride) from Melbourne. With 22 lifts and around 80 kilometres of ski and snowboard terrain, this resort is open from early June to mid September each year, depending on the snow. There are even dog sled tours!
Mt Hotham, a Victorian ski resort in the Great Dividing Range, is upside down. The ski in / ski out accomodation is nestled at the top of the mountain not the bottom so when you ski out, you head straight down, not to the chair lift.
Perisher in in the heart of the Snowy Mountains in NSW is the largest ski resort in the Southern hemisphere.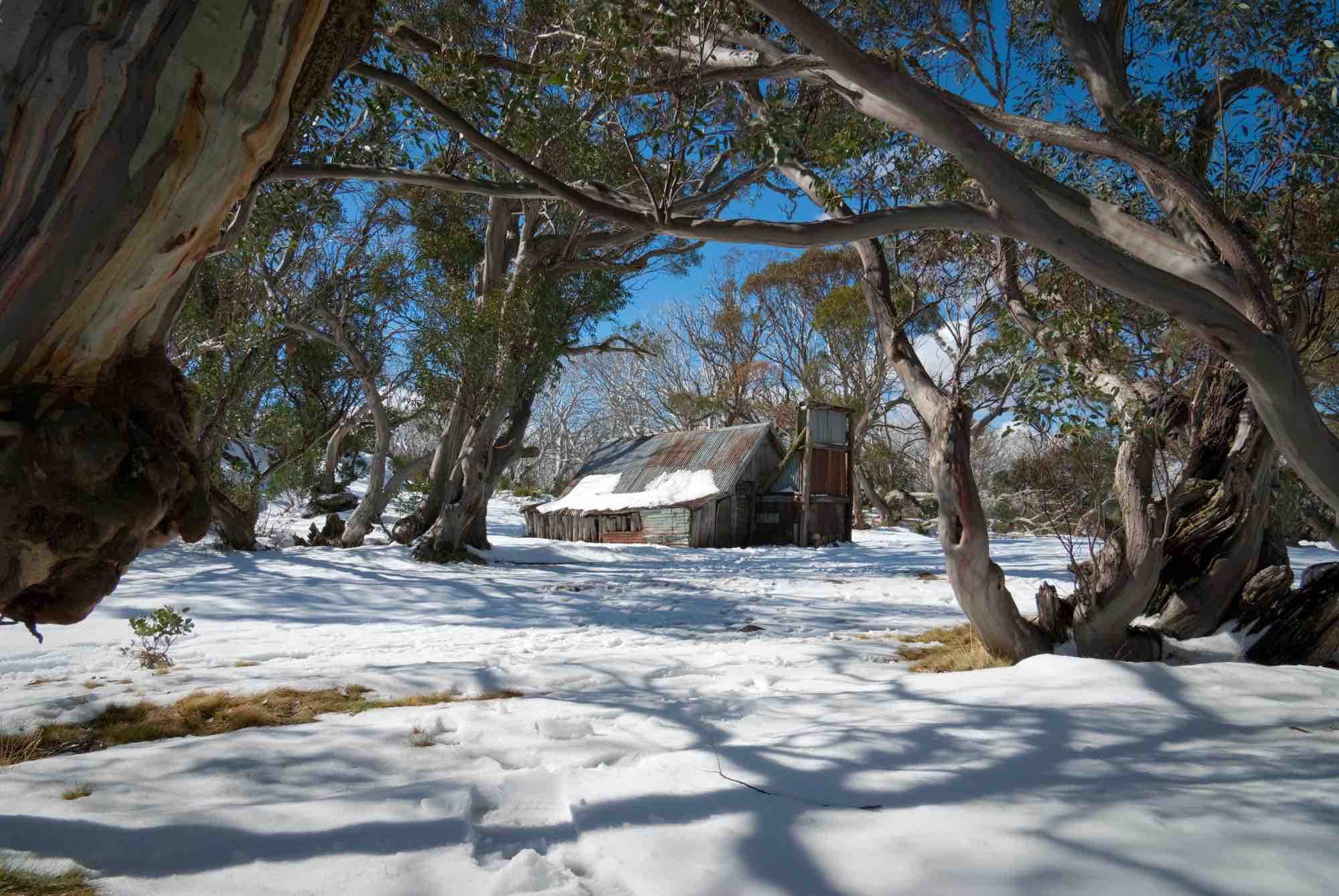 A snow-shoe safari at Mt Sterling
Only an hour's chopper ride from the centre of Melbourne takes you to Victoria's High Country where you'll discover the alpine wonderland and snow in Australia. On route, you'll get an incredible sense of the vastness of the country.
As you take flight out of Melbourne, passing through our vibrant and creative city you'll see just how flat the surrounding landscape is, with only a few dots of elevation to be seen – the Dandenong Ranges to the East, and the You Yangs and Grampians far to the West.
The scenery changes as we approach our destination – Mt Sterling a nature lover's winter paradise. With no lift system, recreational activities consist mainly of snow shoeing and cross-country skiing, and is a great way to be immersed in the Australian snow.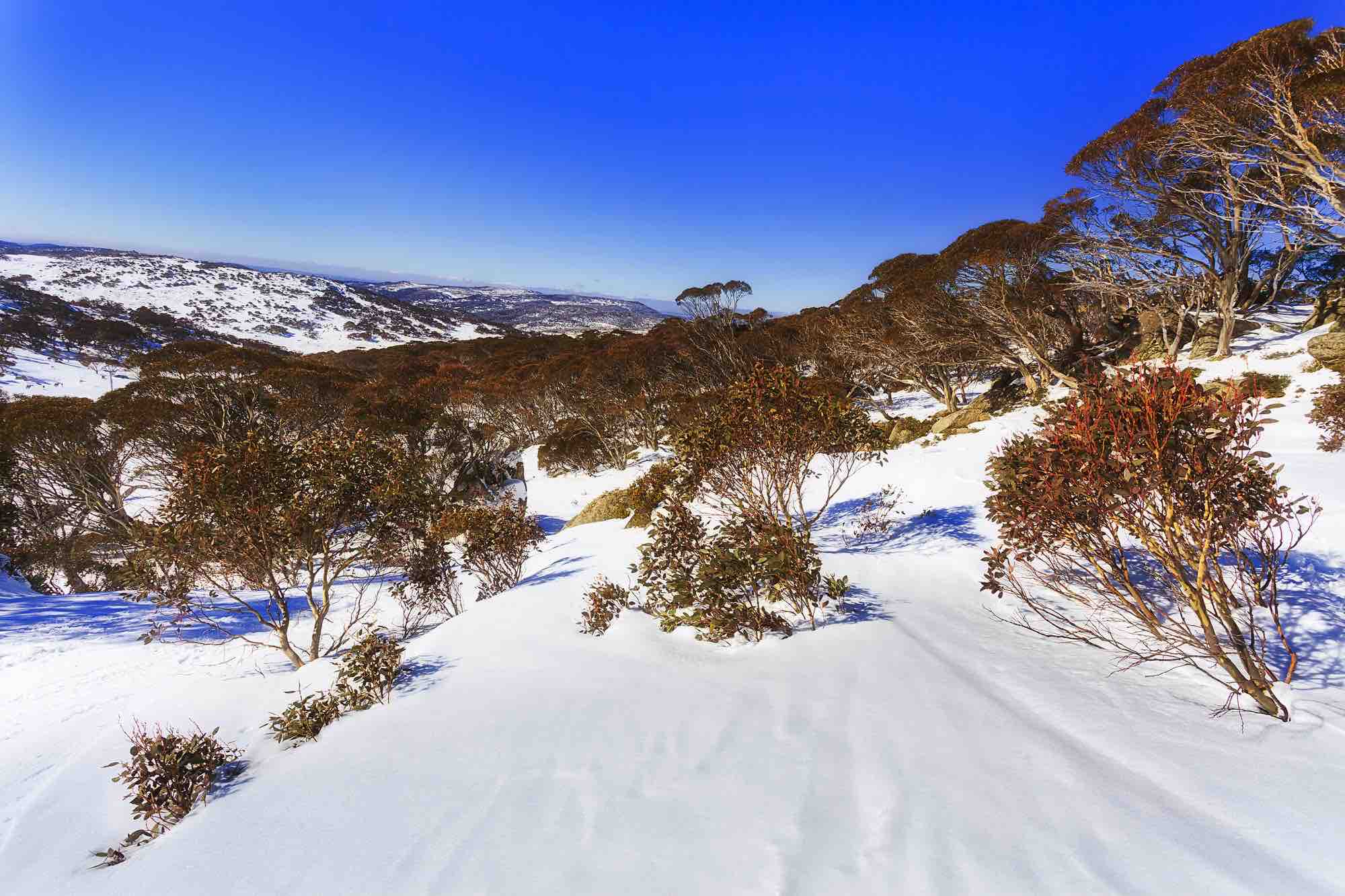 We land at the famous "Craig's Hut"as featured in "The Man from Snowy River" movie. After some short refreshments, you'll be kitted out with snowshoes for an incredible guided snow safari through wintery bushland.
Upon return, a  delicious catered feast, complete with High Country wines and mountain tales await you, and you'll have time to explore and be photographed with this icon of the High Country.
On your final leg we fly over the Mt Buller Alpine Resort so you can see an Australian ski field in action before heading back to Melbourne.
Note: This experience is weather dependent and available May to October and snow coverage cannot be guaranteed.