The Scenic Rim Trail, one of the Great Walks of Australia, is a 4-day, 3-night walk through South East Queensland's stunning Main Range National Park. As its name suggests the walk traverses 1,000-metre high mountain rims with picturesque 360 degree views, as well as rainforest and wet eucalyptus forests. Distinct scenery, wildlife and vegetation, divine food and wine along the way, and the sense of exclusivity in 30,000 hectares of parkland make this one of the most unique walks in Australia.
We talk to Kylie Stever, Group Sales Director Spicers Retreats about what she thinks makes this walk so special.
Describe the Scenic Rim Trail experience in 3 words.
Luxurious active escape.
Tell us a little bit about the Scenic Rim Trail and what makes it so unique beyond great food, wine and a very comfortable place to sleep?
Usually when people think of beautiful scenic landscapes, often they will think Tasmania or Western Australia, but unbeknown to many there is a little pocket in South East Queensland that boasts some of the most spectacular mountain ranges, escarpments and forests in the country. We have designed our walk to give guests an exclusive look into Queensland High Country and the Scenic Rim region, with most of our trail traversing through our own private land, previously only touched by early pioneers.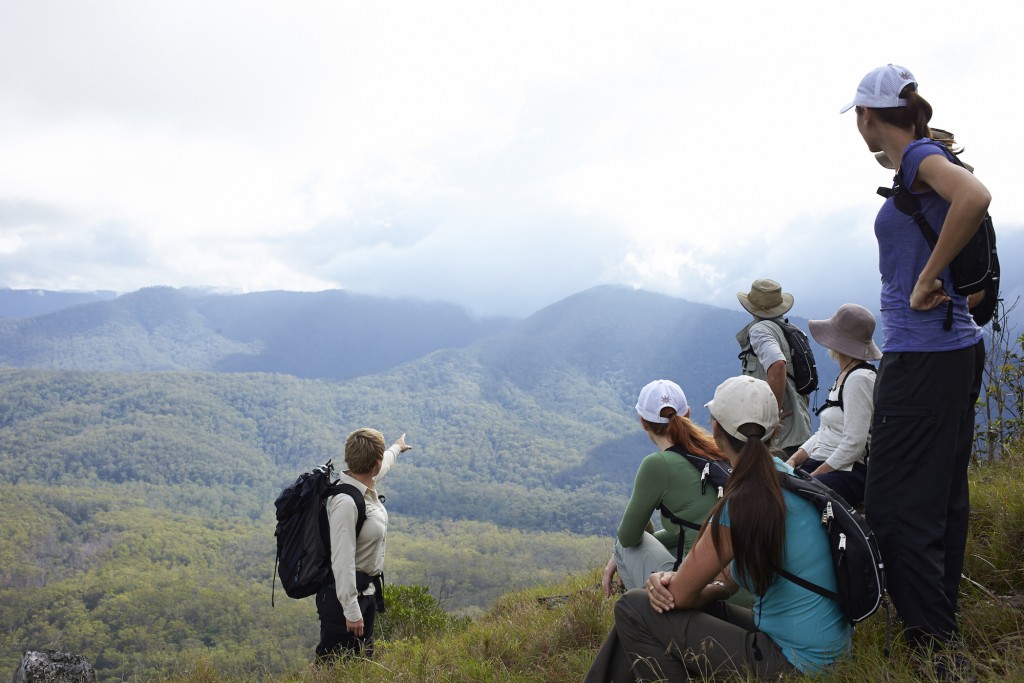 How is the Scenic Rim Trail pushing the boundaries in guest experiences?
We believe that you shouldn't have to go without some little touches of luxury that you normally would have to sacrifice when on an active holiday, we want our guests to feel relaxed, indulged and comfortable. From the accommodation to the hike itself, we will go above and beyond for our guests to make sure this experience is a truly unforgettable one.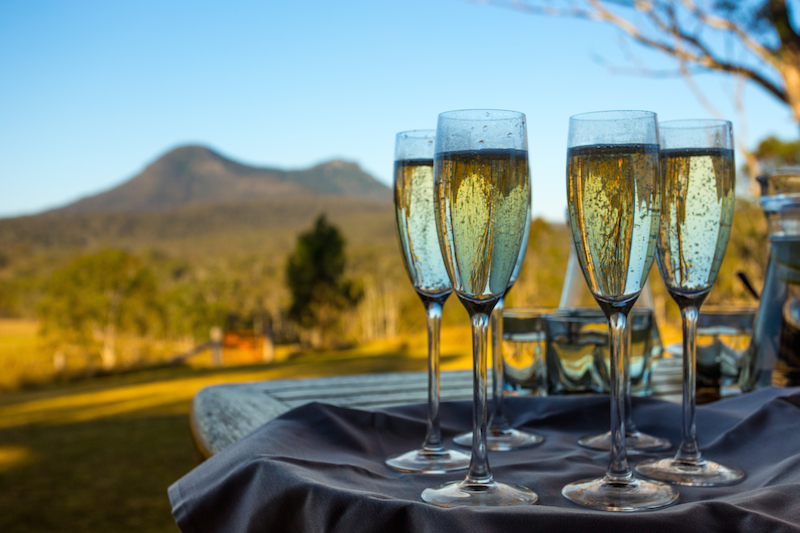 What's a recent innovation at the Scenic Rim Trail?
We feel extremely fortunate to be able to share this beautiful region with our guests, and believe there are many more unexplored places to show them. Given that our international guests are limited for time, we have developed a shorter program; the Scenic Rim Trail Express experience consisting of 2 night/2 days. This experience will be on offer as of March 2017 and will showcase the highlights of this region.
What activity should guests not miss during their experience?
The hot tub of course! After a long day of hiking, there is nothing better than to sit in the hot water in our new cattle trough inspired hot tub, overlooking the twin peaks of Mount Mitchell with a glass of champagne. So make sure you bring your bathers!
Please describe a typical guest.
The great thing about the Scenic Rim Trail is that we don't have a typical guest! We have many different people all varying in age coming on this trip! We believe that if you have a good level of fitness and a sense of adventure you will enjoy this experience!
Click here to find out more about Australian travel with Alquemie