Raiwasa Villa is undisputedly not only one of the most luxurious villas in the whole of Fiji, but also one of the world's most exclusive hideaways.
Welcome to a tropical paradise that truly lives up to the word. A dream home in a dream location. Raiwasa Private Resort in Fiji recently won the 2017 World Boutique Hotel Awards and is our pick for one of the must-do places to stay in Fiji.
You'll be entranced by the magical world in which you find yourself; pampered like royalty in an awe-inspiring tropical setting few people ever get to appreciate. You'll marvel at the unique sights, sounds, and tastes of a pristine environment that blends five star comfort and lifestyle experiences you will never forget.
An environment acclaimed so much by seasoned world travelers that they begin to run out of superlatives. Spectacular, superb, amazing, perfect, and speechless are just some of the words that have been used. When well-versed guests tell you the food is the best they've ever tasted and the service is second-to-none you know you've found your own little piece of paradise.
Kick back and relax like you've never relaxed before, or experience emotionally connected activities like you never have before. The choice is always yours.
Guests booked through Alquemie before the end of 2017 (for travel in 2018) will receive the following unforgettable experiences for free (total value US$1,000)
Body Indulgence: Welcome massage for each adult.
Cultural Emersion: Private Kava, Meke and Lovo traditional ceremony.
Waterfall Excursion: Guided tour to the stunning Bouma Waterfalls.
Reef Adventure: Snorkeling outing on the famous Rainbow Reef.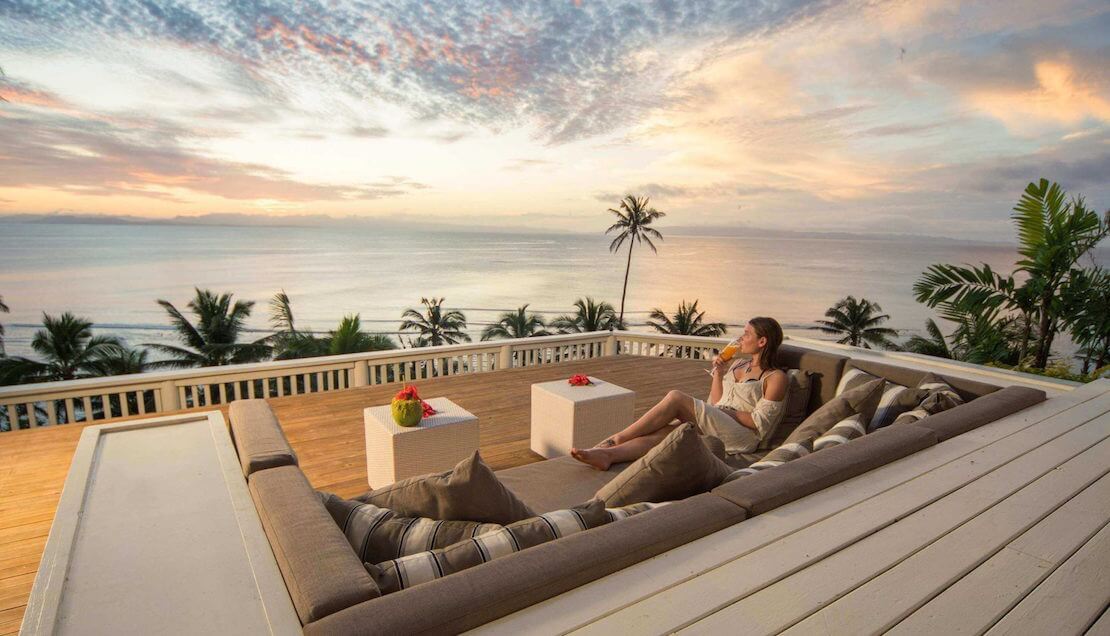 What makes Villa Raiwasa so special?
Consider Location
It's perched high above the South Pacific, with an awesome 180-degree view overlooking the Somosomo Straight and surrounded by a lush tropical carpet of green rainforest and swaying palm trees. The dramatic sunsets are equaled only by the brilliance of the stars at night. No wonder that its name reflects its lofty location. In the Fijian tongue Rai means looking out from a height and Wasa means sea or ocean. Raiwasa simply means looking out to sea.

Consider The Property
Sitting on three acres of land and superbly-manicured gardens, Raiwasa Villa offers the privacy and understated luxury of a world-class retreat. The three-sided infinity pool is ideally situated to give stunning views of the deep blue and green ocean waters. A series of steps take you down to the private beach or just wander through the collection of rare palm trees, and banana, papaya, pineapple, orange and lemon trees.

Consider The Villa Itself
Two exquisitely-decorated suites are connected by a central living and offset kitchen area, designed to maximise the stunning ocean and garden views. The master bedroom has large bi-fold doors that open onto the wraparound deck. Both bathrooms provide twin honeymoon showers and outdoor bathtubs. Just imagine soaking in the fresh open air with an unfettered view of the stars with the soothing sound of the ocean waves in the background.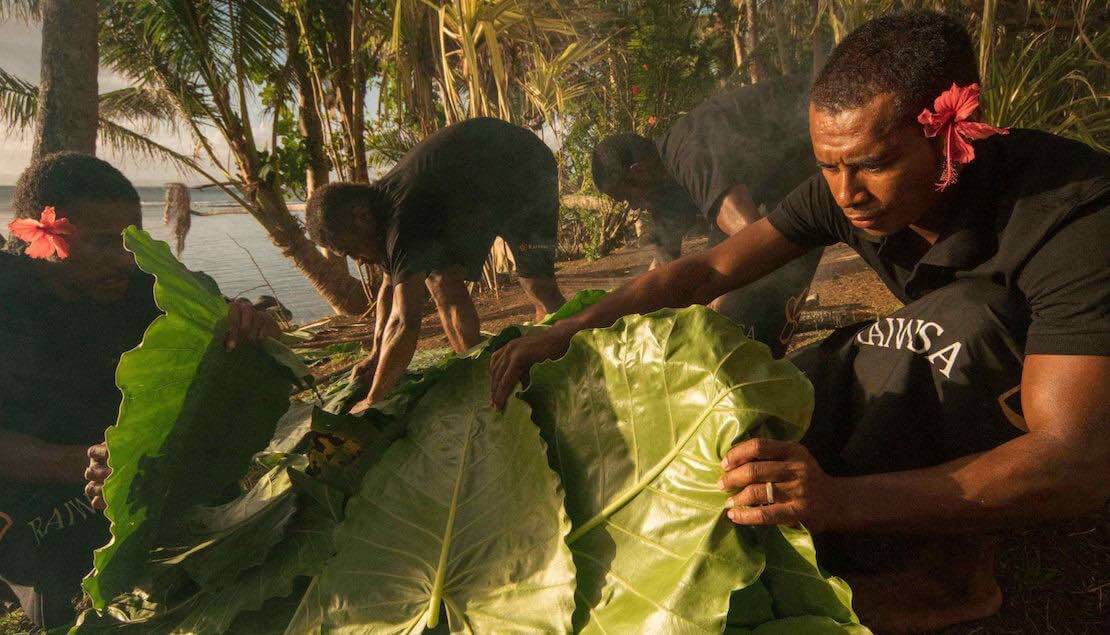 Resort activities include:
Star Gazing
Relaxation
Massage
Kayaking
Snorkelling
Paddle Boarding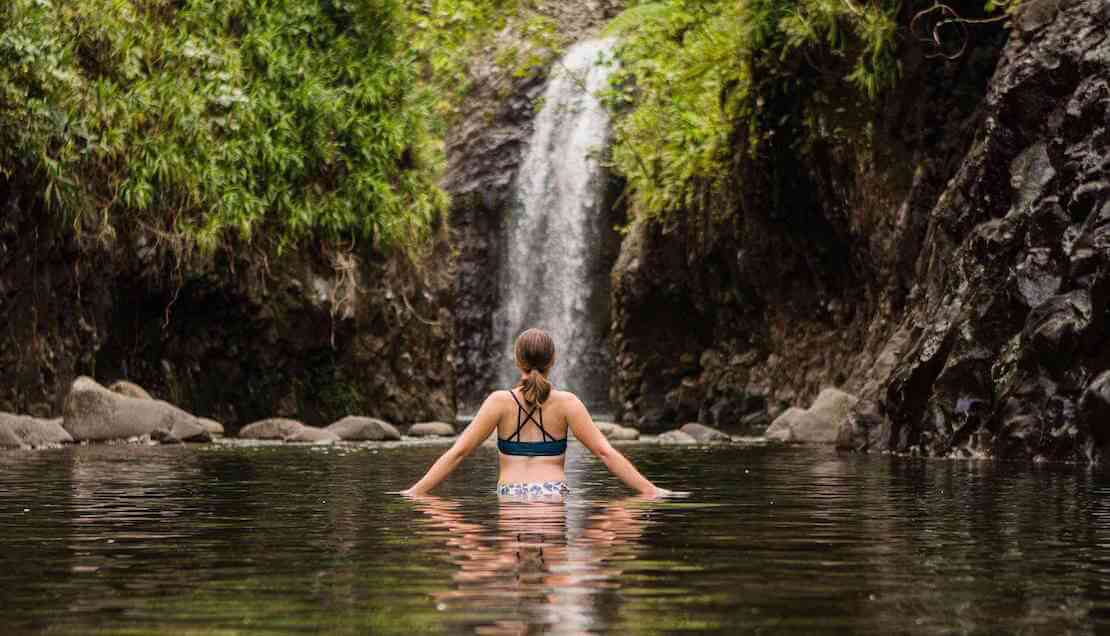 Island activities include:
Scuba Diving
Hiking
Coastal Fishing
Pearl Farm Tour
Snorkelling
Bike Riding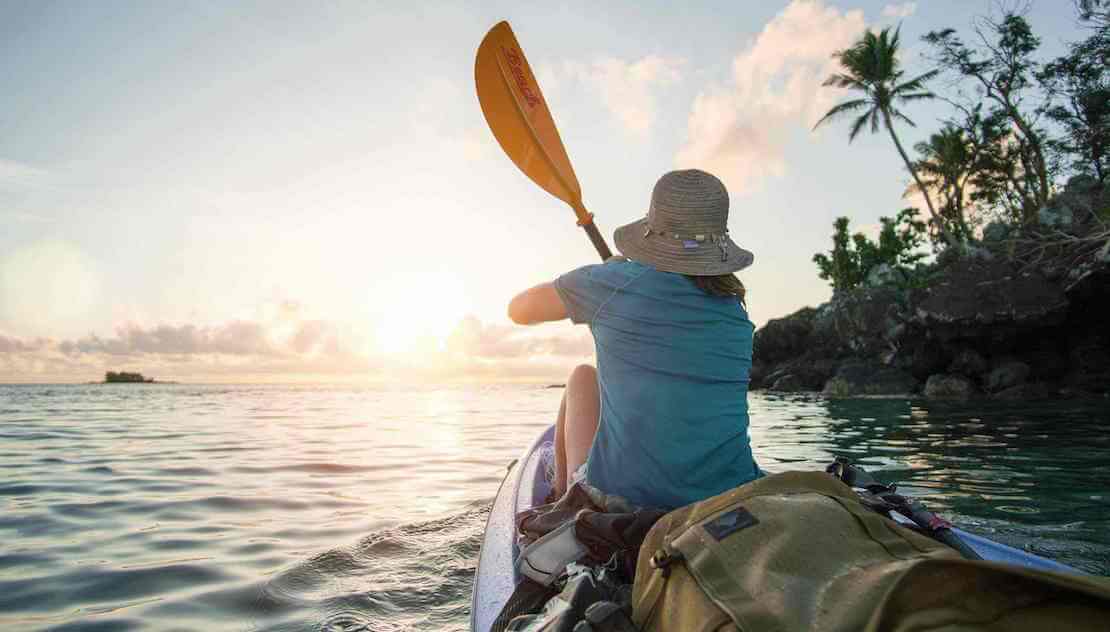 Your Hosts
Your on-site hosts Richie and Rosie guarantee an unforgettable experience at Raiwasa Villa, raising the word pampering to new heights of excellence.
From the moment you arrive full of wide-eyed expectation until the moment you leave (wishing you didn't have to go) the husband and wife duo head up a team that's totally dedicated to taking care of your every need.
Together they deliver an experience that goes beyond five star—an experience that's personal and discreet and tailored to your personal preferences.
During your stay Richie and Rosie will be your dedicated chefs introducing you to the gastronomic delights of dishes influenced by the different cultures of the Pacific region while also embracing your own personal preferences. If you're interested, they love to share their culinary techniques with guests using locally grown, fresh, and mostly organic ingredients.
Both Richie and Rosie are extremely knowledgeable about the island of Taveuni and thrilled to share their insider secrets.
They have two children, Riya, six and Robert, two, and Rosie is an experienced children's nanny, should you have need.
Richie oversees the villa's skilled staff, who are so quiet and efficient that you will rarely notice their presence.
Patrick & Erika, owners of Raiwasa Villa, have entrusted their home and their guests to Richie, Rosie and the whole Raiwasa team. The couple is an integral part of the daily life of the villa. So much so that Patrick says,
"As your local hosts they are amazing and very skilled at what they do. I am sure, like us, you will just love them. But don't think you can adopt them. We found them first!"
STAY 5/PAY 4 SPECIAL at Raiwasa Villa
FROM AUD$6,828 per person
Travel Dates:
Now to 20th December 2017
8th January to 28th March 2018