This month discover new luxury Sydney walking experiences as well as the new Sydney seaplane terminal. On the Great Barrier Reef Lizard Island has made some room name changes and has some great specials, there's a new heli operator and Sailaway now does yacht cruises to Cape Tribulation.  In addition, Ballie lodges has launched a new rewards system for guests staying at all three of their three properties – Longitude 131, Southern Ocean Lodge and Capella.
Pre-book for festive dining in Australia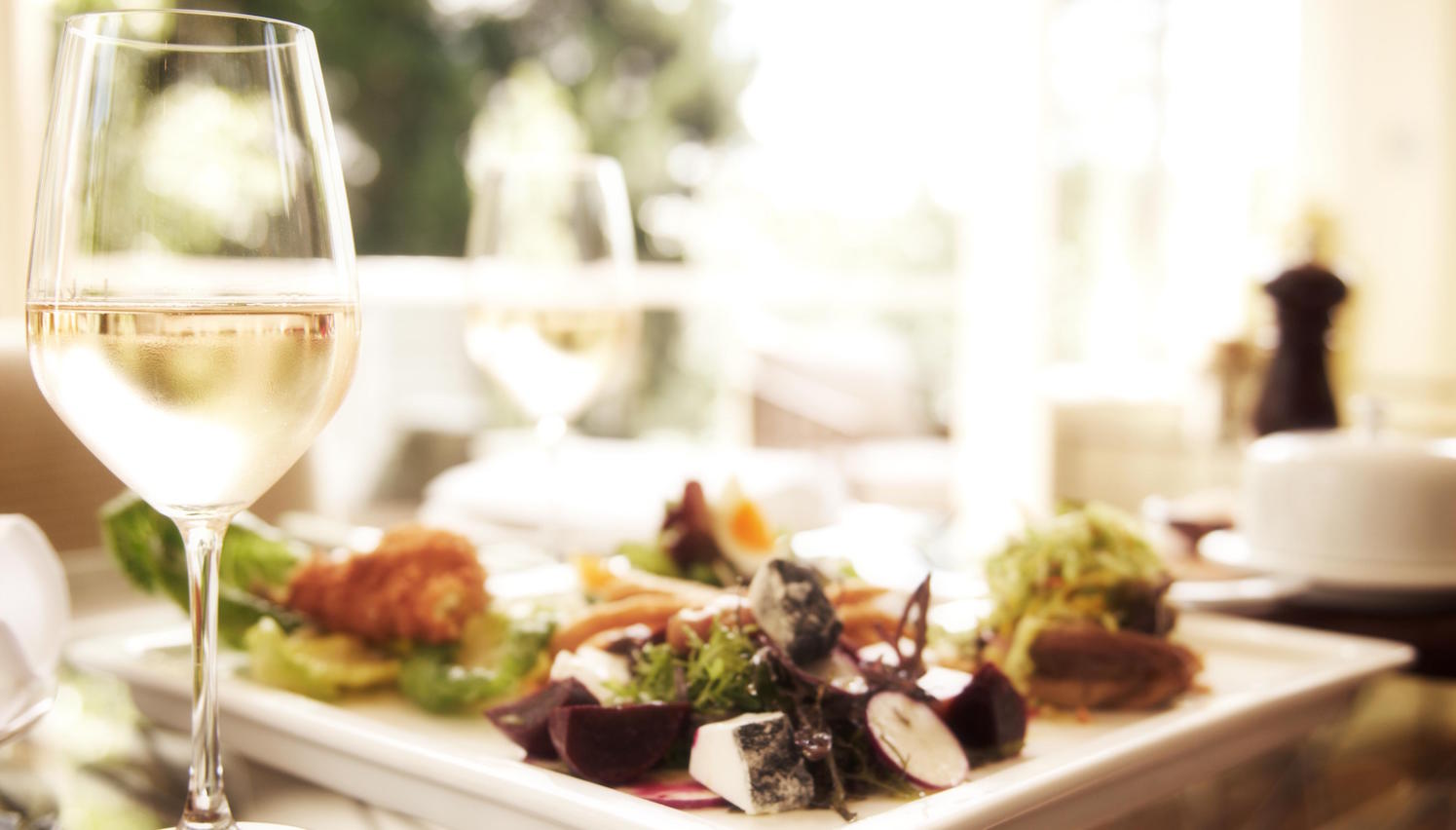 With the Festive Season coming up we strongly recommend that guests pre-book dinners and activities to avoid disappointment as this is an extremely busy time of year. Please note that to secure a reservation for either Christmas Day or New Year's Eve lunch or dinner, prepayment is normally required at the time of confirmation.
For all other dining outside these dates, we do still recommend to pre-book to avoid disappointment. Please contact us to make arrangements for your clients.
NEW – Baillie Lodges Rewards (Longitude 131, Southern Ocean Lodge, Capella)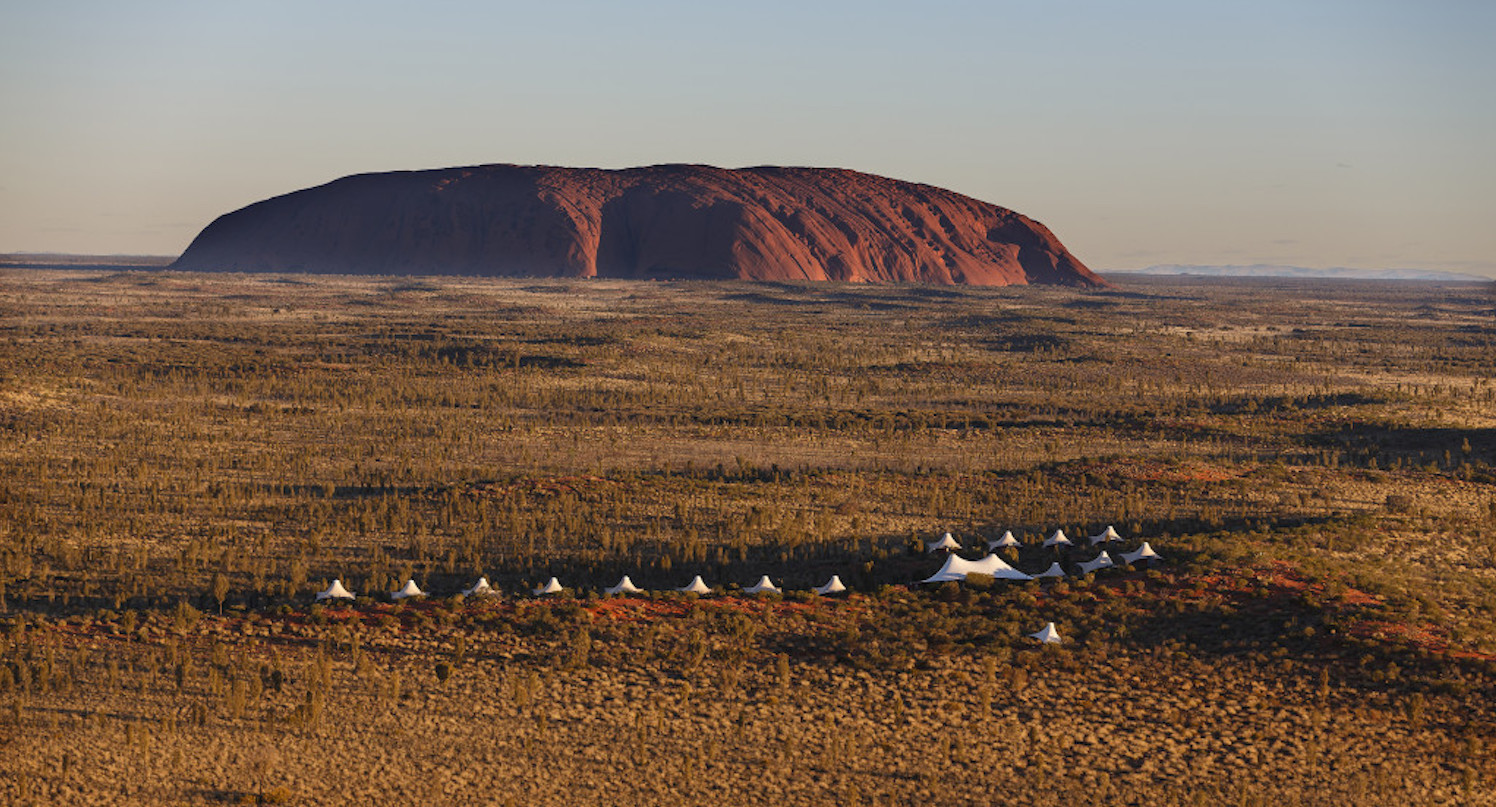 Baillie Lodges is excited to release the Baillie Bonus which rewards guests with exclusive value adds / inclusions at each property when booking more than one Baillie Lodge stay within a single itinerary. To qualify for the Baillie Bonus listed below for each property, the reservation must be a multi lodge stay incorporating two lodges or more into a single itinerary.
• For bookings of 2 lodges a minimum 6 night stay applies (eg. 3 + 3 or 4 + 2 Nights)
• For bookings of all three Baillie Lodges a minimum 9 night stay applies
• Minimum 2 night stay at any lodge
Value Adds:
Longitude 131°
When the 'multi lodge itinerary' includes Longitude 131, guests enjoy a scenic 15 minute helicopter flight to view Uluru*
Bonus Value $300 per couple.
*Conditions: 15 minute scenic helicopter flight is subject to availability / weather conditions. No refund applies if unable to operate due to weather or operational reasons. Not available for an arrival transfer. Option for guest to upgrade Helicopter Tour to a longer duration (value of the 15 minute flight credited and balance paid on check out).
Southern Ocean Lodge
When the 'multi lodge itinerary' includes Southern Ocean Lodge, guests receive a complimentary upgrade to the next suite category*
Bonus Value up to $2,700 per couple (based upgrade to Osprey Pavilion based on 3 Night KI Classic rates) .
*Conditions: Subject to availability at time of booking.
Capella
When the 'multi lodge itinerary' includes Capella Lodge, guests receive an Island-inspired BBQ lunch pack (including premium wine)*, delivered to one of many idyllic locations.
Bonus Value up to $200 per couple.
*Conditions: One lunch pack per suite based on twin share occupancy.
Sale Dates: 1 April 2017 – 31 March 2018 inclusive
Stay Dates: 1 April 2017 – 31 March 2018 inclusive
Block Out Dates: 18 December 2017 – 13 January 2018 inclusive
Terms & Conditions
• Applicable to Nightly or Classic Rates at (SOL and LON) or Nightly Rates (at Capella). Baillie Bonus not available on any other published or seasonal packages. Minimum 3 night stay for Classic Rates to apply.
• Not available 18 December 2017 – 13 January 2018 inclusive
• Baillie Bonus must be referenced at time of booking for Bonus to apply.
• Reservations must be booked at the same time and itinerary linked.
• Stay dates at respective lodges must be taken within a 30 day period of each other.
• Bookings must originate from the same booking source.
• If a property is cancelled, and it becomes single lodge booking then the bonus is void and the booking will revert to standard contract rates.
• Details of Lodge inclusions, cancellation and payment policy, package block out dates /terms are as per published contract 2017/18 rates.
• No cash value if Baillie Bonus not redeemed.
NEW – Sydney Walking Tours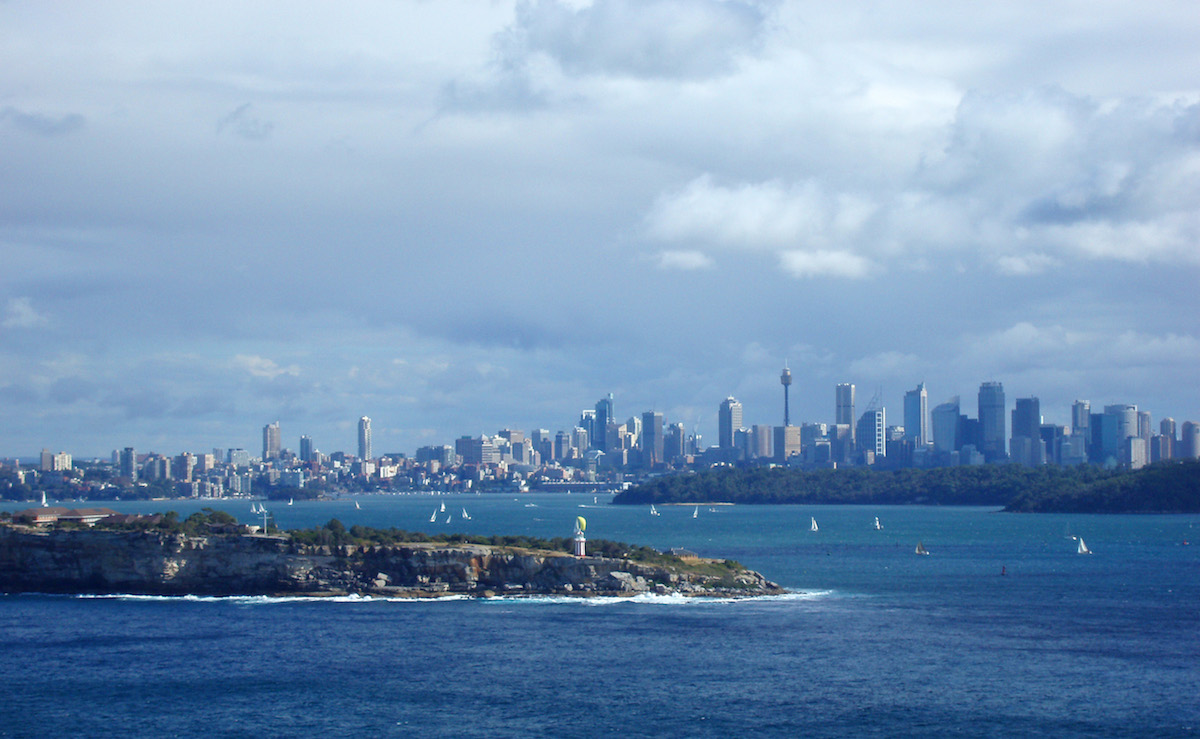 Australian Luxury Escapes have launched Sydney Walking Tours with 6 unique but at the same time iconic walks through some of Sydney's most scenic and historical destinations. Barangaroo, Balmoral, Vaucluse and North head are just some of the experiences on offer.
All walking tours will originate at the guest's hotel. They range in length from 4 to 6 hours. The guide will then be with the guests for the whole day, providing expert commentary, snacks and cold water, before returning them to their hotel. They have uniquely designed the walking tours to utilise Sydney's local transport system. Guests will have the opportunity to feel like a local riding on Ferries, Busses and Trains. Or alternatively, they can transport guests in one of their luxury vehicles. Additionally they can include luxury add-ons like lunch or private boat transfers.
Walks include:
City Walking Tour
Coogee to Bondi Walk
North Head and Manly Walk
Sydney Goods Line, Barangaroo & Rocks Walking Tour
Taronga Wharf and Balmoral Beach Walk
Watsons Bay and Vaucluse House Walk
For more ideas on bespoke experiences in Sydney please contact us to see what we have done for other guests.
NEW Heli operator – Fly the Great Barrier Reef Highway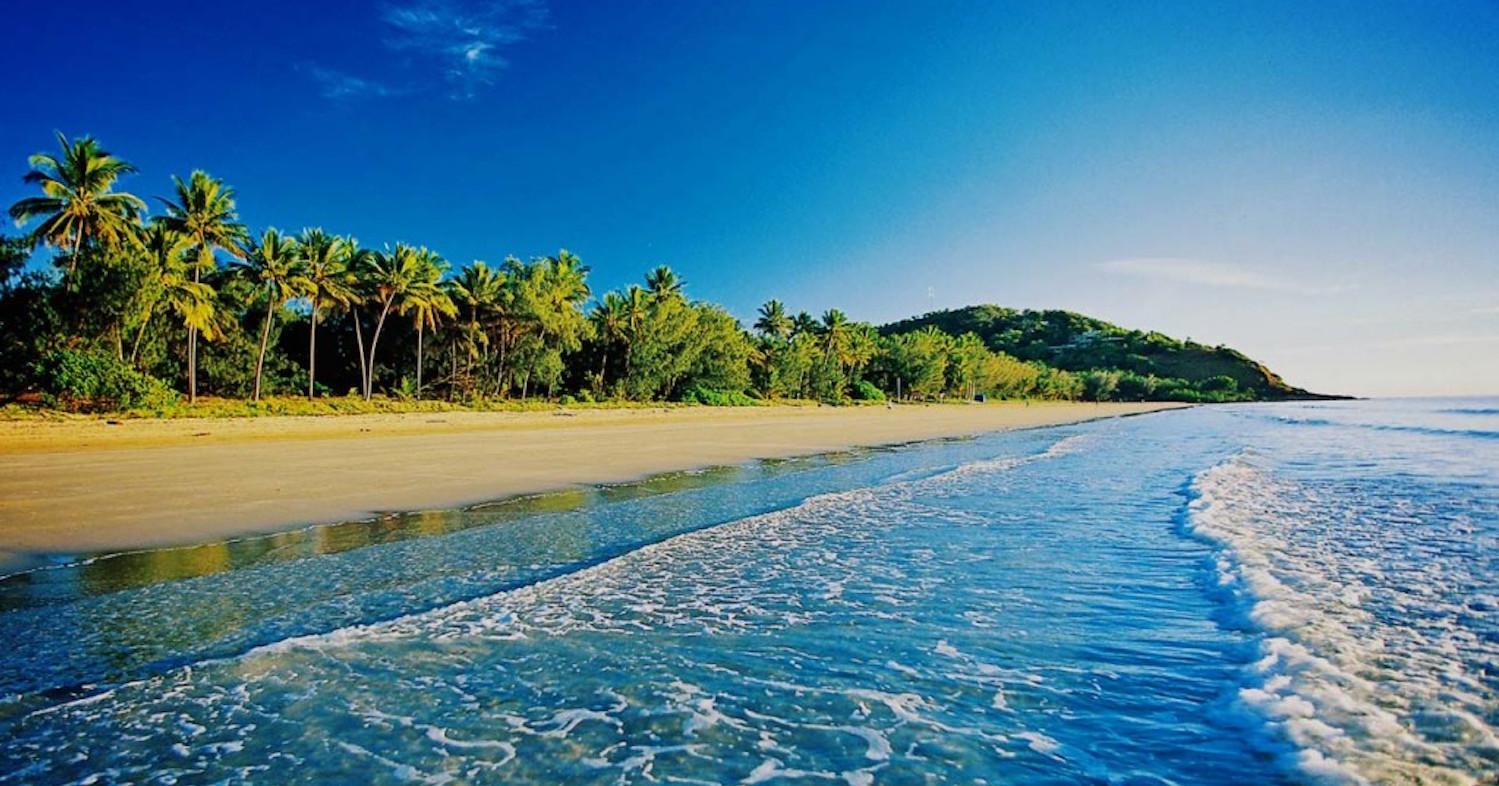 There's a new heli operator in North Queensland offering a range of signature experiences that take people to areas that they would not normally get to. They are designed to strip off the layers of North Queensland and showcase some phenomenal experiences.
One that your clients will love is to Fly the Great Barrier Reef Highway instead of driving it. This 40 minute scenic flight from Cairns to Port Douglas flies over sugar cane fields and the Northern Beaches of Cairns, before intersecting the Great Barrier Reef Highway. Hugging the coastline, it is easy to see why this is such a stunning part of the region. As the highway ends, the helicopter will veer right for a quick "peek" at the Great Barrier Reef and what is on offer. The helicopter then tracks back to the coast before landing.
Other amazing experiences included in their wide range of Signature Tours are:
The Colours of North Queensland: Fly the colour spectrum of North Queensland and experience the many landscapes the region has to offer. Discover mountains, rivers, rainforest and outback, National Park, volcanos, falls and Islands! Outback of Cairns takes you west from Cairns, soaring across the Great Dividing Range and over a changing landscape before landing at the Chillagoe Caves. Heading back towards the coast pass over majestic Mt Mulligan which is reported to be twice the size of Uluru.
Wet Your Line: Flying west from Cairns intersect the Mitchell River, following it and landing at a "secret fishing spot" to cast a couple of fishing lines. Then visit Mt Mulgrave Homestead, a working cattle station that has been family owned for generations, learning what it is like to run a cattle station that has a similar land mass to some countries.
Untouched, Unspoilt and Truly Memorable: "The further North you go the more unspoilt the scenery". Fly north over the stunning Daintree National Park, before landing at the "frontier" town of Cooktown. Heading out over the Coral Sea to one of the more spectacular parts of the reef – Lizard Island. Have lunch at a specially chosen location before heading back down the coast marvelling at the awe inspiring spectacle that is the Great Barrier Reef.
If staying at Port Douglas we recommend a luxury sailing trip out on the Great Barrier Reef to Cape Tribulation Beach with Sailaway. (See below)
Product updates
Lizard Island, Great Barrier Reef – room-type name changes, luggage restrictions and special offers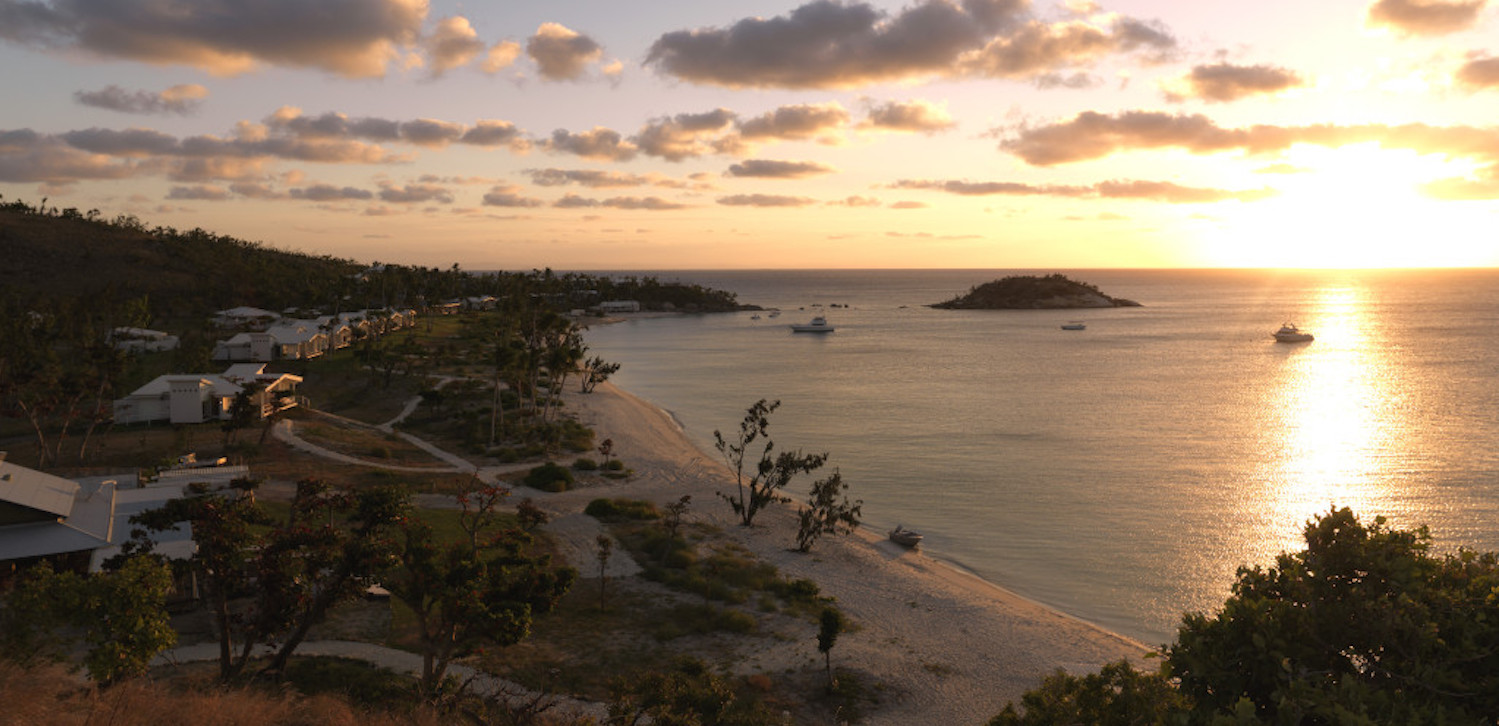 Lizard Island room-types
Lizard Island has recently changed the names of its room-types. They are now as follows:
Gardenview Room – formerly Beachview Room
Gardenview Suite – formerly Beachview Suite
Oceanview Villa – formerly Sunset Point Villa
Oceanview Plunge Pool Villa – formerly Sunset Point Plunge Pool Villa
Beachfront Suite – formerly Anchor Bay Suite
The Pavilion (no change)
The Villa (no change)
Lizard Island luggage restrictions
There has also been a change to their luggage restrictions, now being as follows:
"A total luggage restriction of 25 kilograms applies (including hand luggage) and small and/or soft suitcases are preferred, due to the limited luggage space in the charter aircraft. Secure luggage storage is available complimentary at East Air".
Lizard Island current specials
3 Night Summer Escape
3 night minimum stay applies
Offer: 20% off nightly rate & 20% off scheduled transfers for 2 adults plus complimentary upgrade at time of booking subject to availability.
Sale: until 29/03/17
Travel: 01/11/16 – 31/03/17
Blackout dates: 18 December 2016 – 08 January 2017 and 30 January – 12 February 2017
Offer not available for groups: bookings of 8 rooms or more, bookings accompanied by a tour leader (irrespective of the number of rooms) or bookings where names cannot be provided at the time of reservation are considered Group Bookings).
Stay A little Longer…and receive free flights
5 night minimum stay applies
Offer: Stay 5 or 6 nights and receive 1 FREE return scheduled flight from Cairns to Lizard Island, or stay 7 nights and receive 2 FREE return scheduled flights from Cairns to Lizard Island.
Sale: until 29/03/17
Travel: until 31/03/17
Blackout dates: 24 September – 09 October 2016, 18 December 2016 – 08 January 2017 and 30 January – 12 February 2017
Please contact us to see how we can weave these specials into a bespoke luxury itinerary for your client.
NEW – Kingsford Homestead, Barossa Valley – Luxury Bed and Breakfast offering.
Kingsford Homestead, one of Barossa Luxury Retreats iconic properties set on the edge of the breathtaking Barossa Valley wine country has recently changed their accommodation model, now offering two options for booking accommodation at the homestead:
1) Bed and Breakfast overnight stay in an individual suite. Their breakfast menu will now be served as a comprehensive 'Regional deluxe Continental Breakfast'.
This means less inclusions but lower rates, plus there is no longer a minimum 2 night stay (1 night stays available).
2) All-inclusive Whole of House stay (based on a group booking of 14 guests).
Including full breakfast, Barossa inspired and seasonal dinner with premium wines, all beverages throughout the stay –  local red, white and sparkling wine, beer, soft drinks, fruit juice, tea and coffee, evening canapés & pre-dinner drinks every night.
A Whole of House stay is based on a minimum 2 night stay. Fro groups of friends we suggest including a stay in the Barossa with some time at Arkaba in the Flinders Ranges and a visit to Kangaroo Island. For more itinerary ideas download our Travel Planning Guide.
Sailaway, Great Barrier Reef – now operating in Cape Tribulation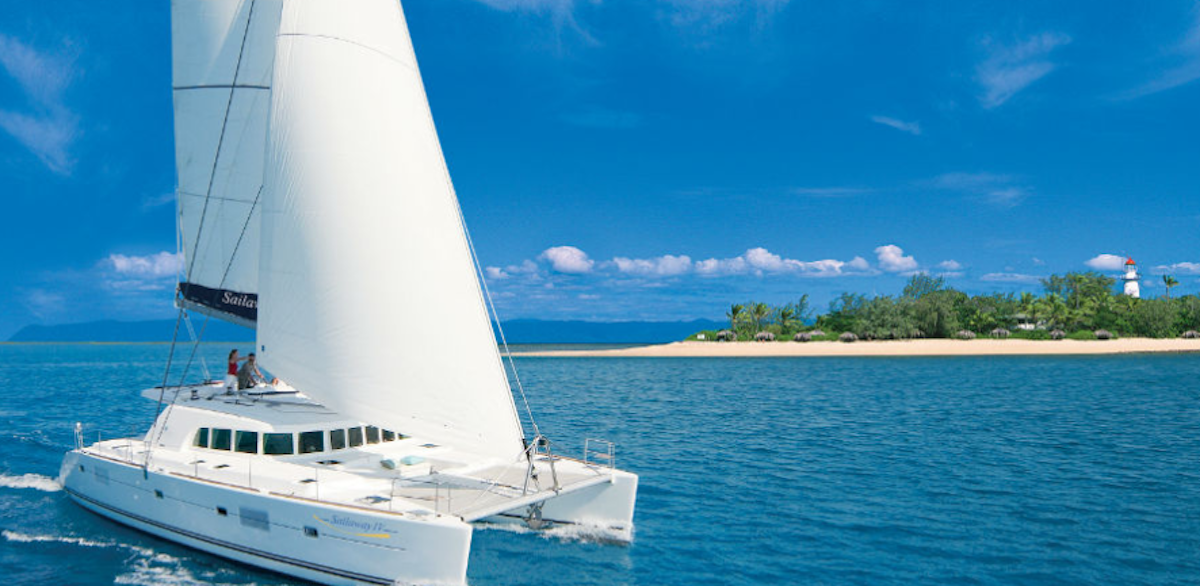 Sailaway will expand its operations to Cape Tribulation from April 1 next year to offer a premium sailing experience to the outer Great Barrier Reef. Recognised as a Green Travel Leader, Sailaway has Ecotourism Certification and Climate Action Leader accreditation and is a Nationally Awarded Sustainability Operator.
The pristine outer reef is just over one hour away from the new base, where guests can step off the sandy beach of Cape Tribulation in the Daintree National Park and enjoy the wind-powered experience aboard luxury catamaran Sailaway IV.
The full-day adventure will include guided snorkelling tours with a marine biologist and glass bottom boat tours to the prime sites of Mackay and Undine Coral Cays, only 10 nautical miles from Cape Tribulation Beach and just over one hour's sail away aboard Sailaway IV.
This sailing experience would make a great addition to a stay at Silky Oaks Lodge in the Daintree. For more itinerary ideas download our Travel Planning Guide.
Sydney Seaplanes new terminal now open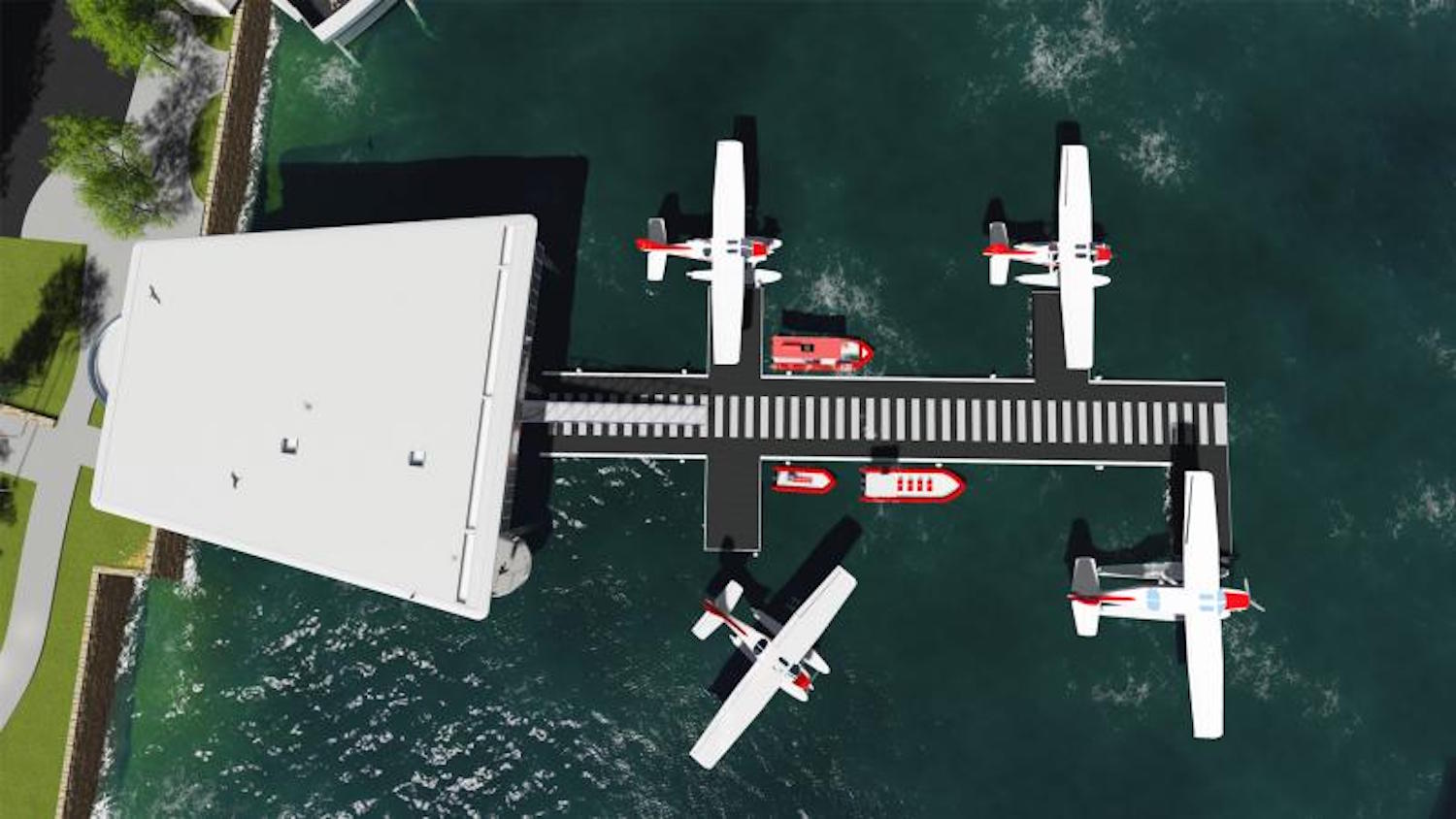 Guests can now enjoy a pre-flight cocktail or a chilled champagne after their flight and take in the breathtaking sunset over stunning Rose Bay at the new world class Empire Lounge with free Wi-Fi, Single Origin coffee and pastries, champagne as well as a luxury wine and beer list to choose from.
Acquiring its name from the 1938 flying boats, the Empire Lounge is Australia's first purpose built Seaplane Terminal. This world class venue hosts a luxurious Lounge, Terminal, discreet VIP space, Function area and flying boat museum. With water views surrounding this is Sydney's next 'it' spot.
CLOSURES
For refurbishment
The following properties, part of the Luxury Lodges of Australia, will be closing for refurbishment next year:
Longitude 131°: from 01 April to 31 July 2017
Capella Lodge: from 01 May to 31 August 2017
Qualia: from 01 to 29 July 2017
Permanent Closures
Kings Canyon Wilderness Lodge from the 30 November 2016
The APT Group has announced the planned closure of its Kings Canyon Wilderness Lodge in the Northern Territory.
Built in 2007 in partnership with Ian and Lynn Conway, with whom APT has worked with for over 40 years, the Lodge offers a secluded retreat of luxury tented cabins situated on the couple's Kings Creek Station, a fully operational cattle and camel station of 1,800 square kilometres.
APT Group director Robert McGeary said the decision to close the Lodge was difficult and had not been taken lightly, "Kings Canyon Wilderness Lodge has been an important part of our portfolio in the Northern Territory for almost ten years. We've had the pleasure of working with Ian and Lynn, and also our terrific team at the property during this time.
"Built to be integrated into the NT Short Breaks program for APT, sadly it is no longer required after selling the program 3 years ago. APT has been actively looking for a buyer to continue with this wonderful experience at Kings Canyon, but have not been able to secure a sale.  It is with regret that we announce our plans to close the Lodge at the end of this year," he added.
The Lodge will close for the last time on 30 November 2016, after which time assets will be redeployed elsewhere.
"On behalf of my colleagues at APT I would like to personally thank all of our staff at the Lodge, past and present, for making it such a special place for our guests to stay. I would also like to extend thanks to Ian and Lynn Conway, our trusted partners, and also to our valued travel industry colleagues and guests for supporting the Lodge over the past decade. APT would like to acknowledge Tourism NT for their support over the years and commend them for the job they do in promoting the NT and opening up this region" said Robert McGeary.
Download our Travel Planning Guide
Our expert team are specialists in designing itineraries for high-net-worth individuals travelling to Australia who demand discretion, precision planning and an authentic and unique experience. We create one-of-a-kind luxury holidays that leave lasting memories through exclusive experiences.  Every trip we design is crafted individually and tailored to the tastes and whims of the traveller (with some doses of mystery and surprise thrown in). Discretion is upmost and creativity unparalleled.
Australia is a huge country with much more to it than meets the eye. Take a look at our Travel Planning Guide for itinerary suggestions then get in touch and allow us to craft a magical holiday for your clients.