AS FAR FROM ORDINARY AS YOU
CAN
POSSIBLY TRAVEL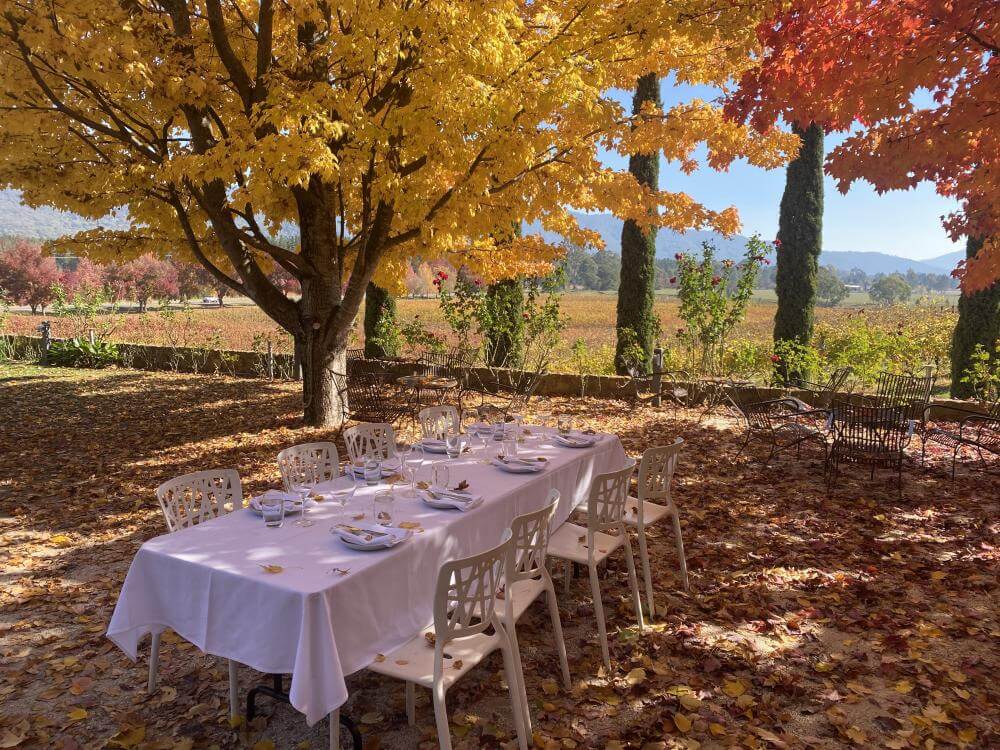 Famed f
or

Prosecco, Nebbiolo, Sangiovese, Pinot Grigio, Dolcetto, Arneis and Barbera.
Life is certainly sweet in the King Valley.
Discover the Italian spirit of the King
Valley's
wine making families.
No passport required to be able to feel miles away from the rest of the world, a
touch of Italy here at home.
Venture to the King Valley in Victoria's High Country, where you will be forgiven for thinking you have been
tr
ansported to the p
icturesque hills of northern Italy. For these vibrant vineyards, perched on slopes t
hat rise above the
King River, are home to some of the most elegant cool climate wines in Australia. Their innovative makers are first, second and third generation Itali
an migrant families who continue a tradition, with their Mediterranean inspire
d wines.
While a trip to Italy is
currently on hold,
come and explore
the birthplace of Australian Prosecco

with Alquemie

.
B
rilliant bubbles are waiting!

A taste of Italy, within reach! A three hour drive from Melbourne, discover one of the most picturesque and unspoilt valleys in Australia. Victoria's impressive King Valley is located at the foothills of the Alpine National Park, the region has become known as Australia's home of Italian wine varietals.

King Valley was once scattered with tobacco farms, first planted by Italian immigrants, however with the prohibition of tobacco farming in the 90's, these families looked to their roots for inspiration. The strong Italian farming and grape growing heritage has been significant in shaping the vibrancy of the region we now enjoy. Dedicated to celebrating the important things in life; food, wine and good company! The region now thrives with a network of cellar doors, tasting rooms and charming trattorias.

The King Valley Prosecco Road is a vino lover's paradise, a unique experience that captures the essence of the valley. Prosecco Road is a delectable food and wine trail that includes intimate tastings with the makers, savouring rustic Italian cuisine and the opportunity to learn first hand about the region.

Since 1999, when Otto Dal Zotto planted the first prosecco vines in the King Valley, five other local winemakers followed by producing the sparkling Italian white. The wineries of Dal Zotto, Brown Brothers, Chrismont, Pizzini, Ciccone and Sam Miranda have pioneered the self-drive prosecco and food trail, which highlights the region's Italian heritage and its claim, as being the home of Italian bubbly in Australia.

Spending time in the valley will make you realize that family, provenance and tradition is held to with pride and kept alive through recipes. A perfect place to learn the art of cooking from the Italian families themselves, is at A Tavola! Cooking School. Operated by Katrina Pizzini, her hands on classes will leave you feeling empowered and inspired. Classes range from learning the art of making pasta, to the essentials of cheese making to producing the ultimate dinner party.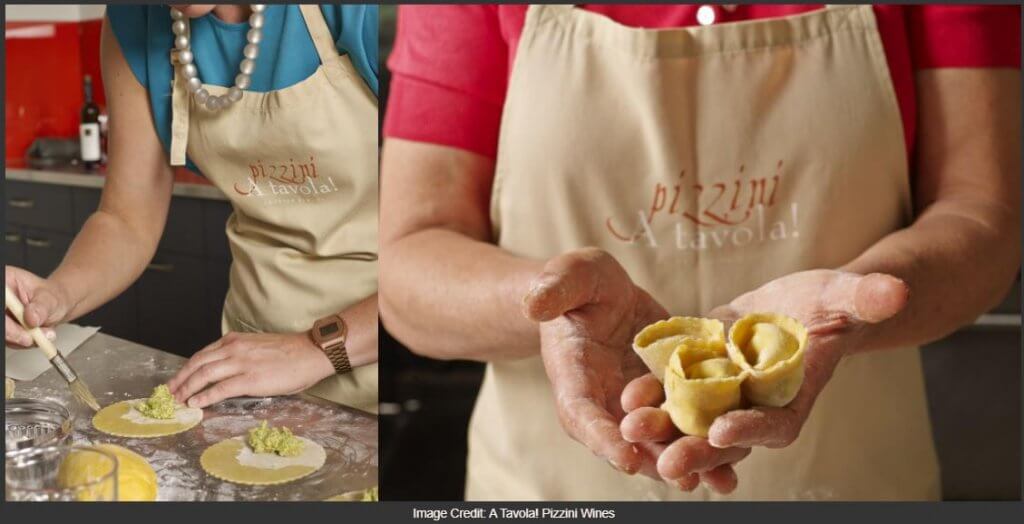 There are many events ad festivals throughout the year to celebrate the strong Italian heritage, local produce and the wine makers of the region. La Dolce Vita Festival is a highlight in the calendar for so many visitors, from Victoria, interstate and even internationally. It is the perfect way to welcome the Spring weather, celebrating with the wines, food and families who have made this destination one of the most hospitable regions in Australia.

Life is all about balance, once you have satisfied your taste buds its time to indulge your senses with the majestic outdoors to complete the King Valley experience. Surrounded by native forests, mountain fed rivers and lakes, so clear they reflect the stunning rock formations of the mountains surrounding them. A region alive, not with the bustling sounds of suburbia, but rather the busy chatter of the wildlife that call the King Valley home, making it the ultimate outdoor getaway. Get off the beaten path as you explore some of the most beautiful untouched areas of Victoria's forests and mountains. From gushing rivers to the gentle trickling streams filled with trout, mountain huts surrounded by an abundance of wildlife and fresh mountain air invigorating the soul.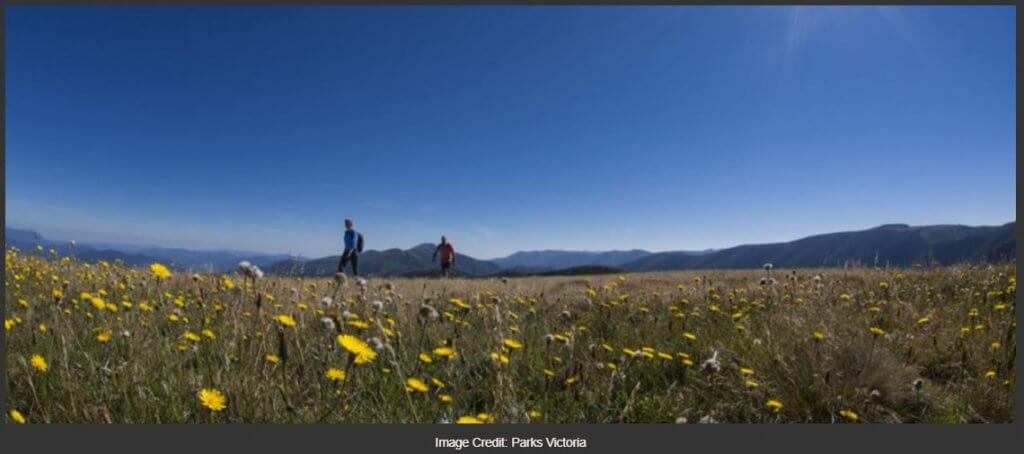 The Alquemie team specialise in creating unique and experiential high-end itineraries, bringing 

together leading Australia-wide experts, experiences, and accommodation to create a bespoke itinerary for our travellers.



In Melbourne and throughout regional Vicoria, Alquemie 
partners 
with Acacia Luxury Private Tours to offer a number of private 
experiences. 
Co-owners Paul Murray and Stuart Dobson are committed to delivering unsurpassed service for our clients, making them our go-to ground experts.


Paul & Stuart are passionate advocates for the Australian tourism industry, as proud locals t
hey share their inside knowledge with guests from the best vantage points. Being true 
Melburnians, they have built a network through out Victoria of the finest providers, restaurants and cellar doors to introduce to guests, creating everlasting memories on each journey with 

Acacia Luxury Private Tours

 .
Paul & Stuart both have an inspiring passion for showcasing their incredible state, w
holeheartedly striving to create magical moments for our guests on every experience.
Insider Tip

:
"
When in the King Valley after rain or during the Spring snow melt, an easy 500 meter hike to tranquil Paradise Falls is a must. Uniquely, a stream tumbles from an overhang allowing visitors to walk behind the veil of water" – Stuart Dobson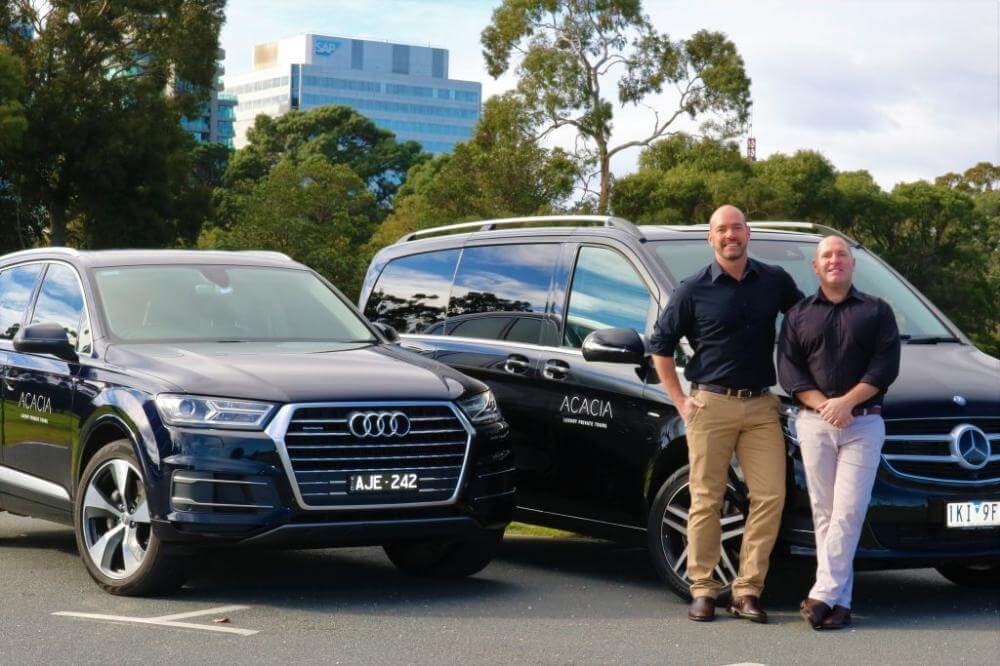 We have created a multi-day King Valley itinerary,
showcasing the experiences in this beautiful region.

G
et in touch today to receive your copy
WE ARE AUSTRALIA SPECIALISTS
We've been 

operating 

since 2001 as an Inbound Tour Operator helping luxury travel agents from around the globe craft itineraries for their high-net-worth clients.
WE HAVE DEEP KNOWLEDGE OF ALL THINGS AUSTRALIAN.
Our team has an intimate understanding of Australia and we are constantly travelling throughout the country to improve our knowledge of what's on offer. We hand-pick our suppliers – we test out the guides, the accommodation and the experiences so you can be assured that when we put something in an itinerary there is a good reason for it.
Our creativity. In conjunction with our hand-picked suppliers we aim to create the
un-Googleable! 'Never-had-before, never-to-be-repeated-again' experiences.
We know the intricacies of each region and how best to reveal what makes them special. We draw on a big pool of relationships to create unique experiences.
Our network of contacts around the country is second to none and means we are uniquely well-informed to design an experience of Australia that goes to the heart of the country.
Come to us for extraordinary itineraries.
'Anybody can book accommodation, where we add value is by layering in the magic'.