Concierge Traveller has teamed up with sister company Alquemie – a luxury Australian specialist, to bring you two exclusive NSW self-drive packages. These can be tailored for your group size and desires.
If you're looking for something further afield, click here for inspiration and then talk to the team at Alquemie.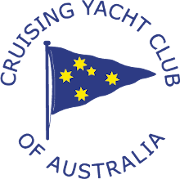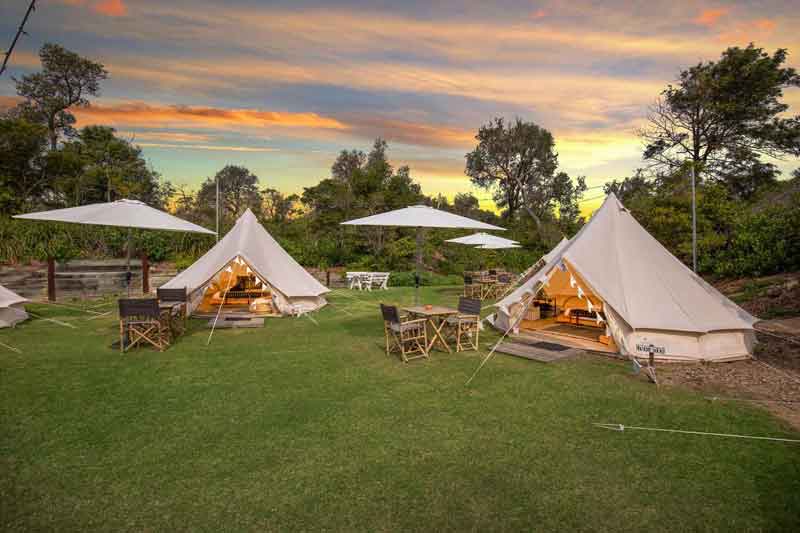 All-inclusive NSW Luxury Glamping + Food & Nature Getaway
This 3-night self-drive rough-luxe getaway has been designed for people who do not want to lift a finger, yet wish to be immersed in nature with their favourite friends.
Designed for two couples (but flexible for a big group), you'll be glamping amongst the roos, dining under the stars, learning about indigenous culture and keeping active with mountain biking and stand up paddle boarding. Accompanying you each day will be your private guide to educate and entertain you about the stunning natural surrounds. Each evening you'll dine on fresh local produce and drink delicious local wines.
You'll leave feeling thoroughly refreshed and revived.
Day 1
Self-Drive to your unique glamping accommodation near Jervis Bay – arriving for check in by 3.00pm. The sound of the ocean replaces the noise of traffic; native wildlife abounds as kangaroos hop through the grounds and colourful parrots skim through trees; the backdrop is of forest and ocean, not buildings. The relaxed atmosphere and tranquil beachfront location surrounded by Booderee National Park lead most guests to relax and enjoy the simple pleasures of swimming, bushwalking, boating, reading. Pure Bliss.
This is the perfect opportunity to spend the evening around the fire and relax in your cosy yet quaint glamping tent. Dinner under the stars will be prepared by local caterers providing a taste of fresh seafood from the region. As you wander around the grounds, you will be greeted by many resident Kangaroos enjoying the company of their guests.
Day 2
Today is about exploring this stunning part of the world. After breakfast (prepared for you) you will embark on a guided bush walk through the Booderee National Park learning about the local Aboriginal history of the land. You will then enjoy a private Indigenous Tour & Native Food Tasting with Storytelling with Auntie Julie from the Award Winning Galamban Experiences.
The afternoon will be filled cycling around the beaches of the national park, stopping for swims along the way. This will be designed by your guide based on the fitness of the group.
After a full day of adventure, it's time to sit down, relax and enjoy the sunset on the beach with a wine in hand. Once the sun sets beyond the horizon, you will enjoy a three-course meal prepared for you by a local chef.
Day 3
This morning after breakfast is prepared for you, get out and explore the crystal-clear waterways and white sand beaches of this aquatic paradise. You can practice your balance skills on the inlet with a SUP boarding class. This 2-hour session will teach you the basics as well as showcase this spectacular region or alternatively glide along the water on a kayak.
The afternoon will be spent discovering the white sand beaches including the well-known Hyams beach.
Day 4
Following breakfast and checking out by 10.00am, you will enjoy a leisurely bush walk exploring the bush, bird watching and wildlife spotting. After this, you will exit the national park and head home after a relaxing few days in this paradise.
This itinerary can be tailored to suit your desires. To enquire, please contact offers@conciergetraveller.com.au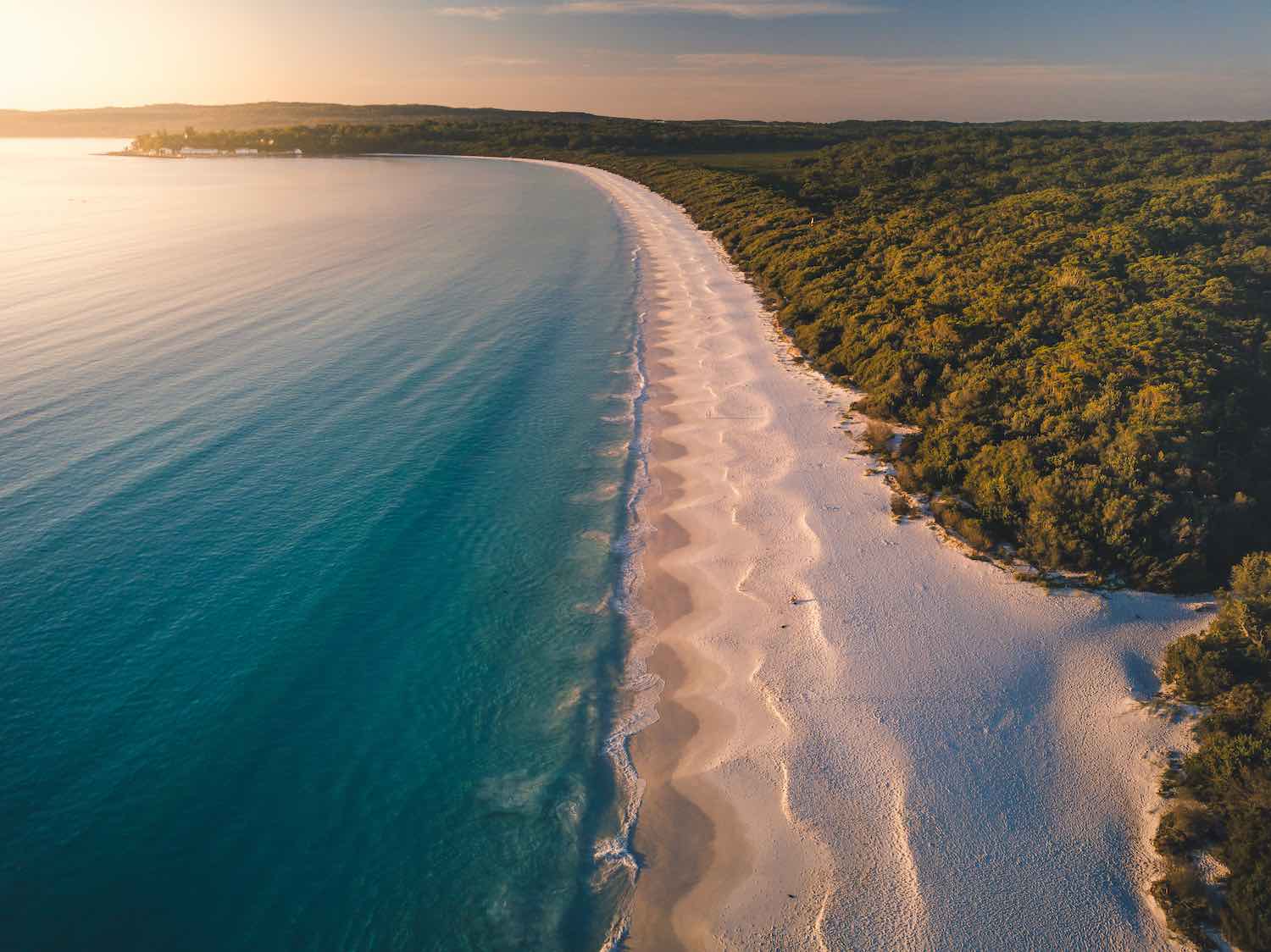 Southern Highlands & South Coast 9-night Luxury Family Road Trip
Discover your backyard with fresh eyes on an easy family road trip south of Sydney. Driving is minimal but the adventures are not. This package includes luxury accommodation plus a huge range of activities like whale watching, cycling, wine tasting, a cooking class, paddle-boarding, guided walks to waterfalls, horse-riding, treetop walks and more.
Day 1
Depart Sydney and make your way to the Southern Highlands.
Experiencing the Southern Highlands: The Southern Highlands is 75 minutes from Sydney and 90 minutes from Canberra and sits between 500 – 725m above sea level on the Great Dividing Range of NSW offering an incredibly diverse landscape. Once the sea floor, the area is characterised by its sandstone escarpment walls with micro-climate rainforests in the south east and native scrub dry sclerophyll forests in the north west.
Overnight Accommodation – Bendooley Estate Cottages (2 Bedroom Cottage)
This grand estate on the outskirts of Berrima is the picture-perfect escape from everyday life. Rustic meets glamour is the essence of these cottages. With bespoke wallpaper and deep-free standing baths, this scenic setting will allow guests to experience indulgence in the Highlands. We can also arrange concierge service for you and extra room cleaning when booking. With an on-site restaurant, guests can enjoy a fireside meal amongst the revered books, or enjoy an alfresco meal admiring the gardens. Overlooking the estates vineyard, the Cellar Door is a captivating space for wine tastings for guests to enjoy.
Day 2
Morning: Centennial Wines Pinot Masterclass
Centennial are made onsite in a state-of-the-art, 200+ tonne winery designed by our winemaker, Tony Cosgriff. With up to 35 wines on offer in the cellar door the winery processes many different varietals and style and is one of the largest producers in the region. They also source grapes from their winery in Orange, NSW offering a unique NSW Wine experience to visitors. Gourmet Traveller Wine awarded them best large cellar door in the region 2018 and Star Cellar door in 2019. Enjoy a sensory experience and immerse yourself in our world of the Southern Highlands noble varietal 'Pinot Noir'. You'll taste your way through 9 different styles of Pinot from our Southern Highlands estate, learn about wine appreciation, wine making and food & wine pairing.
Afternoon: Stefano Marvello, Chef and Italian Cooking Experience
Learn Italian cooking and share Stefano's passion for gastronomic indulgence at his new Studio Cucina in Burradoo. His classes focus on the tradition of the long lunch, where everyone plays an integral part in preparing the meal. With a fresh approach to cooking classes, each experience is 100% hands-on providing guests the opportunity to develop and learn lifelong skills in Italian cooking. Our 3 hour class is a wonderful family activity.
Overnight Accommodation – Bendooley Estate Cottages (2 Bedroom Cottage)
Day 3
Morning: The Illawarra Fly Treetops Walk
No visit to this area would complete without a walk along the raised platforms of the Illawarra Fly. The Treetop Walk is a 1.5km walk through beautiful warm temperate rainforest with 500 metres of steel walkway nestled in the treetop canopy some 20-30 metres above the ground. The walkway culminates in Knights Tower, a spiral tower that rises to a breath-taking 45 metres above the forest floor. For thrill seekers, you can also book onto the Zipline tours in the treetops.
Lunch at Moonacre's Café
This organic farm is committed to the ethical production of the best quality food from farm to table. Their produce has won numerous awards and is favoured by some of Sydney's top chefs at restaurants such as Ester, Fred's, Firedoor, Bacco and Clove Lane. Lunch will be booked in the café on-site and paid for at guests' expense.
Afternoon: Explore Belmore Falls
We will be visiting the Belmore Falls area which offers Spectacular 60m falls, followed by a further 60m drop to the valley below. This is the perfect spot to take in nature and explore what the region has to offer in terms of spectacular scenery. Our guide will meet you at Moonacre's and Take you for an hour scenic walk to discover the lovely Mushroom Falls.
Overnight Accommodation – Bendooley Estate Cottages (2 Bedroom Cottage)
Day 4
Morning: Exploring the village of Bowral
Once checking out of your accommodation, it's the perfect time to head into the heart of the Highlands, Bowral, with big city charm and sophistication, this thriving town is the perfect place to explore on a Monday to avoid the weekend crowds. We recommend a stop at Dirty Janes, to wander through the antique market and explore the nearby shops including Ms Peacocks Chocolatier shop. This is the perfect time for a coffee at one of the nearby cafes such as The Press Shop or Harry's on Green Lane
Afternoon: Farm visit at Redleaf Farm, Fitzroy Falls
Katrina Sparke from Redleaf Farm has been described as a modern-day Calamity Jane and her sheep have just received the Australian Best Lamb Award from Delicious Magazine this year. The property has pigs and a chook caravan as well as the stunning Railway Carriage accommodation that is out of this world. A Redleaf Farm experience encompasses it all from waterfalls and flying foxes. A true Australian farm adventure.
Depart the Southern Highlands and make your way to the scenic Kangaroo Valley
Overnight – Kangaroo Valley
Day 5
Morning: Guided Hike in Kangaroo Valley (3 Hours)
With Morton National Park on your doorstep, there are multiple half day hikes with ranging fitness levels to embark on. Our guide will take you on a trail through the bushfire impact zone where you have the chance to witness the regeneration and see the bush coming back to life.
Afternoon:  Canoe Hire along the Kangaroo Valley River
Set off on a paddle along the pristine waters of Kangaroo Valley. This self-guided (2 canoe) hire provides you with the equipment to explore Morton National park from another perspective. You will have the opportunity to paddle underneath the historic Hampden Bridge and see the wildlife exploring their natural habitat.
Overnight – Kangaroo Valley
Day 6 
Explore the Village of Kangaroo Valley
The small charming town of Kangaroo Valley has a lot to offer. As you make your way into the valley you will be in awe of the gorgeous green countryside and wildlife-rich rainforests. The township is home to the picturesque Hampden Bridge spanning across the Kangaroo River, one of the few suspension bridges in Australia.
A stop in Kangaroo Valley would not be complete without a stop at Hampden Deli where you can enjoy a unique meal prepared by hatted chef Nick Gardner using local produce. This environmentally conscious restaurant is always looking to minimise their footprint on the environment and give guests a tailored experience.
Bounding with small boutique shops, the main street is worth a visit. Pick up crafted jewellery at Quirky Bird, explore antiques and collectables at the Nostalgia Factory or add another piece to your wardrobe from Clare Maria Organic Cotton.
Option of Horse Riding this day also. Additional costs will apply.
Overnight – Kangaroo Valley
Day 7
Depart the green escarpment of Kangaroo Valley and make your way to the pristine waterways of Jervis Bay. We recommend driving via Berry and exploring this township and enjoying lunch at one of the many restaurants on offer. Our recommendation would be The Garden.
Exploring Jervis Bay
Jervis Bay is a 102-square-kilometre oceanic bay and village on the south coast of New South Wales, Australia, said to possess the whitest sand in the world. A natural wonderland, Jervis Bay is a perfect seaside introduction to the stunning coastline of Australia. Explore the crystal blue waters of Jervis Bay Marine Park, a haven for bottlenose dolphins, fur seals, little penguins, sea dragons and migrating whales and fly in to see spectacular views of the coast from Point Perpendicular Lighthouse on the northern tip and from Cape St George Lighthouse on the southern side.
We visit the famous beaches of Jervis Bay, enjoy a shore or sea dive to see first-hand the underwater environment of this fragile landscape and sample fresh local seafood and paddock to plate specialities of the region with some great Australian wine. We also venture into Booderee National Park (home to a roll-call of native Australian flora and fauna), for a guided mountain bike adventure and local indigenous experience with the Wreck Bay Aboriginal Community. A beautiful and immersive introduction to Australian summer.
Overnight – Huskisson
Day 8
Morning: Whale Watching Tour
The Whale Cruise gives you the rare opportunity to witness the majestic beauty of migrating Humpback Whales. Imagine setting off on the immaculate Jervis Bay, on a sunny winter's day, and having these awe-inspiring Humpback Whales greet us on their journey. A truly life changing experience set against rugged cliffs and ancient sea caves. A lasting, treasured memory.
Afternoon: Sand up Paddle Boarding
With the pristine Jervis Bay Waterway directly at your doorstep, it's the perfect opportunity to try out and enjoy the fantastic sport of Stand- Up Paddle Boarding. With generally calm waters in the bay, it's a great opportunity to see this region as your glide along the water.
Overnight – Huskisson
Day 9
All day biking from Vincentia
Explore the region on the scenic bike trails. Take a leisurely 45-minute ride back towards Huskisson, stopping on the way to take in the views, or explore a more adventures trail along the dirt tracks coming out at the well-known white sand Hymas Beach – which is worth a visit when in the region. Pack a picnic and enjoy a whole day out!
Overnight – Huskisson
Day 10
Depart Jervis Bay and make your way home after breakfast and checking out of your accommodation.
This itinerary is best suited for families with teens but can be tailored to suit younger families. To enquire, please contact offers@conciergetraveller.com.au
About Alquemie
Alquemie transforms the best of Australia into truly exceptional travel experiences. Themes of the outback, coastal, and urban landscapes are incorporated to give travellers an authentic insight into the diversity and contrast offered in Australia. Travellers are surprised and delighted with trips that are creative and exclusive.
Our passionate team of specialists bring together leading experts, experiences, and products to tailor an itinerary specific to the interests and profile of each traveller. Each trip has its own unique character and influence.
Alquemie transforms the best of Australia into enriching travel experiences.
As far from ordinary as you can possibly travel.