AS FAR FROM ORDINARY AS YOU
CAN
POSSIBLY TRAVEL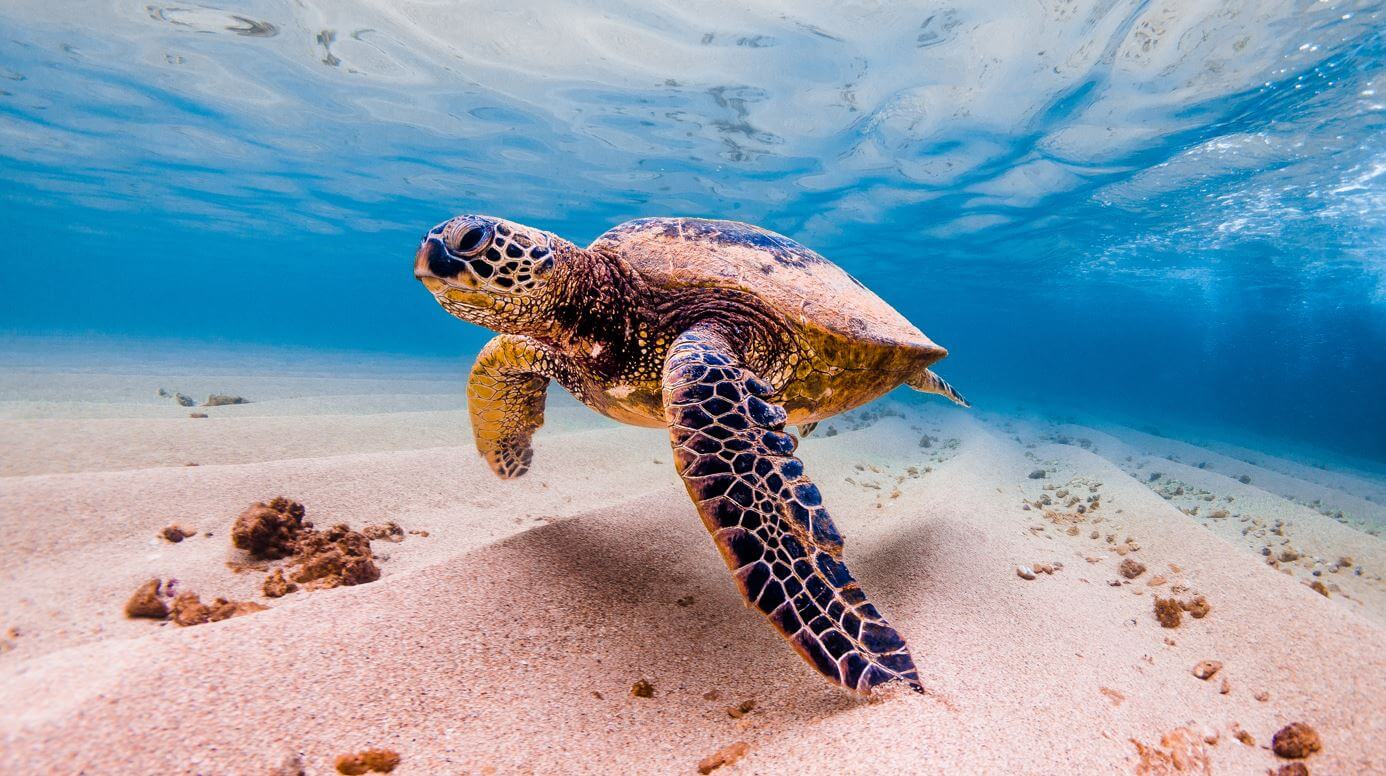 Our travel experiences have an impact on the countries we visit, the communities we interact with and on a bigger scale, they have an effect on our planet.
Conversations about sustainability are getting louder and louder with an increasing desire to implement a different approach to how we travel. But what does "Sustainable Travel" actually mean? 
The definition is far from settled, it means something different to all of us. P
erhaps if instead of "sustainable", we favour terms such as ethical, responsible and conscious, then our roles as travellers may be clearer.
At Alquemie we see sustainable travel as the means of finding a method that tourism can be maintained long term without harming our natural and cultural environments. We believe that sustainable travel minimises the damaging impacts of tourism and is of benefit to the region and its people.
Whether you are visiting Australia for the first or third time, the culture and the natural beauty of our sunburnt country will blow you away every time. 
Australia has the oldest living indigenous culture in the world, it is a country of magnificent natural environments, home to unique wildlife found nowhere else on Earth. We have a responsibility to protect and preserve it.


Here are some ways you can ensure you are travelling more 
ethically, responsibly
and 
consciously around Australia.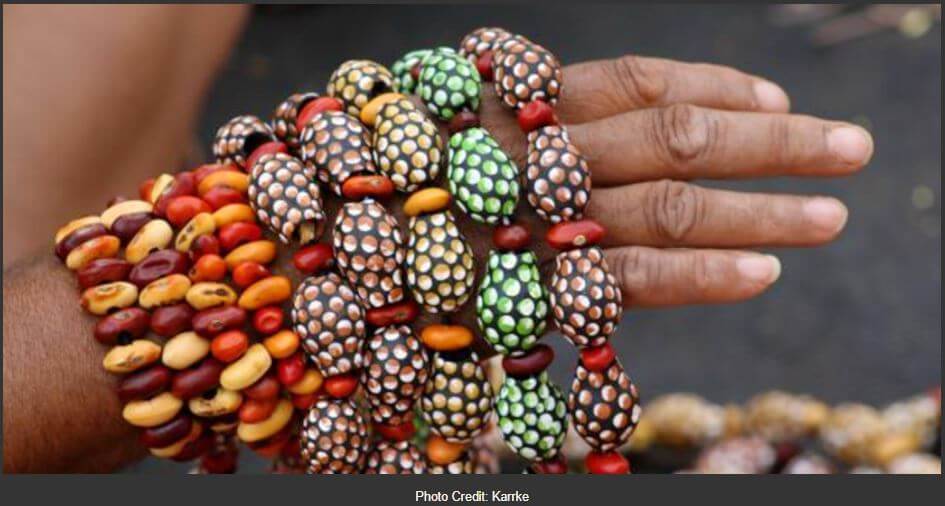 The Indigenous cultures of Australia are the oldest living cultural history in the world, going back at least 65,000 years, and we are fortunate to be able to experience them today. Aboriginal communities continue to preserve their cultural heritage by passing on their traditions, knowledge and art from one generation to another. Indigenous communities welcome visitors to learn about country and culture, offering a real connection through immersive experiences, allowing us to gain deeper appreciation of Australia.

● Meet Aboriginal people – There is nothing like meeting and interacting with an Aboriginal elder to hear their stories. Alquemie works with an incredible network of Aboriginal guides and elders offering a real connection through immersive experiences.

● Find Aboriginal nations – Indigenous Australia is made up of over 250 Aboriginal nations, each with different groups, culture, customs, languages and laws. Learn about the original Aboriginal inhabitants of the regions you travel to around Australia. The AIATSIS Map of Indigenous Australia provides a visual representation of this diversity.

● Buy ethically and authentically – In many Aboriginal communities, art sales are the main source of income. Making sure we buy ethically and authentically ensures the artists and those around them are paid fairly and securing a sustainable future for Australia's Indigenous art industry.

● Start a conversation about your experience and share with family, friends and social following.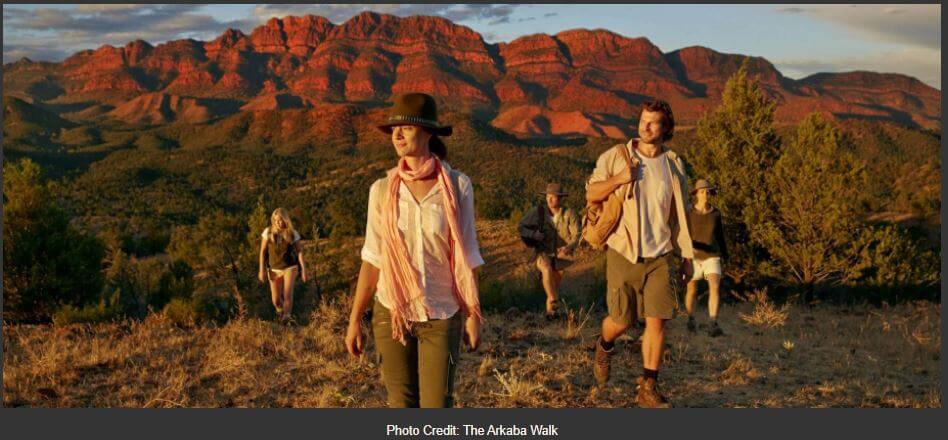 If you enjoy bushwalking and extensive hikes, Australia has some of the most spectacular, picturesque, and rewarding tracks in the world. Through our partners, we offer epic walking adventures across the country. One of our favourite escorted walking experiences has to be the magnificent Arkaba Walk, taking you on a journey of 600-million years of geological history, through iconic outback Australian. By joining this fully hosted all-inclusive four-day walk you are not only witnessing an environment in recovery, you're actively participating in it's revival. You'll see and hear the results of active conservation as you walk through the landscape and meet the wildlife in the company of passionate field guides.
Look out for our next newsletter, featuring twelve mind-blowing walking journeys across Australia.
VISIT WILDLIFE IN THE WILD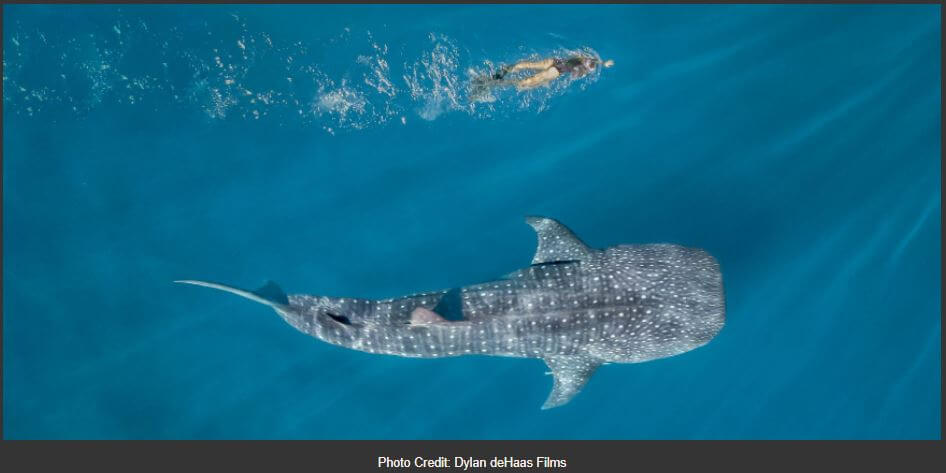 One of the most enticing and exciting experiences when travelling in Australia is the connection with abundant native wildlife, in the wild. That moment you first see a kangaroo bounding across the plains, glimpse a wombat waddling through the forest, or have giant manta dash around you in the coral reefs, are moments you'll cherish for life. The world is changing, and with the environment under pressure, and habitats shrinking, it's more important than ever to travel and interact with our wildlife and their habitats ethically and responsibly. 

You'll never forget your first underwater vision of a ten metre whale shark, a harmless giant rising out of the deep blue while gently gliding past you. To be side-by-side with whale sharks is a humbling once in a lifetime experience, both serene and exhilarating. At Alquemie we only work with operators who promote and practice ethical animal interactions and ensures the longevity of our incredible wildlife for future generations and visitors.
STAY ON A NATURE OF WILDLIFE CONSERVANCY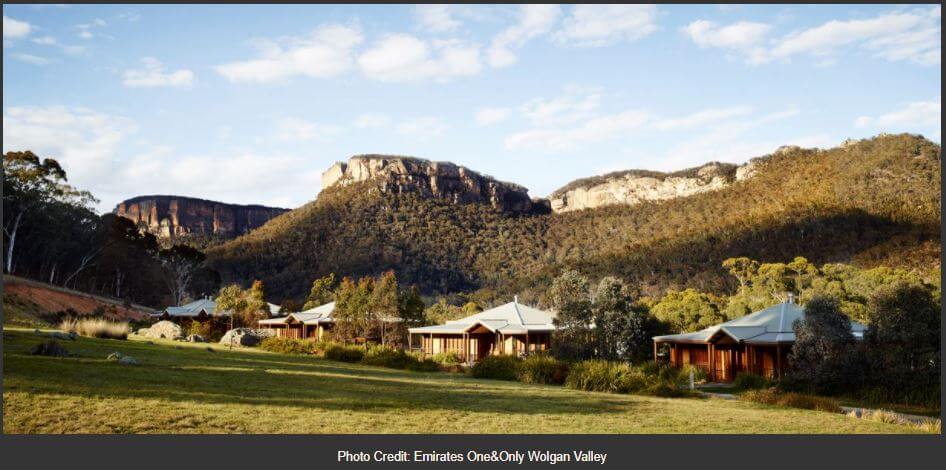 Numerous Australian luxury lodges sit on some of the most beautiful land in the country, and the protection of the ancient and beautiful landscapes is fundamental to their operation. Many of the Luxury Lodges of Australia are guided by strong conservation principles.

Nestled in a private valley with soaring bush escarpments, Emirates One&Only Wolgan Valley is Australia's leading ultra-luxury conservation resort and the first One&Only resort in nature. Located between the Wollemi and Gardens of Stone National Parks in the World Heritage-listed Greater Blue Mountains region, a mere 2.5-hour scenic drive from Sydney, the resort occupies just one percent of a 7,000-acre wilderness reserve, and is a world-leading example of carbon-neutral conservation and sustainable design.

The resort continuously demonstrates strong commitment to their carbon neutral status by scaling up its heritage and environmental initiatives. Sustainability is at the heart of the guest experience, from the moment guests leave their cars at the gate, they are transported to a wilderness sanctuary. Passionate and knowledgeable custodians, each with a deep personal love and respect for conservation and sustainability, create unforgettable nature experiences in the Australian bush.
VOLUNTEER TREE PLANTING FOR KOALAS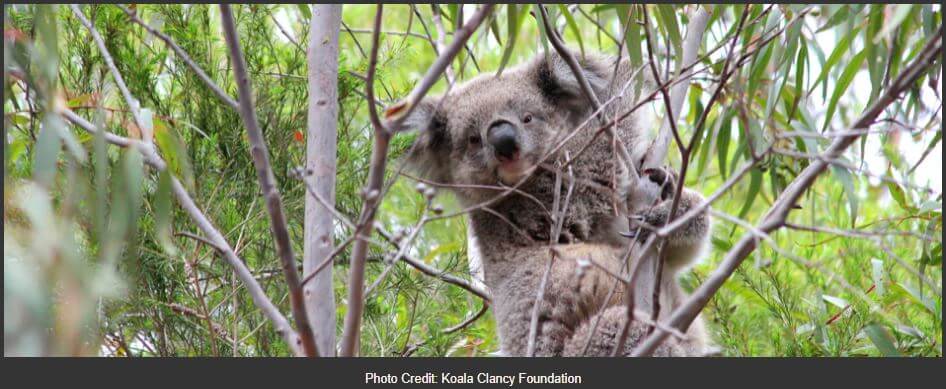 The habitats of koalas are increasingly under threat by environmental factors such as bushfires. You can play an active role in conserving koalas and their habitat in Victoria by booking a Koala Recovery Experience through Alquemie. This meaningful experience provides an opportunity to make a positive impact in assisting with Koala conservation and research. Choose between a two or three day experience, all of which involve planting koala food trees in important habitats near Melbourne in the morning, followed by koala and wildlife-spotting walks in the afternoon. Help ensure koalas have a future.
BECOME A WILDLIFE RESEARCHER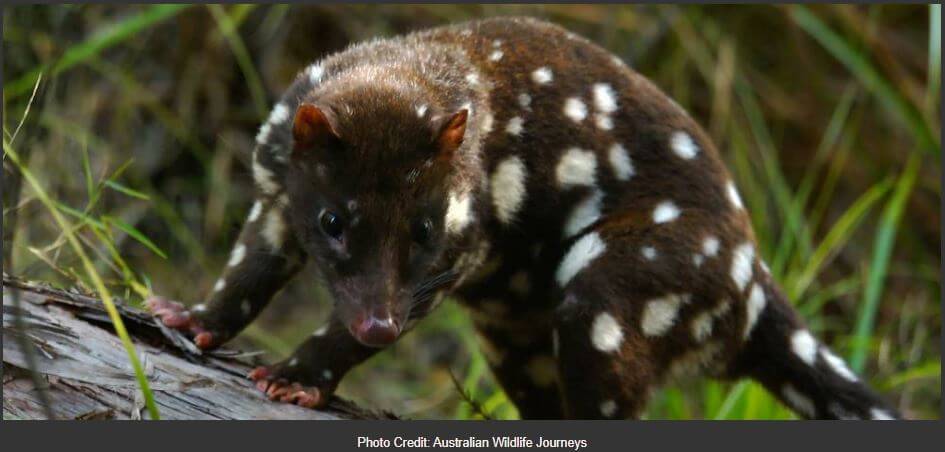 Wildlife Research covers all major aspects of ecology, management and conservation of wild animals in their natural or modified environments. Alquemie is affiliated with a number of wildlife tourism operators with make contributions by involving our travellers in conservation-related research projects.

One of the program which we find remarkably interesting, offers you an exclusive opportunity to work alongside industry experts and assist in conducting valuable research that will aid in the preservation of Far North Queensland's endangered wildlife. The rainforests of the Tablelands provide habitat for a rich array of marsupials, reptiles, invertebrates and over 320 birds, but one of the iconic species of the region is the Spotted-tailed Quoll. Join research teams in checking camera traps and motion detection areas to catalogue sightings, document food sources, locations and behaviours and search for evidence of visits form the Spotted-talled Quolls. This is a behind the scenes experience that provides a unique opportunity to enter research locations not accessible to the public to observe the endangered Spotted-tailed Quoll.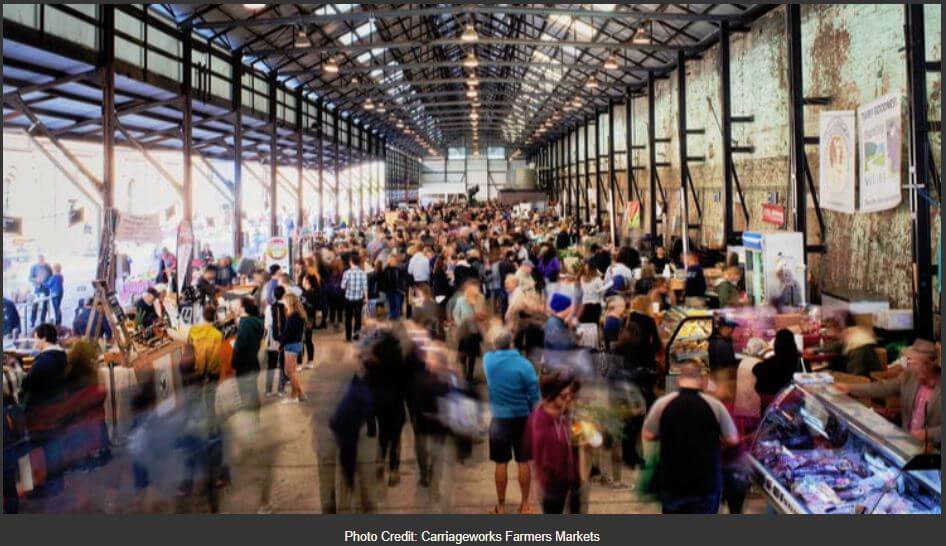 They say many people travel on their stomachs; we can vouch that is incredibly true! Australia's food and wine has become one of its greatest assets with a range and quality of produce that is second to none. Every Australian region has an abundance of locally-grown produce specific to each diverse landscape.

The Australian food scene has adopted a focused on quality and sustainability, a practice referred to as the "paddock to plate" movement. From high-end restaurants that use fruit and vegetables from their own gardens to cooking schools offering a more hands-on approach, Australia's food enthusiasts are spoilt for choice.

Ask an Aussie about their favourite food market and you are guaranteed to see excitement as they tell you where to go for the best cheese, tomatoes, seafood and one to cause rivalry… the best beef. Most Australian cattle are raised exclusively on pasture and our Aussie beef is regarded in many export markets as one of the best grain-fed beef in the world.

Alquemie can connect you with extraordinary food and wine experiences across the country to excite your taste buds.
MAKE A DIFFERENCE FROM OVERSEAS
Conservation experiences can make for a memorable holiday, but what can you do from home? Luckily, you don't have to be Down Under to support Australia's wildlife and eco-systems.

Alquemie is a founding member of Citizens of the Great Barrier Reef, an organisation established to empower current and future generations of the world with the knowledge, experience, and ability to protect and enjoy the Great Barrier Reef. The organisation is driving and communicating positive action with tangible outcomes for both this World Heritage area and our planet.

Become a 'Citizen' of the Great Barrier Reef today and join people across the globe on their mission to protect the world's largest reef and its spectacular marine life. Sign up and start with six simple actions, from carrying your own cup to banishing plastic, it's conservation made simple.

Take part in The Great Reef Census and join the world-first citizen science effort to survey the Great Barrier Reef. This this reef-wide, collaborative project is not only to deliver vital insights for the conservation of this iconic ecosystem, but also to engage the global community in the future of the Reef through education, storytelling and action. The Great Reef Census is a unique opportunity for everyone to do something to help this extraordinary place.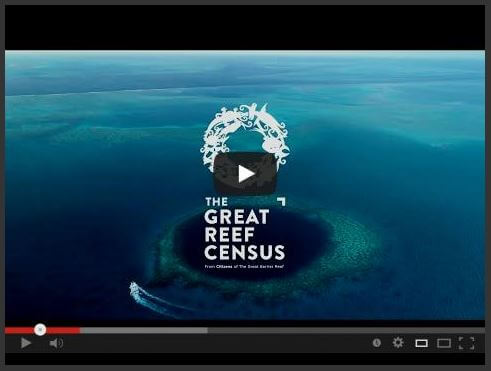 Got sustainable travel on your mind?

Reach out our team for more information on any of the featured experiences.
WE ARE AUSTRALIA SPECIALISTS
We've been 

operating 

since 2001 as an Inbound Tour Operator helping luxury travel agents from around the globe craft itineraries for their high-net-worth clients.
WE HAVE DEEP KNOWLEDGE OF ALL THINGS AUSTRALIAN.
Our team has an intimate understanding of Australia and we are constantly travelling throughout the country to improve our knowledge of what's on offer. We hand-pick our suppliers – we test out the guides, the accommodation and the experiences so you can be assured that when we put something in an itinerary there is a good reason for it.
Our creativity. In conjunction with our hand-picked suppliers we aim to create the
un-Googleable! 'Never-had-before, never-to-be-repeated-again' experiences.
We know the intricacies of each region and how best to reveal what makes them special. We draw on a big pool of relationships to create unique experiences.
Our network of contacts around the country is second to none and means we are uniquely well-informed to design an experience of Australia that goes to the heart of the country.
Come to us for extraordinary itineraries.
'Anybody can book accommodation, where we add value is by layering in the magic'.