AS FAR FROM ORDINARY AS YOU
CAN
POSSIBLY TRAVEL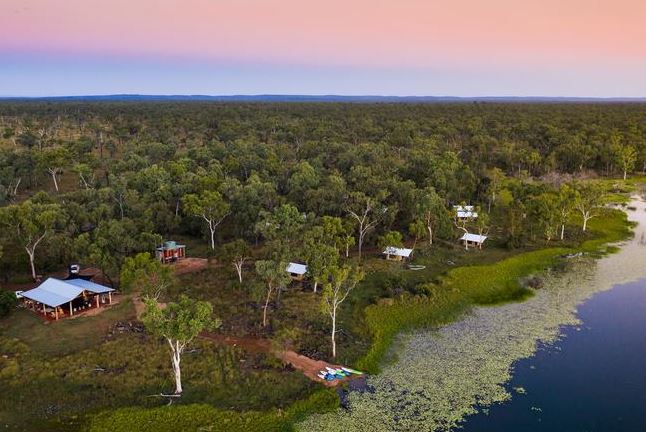 Whether you are a local or a visitor to Australia, 
the natural beauty that our remarkable country offers is guaranteed to have you in awe. 
As you continue to seek the road less travelled,
allow us to take you on a journey to the indigenous land of a sleeping volcano, 
a land both ancient and timeless.
Come on this five day adventure!
THE CREATION story of the Gugu Badhun begins with a mighty explosion, Numunali the bronzed-winged pigeon and Bunbunba the pheasant had an argument that set country on fire. Plumes of lava and gases took to the sky and landscape, carving out a truly unique and mesmerizing environment. The eruption of Kinrara volcano is integral to this story, the lava flow led to creation of the mountains, valleys and permanent spring-fed creeks, that are the beginning and the source of the Burdekin River. The Gugu Badhun universe was formed.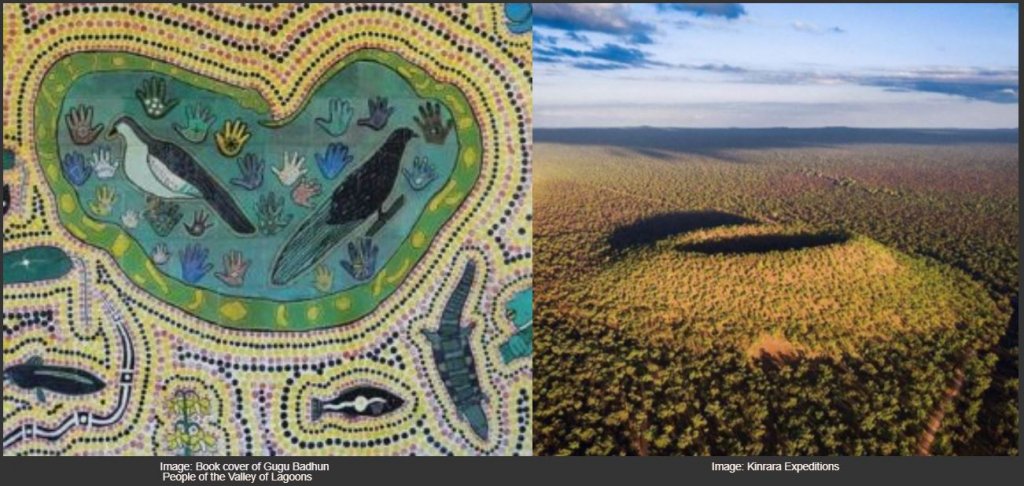 TODAY Kinrara National Park is an oasis of unsuspecting landscapes. The ecosystem supports exceptional biodiversity, indigenous history, European agricultural settlement and modern day rural life. A rich tapestry of existence, ensuring an immersive experience for all visitors.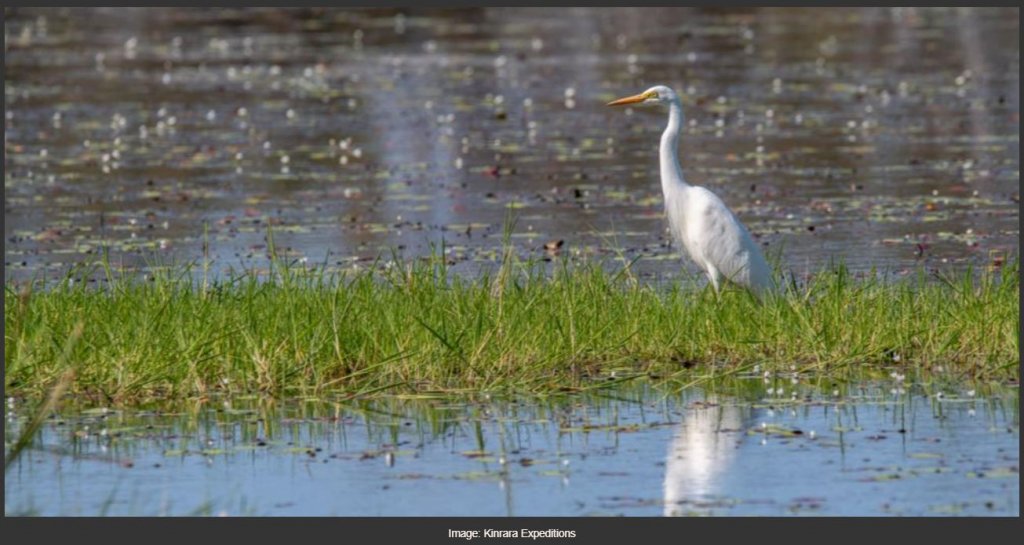 A ONCE IN A LIFETIME EXPEDITION 
offering adventure and true outback hospitality. 
Kinrara is an iconic outback oasis only four hours south-west of Cairns, 
designed with sustainability to respect it's history and the environment that surrounds it. 
The 
dense
 rainforest and solidified lava flow around the camp site are engulfed in what seems endless artesian water.

Take part in a five day fully hosted expedition that will represent a moment to slow down, relax and enjoy simplicity in a remote and transformative landscape.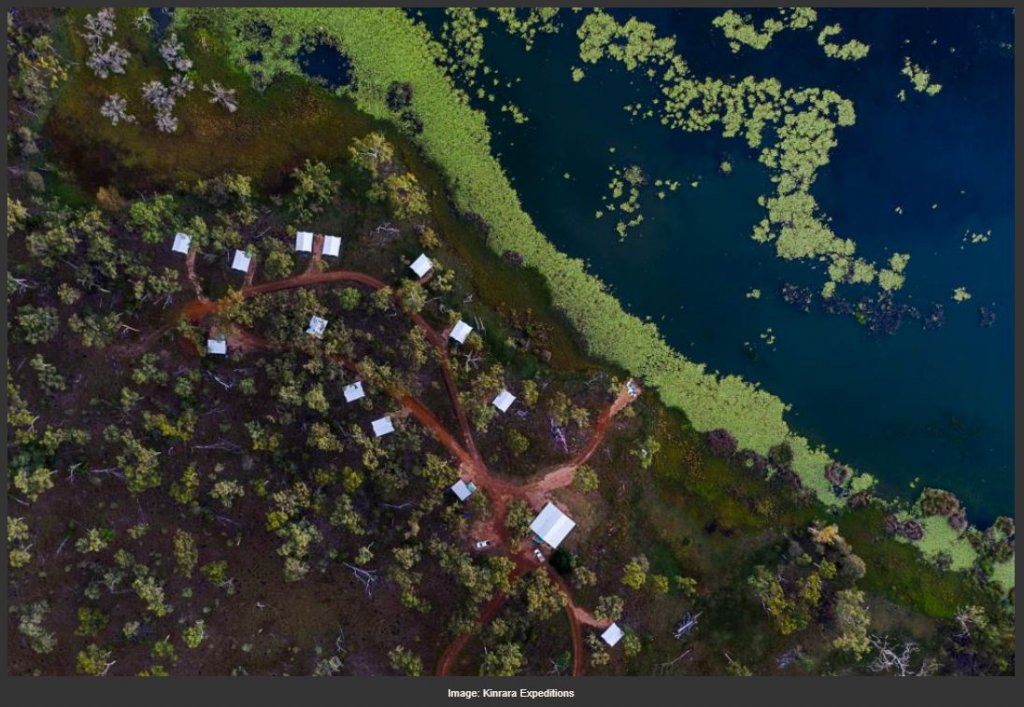 DEPART CAIRNS with your host, who will be with you throughout this memorable journey. Travelling in a 4WD vehicle along south-west of Cairns up through the World Heritage Listed Rainforest, via the Palmerston Range. Crossing the ancient volcanic landscape of the Atherton Tablelands on route to Ravenshoe, Queensland's highest town.Take in the magnificent morphing landscapes from lush rainforest to the vast Australian outback.  

WELCOME, upon arrival to Kinrara Station, you will be greeted by the expedition team for a tour around the camp. Get to know your surroundings while taking in the stunning views over the lake, simply breath taking! Kinrara is perfect for those seeking nature immersion in a truly unique environment, the land's volcanic bushland making it a home to a variety of wildlife, bird life and aquatic life. The camp consists of three permanent structures, eco friendly toilets, wood fired shower facilities, and a central pavilion for relaxing, reading, eating and the planning of adventures.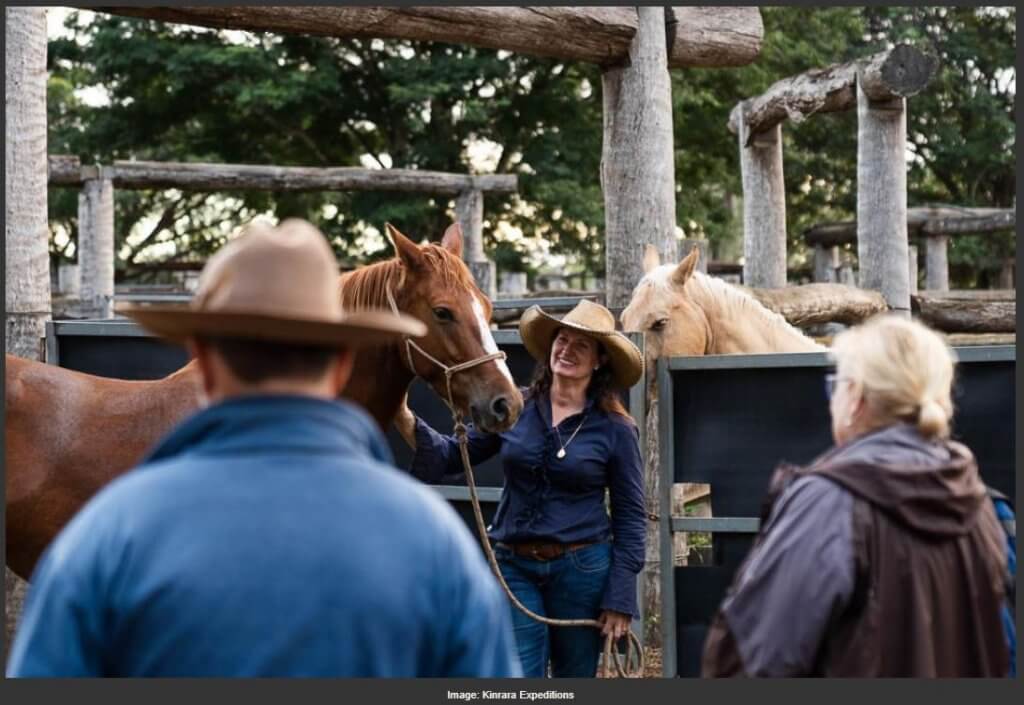 ACTIVITIES are personalised each day by the expedition team over home cooked breakfast. Whether you would you like to relax with book or take your pick from the outdoor activities available like kayaking, hiking, nature walks, fishing, 4WDriving or swimming in crystal clear streams. Perhaps even learn about life working on a cattle station through a guided homestead tour. All adventures are guided and you will have an expert with you for full comfort ans safety. So while there are more than enough nature activities to keep you moving throughout your stay, you are welcome to do as much, or as little as you like on any given day. Your time in Kinrara is truly that – your time.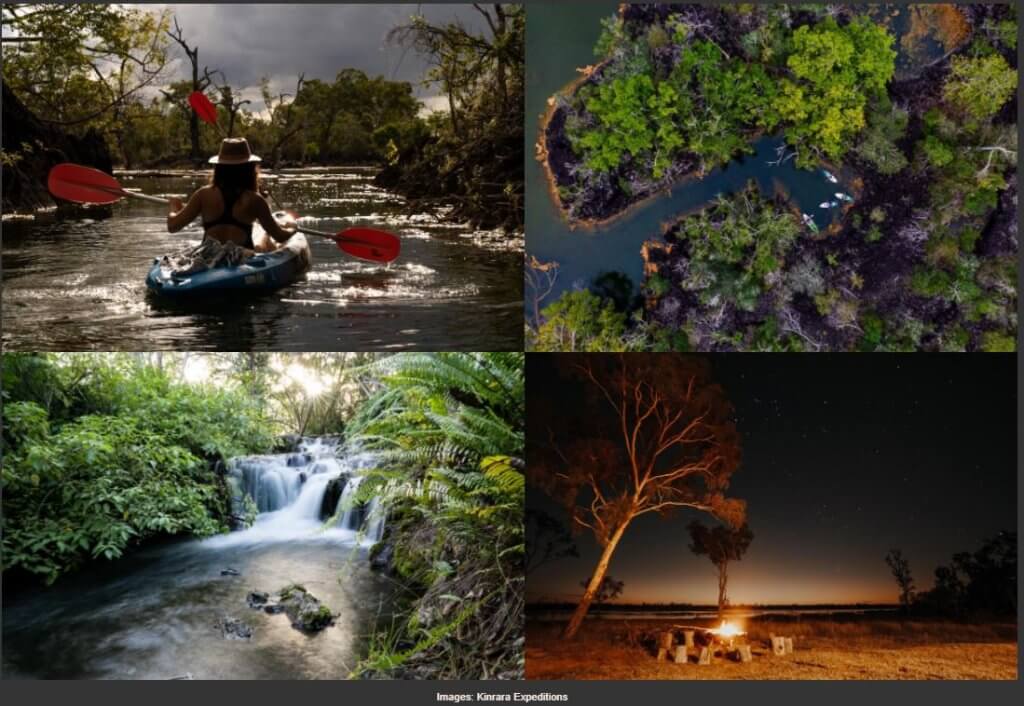 ACCOMMODATION has been designed with comfort in mind, the camp offers eleven private safari-style canvas tents with individual balconies overlooking the water's edge, offering compelling views of the lake. You will be embraced by nature, surrounded by the sounds of the bush and calmed by the night starts.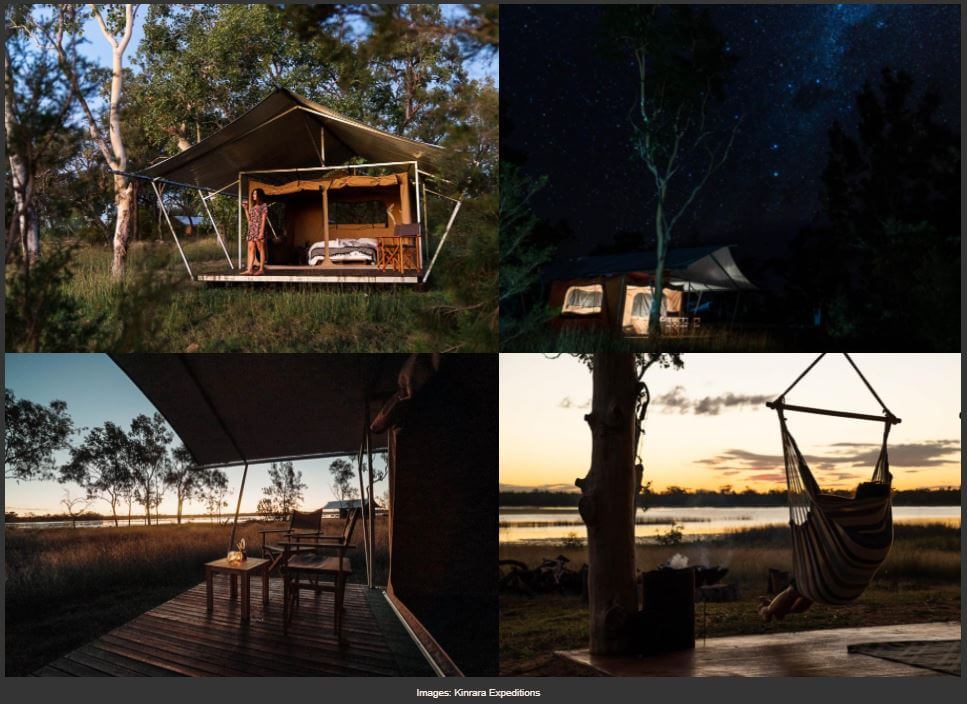 MEALS at Kinrara focus on togetherness and fresh seasonal local produce, this philosophy is carried out by chef and matriarch Sheena O'Brien. In true Aussie outback style, meals are shared as a family on one long table, without the distractions of technology. With a beverage never too far away, you will be part of conversation, many stories and much shared laughter.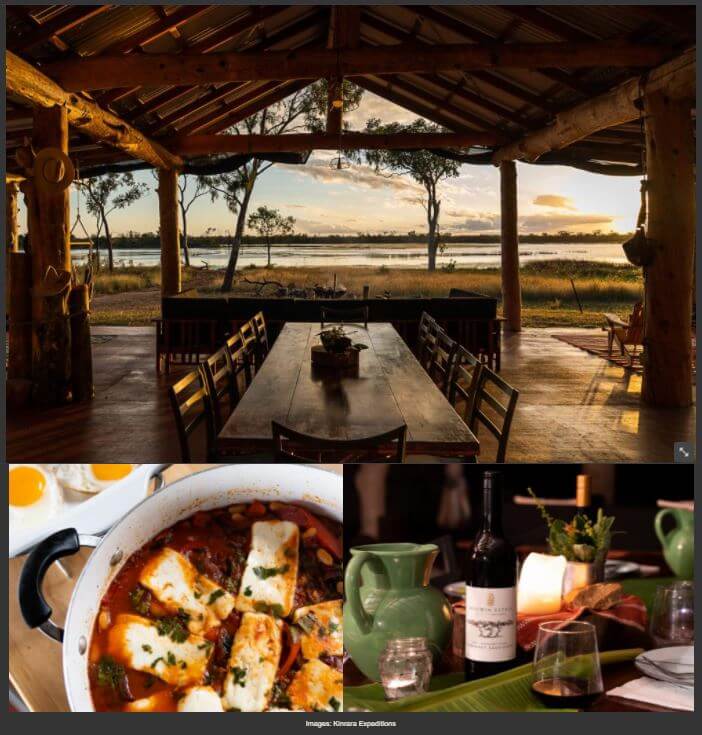 MEET YOUR HOST Callum O'Brien. Founder & Experience Officer of Kinrara Expeditions.

Following his passion to return to his outback roots, Callum ditched a successful career in marketing and advertising to create Kinrara Expeditions, a partnership between his eldest brother Shane and his wife Robyn in September of 2016. Callum is a Tourism entrepreneur who's goal is to help others slow down and refocus on the things that matter, by connecting to country, nature, and themselves.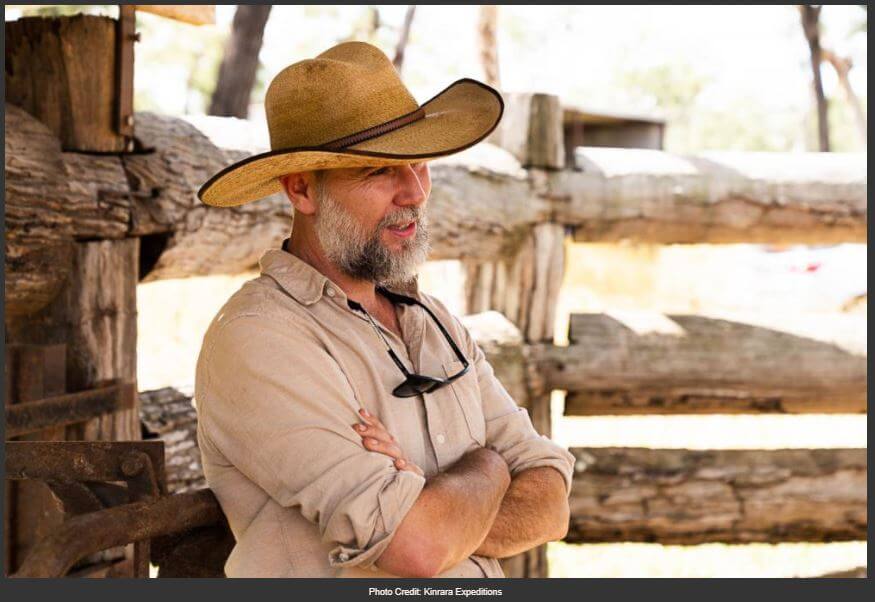 "Share our place, our stories, and the spirit of the bush." – Callum O'Brien
Do you want to meet Callum?
Alquemie will be hosting a live webinar, with Callum as our very special guest to talk about life in the outback, the Kinrara experience and answer any questions you may have.
Webinar date to be advised.
Register your interest by sending your email address below
WE ARE AUSTRALIA SPECIALISTS
We've been 

operating 

since 2001 as an Inbound Tour Operator helping luxury travel agents from around the globe craft itineraries for their high-net-worth clients.
WE HAVE DEEP KNOWLEDGE OF ALL THINGS AUSTRALIAN.
Our team has an intimate understanding of Australia and we are constantly travelling throughout the country to improve our knowledge of what's on offer. We hand-pick our suppliers – we test out the guides, the accommodation and the experiences so you can be assured that when we put something in an itinerary there is a good reason for it.
Our creativity. In conjunction with our hand-picked suppliers we aim to create the
un-Googleable! 'Never-had-before, never-to-be-repeated-again' experiences.
We know the intricacies of each region and how best to reveal what makes them special. We draw on a big pool of relationships to create unique experiences.
Our network of contacts around the country is second to none and means we are uniquely well-informed to design an experience of Australia that goes to the heart of the country.
Come to us for extraordinary itineraries.
'Anybody can book accommodation, where we add value is by layering in the magic'.