AS FAR FROM ORDINARY AS YOU
CAN
POSSIBLY TRAVEL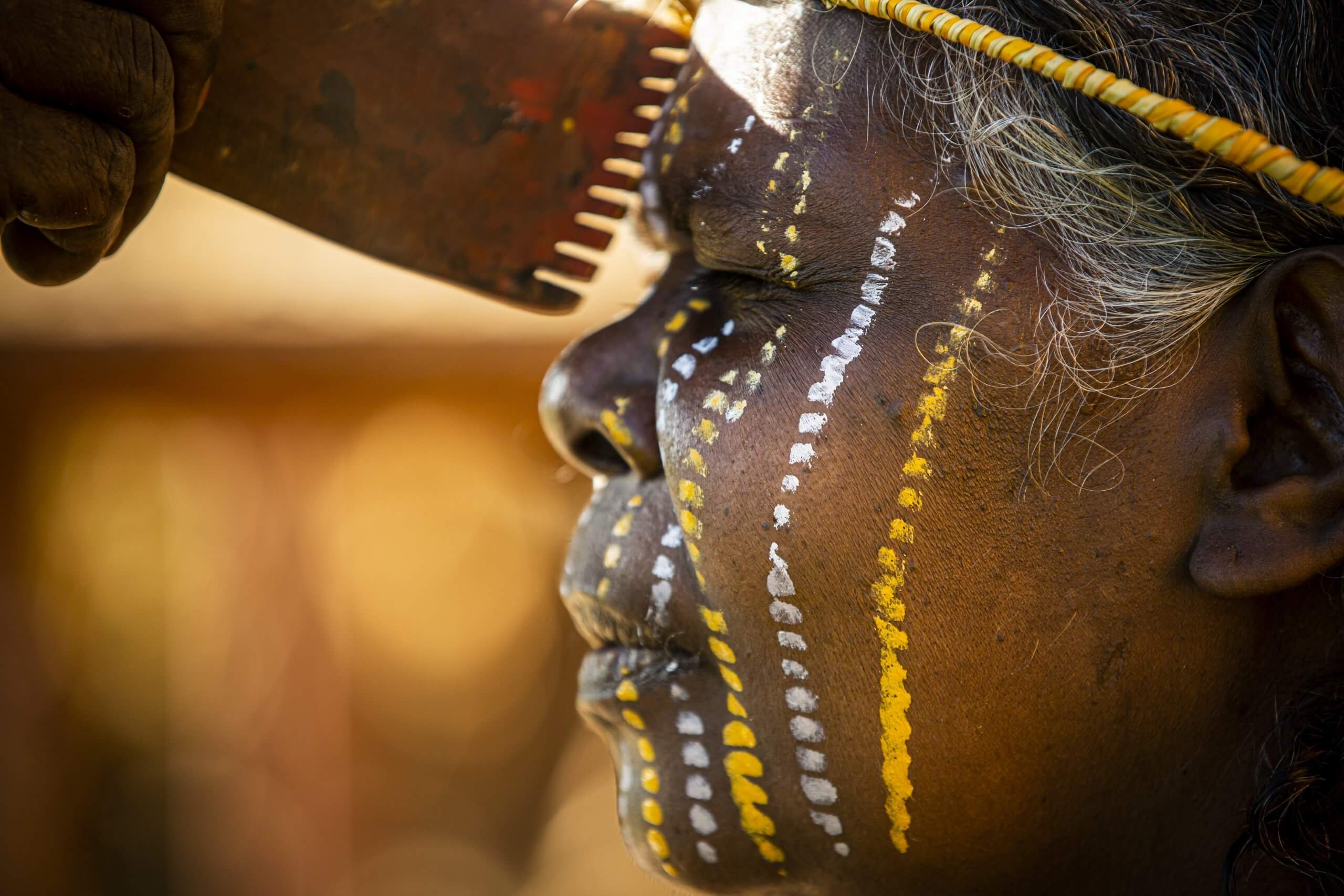 The Indigenous cultures of Australia are the oldest living cultural history in the world, going back at least 65,000 years. We are fortunate to be able to experience them today.
Australia is made up on many Indigenous nations, each with a series of unique stories, bringing
cultural insight to the land.
Communities continue to preserve their cultural heritage by passing on their traditions, knowledge and art from one generation to another.
Indigenous communities welcome visitors to learn about country and culture, offering a real connection through
immersive experiences,
allowing us to gain deeper appreciation of Australia.
We have compiled our ten favourite ways to experience authentic Aboriginal culture, with our personal network of Aboriginal guides and elders, taking you to some of the most breathtaking and remote parts of Australia
10. MARNGROOK INDIGENOUS FOOTBALL WORKSHOP

Melbourne, VIC
There were many traditional recreational pastimes played at Aboriginal gatherings and celebrations, one being Marngrook, a football game which featured punt kicking and catching a stuffed possum skin ball, a cultural item specific to Victoria. Players displayed skills such as leaping high over others to catch the ball, said to be Australia's first football, and its believed to have influenced the development of AFL. Come along and learn the history of Marngrook with Bernadette Atkinson, a respected member of the Wolithiga Clan Yorta Yorta Nations. She has over 30 years' experience working in government, community and academic areas in Aboriginal education and cultural awareness. An exceptional opportunity to create your very own Marngrook while taking in the history of Victorian Aboriginal people and their culture.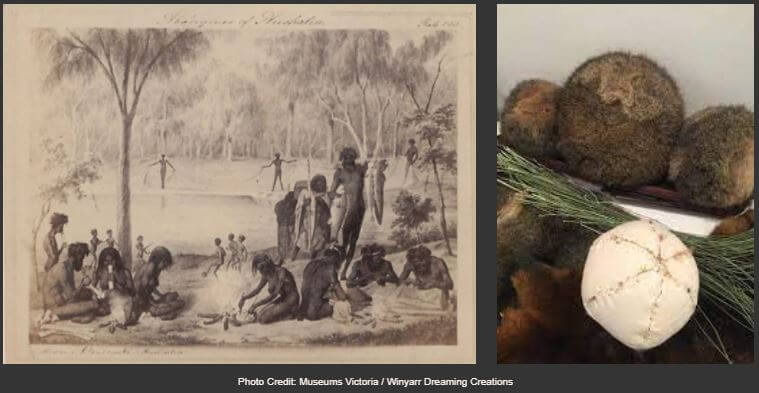 9. A MOMENT TO HEAL

Bangor, TAS
Ancient knowledge and traditional healing techniques are a powerful doorway to experience the energy of the earth, as understood by Aboriginal people. Sheldon Thomas, a direct descendant of Manalagenna, the famous warrior leader and peace negotiator from North East Tasmania, shares his first nation wellbeing wisdom. Sheldon has spent his life developing his gifts as a traditional healer, he has reclaimed the sacred practices of earth healing that sustained his ancestors. He shares this unique gift with those who are seeking to explore their own personal connection to the timeless presence of nature. A unmissable transformational experience!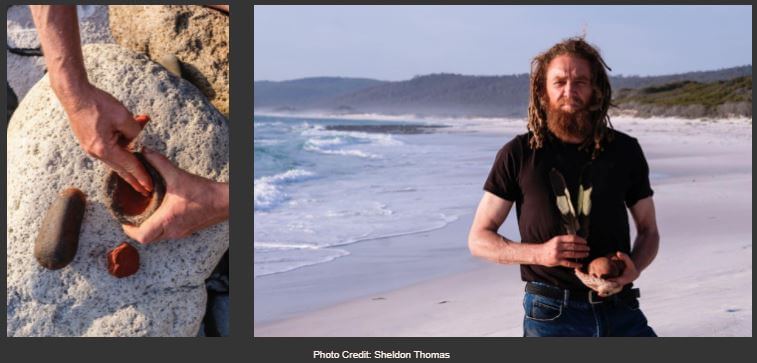 8. BE LOST IN THE STORY OF ANANGU

Uluru, NT
The Anangu people have made their home in the lands around Uluru and have passed down their stories, songs, and language through generations. On this exclusive experience, you will accompany the Uluru family to their homeland located just outside of Uluru-Kata Tjuta National Park. Spend time learning about their local culture and listening to stories like how the legendary Paddy Uluru fought for Aboriginal land rights. The Uluru family want to share their personal story of how they survived in the desert prior to tourism starting in the region. At a private sand dune overlooking the expanse of the desert, enjoy the family's company during this unmissable way to experience the region.

7. IMMERSE IN SONG AND DANCE


Laura, QLD
The Aboriginal people of Cape York celebrate their culture though song and dance at the Laura Aboriginal Dance Festival. Held every two years, this much anticipated festival draws in thousands of visitors to watch local dance groups from 20 communities, vying for the winner's shield. The mesmerizing chanting and the animal forms in the dance, deliver stories as relevant now as they have been for thousands of years. A dust raising, foot stomping melodic celebration of song, dance and stories shared by the world's oldest surviving culture. This truly beautiful experience is one of the most culturally significant events in Australia.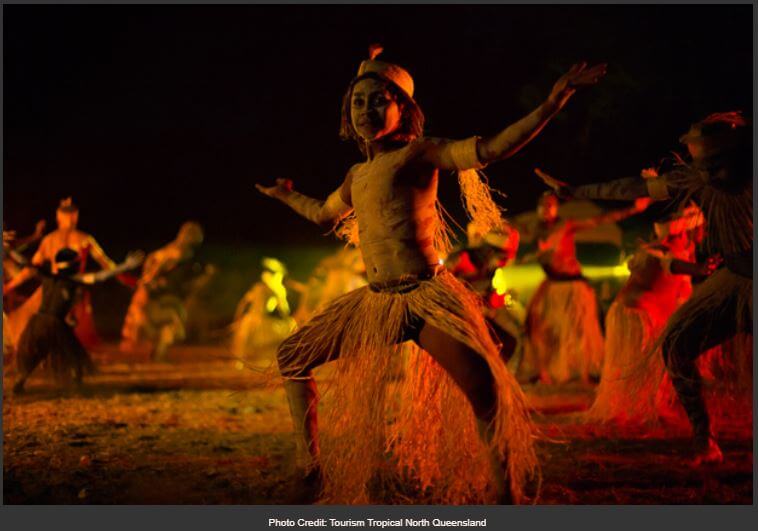 6. WHERE RED CLIFFS MEET TURQUOISE WATERS


Cape Leveque, WA
The Bardi Jawi traditional land includes the strikingly beautiful Cape Leveque Peninsula north of Broome. This rugged and pristine slice of the Kimberley is famous for its thriving Aboriginal heritage. Equally famous are the spectacular colours of the landscape where dramatic red rock cliffs meet white sand and clear turquoise water. The Bardi Jawi people are also the owners of Kooljaman, a solar powered wilderness retreat, drawing you to nature with mud crabbing and fish trapping adventures. The Bardi Jawi also lead outback walks, rich in teachings about the bounty of the native bush, allowing you to perceive your surroundings in a whole new way.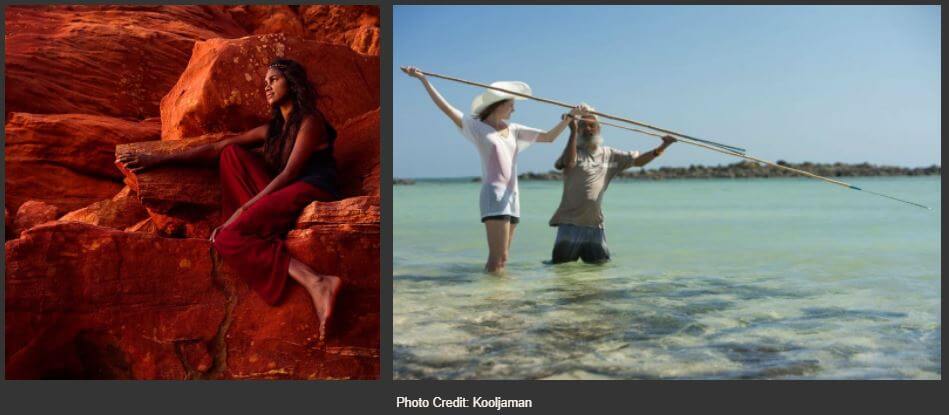 5. THE ISLAND OF SMILES


Tiwi Islands, NT
Famous for their rich Aboriginal arts culture and witty sense of humour, the people of the Tiwi Islands provide a warm welcome to their remarkable home in the Arafura Sea. Hop on your private chopper for an unforgettable journey from Darwin, taking in the breathtaking aerial views of this vibrant landscape. Upon arrival, it wont be long before you discover why they call this beautiful place the 'Island of Smiles'. With a chance to visit one of the oldest and most artistically diverse art centres in Australia, Tiwi by Design. Learn from the local artists about their very unique style of art, and during this very personal experience you will create your very own screen-printed Indigenous art textile.

4. FISHING WITH THE ANCESTORS


Stradbroke Island, QLD
Just off the coast of Brisbane is the beautiful Stradbroke Island, home to the Quandamooka people for tens of thousands of years. This Aboriginal fishing experience isn't just about boosting your chances of catching a fish, its truly about gaining an insight into the ancient Quandamooka ways. Head to Stradbroke Island by heli, where traditional owner Andrew Watego will welcome you. Be taught to fish, cook and flavour your catch with bush-tucker using traditional methods passed down for generations, a truly special and unique experience. While your catch is cooking on the beach BBQ, listen to the stories about Andrew's childhood and the way things were. Andrew feels his ancestors everywhere, he often comes to this very special spot to talk to them everyday.

3. MAKE BUNJI WITH AUSTRALIAN OF THE YEAR


Marree, SA
Bunji: friend or mate
Explore the historic town of Marree, a watering hole and railway town in outback South Australia. Upon your arrival, you will be greeted by Arabunna Elder and Senior Australian of the Year (2019) Reg Dodd. Having this rare opportunity to learn about the Arabunna people, traditional owners of the Lake Eyre region. Travel with Reg along the legendary Oodnadatta Track and see the country through his eyes, exploring the ancient, natural wonders of the Lake Eyre Basin. Enjoy sampling bush tucker and discovering bush medicines, along with other desert resources. Listen to stories around the campfire about the old Ghan railway and the Overland Telegraph. An unmissable opportunity to hit the road with and indigenous Australian icon.

2. THE 20,000 YEAR OLD MUSEUM


Cape York Peninsula, QLD
Fly to a special place in your own privately chartered Helicopter. Flying over the Great Barrier Reef and venturing through tropical rainforest, ending up in the remote Cape York Peninsula. Be blown away by the red and yellow sandstone escarpment, and gain an insight into the ancient culture of the Kuku-yalanji people. Be amazed by the remarkable views of the Queensland Outback, also home to some of the best Aboriginal Rock Art in Australia. Visit the pristine and culturally significant rock art site 'Magnificent Gallery' that archaeologists predict is a 20,000-year-old outback museum. An ancient gallery that is outstanding for its variety, quantity and quality, home to over 450 pieces of art.

1. A ONCE IN A LIFETIME JOURNEY WITH THE YOLNGU PEOPLE

North-east Arnhem Land, NT
To the east of Darwin in Australia's Northern Territory, lies one of the last great undiscovered places in Australia, quite possibly the world. Most Australians have had little experience of the Yolngu homelands, this may be due to the challenge in reaching this remote part of the Northern Territory, but also that the Yolngu people's cultural responsibilities take precedence over tourism. It is for certain that difficult roads lead to the most beautiful destinations, and Arnhem Land is definitely one of those places

Your arrival to the Yolngu Homeland will begin with a traditional and symbolic welcome to country ceremony, from the moment you arrive you are made to feel like part of the family, genuinely welcomed into the community. Learn about Yolngu kinship, traditional lore and language, both spoken and sign. Throughout this magnificent visit you will participate in a number of activities, from weaving and traditional spear fishing to gathering of bush foods and medicine. Discover the region's dances and stories, gain knowledge on how the Yidaki (Didgeridoo) is made and played. With flexible days, a whole afternoon might be dedicated to preparing and eating a freshly caught fish, or mud crabs gathered from the bay.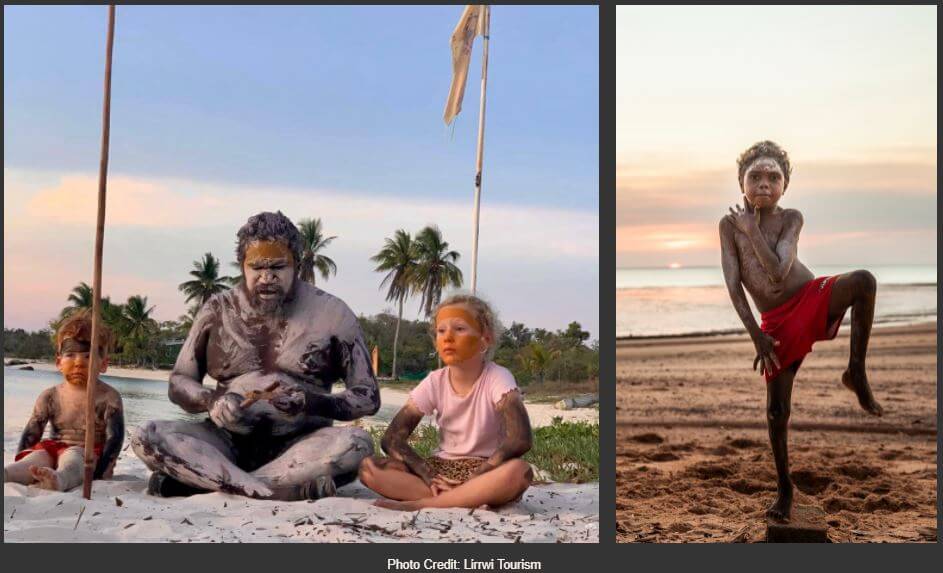 Yolngu artists and performers have been at the forefront of global recognition of Aboriginal culture. Yolngu artist are renowned for their fine cross-hatching paintings on bark while traditional dancers and musicians have performed widely throughout the world with profound influence on contemporary performance. Yothu Yindi, the band, is Australia's most successful and widely recognised contemporary Yolngu Indigenous music group.
Make the trip to the Yolngu Homeland and you will be forgiven for thinking you have been transported to a wonderous paradise, a place rich in spirit and culture, surrounded by wild coastlines, hidden bays and monsoon rainforests from which the first didjeridus were cut. With no doubt, north-east Arnhem Land is one of the most beautiful places on the planet.
"Time will tell you when to go hunting. Wind will tell you when to go fishing. Environment will tell us what is ready to collect. Welcome to the Bush University."
Marcus Lacey, Yolngu leader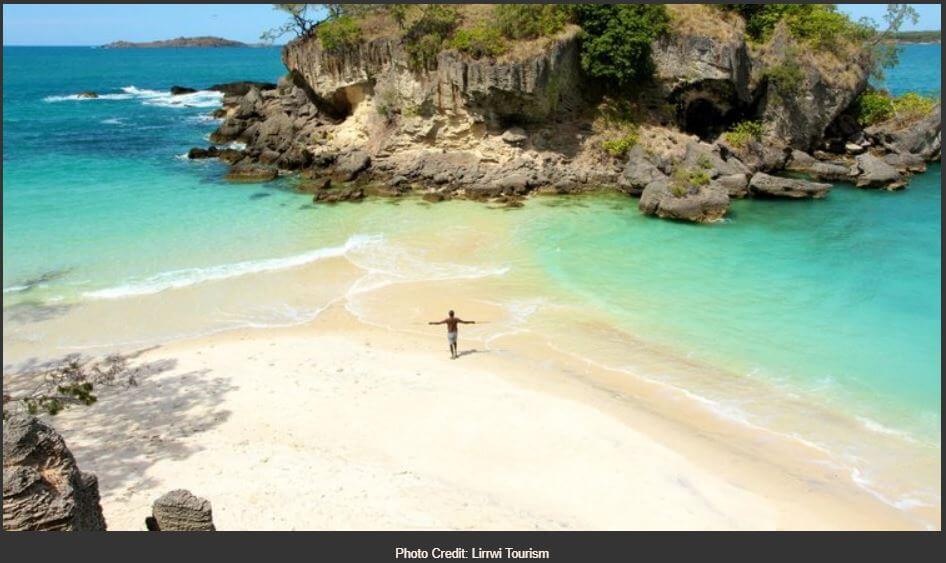 Got travel on your mind?

Discover the rich Aboriginal & Torres Strait Islander culture.

Alquemie has a strong network of indigenous elders and guides who can provide a memorable and immersive cultural experience. With many of the locations being so remote, it is advisable to book your travels with Alquemie, the Australian experts, to manage the logistics.

Reach out our team for more information on any of the featured experiences.
WE ARE AUSTRALIA SPECIALISTS
We've been 

operating 

since 2001 as an Inbound Tour Operator helping luxury travel agents from around the globe craft itineraries for their high-net-worth clients.
WE HAVE DEEP KNOWLEDGE OF ALL THINGS AUSTRALIAN.
Our team has an intimate understanding of Australia and we are constantly travelling throughout the country to improve our knowledge of what's on offer. We hand-pick our suppliers – we test out the guides, the accommodation and the experiences so you can be assured that when we put something in an itinerary there is a good reason for it.
Our creativity. In conjunction with our hand-picked suppliers we aim to create the
un-Googleable! 'Never-had-before, never-to-be-repeated-again' experiences.
We know the intricacies of each region and how best to reveal what makes them special. We draw on a big pool of relationships to create unique experiences.
Our network of contacts around the country is second to none and means we are uniquely well-informed to design an experience of Australia that goes to the heart of the country.
Come to us for extraordinary itineraries.
'Anybody can book accommodation, where we add value is by layering in the magic'.