AS FAR FROM ORDINARY AS YOU
CAN
POSSIBLY TRAVEL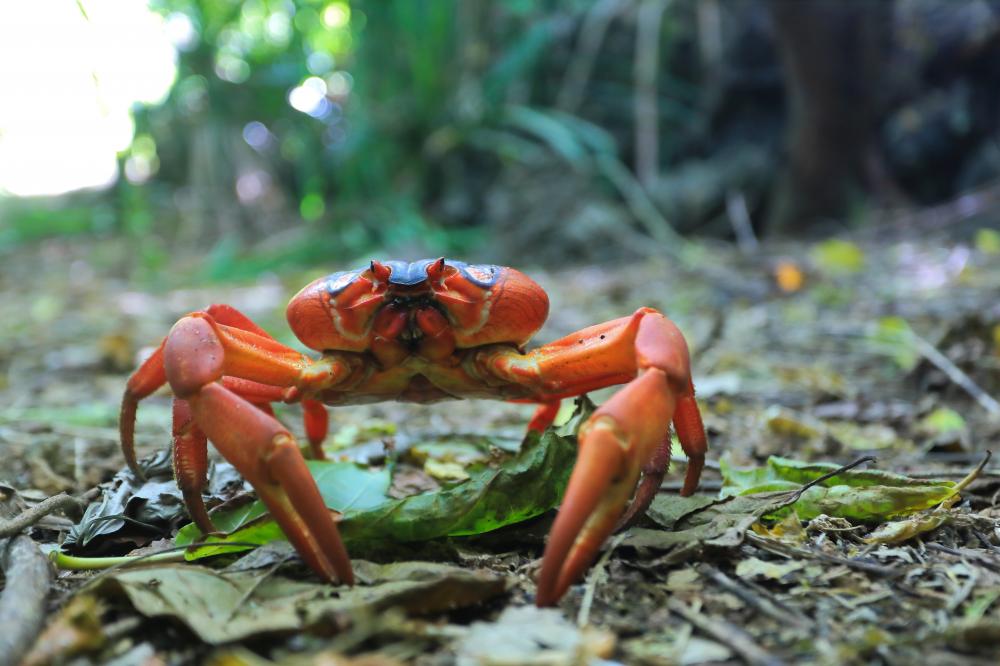 ALQUEMIE'S 21 UNFORGETTABLE EXPERIENCES FOR 2021
With international travel on hold for the time being,
Australians have been presented with a
 magnificent opportunity.
An opportunity to explore mystical lands closer to home, 
to reconnect with nature, and to be immersed with our Australian history and culture. 
With the help of our most trusted industry partners, we offer a view of Australia that reaches far beyond the ordinary.

In this special edition, we share experiences that stay close to our hearts, ones that  remind us of how lucky we are to live in this
 magical 
land filled with wild contrasts and 
interesting characters
.
With our goal to inspire, l
et's get out there and experience Australia.



Here is Alquemie's top 21 for 2021

.
21. Awaken your creative side with a street art pro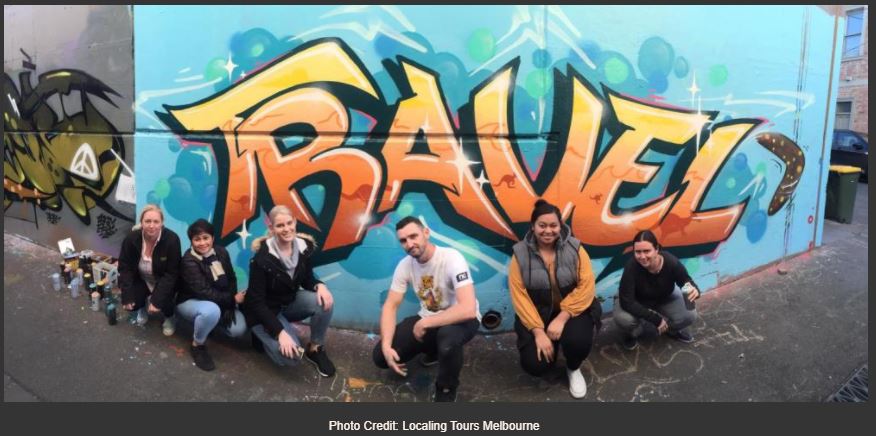 Street Art is urban poetry that catches your eye! Be taken to the most exclusive street art studio in the country, typically closed to the public. Here you start to understand the art of graffiti, a crash course on the evolution of this unique and disruptive art form. You will experience first hand how Melbourne's varying street art disciplines cross over and connect. Take part in this ultimate masterclass, the pro artist will take you through the process of creating your own original design. Once you've perfected the stencil that reflects you, then set out to make it permanent on an iconic Melbourne lane way. The artist will apply the finishing touches to finesse your master piece.
20. Glide and fish through a rainforest

Byron Bay, NSW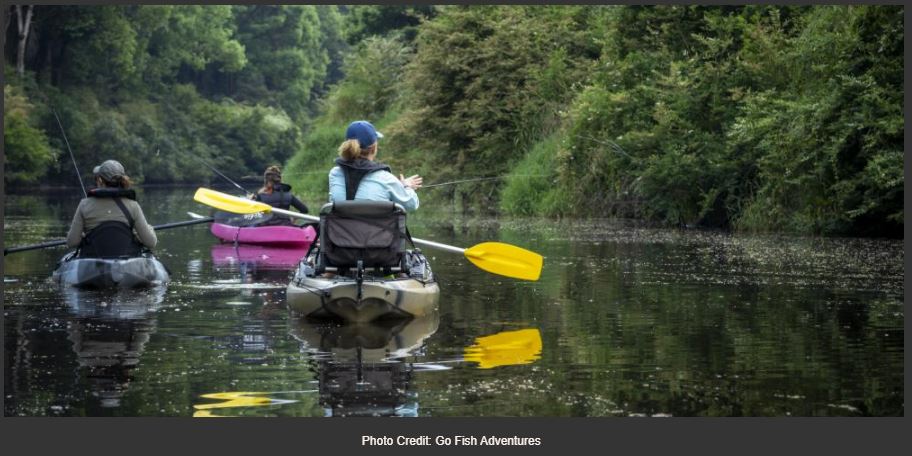 Kayaking through the pristine rainforest of the Byron Bay Hinterland is simply magical. Take part in this memorable experience where you get to fish and feast, led by your very own fishing expert. You will fish for bass whilst observing the abundant wildlife of platypus, king parrots, kingfishers and kookaburras. We love food and the stories behind it, over a sumptuous brunch, we connect you with artisan producers from the area. Experience the finest premium ingredients from Byron Bay and beyond.
19. From take-off to tee-off
Barnbougle & King Island, TAS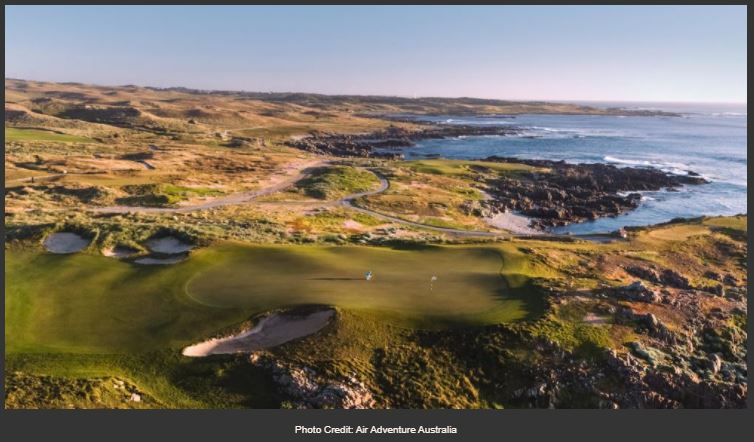 Take off on a carefully planned multi day private charter, designed for the passionate golfer who also seeks outstanding food and wine. Tasmania has claimed four of Australia's top ten golf courses, that are easily accessible on your own private Jet, ensuring you spend less time in transit and more time on-course. Following your four incredible days of golfing, it is time to savour Tasmania's award-winning wine. Fly over vineyards on approach to Launceston, where you will be transferred to an exclusive "Go behind the label" experience, followed by a degustation lunch. Board your jet for your journey home or choose extend extra nights in breathtaking Tasmania.
18. Seafood & wildlife is in the Eyre... Peninsula

Port Lincoln, SA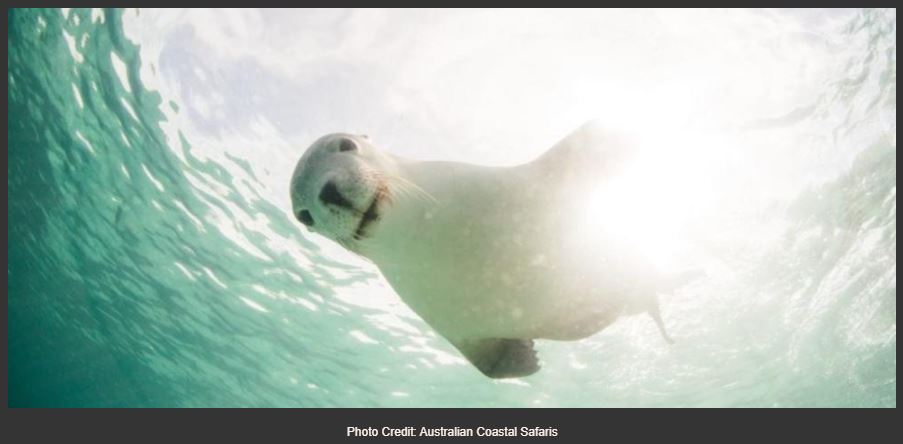 Embark on an epicurean adventure along South Australia's stunning coastline. The uncrowded Port Lincoln is referred to as the 'Seafood Capital of Australia', renowned for its oceanic treats and local seaside culture. An experience perfect for those who love seafood, a scenic voyage and a restful atmosphere. Explore his historic town, nestled on the shores of beautiful Boston Bay where you will learn about its discovery and history. You will find adventure and excitement in the water and out, this spectacular adventure combines amazing marine encounters, spectacular landscapes and Australia's best seafood. Swim with Australia sea-lions and dolphins, see wild koalas, emus, and goannas across the beautiful coastal national parks.
17. A devilish weekend

Barrington Tops National Park, NSW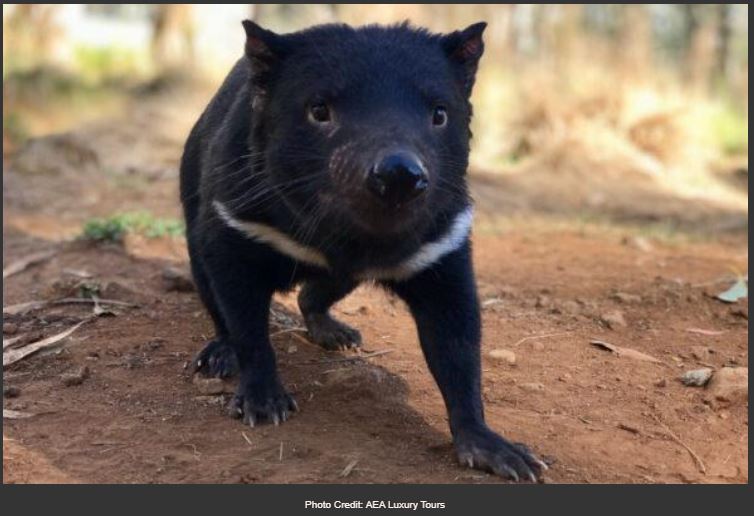 A three-day journey to recharge your soul with nature. We give you access to the very first operator that has designed an experience supporting the Aussie Ark's historic efforts, bringing the Tasmanian devils back to the mainland. During this experience you escape off the beaten path and into the world of nature to enjoy quaint country towns, meandering rivers, and fresh mountain air in this less-visited part of New South Wales. Whilst most flock to the wineries of the Hunter, you get to unwind on an experience designed to take you away from the crowds. Intimate encounters with farmers and park rangers shed light on the Gondwana Rainforest region of Barrington Tops. Leaving you plenty of time to relax for bushwalks, catered picnics, and a memorable dinner party.
16. A triumphant climb

Kings Canyon, NT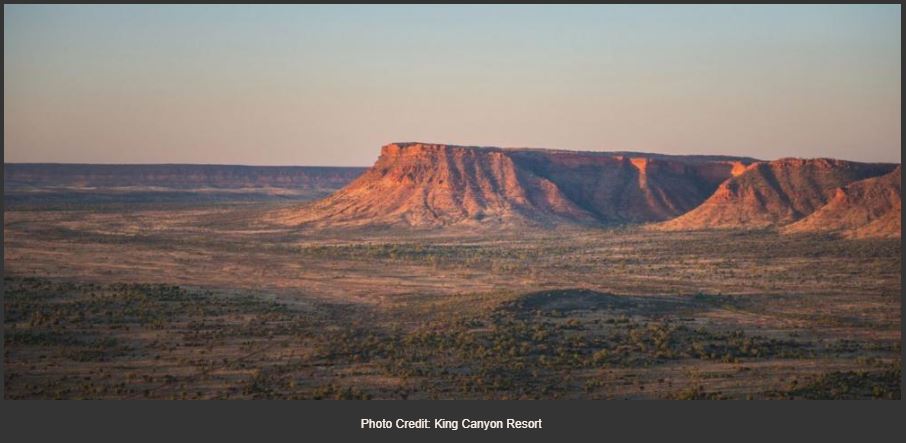 The iconic hike to the top of Kings Canyon is known as the spellbinding Rim Walk, taking you on a 6km circuit transcending down into the Garden of Eden and back to the top to wonder at the panoramic views. Journey through Priscilla's Crack, made famous by the Australian movie 'Priscilla Queen of the Desert', reaching the first lookout across the canyon. Marvel at the impressive sandstone domes (a mini-Purnululu) known as the Lost City due to its resemblance of an ancient city. Explore the picturesque Garden of Eden filled with lush greenery, crossing over the sacred watering hole. We believe this is one experience every Australian should have on their bucket list.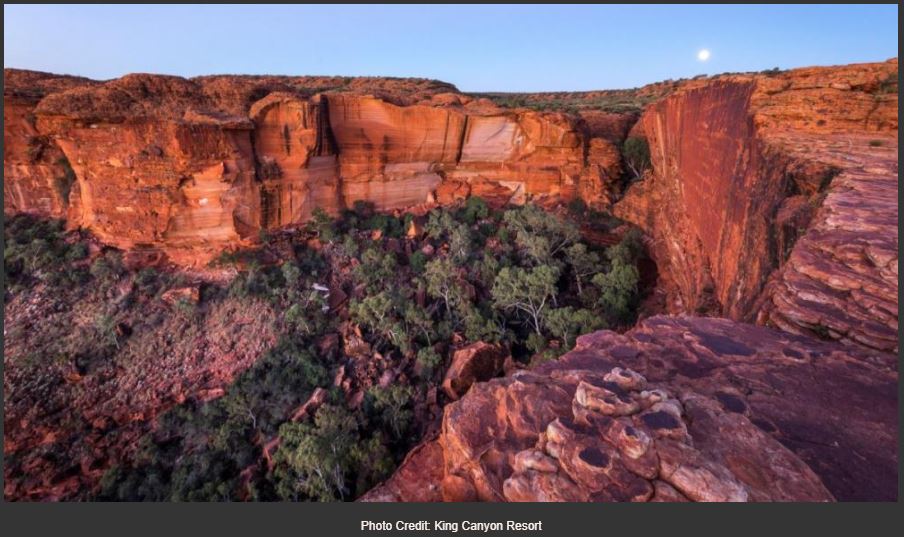 15. Conservation connection

Kangaroo Island, SA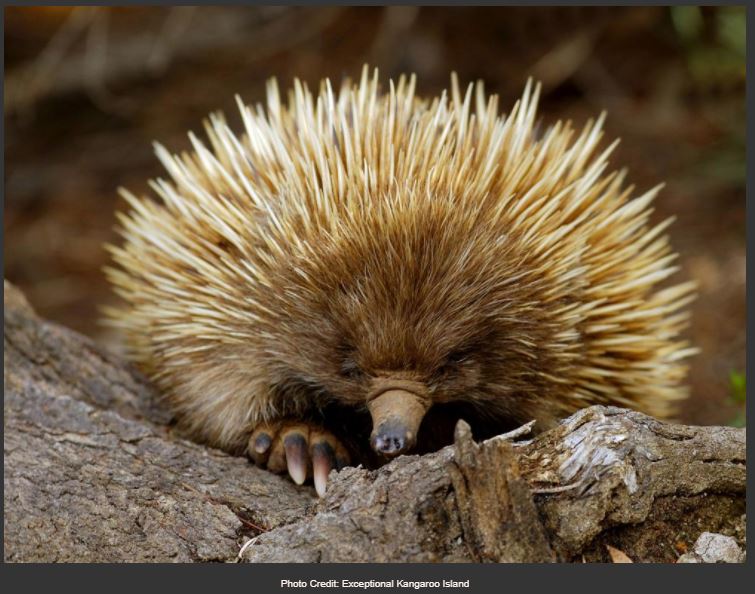 A journey giving you access to research and insights to the conservation of some of our key wildlife species and iconic landscapes. Visit the Eucalyptus forest of the Cygnet Valley and learn about the ground-breaking habitat restoration program at Cygnet Park which has turned former farming pastures back into diverse bushland. Meet the world expert of short-beaked echidnas over a private lunch, sharing the results of a 30-year research of echidnas, goannas, tiger snakes and the broader ecology of Kangaroo Island. Take a trip on the ocean with the expert team who assist in the citizen science conservation program 'dolphin watch' and learn about the visual recognition system used to track dolphin movement between pods. You will have the opportunity to snorkel with bottle-nosed dolphins in the open ocean.
14. The

20,000 year old museum



Cape York Peninsula, QLD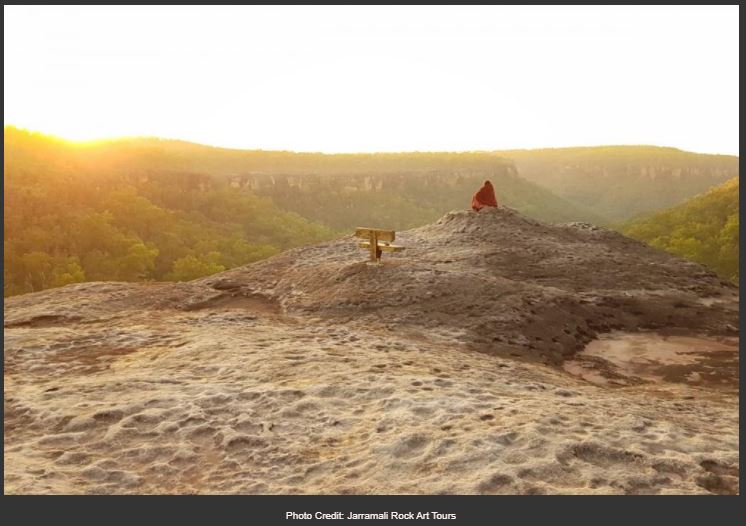 Fly to a special place in your own privately chartered Helicopter.  Flying over the Great Barrier Reef and venturing through tropical rainforest, ending up in the remote Cape York Peninsula. Be blown away by the red and yellow sandstone escarpment, and gain an insight into the ancient culture of the Kuku-yalanji people. Be amazed by the remarkable views of the Queensland Outback from Jarramali Camp, also home to some of the best Aboriginal Rock Art in Australia. Visit the pristine and culturally significant rock art site 'Magnificent Gallery' that archaeologists predict is a 20,000-year-old outback museum. An ancient gallery that is outstanding for its variety, quantity and quality, home to over 450 pieces of art.
13. Adventure, wildlife and scenery with a side of comfort

Maria Island, TAS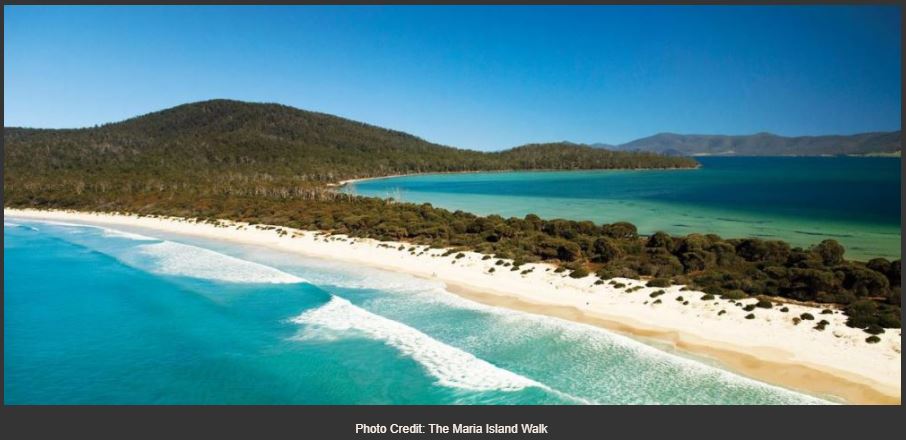 Love to stay active but love your creature comforts? The multi-award winning Maria Island Walk features the remoteness and tranquility of a wilderness experience in comfort. This is a soft adventure where the packs are light, the food is gourmet and the wine is Tasmania's finest, with a comfortable bed awaiting you each night. Explore the pristine beaches, tall ancient forests and heritage convict sites. Maria Island is described as 'Noah's Ark' for rare Tasmanian animals and birds including Tasmanian devils, wombats and rare kangaroos. Combining spectacular scenery, fascinating history and rare wildlife, this is one experience not to be missed.
12. Drift snorkel in ancient rainforest

Mossman River, QLD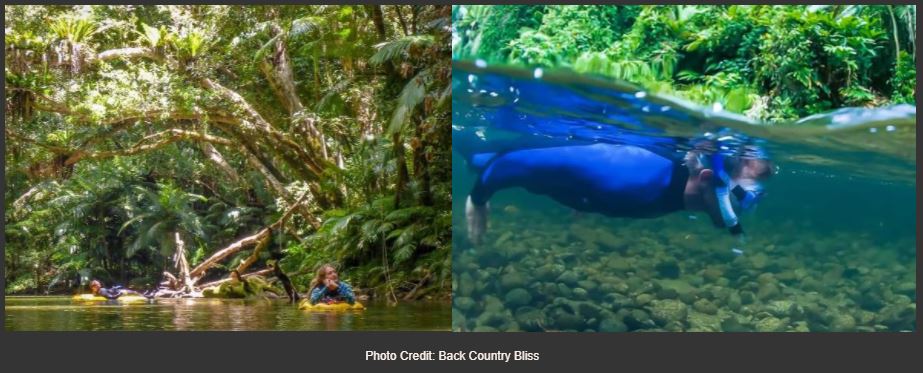 On the edge of World Heritage Listed Daintree National Park, the oldest living rainforest in the world, is the lively Mossman River. This experience will have you stepping into the cool, crystal-clear water and drifting with the current as you explore life under the surface and search for turtles, fish, and the occasional Platypus. This amazing eco adventure is a unique way to explore the tropics. Drift away through the waters of the peaceful rainforest with sunlight shining through the tall ancient trees and leafy palms and the sounds of tropical birds around.
11. A Special place for healing

Daylesford, VIC
From the Dja Dja Wurrung people who first inhabited the land thousands of years ago, to the Swiss Italian migrants of the gold rush; we have beautiful Daylesford. With its famous purple lavender fields, the area has long been considered a special place of peace and healing. Victoria's spa capital allows for an opportunity to slow down and unwind. Driving into Daylesford you will be greeted with mesmerizing forests sure to take your breath away. The main street is filled with an amazing array of boutiques, galleries, cafes and restaurants. With many historic buildings to admire along the way like the Town Hall and the Post Office, which were both built in the late 1800's. Watch native wildlife at play,  fill up a bottle with the local mineral water at Lake Daylesford or paddle around in a kayak on Jubilee Lake.
10.

Take your taste buds on a historic journey




Wingecarribee,

NSW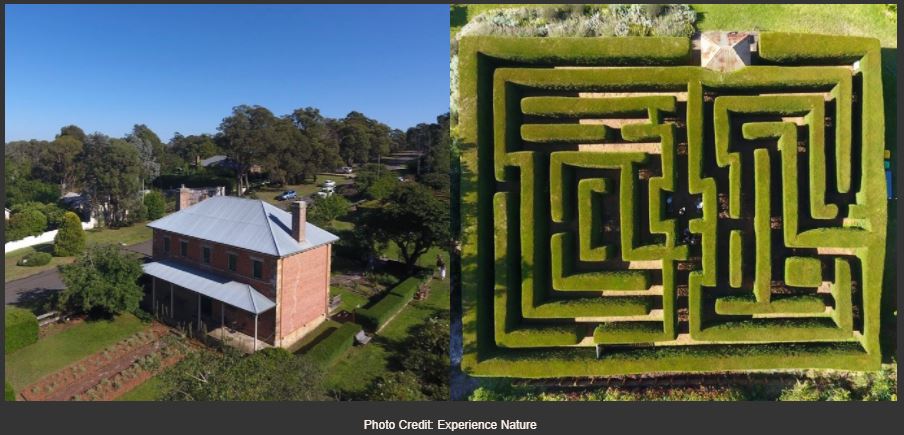 A historical degustation walk 'Wander the Wingecarribee' is the only food trail of its type.   Immerse in the culture that has shaped this mainland Georgian village by bringing to life the stories of past inhabitants, old and new ideas, customs, and social behaviours with a huge focus on food and history. Walk through the village along parts of the River Walk, stopping at ten food and beverage stations along the way, enjoying a degustation lunch, meeting local food and wine producers and hearing the stories that shaped Berrima. The event comprises of small groups being led on an immersive foodie trail through the village with a local host. 

"This new and exciting cultural and heritage event for the Southern Highlands will act as a flagship visitor experience that will herald the regions picturesque Autumn season of events and will assist in showcasing the treasures of Historic Berrima's colourful history, its culinary delights, major attractions and its vibrant people.  The 'Wander the Wingecarribee' will help us tell our unique story of past and present." – Steve Rosa, from Destination Southern Highlands.
9. Island hopping in style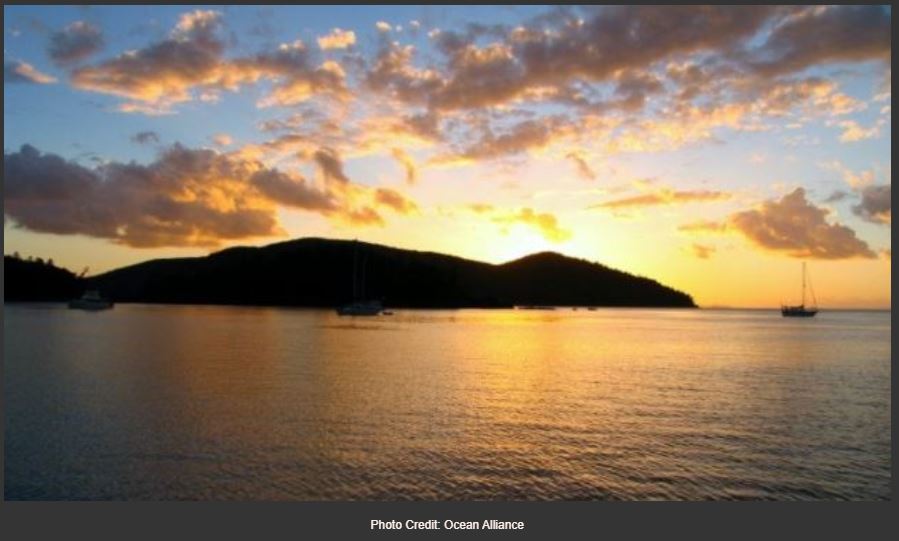 Sail, swim and snorkel turquoise lagoons by day, marvel at starry skies by night from the comfort of your own yacht. Enjoy chef prepared meals whilst you take in the most magnificent scenery Australia has to offer. The Whitsundays are a collection of 74 dreamy islands which make up one of the most inspiring yacht destinations in the world. Each tropical island is surrounded by pristine sparkling waters, with perfect anchorages and diverse sea life, inhabiting the exquisite coral reefs. Take a front row seat to some of the best sunsets in Australia, while entertaining your taste buds with first class food and wine.
8. Zip across the wetlands



Mary River, NT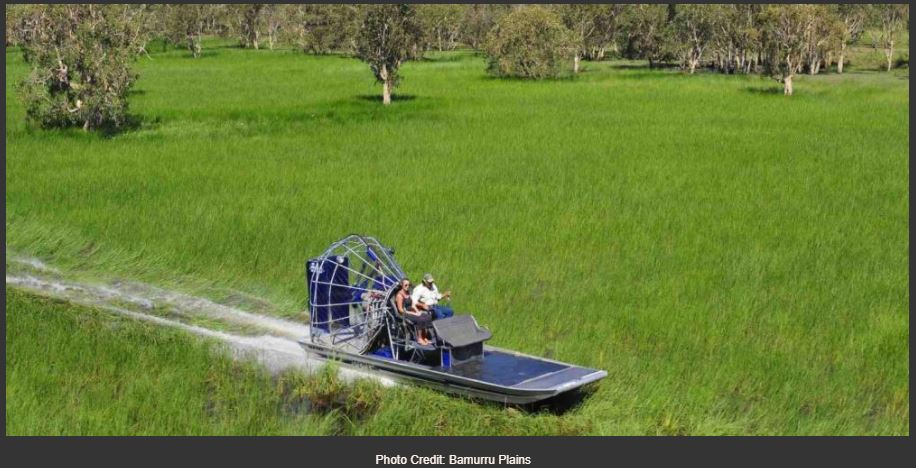 The floodplain wetlands of the Mary River catchment are the key natural feature of this area and some of the most important in the country, home to thousands of Magpie Geese, Plumed Whistling-Duck and a host of other birds. These beautiful feathered creatures will take flight as you levitate over the floodplains on your airboat. Enjoy a hands on demonstration of the many uses of the flora from the wetlands, looking out for crocodiles slowly swimming through the grasses of the floodplain. A trip out on the floodplains in an airboat is utterly exhilarating and the only way to experience this unique environment.
7.

Ride a horizontal fall



Kimberley Coast, WA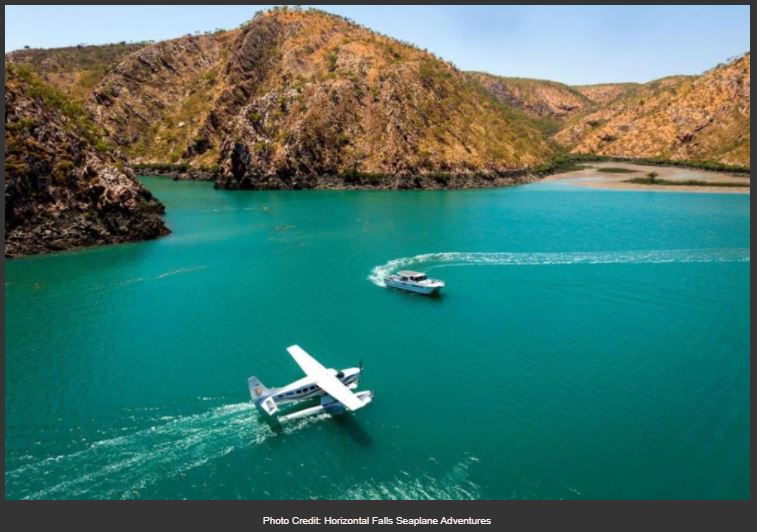 When the mountainous tide changes, the equivalent of all the water in Sydney Harbour races through two narrow gorges. The tide rushing through the gorges is actually falling as a waterfall, rising to an astonishing 13 metres on the summer king tide. Described by David Attenborough as "one of the greatest natural wonders of the world", Horizontal Falls is a natural phenomenon that is as intriguing as it is stunning. Located in the Buccaneer Archipelago, one way to witness this natural event is by air with a scenic flight or get up close with a thrilling boat ride through the rushing water torrents. This heart-pumping, jaw-dropping experience is not to be missed.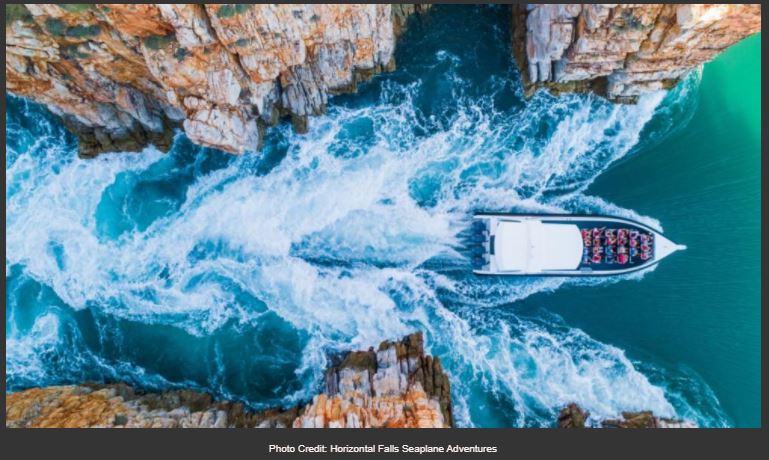 6. Swimming with gentle giants



Exmouth, WA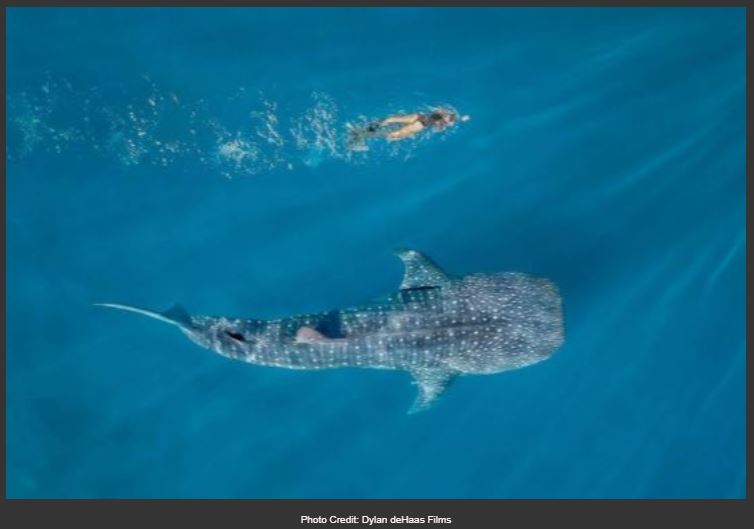 You'll never forget your first underwater vision of a whale shark, a harmless giant steaming out of the deep blue while gently gliding past you, measuring up to 10 metres in length, making them the largest fish in the sea. These enormous creatures sieve plankton through their gills come mealtime, and with plenty of plankton in the UNESCO World Heritage-listed Ningaloo Reef during coral spawning season, it draws these dappled giants in masses. To be side-by-side with whale sharks is a humbling once in a lifetime experience, both serene and exhilarating.
5. Uncover Aboriginal culture with a top bushman

Kakadu & Arnhem Land, NT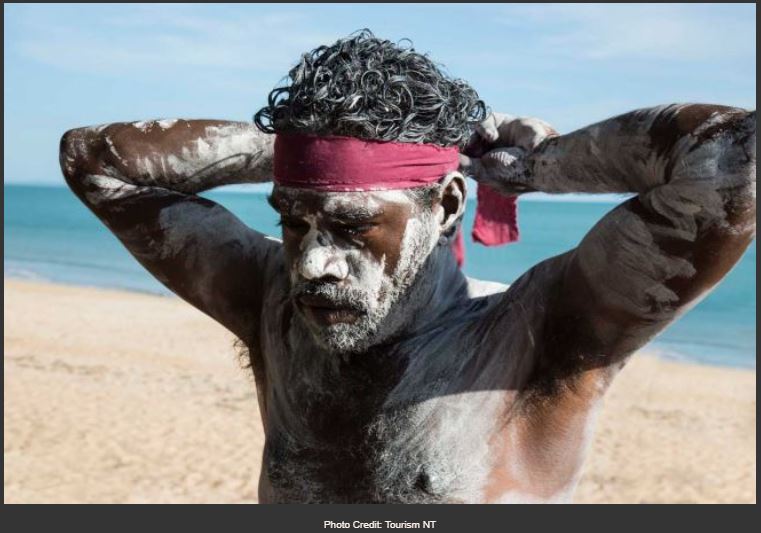 Kakadu & Arnhem Land, are the most cherished ecosystems and untouched wilderness areas of Australia. Take part in the highest regarded private interpretive experience, available in the Top End of Australia. This journey is lead by one of the best in the industry, a charismatic and knowledgeable bushman, who's passion for the region is infectious as is his connection with the land and the indigenous communities that call the area home. This experience allows access to a range of culturally significant sites that nobody else has access to. Swim in clear pools serenaded by waterfalls, trek through ancient rock art galleries and uncover rich Aboriginal cultural stories of the Northern Territory's Top End.

4. The last paradise in the Tasman Sea

Lord Howe Island, NSW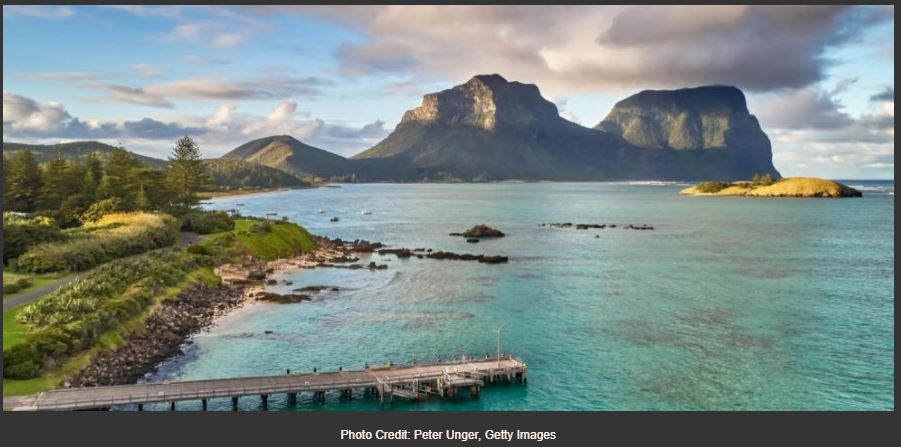 UNESCO World Heritage listed Lord Howe Island is the epiphany of incredible natural beauty.  
National Geographic has named Lord Howe Island one of its best destinations for 2021, as part of the annual Best of the World list, hence its locals rightfully refer to their island as "the last paradise". Indeed an island paradise with pristine beaches, abundant wildlife and just 350 residents. Surrounding Lord Howe Island is the southernmost coral reefs on the planet and home to over 500 fish species and 90 species of coral, many of which are unique to the island. Snorkelers, hikers, golfers, and fishing enthusiasts should add this unique and untouched destination to their bucket list. To help protect one of Earth's most isolated ecosystems, only 400 visitors are permitted on the island at any one time.
3. Cruising the Kimberley

Kimberley Coast, WA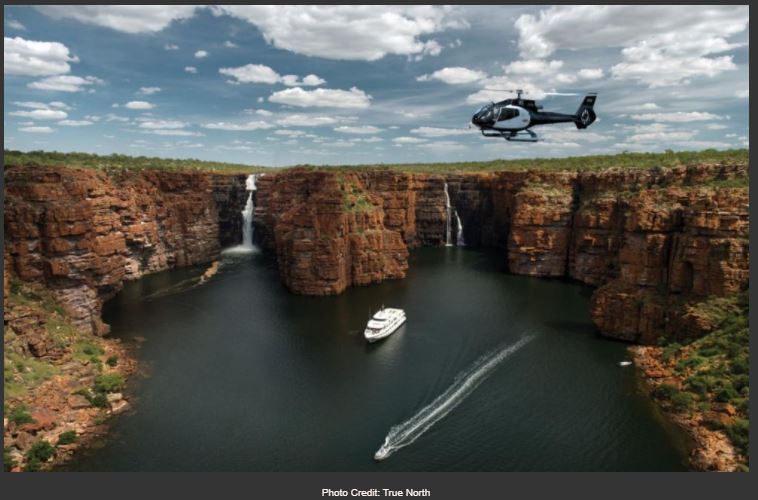 Australia's remarkable Kimberley Coast is a true once in a lifetime experience! There is nothing like it on the planet, and one of the best ways to experience it is by cruise ship. To be up close to the dramatic rocky shores, stunning waterfalls, ochre coloured gorges and complex river systems, is something that will remain with you for ever. We partner with the best in the region to provide a first class service on a purpose built luxury cruiser to go where bigger ships cannot. Whilst others sail past, you will be part of the very few to navigate the region's many shallow river systems and have an intimate encounter with the region's natural gems. Your days will offer hiking, fishing, mud crabbing, while also taking in natural history interpretation and seeing the ancient rock art of the Australian Aborigines. With exhilarating helicopter rides, this is one experience of an ancient land, not to be missed!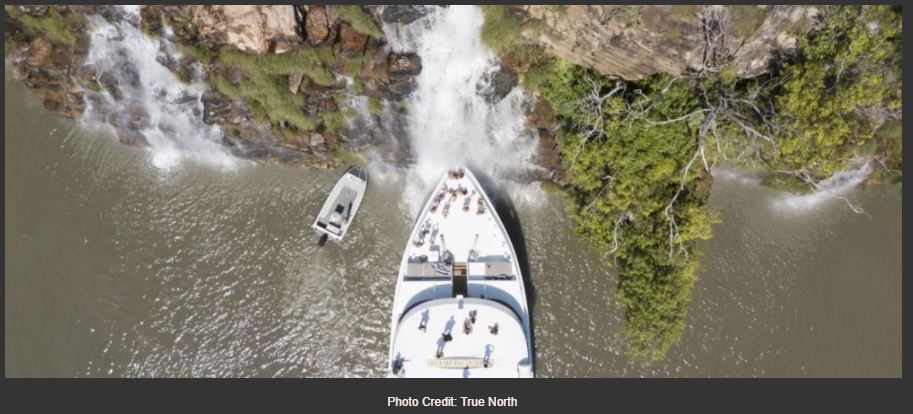 2. An expedition far and beyond

Kinrara National Park, QLD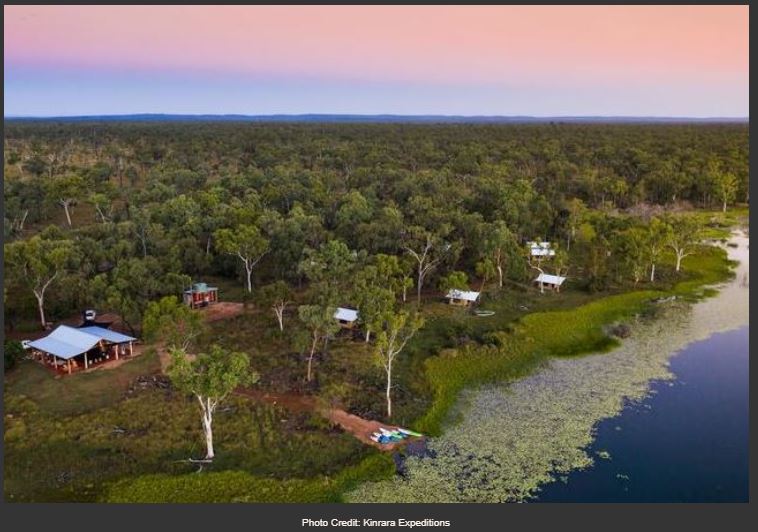 It all started with a almighty explosion, plumes of lava and gases took to the sky and landscape, carving out a truly unique and mesmerizing environment. Here the Gugu Badhun lived at the edge of Australia's second youngest volcano for over 20,000 years. Kinrara is an iconic outback oasis only four hours south-west of Cairns. Take part of a five day fully hosted expedition that will represent a moment to slow down, relax and enjoy simplicity in a remote and transformative landscape. Come along an experience a true wonder of nature and take part in the adventures of the outback and the story of Gugu Badhun.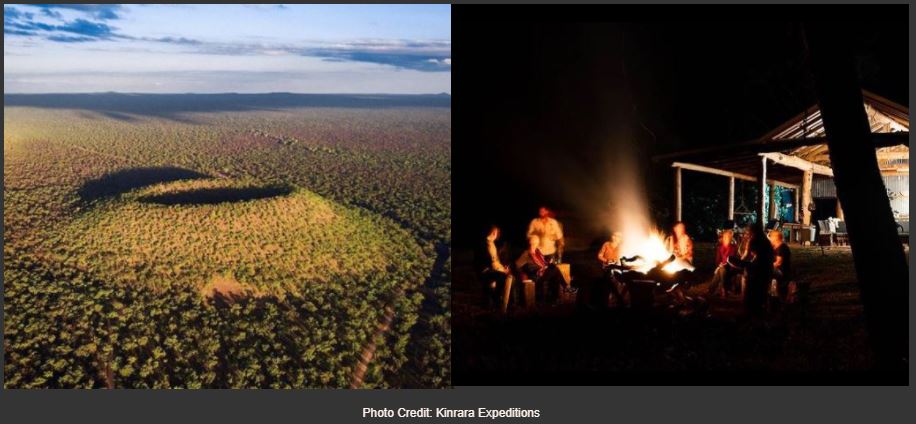 1. The Galapagos of the Indian Ocean

Christmas Island, WA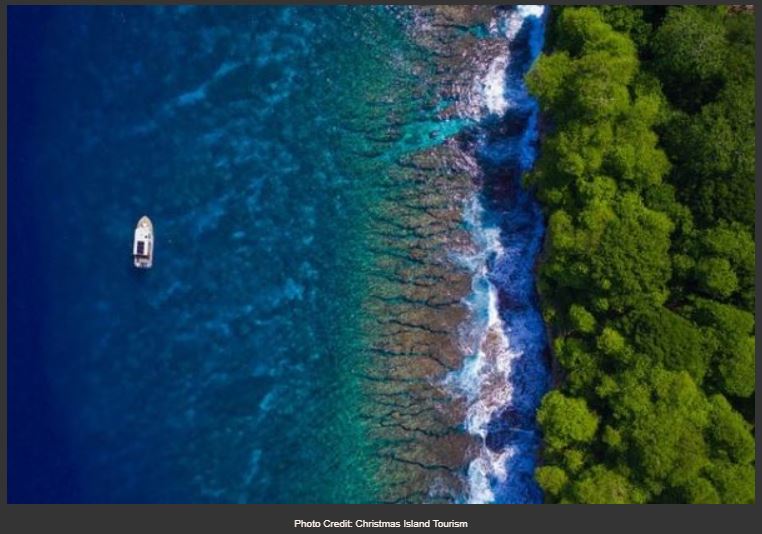 Christmas Island is a dot in the Indian Ocean, located 2,600km north-west of Perth. Even though it is an Australian Territory, its closest neighbour is Java which is only 360km away. There is much more to Christmas Island than the headlines, it is a tropical jungle paradise with an emerald-green coastline. It's also home to an array of rare and unusual birds and an incredible number of crabs, secret swimming spots, jungle waterfalls and tropical reefs busy with marine life. Warm water temperatures all year round, makes for some of the best diving and snorkelling spots you'll find. Christmas Island's main "nowhere else in the world" attraction is its annual crab migration, with over 60 million red land crabs making their way from the forests down to the coast, to spawn at the beginning of the wet season. It's a spectacle that Sir David Attenborough has described as one of the greatest natural wonders on the planet.

Got travel on your mind?

Let's start planning your next adventure, reach out to our team for inspiration!
WE ARE AUSTRALIA SPECIALISTS
We've been 

operating 

since 2001 as an Inbound Tour Operator helping luxury travel agents from around the globe craft itineraries for their high-net-worth clients.
WE HAVE DEEP KNOWLEDGE OF ALL THINGS AUSTRALIAN.
Our team has an intimate understanding of Australia and we are constantly travelling throughout the country to improve our knowledge of what's on offer. We hand-pick our suppliers – we test out the guides, the accommodation and the experiences so you can be assured that when we put something in an itinerary there is a good reason for it.
Our creativity. In conjunction with our hand-picked suppliers we aim to create the
un-Googleable! 'Never-had-before, never-to-be-repeated-again' experiences.
We know the intricacies of each region and how best to reveal what makes them special. We draw on a big pool of relationships to create unique experiences.
Our network of contacts around the country is second to none and means we are uniquely well-informed to design an experience of Australia that goes to the heart of the country.
Come to us for extraordinary itineraries.
'Anybody can book accommodation, where we add value is by layering in the magic'.