AS FAR FROM ORDINARY AS YOU
CAN
POSSIBLY TRAVEL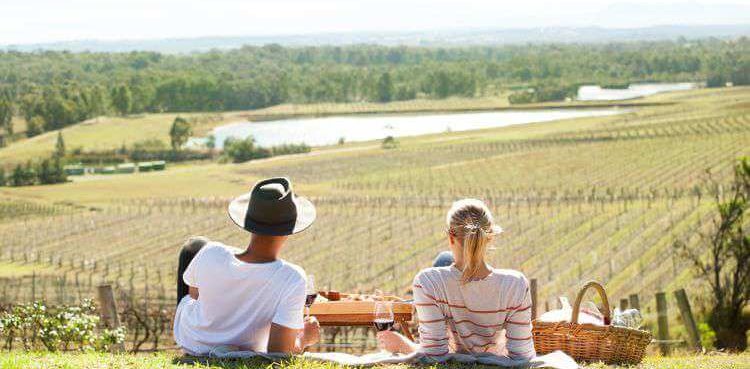 As we prepare to wrap up another challenging year, we continue to look at the positives and re-evaluate what truly matters; 
family and friends.
To make up for some of the missed moments and memories, we are reconsidering how and what we give this festive period, with 
meaningful experiences being far greater and longer lasting. Experiences through Alquemie are personalised, exclusive, unparalleled, and yet possible. Our intimate knowledge of Australia, contacts, and exclusive access to off-limits places, combined with our desire to surprise and delight make for the perfect gift. 
Check out the following experience-based gift ideas for the travellers who have everything
.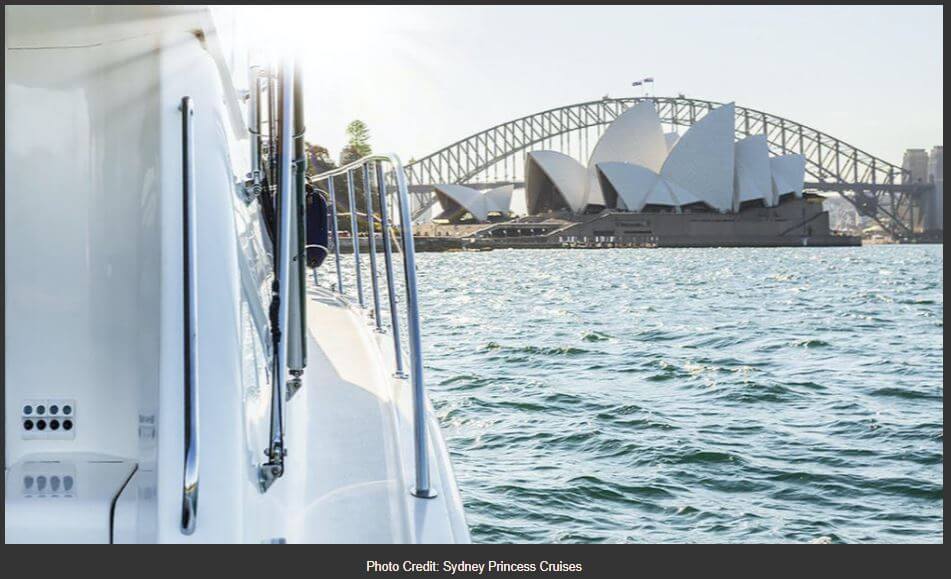 Sydney Harbour Progressive Long Lunch Cruise
Enjoy the ultimate progressive lunch as you whilst cruising past the world famous landmarks of the Harbour Bridge and the Sydney Opera House, your crew will be on hand to tell you about the past and modern day history of the harbour. Take in one of the most beautiful harbours in the world, as you cruise to Watsons Bay for your appetizer course at a classic waterside eatery. Continue past Middle Head to Balmoral where you stop at your second waterfront restaurant for your main course. Return to your boat for the dessert and cheese course, then have time to swim, kayak or standup paddle board. Sparkling wine and a selection of drinks are included.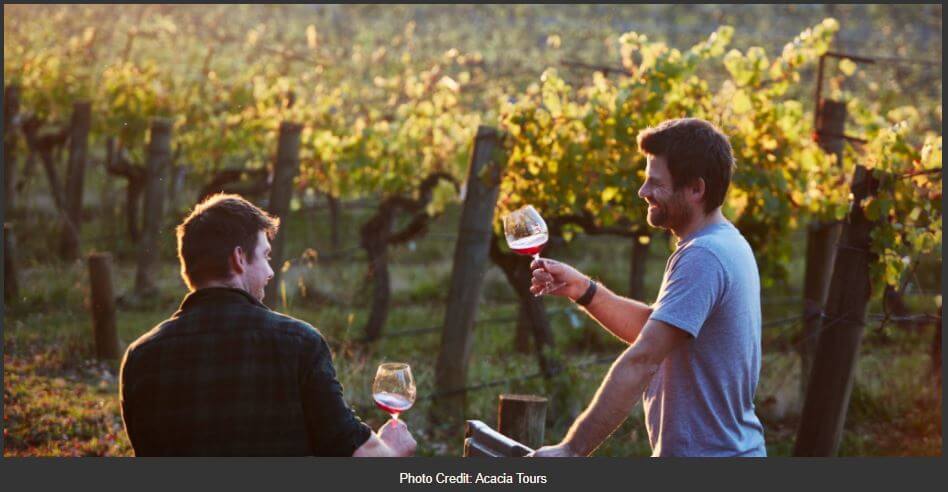 Melbourne's Yarra Valley offers picturesque rolling hills, gourmet experiences and an abundance of wineries producing benchmark Pinot Noir and Chardonnay. Start this experience with a visit to one of the region's leading wineries 'Seville Estate', before embarking on a progressive tour and tasting starting with Blanc de Blanc overlooking the original vineyard. Then, experience the vineyards first-hand, with Riesling, Chardonnay and Pinot Noir before making your way to the winery to finish with a bracket of Shiraz. Awarded a chef's hat by the prestigious Good Food Guide and countless other accolades, the restaurant at Oakridge Wines is a must for culinary connoisseurs. Treated to the chef's multi-course degustation menu served with carefully matched estate wines. In the afternoon, continue to sample boutique wines at vineyards such as Yarra Yering, TarraWarra or Pimpernel. Try local cheese, chocolates or perhaps visit the acclaimed Four Pillars Gin Distillery.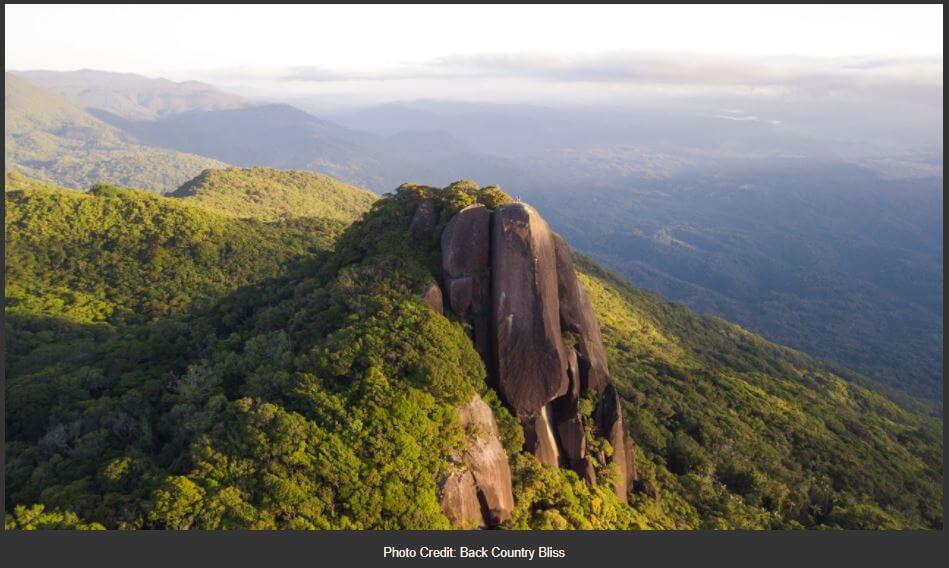 Located in the World Heritage-listed Daintree National Park, this stimulating trail provides an opportunity to explore the upland and lowland rainforests of the spectacular Tropical North Queensland region. Delve into a world rarely seen by humans, covered in mosses, lichen and fascinating fungi. Along the trail the dense rainforest opens up to a giant field of coral ferns, with no trees around, the views are awe-inspiring! Continue to navigate through a diverse terrain of rainforest boulders and giant tree roots until reaching Devils Thumb; a large boulder overhanging the rainforest below. Take in the views across the Main Coast Range, the coastline and Coral Sea to the East.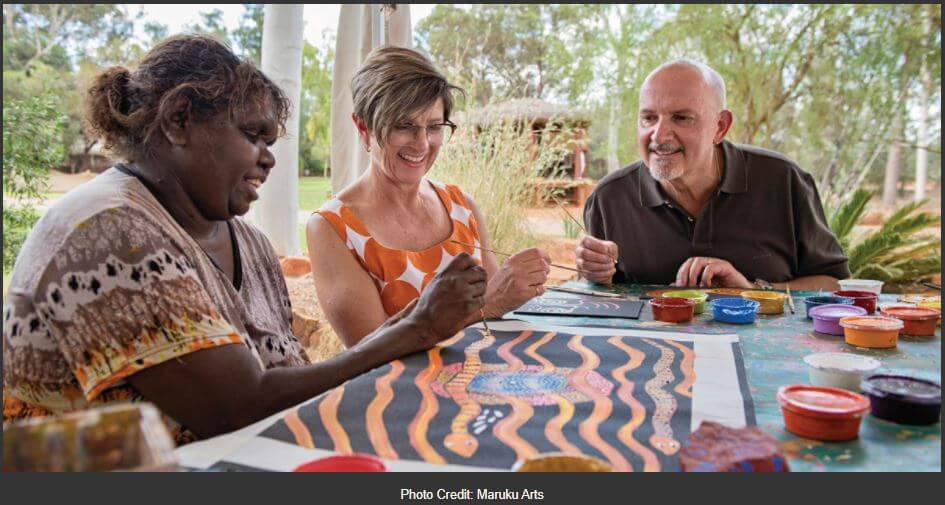 Private Dot Painting Workshop
Sharing stories and passing on traditional methods of painting plays an important part in the sustainability of Aboriginal culture, the world oldest living cultural heritage. An experience to join local Anangu artists at Uluru, for a fun introduction to the unique desert art form. Learning about the symbols and painting styles used to create beautiful works of art depicting the Creation time stories. The artist will also give a traditional tool demonstration spoken in Pitjantjarra, the local Anangu language, which will be translated to English by your host translator.

The Ultimate Tasmanian Wilderness Experience
Discover the grandeur and spirit of the Tasmanian wilderness on our Southwest wilderness adventure. Exploring the remote and untaimed southern coasts and waterways of this rugged and beautiful region of Tasmania. Landing at Melaleuca Airport, traversing the pristine waterways of The Port Davey Marine Reserve taking in Waterfall Bay and the Breaksea Islands. After a gourmet lunch featuring delicious Tasmanian produce, disembark the vessel and explore the Melaleuca Museum and the Needwonnee Walk, a fantastic monument to the rich indigenous history of the area. Returning to the skies, heading inland over The Arthur Range, arguably Tasmania's most spectacular mountain range. Taking in Mount Picton and The Huon Valley, return to Hobart via Mount Wellington for a birds-eye view of the beautiful capital of Tasmania before landing back at Cambridge.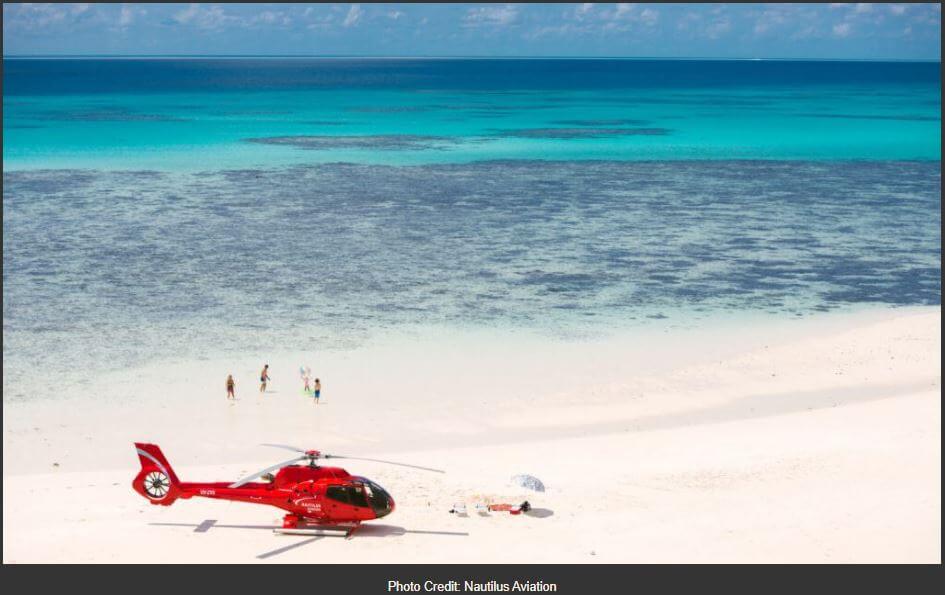 This once in a lifetime, breathtaking journey will have you departing Cairns in your private charter helicopter, soaking up breathtaking aerial views extending from the tropical rainforest clad coastline and across the azure waters of the Coral Sea before an exhilarating touchdown on idyllic Vlasoff Cay, a jewel in the heart of Australia's World Heritage Listed Great Barrier Reef. Your pilot will share their knowledge of the region while on the lookout for Turtles, Dolphins, Manta Rays and even majestic Humpback Whales (July-September). For the next 2 hours you can leave the world behind, relaxing in the shallows and enjoying the sand between your toes. Take this opportunity to snorkel the pristine coral reef waters surrounding this secluded tropical paradise. A gourmet picnic hamper with sparkling wine served under your private beach umbrella tops off this unique, once in a lifetime experience!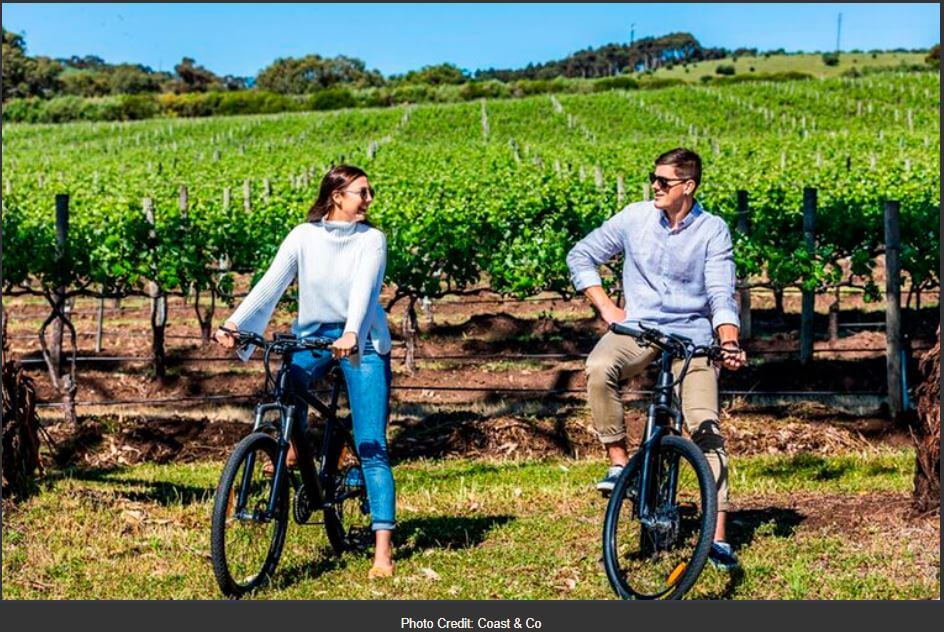 McLaren Vale is a sweeping landscape of incredible diversity and riches, from stunning coast to world-renowned vineyards. Your pedal assist 250-watt e-bike means travelling through this breathtakingly beautiful region has never been easier. Enjoy the famed Shiraz trail at your leisure, and get an insider's look into the passionate winemakers and processes behind making some of the best wines in the world. Set off with a Shiraz trail route map, and your trusty e-mountain bike and explore the beauty, culture, and natural landscapes of this deeply special region.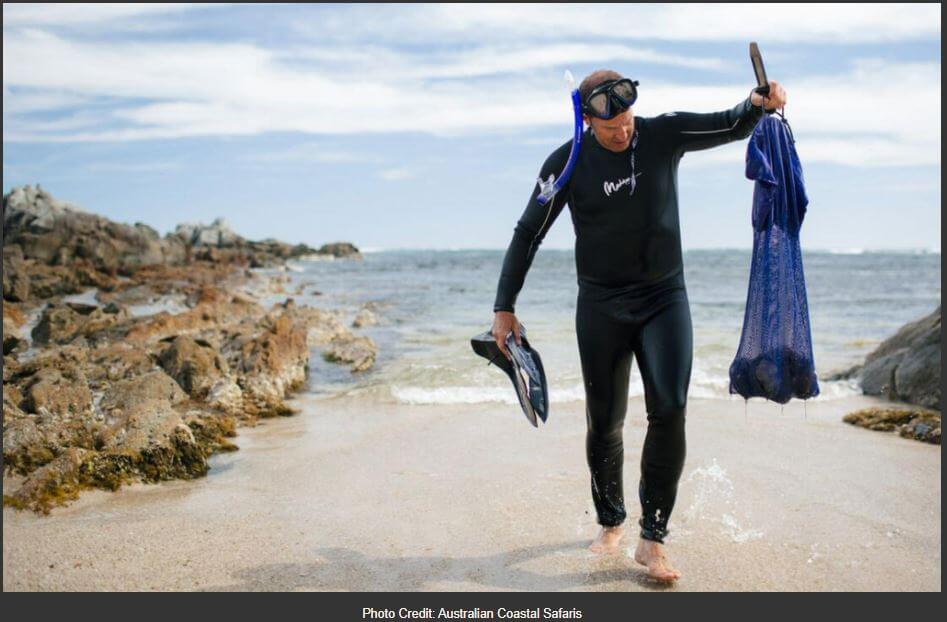 Hunt and Gather Seafood Experience
This outing takes you to the coastline of the beautiful Eyre Peninsula, and highlights Australia's seafood frontier, taking you to the hotspots only visited by locals, to hunt and gather the "catch of the day". Kick off the day by digging your toes in the sand to collect cockles, followed by 4Wdriving through massive sand dunes to throw a line from a pure white beach into an azure blue sea where you'll be delighted as fresh fish are hooked and pulled to shore. To top it off, marvel as fresh abalone is collected just metres from shore. Sit back and relax as a seafood lunch is cooked by your host on the beach while you indulge in a glass of local wine, breathe in the freshest sea air, and watch for playful dolphins and sea lions.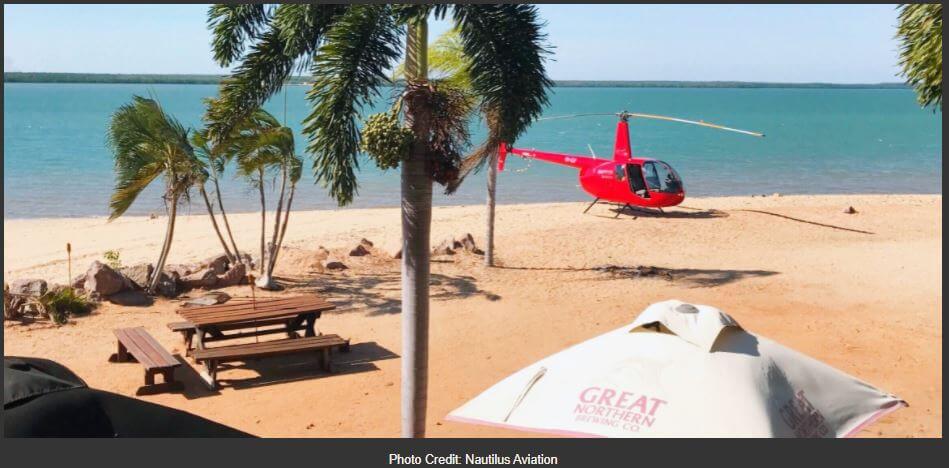 A Pub Crawl by Helicopter
In what's become somewhat of an institution in Darwin, the Heli Pub Crawl is one very cool way to beat the heat! In your own chartered chopper enjoy stunning aerial views of Darwin and surrounds. Fly along beautiful coastline, beaches and creeks plus seasonal wetlands and wildlife as you are chauffeured between four of the Top Ends most iconic pubs. Meet the characters that make each one unique!
Stop #1:    Crab Claw Island Resort – Enjoy beers on the beach.
Stop #2:    Darwin River Tavern – Lunch Stop.
Stop #3:    Goat Island Lodge – Meet King Kai, the friendliest local with his pet crocodiles.
Stop #4:    The Noonamah Tavern – The last shout.. and one for the road.


Treat them to something they really want with an Alquemie Travel Gift Voucher.
With an array of unforgettable experiences on offer, Alquemie has something perfect for everyone to unwrap this festive season, from bucket-list adventures and indulgent food and wine experiences, to Aboriginal cultural tours and so much more, there's nothing better than the gift of travel.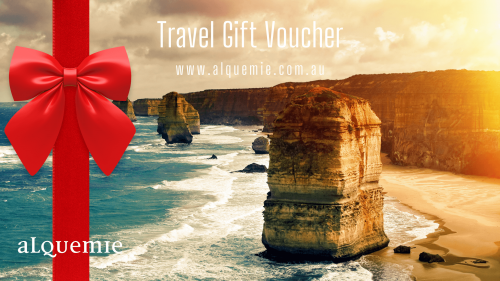 WE ARE AUSTRALIA SPECIALISTS
We've been 

operating 

since 2001 as an Inbound Tour Operator helping luxury travel agents from around the globe craft itineraries for their high-net-worth clients.
WE HAVE DEEP KNOWLEDGE OF ALL THINGS AUSTRALIAN.
Our team has an intimate understanding of Australia and we are constantly travelling throughout the country to improve our knowledge of what's on offer. We hand-pick our suppliers – we test out the guides, the accommodation and the experiences so you can be assured that when we put something in an itinerary there is a good reason for it.
Our creativity. In conjunction with our hand-picked suppliers we aim to create the
un-Googleable! 'Never-had-before, never-to-be-repeated-again' experiences.
We know the intricacies of each region and how best to reveal what makes them special. We draw on a big pool of relationships to create unique experiences.
Our network of contacts around the country is second to none and means we are uniquely well-informed to design an experience of Australia that goes to the heart of the country.
Come to us for extraordinary itineraries.
'Anybody can book accommodation, where we add value is by layering in the magic'.